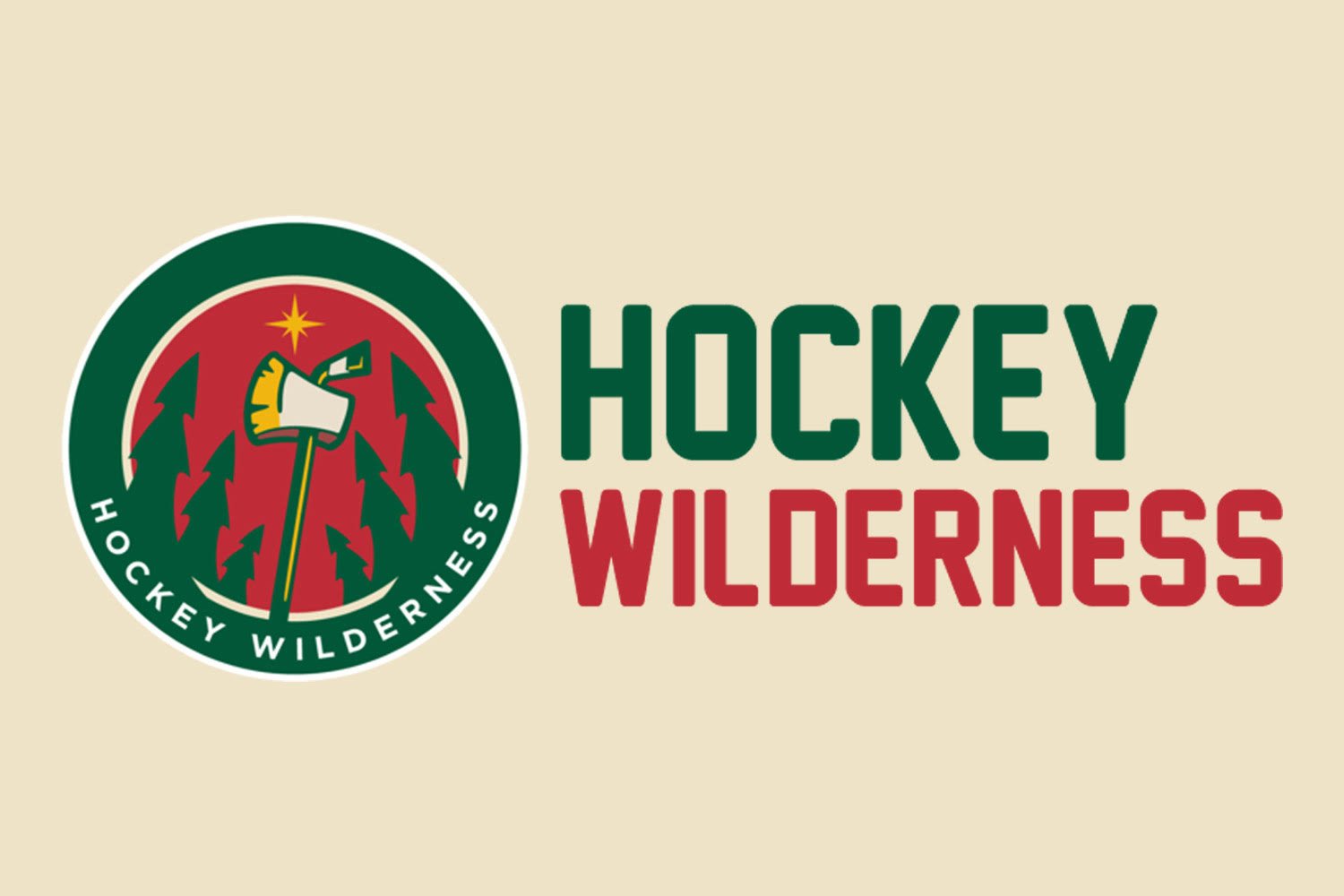 If someone had told me after the Wild's Game 6 loss to the Dallas Stars on April 24th 2016 that the Wild would follow that season with two 100-point regular season campaigns, I'd be very surprised. But if you told me that the Wild would have two first round exits in 5 games in the next two seasons I wouldn't be surprised at all. I think that describes the Wild perfectly.
The Wild have changed, and improved a lot from that 15-16 team which sneaked to the second wild card under John Torchetti with Erik Haula, Jason Pominville, and Nino Niederreiter heading the late run to reach the playoffs after Mike Yeo was fired following the yearly slump from which the Wild suffered under his coaching (and that seems to have followed Yeo to St. Louis). The Wild have added a key piece in Eric Staal, Mikael Granlund finally broke out at the NHL level, Jason Zucker has managed to show more of his talents scoring 55 goals in the last two seasons, and other players have had their breakout seasons. Under Bruce Boudreau the Wild have, at best, looked like a real contender with an excellent 2016-17 campaign that had them as the 2nd seed in the West and as a top team going into the 2017-18 season, despite Jake Allen stonewalling them in the playoffs. However, the team never really seemed that good to earn that top ranking.
To me the 2016-17 Wild team didn't look like a team worthy of being named a real contender, but then somehow the 2017-18 Wild roster was given Cup or bust expectations despite not improving on paper. Even if you think that the 16-17 Wild roster was worthy of that contender tag and you think that the roster stayed on the same level, I don't think it was ever a Cup or bust kind roster. The Wild lost Marco Scandella, Jason Pominville, Erik Haula, Christian Folin, Darcy Kuemper, Martin Hanzal, Jordan Schroeder and Alex Tuch from that roster during the off-season, and the additions they brought on didn't even make up for all those subtraction, at least on paper. The Wild may have had some more hopes for some players like Kyle Quincey (Bwhahahaha) , Mike Reilly and Gustav Olofsson in making up for the loss of Marco Scandella. The Wild were always expected to lose one of Scandella, Jonas Brodin, or Matt Dumba over the off-season via a trade or the expansion draft, so you can't really blame the management for moving Scandella. What they got in return should be criticized. Tyler Ennis and Marcus Foligno in return for Jason Pominville looks bad as a trade of talent, but worse as a salary dump, because that's not what that was. Even if the team was hopeful of Tyler Ennis being able to put up some solid points and Foligno adding up 15-20 goals in a season and providing some more edge from the bottom six, it still seems quite a low return for a 50-point scorer and a fairly highly rated top-4 defenseman. The Wild could have had assets that would help their future more than what they got, but they chose to get assets to make minor room beneath the cap and not hurt their current roster too much.
The big reason why the Wild roster, that one year earlier was expected to be probably a low playoff seed, was suddenly expected to be a contender seems to be the breakout seasons. Mikael Granlund before 2016-17 was a borderline top-6 forward, for 17-18 he was expected to be a 1st line forward. Eric Staal went from maybe a top-9 forward to 1st line forward. The roster got worse, but due to a few players having great seasons the full roster was expected to somehow be better than a roster that did very well last season.
If this was a Cup or bust season I don't know how people expected it to be anything other than a huge bust. For this bust I hope the blame falls on Chuck Fletcher, the scouting department, and Brent Flahr...but not Bruce Boudreau. It's not Boudreau's fault that he made a team that was relatively solid look good in the regular season and then was eliminated almost single-handedly by Jake Allen. It's not Boudreau's fault that Fletcher didn't handle the off-season very well and was unable to maximize the return for assets he knew he would lose. It's not Boudreau's fault that replacements for lost players were not able to fill the roles they were expected to. Fletcher isn't the only one at fault, but I think he has had his chances to turn the Wild into a real contender, and his best move toward that seems to have been hiring Bruce Boudreau after Anaheim was foolish enough to let him go, and Ottawa failed to impress him. I won't directly advocate firing Fletcher, but I'm not against it either.
Even at this time, when things seem bad and management seems to be on the hot seat, not all is lost for the Wild. The Wild have youth coming up. Luke Kunin made his NHL debut this year and will hopefully take another step next season into an NHL regular, Jordan Greenway may not have had much of an impact yet, but still seems like he has a future in the Wild organization. Joel Eriksson Ek struggled offensively, but he embraced a defensive role and played meaningful minutes during the season and playoffs without looking like a liability. Dmitri Sokolov scored 50 goals in the OHL, Kirill Kaprizov, again, looked good in the KHL. The Wild actually have almost all of their draft picks in the near future. The cap situation is manageable, and they still have a solid roster to ice.
It was never fair to expect this to be a cup-contending roster, and I don't think it should be expected of them next year either. The Wild performed admirably this season even though they didn't meet the sky-high expectations set for them by the Owner. One thing is for sure, a re-tooling is needed to figure out the the woes in the post-season, and it's not just as simple as adding size.