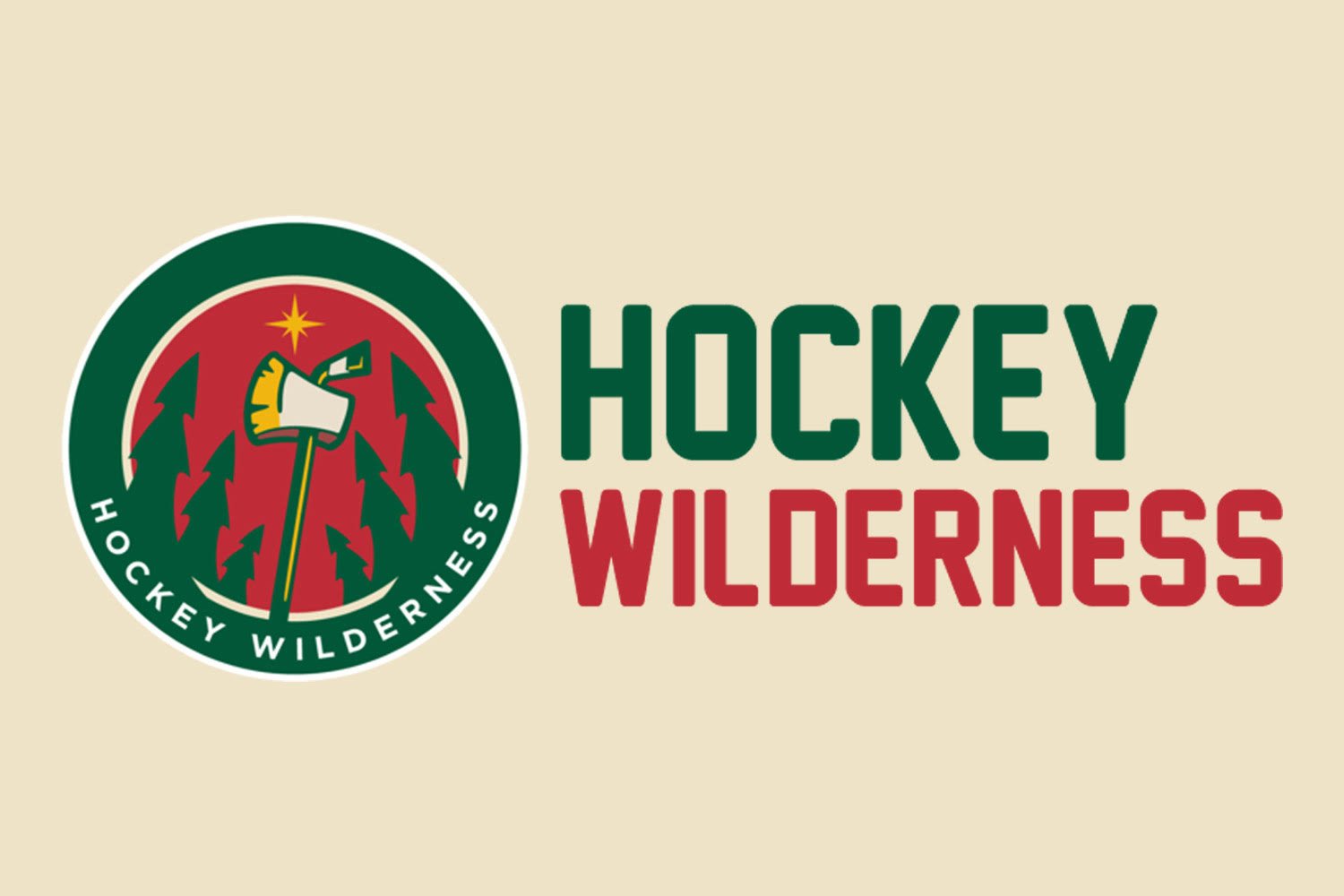 The summer is over, the contracts are signed, the players have been acquired, the roster has been chiseled down its current form, the prospects are in Iowa, and all there is left to do is to actually drop the puck and for the Minnesota Wild to start their 2021-22 season.
It's been a very busy offseason for the entire management staff, but now we get to see their creation and decide in less than an hour of on-ice action whether or not this team will be good or not. Okay, maybe it won't be that irrational and immediate, but we're going to get our first real look at a team that made a lot of changes and still has a lot of question marks surrounding the early-season core. The roster will no doubt look different in a few months, but this is the here and now.
And we got some lineups!
With this in mind, the Wild will most likely look like this:
Kaprizov - Eriksson Ek - Zuccarello
Greenway - Hartman - Foligno
Rask - Gaudreau - Fiala
Duhaime - Sturm - Bjugstad
Goligoski - Spurgeon
Brodin - Dumba
Kulikov - Merrill
Talbot
Kahkonen
It's been like this for a couple weeks now, so we shouldn't be shocked. As Russo mentioned, the only real significant change is Rem Pitlick and Jordie Benn coming out of the lineup. For Pitlick, it might just be head coach Dean Evason being comfortable with him taking part right away, after just a week or so in practice. And for Benn, it's because he's been absolutely terrible and deserves to be scratched after his pre-season performances.
Everything else is fairly kosher, nothing out of the ordinary. Ryan Hartman being the newfound shutdown center with the defensive juggernaut wingers, Kevin Fiala being with two forwards that aren't very good offensively, and just a fourth line that will run over some dudes on their way to the net.
As for the Ducks, it will be the Trevor Zegras show as he is slotted on the top line with Adam Henrique and Rickard Rakell, as the other young talent is sprinked through the lineup. Max Jones, Max Comtois, Isac Lundestrom, Mason McTavish, Jamie Drysdale — Anaheim has enough potential that if they decide to take one large step forward together, they can certainly surprise some teams with their firepower.
Hopefully the Wild have a solid enough base that any extent of prospect magic will be null and void in the season opener.
Also, like, Anthony Stolarz is going to be in net, and while he's been impressive in short emergency NHL stints, his last long-term appearance was with the Philadelphia Flyers and he absolutely stunk. He'll be one area that the Wild can hopefully exploit and walk away from this game with a win.
Hopefully it's not as painstakingly dramatic as last season's opener against the Los Angeles Kings where Kaprizov scored in overtime after a last-minute equalizer was scored. I just want a calm multi-goal win my dudes.
Burning Questions
How will the new top line debut in a real game?
Joel Eriksson Ek is joining the already established partnership of Kirill Kaprizov and Mats Zuccarello, and has looked absolutely dominant in the short stint of the preseason. But as we are all too familiar with, playing hockey games that actually matter in the standings compared to warm-up shootarounds, can result in previous understandings of what a team can be, to be overshadowed by the harsh reality of the opposition actually trying to win the game.
But then again, we have collectively been clamoring for Eriksson Ek to get the top-line role for several months now and he is finally getting that opportunity. At least it's against the Ducks and not a good team.
Can Cam Talbot have some more early success?
The season really depends on what Cam Talbot's sophomore season in Minnesota becomes. Will he return to that early-season dominance, earning the Wild points when they didn't even deserve any? Or will the Wild experience yet another goaltender costing them a playoff spot? It's tough to say, but at least we're feeling a little more solid in between the pipes than running out Devan Dubnyk and Alex Stalock as a tandem.
Will Alex Goligoski handle the top-pairing minutes?
While with the Arizona Coyotes last season, Goligoski played 23 minutes a night for a very bad team. He will likely be playing that much tonight for a much better team. It's tough to say how the transition will go, but this first game will be a big test to feel out how that top pairing with Jared Spurgeon is going to be like for 81 more contests — or whether or not they need to do some shuffling and we'll have the hometown defenseman slide around the depth chart.
At least there's some new players on the team to really get a look at.
Puck drop is at 9:00 p.m. so grab some liquid energy and join us.