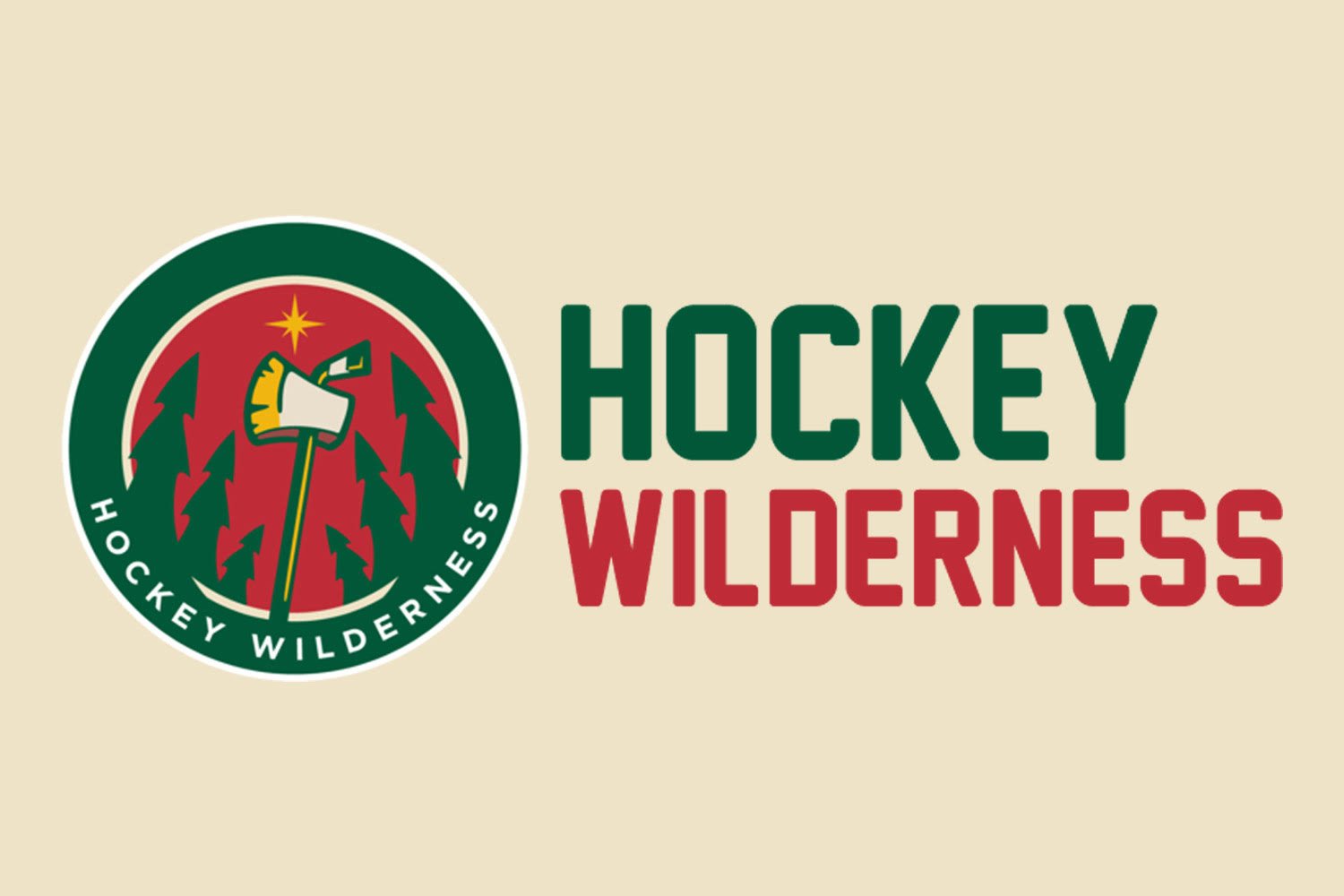 MINNESOTA WILD AT DETROIT RED WINGS
6:30PM Central, Little Caesars Arena, Detroit, Michigan
TV: NBCSN
STREAMING: NBC Sports App
RADIO: KFAN 100.3 and affiliates
HOCKEY'S BACK! HOCKEY'S BACK! HOCKEY'S BACK! 
Deep breath… Aaannnnd exhale. Deep breath… Aaannnnd exhale. How do you feel? Better? Well you should, because I don't know if you're aware, but HOCKEY IS BACK! 
After a long summer of trying to expunge the 2017 Playoffs from our brains, tonight, at last, we will have meaningful Wild hockey to help us create new and hopefully positive images of what this team can be. Wild fans should be cautiously optimistic coming into this season, because although the changes made in the offseason—which sometimes seemed like it would never end—felt more like tinkering than overhauling, this was a very good team last year that grossly underachieved in the postseason. It returns all of its top contributors, so there is no reason to expect anything other than a successful '17-'18 season.
As a Minnesota sports fan in general (except for you diehard Lynx fans), it's very easy to grow cynical and expect a finish that falls far short of the Stanley Cup for the Wild, but if ever there were a time to be optimistic, it's on Opening Night. And you know something? Tonight just happens to be Opening Night, so put on your positive thought pants and your finest Wild jersey, because it's time to go back to work.
Expect an electric atmosphere in Detroit this evening, as Minnesota has the pleasure of playing in the inaugural regular season game at Hot 'n' Ready Center Little Caesars Arena.
DETROIT RED WINGS
After 25 consecutive seasons in the playoffs, Detroit finished last year with a record of 33-36-13 and failed to qualify for the postseason for the first time since the Minnesota North Stars went on a Stanley Cup run. The Red Wings hope to quickly put last season in the rearview mirror and get back on track, but the problem for the franchise is that after an underwhelming campaign behind second-year coach Jeff Blashill, very few changes were made to the roster over the summer. So, without making any hasty predictions about how this season will go for the Red Wings, I will confidently say that now is a good time to open a new arena.
The shiny new Little Caesars Arena is incredible. The late Mike "Mr. I" Ilitch and his family spared no expense in constructing this new state-of-the-art facility (though there was some help from taxpayers), which features the world's largest seamless center-hung scoreboard, a glass canopy over the concourses, and first-of-its-kind "gondola" seating, which consists of a series of pods suspended from the roof. Relative to the amenity-less Joe Louis Arena, this place is going to knock the socks off of Detroit fans. Hopefully the building will fill itself, because the team probably won't do it... Oops! Sorry! I said I wasn't going to make any hasty predictions.
Detroit's defense was among the worst in the league last year, so the biggest move made over the offseason by GM Ken Holland was bolstering his blueline by bringing in… Trevor Daley… to… play… on… the… top… pairing? Huh?
The thing is, the Red Wings are right at the salary cap, and they have some really bad contracts on their books. They have pretty much made the decision to live or die with the current core of players, as Henrik Zetterberg, at 36 years old, is signed for four more years at $6+ million, Frans Nielsen five more years at $5+ million, Justin Abdelkader six more years at $4+ million, and the list goes on and on. Oh, and the Wings have more than $9 million tied up in the goal crease between Jimmy Howard, who has had some tough injuries over the past couple of years, and Petr Mrazek, who just kind of stunk last year. With Zetterberg clearly reaching the end of his career, these other guys that Detroit has committed to need to step up, or the future in Motown will be very bleak.
Players to watch tonight include Tomas Tatar, who broke the 20-goal plateau for the third consecutive season last year and recently signed a four-year extension, Anthony Mantha, who looked phenomenal against the Wild last year as a rookie, and Gustav Nyquist, who likely has been looking forward to another opportunity to carve out Jared Spurgeon's eye with his stick blade. Don't look for Andreas Athanasiou, though, because he is still in a contract dispute with the team, another booboo by Mr. Holland.
STORYLINES
The line combinations will be very interesting to watch for Minnesota tonight. Bruce Boudreau will bring a familiar top six of Nino Niederreiter-Eric Staal-Charlie Coyle and Jason Zucker-Mikko Koivu-Mikael Granlund to hopefully build off of past successes and get the season started off on the right foot. But with Zach Parise out as he continues to deal with back issues, the bottom six is a bit of a crapshoot. The third line, at least initially, is expected to feature Joel Eriksson Ek centering Chris Stewart and Marcus Foligno, while the fourth line is projected to be Matt Cullen between Tyler Ennis and the newly signed Daniel Winnik. I like the fourth line, but that third line is odd to me. Foligno looked good in Training Camp, but Stewart frankly did not, and Eriksson Ek clearly needs to be surrounded by skill to be successful. We'll see how it goes, but I don't expect these noticeably unbalanced lines to stay in tact for more than these first two games.
Speaking of Winnik, his signing is a big win for the Wild that makes the team much deeper. Knowing that the Wild had almost no cap space, Winnik's agent was left with very little leverage in negotiating a contract after the big veteran's PTO came to an end. He ultimately signed for a minuscule $660K. That is what you call a low-risk signing, and some nice work by GMCF.
Savor these two games over the next three days, because Minnesota has a really wonky schedule in the first three weeks. It will only play six total games in that time with eleven days off, so if you thought the pre-season dragged, wait until you've had a taste of regular season hockey and then have to wait four or even five days to see your team play again. In any case, AAAAAAAAAAHHHHHH! I'm just so excited to be watching hockey again!
INJURIES
Zach's back is whack. Allegedly he'll start practicing with the team again on Monday, but we were told that would happen last Monday, so take that with a grain of salt.
Tyler Bertuzzi, Eric Tangradi, and Evgeny Svechnikov are on injured reserve for the Wings, and Niklas Kronwall is questionable due to a minor groin injury. Speaking of minor groin injuries, did you happen to see Gary Sanchez's minor groin injury in the Twins/Yankees game?
The Gamethread will post at 6PM Central. Swing on by! Below are the projected lineups, thanks to DailyFaceoff.com. Thanks for reading, and welcome back!  
DEFENSE PAIRINGS:
RYAN SUTER // JARED SPURGEON
JONAS BRODIN // MATT DUMBA
MIKE REILLY // KYLE QUINCEY