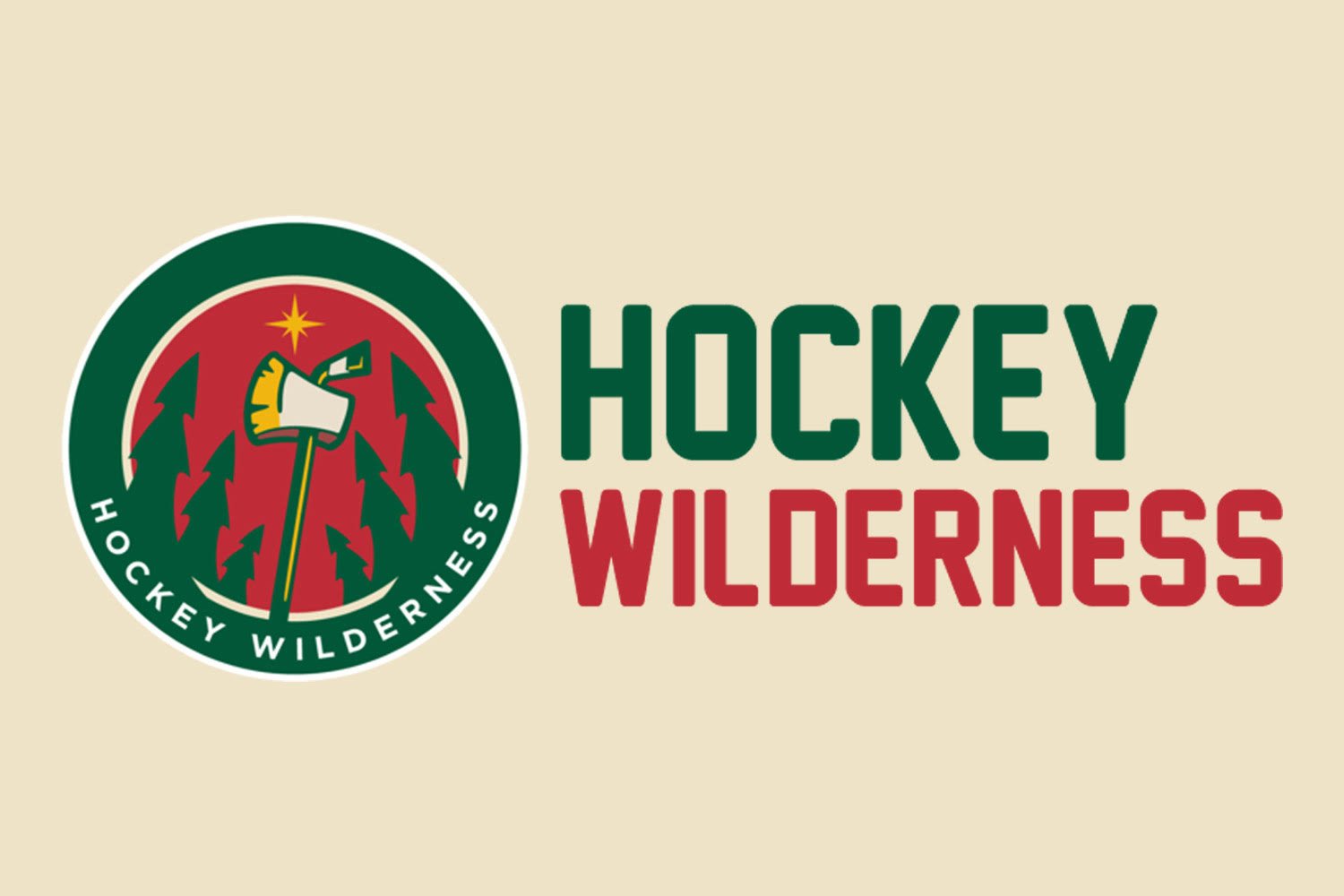 The Minnesota Wild are essentially that stale early era meme of the guy holding a bunch of fruit while falling down. They cannot walk out of their building without tripping over some young roster hopeful kid that has shown a lot in training camp. There's just too damn many!
Whether it's Adam Beckman scoring a lot of goals in his showings, Marco Rossi setting them up, Brandon Duhaime looking like he's screaming at the top of his lungs as he forechecks the shit out of everyone, Calen Addison unloading bombs, or Matt Boldy being already so good, there's some dudes here that appear to be ready but the Wild have left just one seat at the table.
GM Bill Guerin claimed 24-year-old center Rem Pitlick off of waivers on Tuesday and has already declared that he will be staying with the club. A spot that basically had one of the internal options penciled in has been taken by someone that has shown some promise elsewhere.
With just one spot, the prospects are putting their talents and abilities all on the table in plain view — Beckman, Duhaime, and Rossi essentially willed a victory and all we were able to do is contemplate how disappointing it's going to be seeing that tweet detailing them getting sent down to Iowa.
Well, at least internally the Wild seem alright with having way too many try-hard youngsters.
"What a great problem, wonderful problem to have," Evason said after Wednesday's dramatic overtime preseason win over the St. Louis Blues. "A lot of them are probably not ready for this stage. But some might be. They might get a few games down there, might get half a year down there. Might get 20 games. Whatever.
"But it is exciting for our organization to see the depth and the skill set and the maturity of these kids. They're pushing for spots and we talked about it right at the start of training camp that everybody sees the contracts. The writing's there, but there's still opportunities to make our hockey club even if it's not tomorrow. There's an opportunity to make our hockey club somewhere in the future. Yeah, we've got a lot of people showing really well."
The quintet of rookies will potentially have one last chance to impress Thursday night, as they are set to suit-up within a lineup of regulars.
It's going to be tough to outshine the newly created top line they have going, but there is potential to do so. There is going to be at least one forward that knows the rarity of these opportunities on a big(ger) stage.
"I think you have to be patient," Rossi said before Wednesday's game. "Otherwise it's really hard because then you think too much, you have pressure on yourself, every time you come to the rink you're like just thinking too much. But I stay patient. I know when I get my chance, I have to use it."
Before the game on Thursday, Evason made it a little clear that the performances of Rossi, Duhaime, Addison, and Beckman on Wednesday influenced a change of plans.
Maybe there's hope after all to see one of the high-end guys end up on the roster, but let's just keep quiet and not get our hopes up.