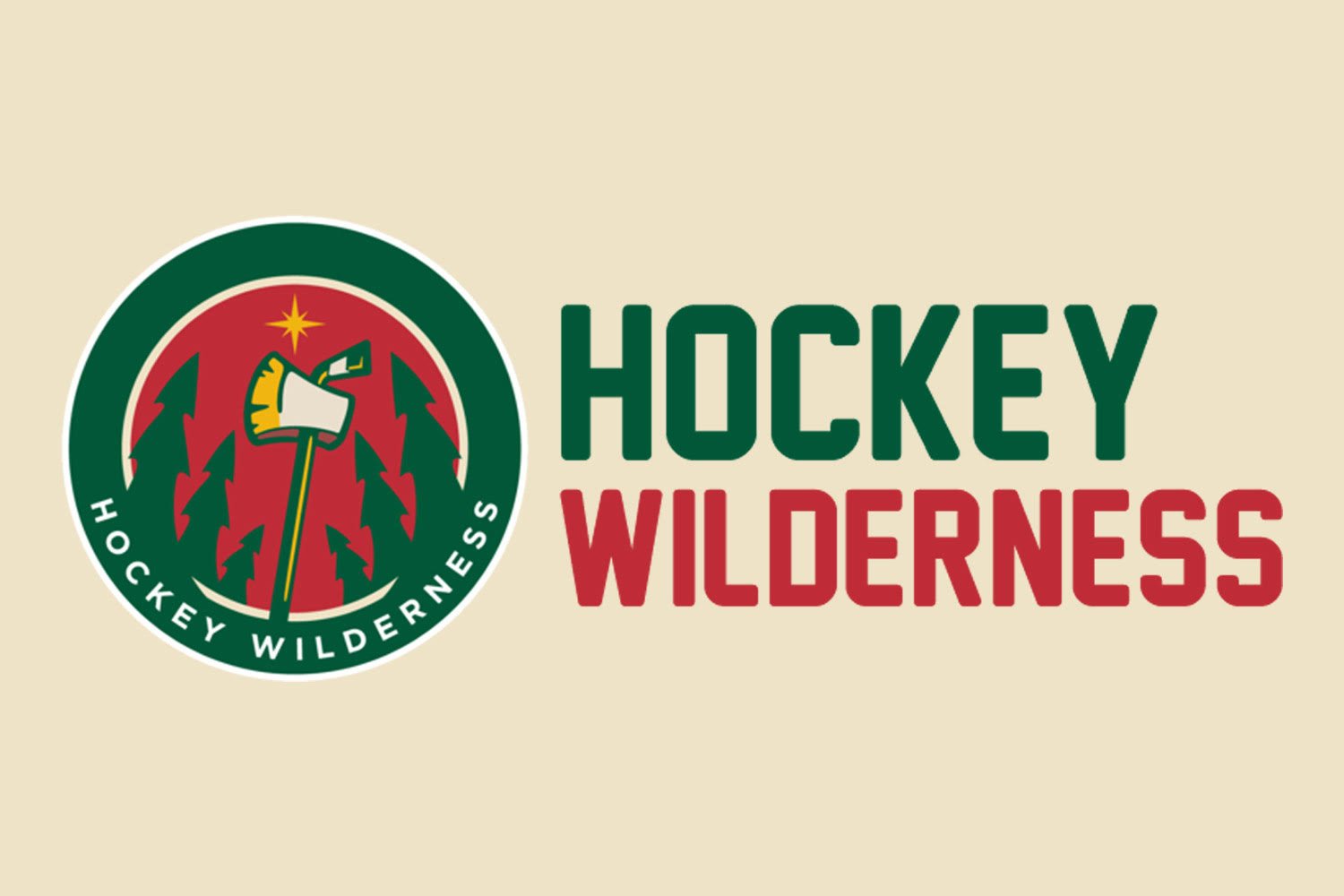 The frustration has set in. I should probably be writing this after taking some time away and sleeping first round of the 2017 NHL Entry Draft off first. And yeah, I know things can still happen on day two of the draft, but I am pissed.
It's been a week of rumors that the Wild are going to make a trade. From beat writers, to plugged-in hockey insiders, and even from the General Manager himself, fans were led to believe that a trade was not just going to happen, but that it was imminent. It wasn't a matter of if but a matter of when.
The deadline to make a deal before the roster freeze went into effect prior to the Expansion Draft came and went. So much talk in the days prior about a potential deal in the works with the Montreal Canadiens that included one of either Jonas Brodin or Marco Scandella, and yet nothing. It forced Chuck Fletcher to swing a deal with the Vegas Golden Knights that included Vegas GM George McPhee to sign pending RFA Erik Haula and a trade that sent one of the top Wild prospects in Alex Tuch to the NHL's newest franchise.
As a website, blog, and just individual writers, we lauded the Wild GM for limiting the amount of damage that could have been done to his squad if McPhee was allowed to have free reign on Fletcher's roster. It was a shrewd play by the general manager.
Reports after the roster freeze lifted mentioned that while Fletcher protected all his defensemen, he still would likely trade one, and possibly at the Entry Draft. Fletcher was receiving calls about Brodin, Scandella, and even Matt Dumba. Insiders felt that a deal was in the works.
So we waited. And not trades happened.
So we waited some more. All of a sudden, Arizona, Chicago, New York Rangers, and the Blue Jackets swapped players all at once. Big names too. Brandon Saad went back to Chicago for Artemi Panarin. Derek Stepan went to the desert, and Niklas Hjalmarsson joined him. The dam finally broke across the league for trades.
All we got as Minnesota Wild fans? Jordan Schroeder was sent to Columbus for something called Dante Salituro in a minor league deal.
Whoopty-doo, Basil, but what does it all mean?
The big trade makes so much sense. The Wild are up against the salary cap ceiling and they have players to re-sign. Trading away Tyler Graovac, Jordan Schroeder, and letting Erik Haula go just does nothing for the real cap issues the Wild has. It has to re-sign Nino Niederreiter and Mikael Granlund or risk losing one of them. There has to be a big move coming.
Then late Friday afternoon, we get this:
Could this be it? Is this the imminence we have been waiting for? We could finally get a pay-off for all this waiting and teeth-grinding as each rumor posted - all we had to do was wait a couple more hours when the draft started.
Then 31 picks came and went in just 3 and a half hours. Just three trades made by teams not named the Minnesota Wild. The Blackhawks, who were active all day, made a minor move to trade back in the first round and acquire a 2nd round pick. The Blues traded for Brayden Schenn by sending Jori Lehtera and a conditional 2018 pick. But the biggest head scratcher involved the Stanley Cup champion Penguins sending their 31st overall pick and Oskar Sundqvist to the Blues for Ryan Reaves and the 51st overall pick.
This astounds me. I am completely and utterly dumbfounded by this. Ryan Reaves, a guy that scored just 7 goals and 6 assists in 8- games while racking up 104 penalty minutes this last season, was enough to obtain a first round pick. St. Louis turned that pick into Klim Kostin, one of the top prospects from Russia in this draft. He is an absolute steal at 31.
Ryan Reaves brings back a 1st round pick, and yet, Chuck Fletcher can't seem to make a deal for Marco Scandella or Jonas Brodin. This goes back to last year too. The Detroit Red Wings traded dead money in Pavel Datsyuk, who went back to Russia, to the Arizona Coyotes at last year's draft, while Chuck Fletcher can't seem to unload the albatross contract that is Jason Pominville. It's is utterly amazing that nothing has materialized with all these rumors that have been reported involving real talent and players that can actually help teams. Instead, Ryan F--king Reaves, a guy that plays on the fourth line, offers minimal offense, and gets into fights with guys like Kurtis Gabriel, is enough to get a 1st round pick.
I get that the Pens only moved back 20 spots as they received a 2nd round pick as well. Sure, if Fletcher had more picks to play with, maybe he can make an offer that's more enticing. But the lack of imagination, and the unwillingness to pull the trigger on a deal that involves a player that was drafted and developed by the Wild is terrible to watch. How can the GM come out, claim that he was receiving "quality offers" and yet not make a move? There's giving leeway to the GM when the trade market is depressed. However, Wild fans like me cannot help but feel completely led-on by the Wild's general manager.