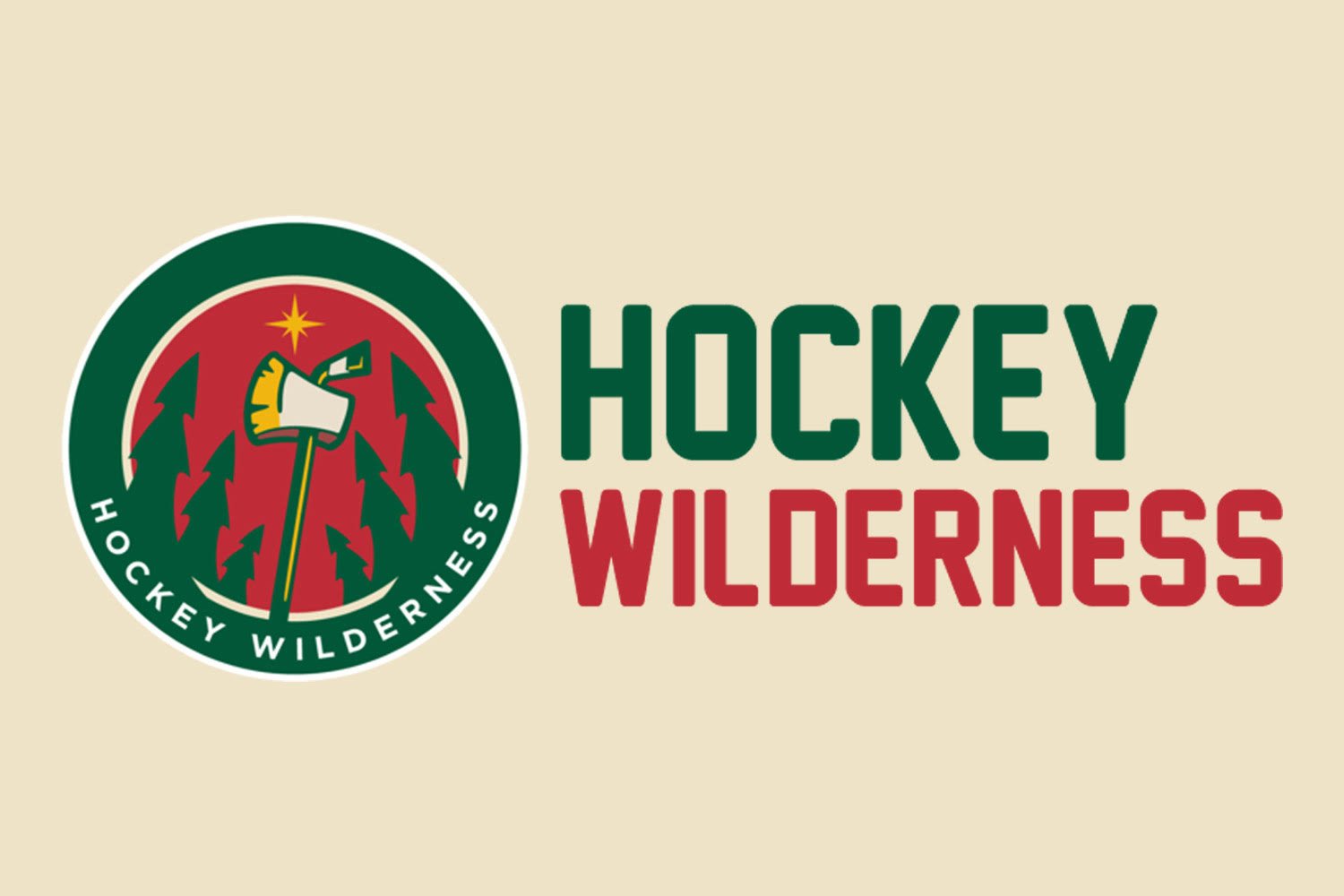 My seat is adjusted, my belt is strapped, and now it's time to ride the rollercoaster that is about to lead up to this year's NHL draft. Today, Chuck Fletcher addressed the media members of the Twin Cities to discuss draft strategy, prospects, and what they've done right in the past. Also confirmed at this presser was the matching of qualifying offers for Granlund, Nino, Haula, and, my favorite news, the tandem of Gustav Olofsson and Mike Reilly. Those won't mean anything until July 1st (maybe), so in the meantime, the focus was on how Minnesota hopes to draft in Chicago come June 23rd.
Minnesota Wild PR tweeted out that Fletcher "doesn't have set plans right now for next week in Vegas," which shouldn't garner any rolling of the eyes because the protected lists still haven't been submitted. If you're thinking of how Minnesota is approaching the exposure, consider that Michael Russo reported today those having their QOs matched. We don't know if Minnesota over/underpaid for any of those offer sheets yet. With the trade rumors swirling around Brodin and Dumba, the rights retained on Olofsson and Reilly point to the organization making some sort of commitment to their defensive future. If you want to get really crazy, Fletcher's lack of "set plans" might turn into the spinning wheels of Brodin/Dumba being shipped to Vegas. Possibly exacerbating speculation like that is this:
Where getting the 6th spot for either a Dumba or Brodin-packed deal is unrealistic, maybe there is something in there that McPhee will throw their way in the second round, another position lost to Buffalo in exchange for Chris Stewart. Maybe it's a set up where Vegas gets Brodin/Dumba, Minnesota recoups a pick, and Vegas takes Chris Stewart's contract as well during expansion. Crazy, right? Or it's just smoke and mirrors, and the puppeteers are hard at work making us think of hundreds of combinations that allow us to generate content until the lists are announced. The latter is good enough for me.
What Fletcher & Co. did to add to the confusion as well was pat themselves on the back for having some deep draft picks, bringing up stuff that I wrote over a month ago. What did sound good was their strategy, something that Dan Myers paraphrased Fletcher as saying "the team's research has shown that the baseline for maintaining a middle-of-the-road organization is finding two players in each draft that will play at least 100 games in the NHL," a metric that I similarly wrote about in which nearly half of Fletcher's picks to make the NHL (0.47) have done; only bested by four other GMs. Where Myers does lose me is when he starts talking about Justin Falk, Cal Clutterbuck, Clayton Stoner, Stephane Veilleux, and the Boogeyman like Fletcher had a hand in picking them up late. However, what is important is his strategy. Find those deep gems
If you look at all Fletcher's picks, the numbers aren't in his favor, but we're also talking about players that are still in college or juniors. If adjusted for all players picked, his rate drops to 8 in 53 (0.15), with two of those players never playing in a Wild uniform. Since Minnesota is a playoff contender, I'd say that Fletcher's success (on my scale) makes the Wild a slight better than "middle-of-the-road." He's among the elite at drafting talent that sticks around, though it might not be for the Wild. What Fletcher did not rule out, was recouping lost picks or even getting more, which Myers reported Fletcher as saying, "ometimes, it's just having extra darts. If you can get a couple extra picks in the later rounds, it obviously increases your chances of finding a player". Though Fletcher did express confidence in his scouts, something that takes the rhetoric of just seeing what ''sticks'' out of the dartboard analogy.
As for members of the expiring RFA club, the ones mentioned by Russo that were not going to be coming back to the organization were Alexander Gudbranson, Guillaume Gelinas, and Brady Brassart; all undrafted and on ELCs. Gudbranson didn't log a single minute with the Iowa Wild, but did see AHL action playing on loan with the Toronto Marlies in just four games. Gelinas, who won a Q title with Val-d'Or, played just one game with the Iowa Wild in the final year of his deal. He's since signed with HC Banska Bystrica coming off of a league title in the Slovak Extraliga. Brassart finished the 2016-17 season without an appearance in Des Moines.
One this that is for certain: it's only going to get crazier from here.