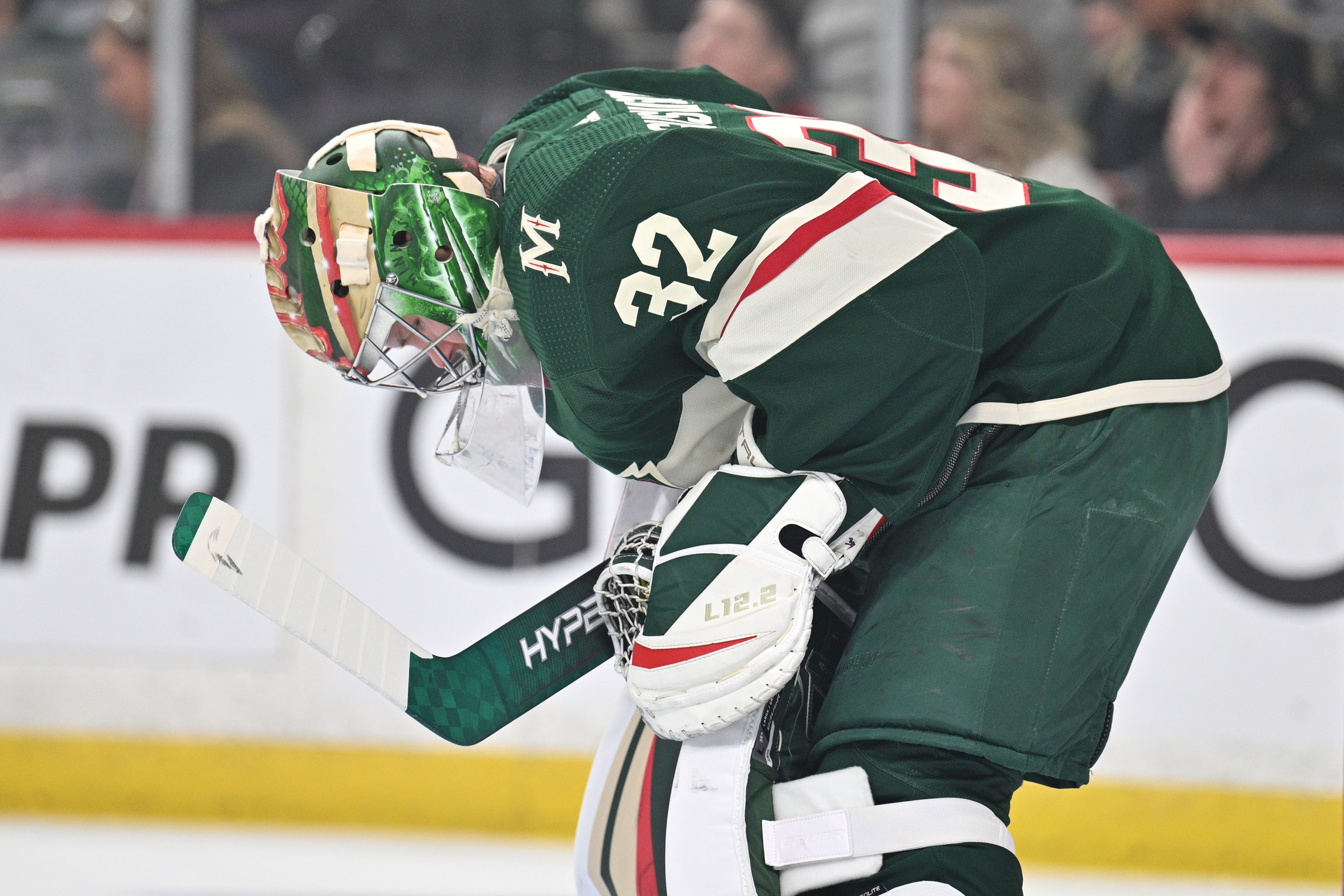 Image courtesy of © Jeffrey Becker-USA TODAY Sports
The Minnesota Wild and goaltender Filip Gustavsson will not have to go through the ugly process of an arbitration hearing anymore.
Announced by the team on Monday morning, the Wild have re-signed the 25-year-old netminder to a three-year, $11.25-million contract that will carry a cap hit of $3.75 million.
This contract will keep Gustavsson in Minnesota through the 2025-26 season and he will be an unrestricted free agent the following summer. Fortunately, it does buy up one of his UFA years so the Wild are not letting him walk right to the open market.
With this deal done, the Wild have approximately $1.64 million in cap space remaining and the only restricted free agent still without a contract is defenseman Calen Addison. But, the Wild do have a full roster of 12 forwards, six defensemen, and the two goaltenders already on contracts before that deal is done. If they need to wait until the season starts -- because Addison is not eligible for arbitration -- they still have the room to bring in an extra skater and it not be the 23-year-old blueliner.
For this Gustavsson deal, it feels right for both sides. It isn't the payday that some might have expected after he shocked everyone with a .931 save percentage and a 2.10 goals against average last season in his first year with the Wild (and really first full-time role in the NHL), but it is fair enough. The Wild are still rewarding him with security just in case he doesn't perform as well and the salary comes right in around other bridge deals that high-profile young goaltenders received after they established themselves.
Once Addison's deal is done (or he is moved to another team), that will be all the Wild have to think about until training camp starts in September.
1