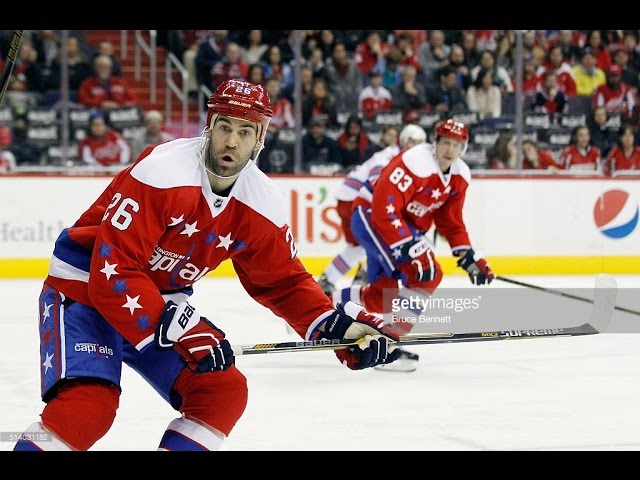 The Minnesota Wild announced on Tuesday morning that they are bringing free-agent forward Daniel Winnik to training camp on a professional tryout.
Winnik, 32, is coming off a season in which he scored 12 goals and 13 assists for the Washington Capitals. He was primarily used as a fourth liner and on the Capitals penalty kill, areas where the Wild could use an extra body as they open camp later this week.
Other stops in Winnik's career have come with Phoenix, Colorado, San Jose, Anaheim, Pittsburgh and Toronto. He joins Ryan Malone as the players who will be in training camp on a PTO. For Winnik's career stats, click here.
The Wild report to training camp on Thursday and their first preseason game comes next Monday.
---
Never Miss an Episode of Giles & The Goalie!