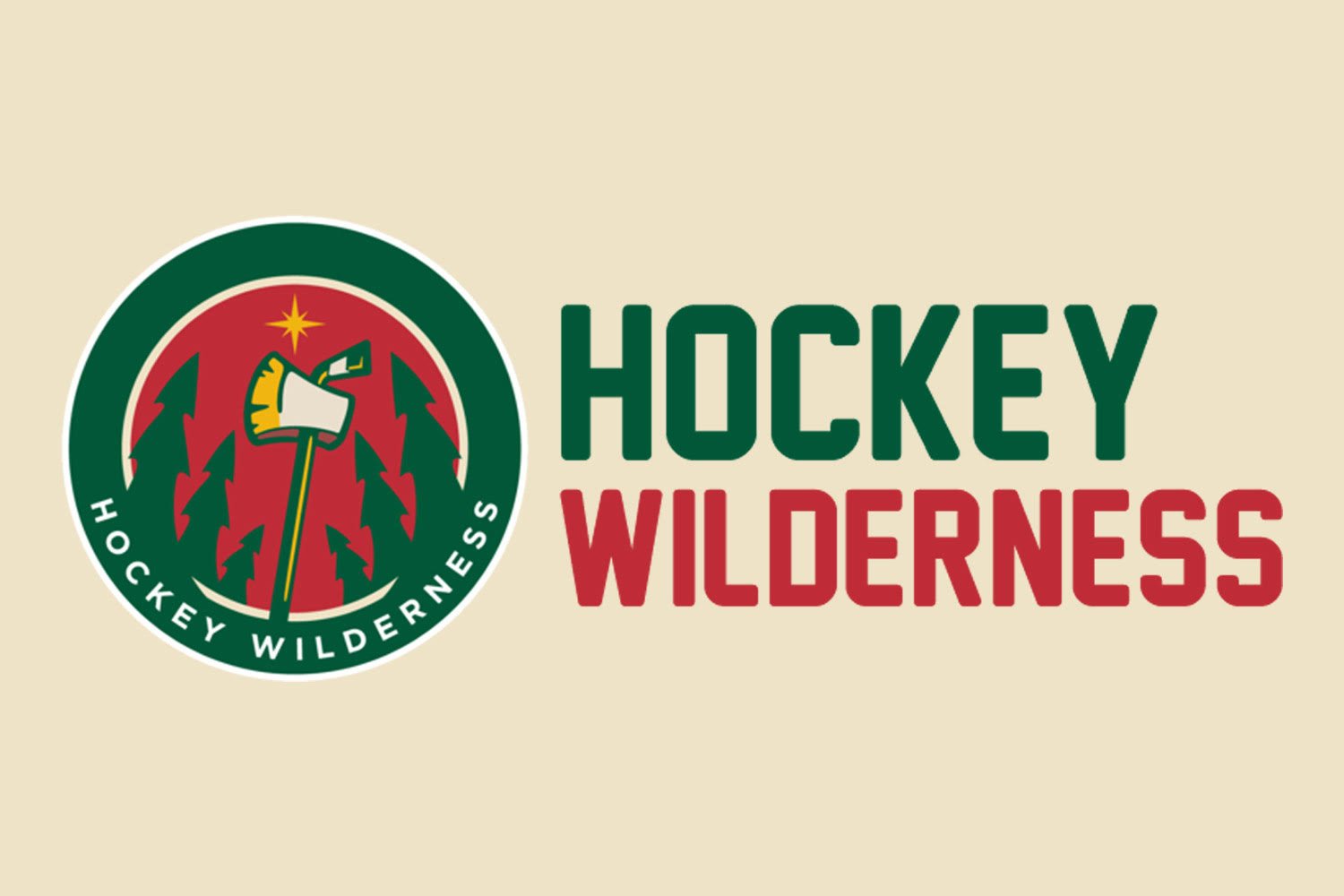 MINNESOTA WILD AT SAN JOSE SHARKS
9:30PM Central, SAP Center, San Jose, California
TV: Fox Sports-North, Fox Sports-Wisconsin
Streaming: Fox Sports Go app
Radio: KFAN 100.3 and affiliates
Wow, it seems like it's been a long time since the Minnesota Wild has been in action, doesn't it?  Maybe it was perfect timing for a break for the team, though, because as it got to the tail-end of its twelve-game winning streak, finally thwarted by the still-streaking Columbus Blue Jackets on New Year's Eve, it was obvious that Minnesota was starting to get away from the suffocating defense that had helped it through the first half of its streak, and its star goaltender suddenly looked beatable for the first time all season.  Even so, before finally losing to Columbus, Minnesota kept on winning by scoring goals almost at will, though anyone who knows the Wild could recognize that this simply would not be a sustainable way for it to continue finding success.  Finally losing a game and then having a few days to rest and reset itself may end up being a very good thing for the Wild. Bruce Boudreau will look to get his team back to being solid defensively, and giving its Vezina-contending goaltender, Devan Dubnyk, the opportunity to see and stop shots from the perimeter.  The Wild is still chasing the Chicago Blackhawks, but it remains just one point behind for the Central Division lead.  Minnesota would need a victory tonight when it takes on the Sharks in San Jose, as well as a Chicago loss to Buffalo, to overtake the Blackhawks.  The Wild also starts a three-game swing through California this evening, which is always one of the toughest stretches of any season.  It's essentially a fresh start, though, so hopefully Minnesota can get right back to its winning ways tonight. 
SAN JOSE SHARKS
The Sharks are having a good season once again, after reaching the Stanley Cup Finals for the first time in franchise history last year, before ultimately losing to the Pittsburgh Penguins.  With 48 points, San Jose is in first place in the Pacific Division, two points ahead of Anaheim and three ahead of Edmonton.  The Sharks were on a nice little roll recently as well, losing just once from December 10th through December 30th, before dropping two in a row, both to their rival Los Angeles Kings, once in regulation and once in overtime.  Like the Wild, the Sharks will look to get back to their winning ways tonight, though they've only had one day off to prepare.
Up front for San Jose, goals for the Sharks have come almost exclusively from four players, Brent Burns (15), Joe Pavelski (12), Logan Couture (12), and Patrick Marleau (10).  Meanwhile, Jumbo Joe Thornton, with just two goals this season, has all but stopped scoring, though he has kept himself productive by registering 23 assists.  There is also a pretty awesome Jumbo-Joe-related promotion coming up on January 21st, so he has that going for him.  See below for details.
It really stinks for Wild fans that Burns has turned into an all-world player since Minnesota traded him in 2011 for Devin Setoguchi, Charlie Coyle, and a first-round pick that became Zack Phillips.  Looking back, everyone in the hockey world thought at the time that Minnesota had won that trade, as it essentially got three first-round draft picks in one transaction.  But with Phillips becoming a complete bust and Setoguchi having a very rough stint in Minnesota that spiraled into a serious substance abuse problem, every Wild fan should be very thankful that Coyle has continued to blossom as a young power forward in the NHL, as he is the last indication that the trade actually brought some value to the organization.  Coyle is actually just five points behind Burns so far this season, and has become one of the best players on the Wild, even as he continues to grow as a player.  Burns, however, has truly proven himself as a star, with his big and bizarre personality constantly shining through his wookie-like appearance.  He is the type of player that can take over a game and just decide that he's going to go out and find a way for his team to win when it needs him to step up, so one can't help but wonder what could have been if the Wild had found a way to re-sign the big defenseman/forward/whatever position it is that he plays.  Even so, there was a strong chance that Minnesota wouldn't have been able to re-sign him, and it was desperate for some young forward skill at the time, so trading was absolutely the right decision… It just didn't quite work out the way Minnesota had envisioned.  Playing against Burns is a unique challenge, because coaches can't match-up forward lines against a defenseman in the same way that they can match-up against a star forward.  It's akin to a football team having a mobile quarterback that can run as well as he throws, because it's essentially another weapon on the field for which they simply can't account.  After many games against the Sharks during his time in Anaheim, however, hopefully Bruce Boudreau will have a few tricks up his sleeve for shutting down Burns and company.
In addition to the success of Burns and a handful of forwards, the Sharks have also been a very staunch defensive team this season, allowing only six more goals than the Wild, who leads the Western Conference in that statistic.  Goaltender Martin Jones has continued to be a solid acquisition, after San Jose traded for him and then signed the 6'4" netminder in the summer before the '15-'16 season.  At just $3 million per year for three seasons, Jones was a great value signing, especially when considering how far the team went in his first year with the club last season.  With a 2.10 GAA and .920 save percentage, Jones is again playing a very sound, solid game this year, and has been relied upon heavily, starting 33 of 38 games for San Jose. 
The Sharks will have some young players in the line-up tonight, with Timo Meier, the ninth overall pick in the 2015 draft, playing in just his ninth NHL game.  Meier has found himself on the top line with Thornton and Pavelski, so he is being given every opportunity to succeed in the NHL, though he has posted only one goal.  Kevin Labanc, meanwhile, is having a strong rookie season at age 21, with seven goals and four assists in 25 games.  Those two players and others pushed Matt Nieto so far down the depth chart, the Sharks opted to waive Nieto on Wednesday, after three serviceable seasons with the club.  It is expected that Nieto will be claimed by another NHL team.
STORYLINES
Jordan Schroeder will be elevated to the first line with Eric Staal and Zach Parise for tonight's game, bumping a struggling Jason Pominville down to the fourth line with Chris Stewart and Tyler Graovac.  It's been another difficult season for Pominville, who was ice cold through the month of December, and has zero goals and just four assists since December 2nd.  I wrongly predicted last week that I thought he may actually come out of the line-up for the game against the New York Islanders, as Boudreau hadn't been able to get the previously successful Stewart-Graovac-Kurtis Gabriel line back together in quite a while, and Pominville was the only real candidate to be a scratch.  It really seems like that scratch could be coming soon for Pominville, however, if he doesn't start to make an impact on games.  He's a great pro and a great person, so seeing him struggle in the way that he has over the past couple of seasons has been frustrating to watch, but it does seem like the time has come for drastic steps to try to get him producing, and a fourth-line demotion is the first of those steps.  Sadly, there is likely more to come on this story very soon, as playing on the fourth line does not typically help players magically start scoring goals. 
Look for Minnesota to get back to a more defensive posture tonight, as that has clearly been its focus in practice since losing to Columbus.  The Wild has allowed four goals in three of its past four games, which it hadn't done previously since November 29th.  The team certainly got into some bad habits in the last few wins of its streak, and those habits were exploited by Columbus.  Cutting those off now will be the key to getting back on track and avoiding the huge meltdown that we have seen in the past from Wild teams that have come off of long periods of consistent winning.  Solid defense, solid goaltending, and opportunistic scoring make up the formula for success for the Wild, and it will look to cook up that winning recipe and get a new streak started tonight. 
INJURIES
Marc-Édouard Vlasic, San Jose's best defensive defenseman (important to specify that he is "defensive" with Burns on the team), will miss his second game since taking a slapshot to the face on December 30th against Philadelphia.  Vlasic is a huge loss for the Sharks, but it doesn't sound like he will be out too much longer.  The Wild is lucky to be avoiding him this evening.  David Schlemko, another defenseman, is also listed as day-to-day with an upper body injury, so depending on whether or not he's able to return, the Sharks may end up playing young Mirco Mueller for his second career NHL game. 
The Wild remains healthy (knock on wood).
Below are the projected line-ups, thanks to dailyfaceoff.com. Please swing by (if you're still up) for the Gamethread, which will post at 9:00PM. Thanks for reading!
TALE OF THE TAPE