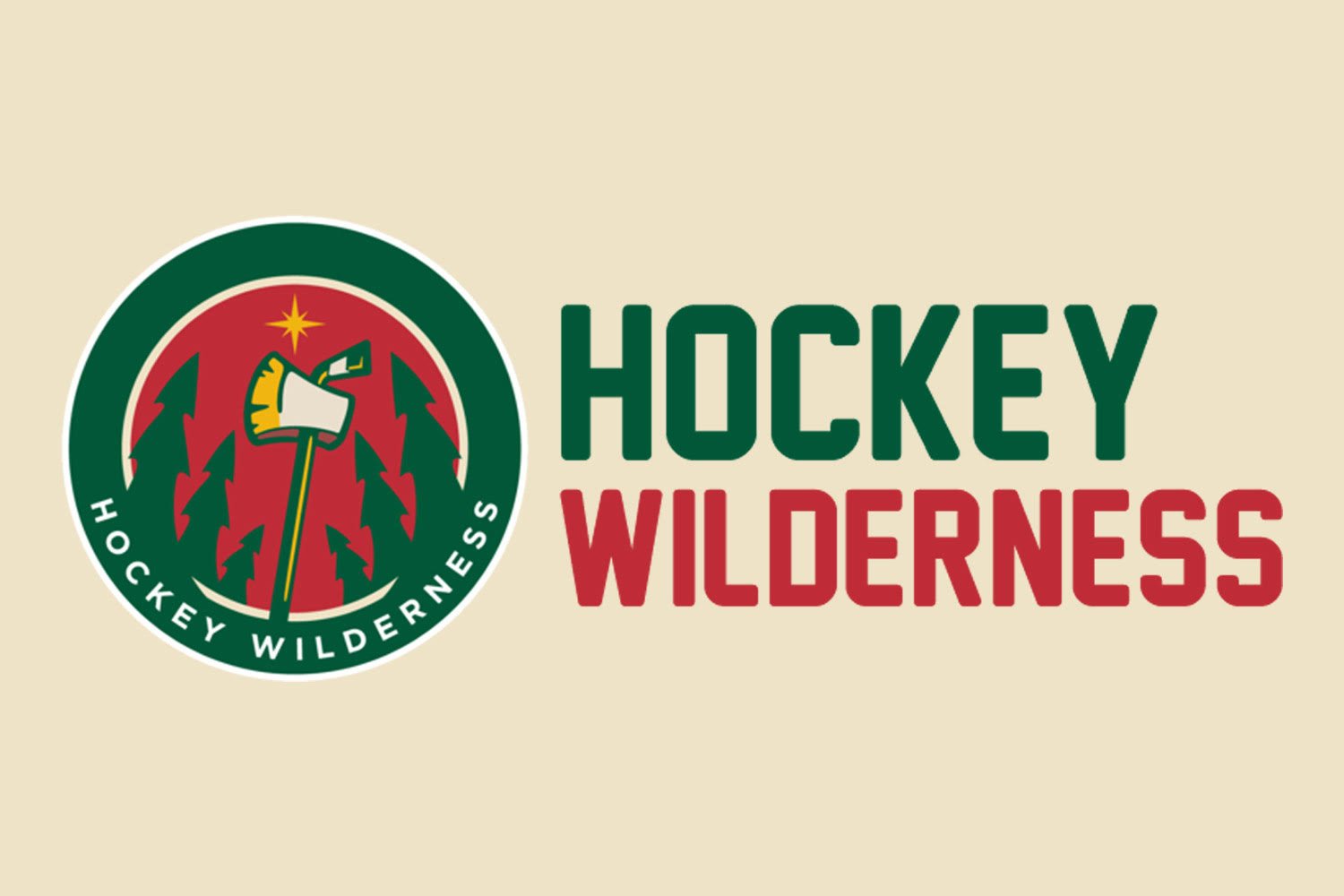 MINNESOTA WILD AT EDMONTON OILERS
8:00PM Central, Rogers Place, Edmonton, Alberta, Canada
TV: Fox Sports-North
Streaming: Fox Sports Go app
Radio: KFAN 100.3 and affiliates
As I sat watching the third period of last night's CHL Top Prospects Game on NHL Network, which featured players from a bunch of teams about which I couldn't care less (sorry Canadians… it's a great league, but we don't get too many CHL games in these parts), I thought to myself, Man… I really need the NHL to get back to work.  Or maybe I should go out and do something with my life.  Nah, I'll just get back to blogging.  And so here we are.  While I appreciated the CHL providing me with my hockey fix for the night, it left me feeling a bit unsettled.  I truly don't know how we managed to get through the lock-outs, because this All-Star break, a needed four-day respite for the players, felt far too long for Wild fans, who have begun basking in the glow of having one of the league's best teams.  It's time to get back on the horse, and Minnesota finally does that tonight in Edmonton, as it begins its second swing of the year through Western Canada. 
With Columbus falling off its torrid pace a bit since its sixteen-game win streak came to an end, the Wild has begun to take its place in the national media sunshine as the dominant small(ish) market team.  The Blue Jackets were the darlings of the NHL for months, which allowed Minnesota to fly mostly under the radar.  But with Columbus going 5-7-0 in its last twelve, the CBJ's have fallen out of favor just a bit.  As for Minnesota, the secret is out, and Bruce Boudreau's squad now enters the unofficial second half of the season as the top team in the Western Conference and a Stanley Cup Contender.  Suddenly, expectations are a bit higher for this team, which enjoyed its best first half in franchise history and took a four-point divisional lead into the break. 
The Wild returns just in the nick of time before I pull out the rest of my hair, taking on the Edmonton Connor McDavids.
EDMONTON OILERS
The Oilers appear poised to make the playoffs for the first time since reaching the Stanley Cup Finals in 2006, when none other than Dwayne Roloson led the charge through the postseason after being traded by the Wild.  Though Edmonton's current version has played one more game than San Jose, it is level in the standings with the Sharks at the top of the Pacific Division with 64 points.  It's an enormous turnaround for an Edmonton club that finished seventh in the division last season.
The main reason for Edmonton's strong first half is clear as day, and there's really not much left to say about what Connor McDavid is doing for the Oilers that hasn't already been said.  In his second year as a pro, and at just twenty years of age, he is the leading scorer in the entire National Hockey League with 59 points through 51 games, topping the Wild's leading scorer, Mikael Granlund, by a whopping seventeen points.  Watching McDavid play is something truly special, because the guy is a once-per-decade type of player, or perhaps even better.  Seeing him get the puck on his stick and immediately be at his top speed (which may be faster than any other player in the league), flying past smooth-skating NHL defensemen, is awe-inspiring, and his elite skill will certainly be on display tonight.
With McDavid slotted between Leon Draisaitl and Patrick Maroon for most of the year, Head Coach Todd McLellan has found a mix of skill, speed, and size that he really likes in the trio.  Maroon and Draisaitl have reaped the benefits of playing with one of the best talents we've ever seen, as Maroon is having a career year with eighteen goals (his previous career best was eleven for an entire season), while Draisaitl has already matched last season's total of nineteen goals.  The Wild has held McDavid off the scoresheet in two matchups this season, both wins for Minnesota, but each of those games featured Devan Dubnyk having excellent performances against his old team. Darcy Kuemper apparently gets the start tonight, but more on that below. 
Shutting down the top line will be the biggest challenge for Minnesota this evening, but if it can do that successfully, Edmonton is beatable.  The depth really isn't quite there yet, either up front or on the blueline, for this to be considered an elite team.  In fact, our old buddy Benoit Pouliot is expected to line up next to Ryan Nugent-Hopkins and Jordan Eberle on the second line, which is saying something, because Pouliot has just ten points on the season. 
It may not win a Stanley Cup this year, but make no mistake; this team is close to being a true contender.  Once it earns that reputation, it will maintain it for many years to come.  With a new regime in the Front Office, a beautiful new arena in Rogers Place, and a player that could eventually challenge as one of the best of all time, the future is blindingly bright in Edmonton.  The Wild hopes to knock it back a small step tonight.  
STORYLINES
A long layoff can have a variety of different effects on a team.  The Wild was riding pretty high as it went into the break, getting an emotional shootout win in Dallas last Tuesday and then a dominant, statement-making win over St. Louis at home on Thursday.  After other breaks this season, Minnesota has done well in its first game back, beating Nashville in overtime after the holiday break and then smoking Montreal after a random three-day break earlier in January.  To continue that pattern tonight, it will need to bring a solid effort at both ends of the ice, because stopping McDavid, Draisaitl, Eberle, and Nugent-Hopkins is no easy task, while scoring on Cam Talbot has also proven quite difficult for opposing teams this season.  Time off can do one of two things: rejuvenate a team or sap its momentum.  We'll see which effect it has had on Minnesota, as the Wild looks to get right back on track.
Minnesota starts the Canadian road trip with back-to-backs, as it heads to Calgary after tonight's game.  That means that we should expect the old goalie swaparoo tonight and tomorrow, even though the Wild has two days off between tomorrow's game against the Flames and Saturday's game in Vancouver.  Michael Russo indicated that Darcy Kuemper would start tonight's game, which is an interesting decision, because Dubnyk typically dominates his old team.  Even so, one could argue that Dubnyk has had a whirlwind week with the All-Star festivities, so perhaps another day of rest will be good for him.  Getting away from the game for a few days hopefully paid off for Kuemper as well, because he has had a very tough year, posting a 3.28 GAA, the worst of his career.  He showed some positive signs in last week's loss to Nashville, so speaking optimistically, he'll try to build on that a bit tonight and help his team earn a win, rather than having his team earn one for him.  Kuemper's play needs to improve, or he could find himself on waivers when the trade deadline rolls around, or even sooner.  Tonight is a great opportunity for the netminder to begin regaining some of the organization's confidence in him.
INJURIES
No news on the Jonas Brodin front, as he approaches the halfway point of his four-week timetable for return.  There were some rumblings about whether or not Gustav Olofsson would get a chance with the big club, but Mike Reilly has once again been recalled for the trip, meaning that Boudreau has liked his game over the past couple of weeks.  He has performed much better in this stint with the Wild than in the past, and with the way he has been jumping up in the play, it feels like its only a matter of time before he posts his first point of the season.  With Nate Prosser in and out of the lineup all year, it has been surprising to see Christian Folin as the odd-man out in the last three consecutive games.  It will be interesting to see which two of Reilly, Prosser, and Folin draws in to make up the third pairing against the speedy Oilers this evening.
Edmonton is missing a few of its secondary and tertiary forwards, with Darnell Nurse and Tyler Pitlick as the most notable players missing.  Their top scorers are all healthy. 
Below are the projected lineups, thanks to dailyfaceoff.com, as well as the Tale of the Tape, thanks to @keisarikine. The Gamethread will post at 7:30PM, so stop on by! Thanks for reading!