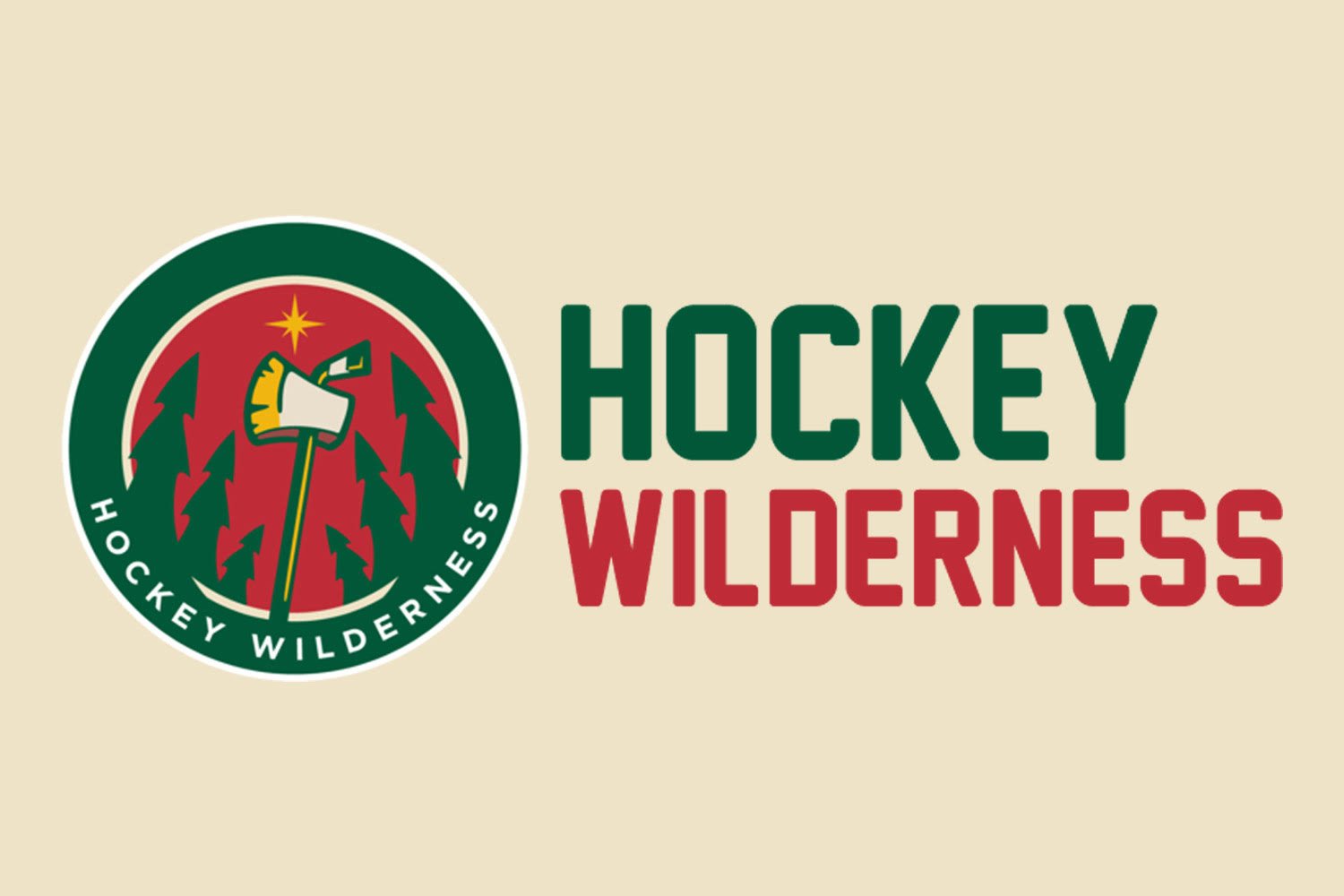 Good afternoon Hockey Wilderness! I'm excited to be here, contributing for the very first time! I'll be helping out with Game Previews, occasional Wilderness Walks, and squeezing in some weekend features when I can. Thanks for the warm welcome from my fellow HW folks.
It's a fairly important tilt for the Wild this evening against the Toronto Auston/Marners, as the teams square off in the Center of the Hockey Universe in their second and final meeting before the Stanley Cup Final (right?). The Wild won the first match-up between these two teams 3-2, back on October 20th in St. Paul. It's been an odd and very long road trip for the Wild, as they've very slowly crawled across the Great White North, playing five games stretched out over twelve long days away from the friendly confines of the Xcel Energy Center and the warm, comforting arms of Nordy Wild. After going 0-1-1 to start the trip, they have a chance to come back home with a 2-1-2 record, which would leave them feeling a lot better about themselves than we may have expected a few days ago. Or, they could lose and just come back feeling bad about themselves. We'll see.
Toronto Maple Leafs
The Maple Leafs, led by their two young Calder hopefuls, Auston Matthews and Mitch Marner, have been formidable at Air Canada Centre this season, where they have put together a strong 8-3-0 record. This is quite the opposite of their ugly 2-6-5 road record, so you can bet that they are happy to be back home from their own recent Canadian road trip (but if they're from Canada, do you just call it a "road trip"?), on which they went 1-1-1 against Edmonton, Calgary, and Vancouver. With Buffalo getting two points in the standings last night with their overtime victory over Edmonton, Toronto now holds sole possession of last place in the Atlantic Division, so they will surely be motivated and well rested this evening, after three days off following their road trip. The speedy and young Maple Leafs squad will have plenty of jump in their legs, so the Wild will need to be ready to play from the opening face-off.
The Leafs made news over the last couple of days by placing their veteran back-up goaltender, Jhonas Enroth, on waivers after he made just four starts and six total appearances. He didn't exactly put up impressive numbers in those appearances, however, as he went 0-3-1 with a .872 save percentage and 3.94 GAA. Those "Buzz-your-girlfriend-woof" stats were enough to make Lou Lamoriello pull the trigger, though Enroth did end up clearing waivers. Whether or not this is truly the end of the road with the Maple Leafs for Enroth remains to be seen, but in response to the demotion, the Leafs also signed the recently rehabbed Karri Ramo to a PTO, so all indications are that we will not see Enroth in a Maple Leafs uniform again.
The Leafs' backup situation really shouldn't have any bearing on tonight's game, however, as it sounds like Frederik Andersen will start. It does appear, though, that Toronto Marlies' goaltender Antoine Bibeau will be on the bench tonight. Could Ramo be there soon? It won't really have any impact on the Wild moving forward, so... Meh. Andersen has really turned things around after an abysmal October, in which he went 2-2-3 with an .876 save percentage and 3.67 GAA. Since then, however, he has shown significant improvement, and has brought himself back to a respectable .913 save percentage and 2.86 GAA for the season. He is beginning to show why the Leafs invested $25 million in the big 6'-4" Danish netminder. The even bigger 6'-6" Devan Dubnyk will look to continue his torrid pace, as he brings his league leading .946 save percentage and 1.63 GAA into the match-up.
Injuries
Nazem Kadri missed practice on Tuesday with illness, so if he does end up in the line-up, Bruce Boudreau will hope that the pesky Center will be less than 100%, as he's been very good in a shut-down role with the Leafs this year. For the Wild, Christian Folin remains out. Expect Nino Niederreiter to remain with Eric Staal and Charlie Coyle, as Boudreau tries to get Staal producing again. Boudreau also continues to try to spark Zach Parise, who started to get some chances against Edmonton, narrowly missing on a couple of golden opportunities. Parise, who still seemed to be laboring a bit in the game on Sunday will again slot in next to Erik Haula and Jason Pominville. Kurtis Gabriel really turned the game around for the Wild in Edmonton by crushing Matt Benning in open ice and then squaring off with the rugged Zack Kassian. It will be interesting to see how Bruce uses him tonight, as he clearly had a positive impact (both literally and figuratively) on Sunday's game.
Carlton the Bear will likely be a bit surlier than normal, as a three-game road trip was just long enough for him to begin hibernating, though these reports are unconfirmed. With the Leafs deciding to come back home, it will be worth watching to see how he responds tonight.
Swing by for the Gamethread at 6PM Central. Below are the projected line-ups, according to dailyfaceoff.com, as well as the Tale of the Tape, thanks to @Kine. Enjoy!