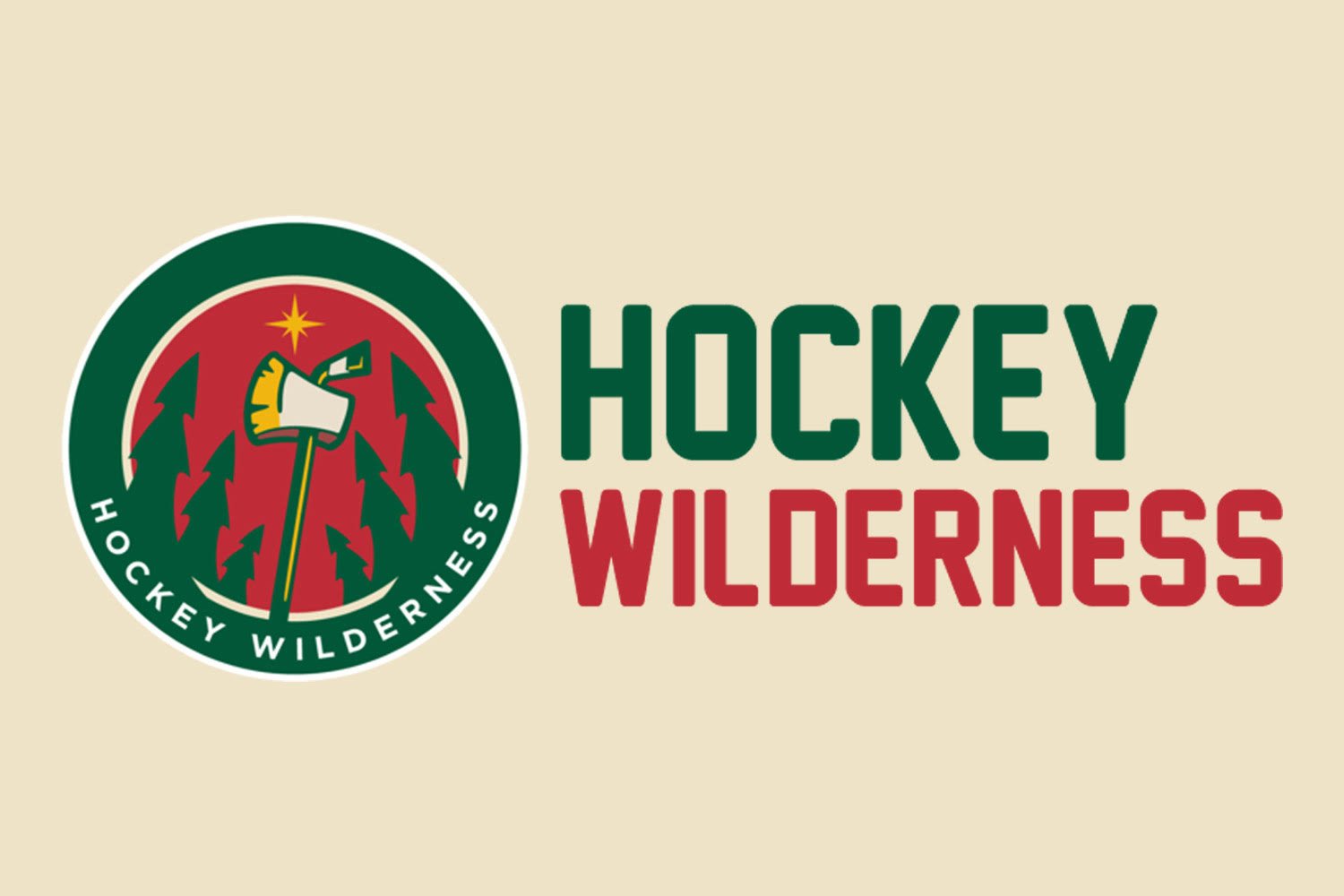 MINNESOTA WILD AT WINNIPEG JETS
7:00PM Central, MTS Centre, Winnipeg, Manitoba
TV: Fox Sports-North, Fox Sports-Wisconsin
Streaming: Fox Sports Go app
Radio: KFAN 100.3 and affiliates
It feels like old hat now.  "This opponent isn't that great."  "That opponent is having a tough season."  "Those guys are really struggling."  "These guys are stinky."  "That team is… well, that one is the absolute worst!"  Ok, I only wrote that last part about the Avalanche.  Saying these things about so many of the Wild's opponents this season has become old hat because that's simply the reality of the Western Conference right now.  There are really only five teams in the entire conference—the Wild and to a lesser extent the Blackhawks, Ducks, Sharks, and Oilers—that are meeting or exceeding expectations.  Unless Minnesota happens to be playing one of the four foes listed or an Eastern Conference opponent, the Wild will be favored to win very frequently as it moves toward the playoffs, assuming it keeps playing to its abilities. But seriously, the Winnipeg Jets are having a tough year. 
The Wild is surely excited to wrap up this long Canadian road trip, which has been drawn out a bit, with two separate two-day breaks during the course of this journey lengthening it to eight days north of the border.  Tonight's game in Winnipeg marks both the end of the four-game trip, as well as the beginning of back-to-backs with the Jets tonight and 'Hawks at home tomorrow.  With Chicago looming, Minnesota will need to have its guard up to avoid overlooking tonight's game against an underachieving, yet talented Winnipeg team, in order to take a winning record from the trip back home.  With two convincing wins over Edmonton and Vancouver and an ugly loss in Calgary, one more victory tonight against the Wild's closest neighbor will give it a resounding 3-1-0 record on the trip and some more good feelings as it comes home to begin a stretch of eight consecutive games at Xcel Energy Center. 
We really need to have a chat about Charlie Coyle, which we'll do in the Storylines section below. 
WINNIPEG JETS
Did I mention the Jets are having a tough season?  Currently fifth place in the Central, tenth place in the West, and three points behind St. Louis for the last playoff spot, things have previously been better for Coach Paul Maurice's squad.  A 5-2 loss on home ice to Colorado, the league's worst team, on Saturday dropped the Jets below .500 for the season, certainly not where it would have wanted to be at this stage. 
Boasting a number of very skilled and imposing players in Blake Wheeler, Mark Scheifele, Nicolaj Ehlers, Dustin Byfuglien, and of course rookie phenom Patrik Laine, the Jets are yet another example of a Western Conference team that should be better, but simply isn't.  Perhaps the main issue for Winnipeg has been goaltending, which has been pretty leaky throughout the season.  Out of training camp, the Jets opted to send Ondrej Pavelec down to their AHL affiliate Manitoba Moose, who share the same building as the big club, making for a pretty easy commute when he was called up last month. (By the way, in case you were wondering, I did some research, and Dave Christian is no longer with the Moose organization, as he was when the team was based at the St. Paul Civic Center.) Regardless of which goaltender plays tonight for either team, Minnesota will have the advantage in this category.
Back in October, the team chose to go with a tandem of Connor Hellebuyck and Michael Hutchinson, but neither has done anything to really solidify the position for the team this season.  Hellebuyck has seen the majority of the starts, but his 2.82 GAA and .908 save percentage simply haven't been good enough for a team that had high hopes coming into the season.  So in came Pavelec, but in seven games since his return to the NHL, he has allowed 23 goals… a savior for the season… he is not. 
The common thread for many of these struggling teams definitely seems to be goaltending and defense, doesn't it?  Well, it has especially been a story in Winnipeg, where the Jets have allowed more goals than any other team in the league this year.
If there is one reason to watch this team play and one reason for its fans to be excited about the future of the organization, it has to be Laine.  This kid is such a beast, and with a lightning-fast release and Ovechkin-like power on his shots, his goal-scoring abilities will be feared throughout the league for years to come.  His production has definitely slowed from the breakneck pace that had writers comparing his first month to that of Teemu Selanne, who famously set the rookie scoring record with 76 goals and 132 points.  Laine, is going to get nowhere near that, but even so, he already has 23 goals on the season, so he could end up with forty when it's all said and done for his first campaign as a pro.  The kid is an electric, all-world talent. 
If there's a second reason for Jets fans to be excited, it's Scheifele, who has also very much begun living up to his billing, leading the Jets in scoring at just 23 years of age.  The seventh overall pick in the 2011 draft is earning star status in Manitoba, and he is primed to completely shatter his personal best point total, registering 53 so far on the season (his previous best was 61, set last season). 
There's a ton of skill and scoring abilities in this lineup, so like I said, Minnesota will need to guard against a letdown as it could potentially be looking ahead to tomorrow's date with Chicago.
STORYLINES
Ok, we have a lot to talk about regarding Charlie Coyle.  Last game he was moved down to fourth line wing, as space was made for the debut of Alex Tuch on the top line with Zach Parise and Eric Staal.  A lot has been made of Coyle's play of late, but here's the thing… I think this guy is truly playing on one leg.  In the Vancouver game, there was a moment (I think it was in the second period, but I can't be sure, because I had quite a few adult beverages served in plastic sippy cups, as is apparently the standard at Rogers Arena), in which Coyle was behind the play and suddenly fell down.  When he got up, his leg just gave out.  He hobbled to the bench, sat down, and hunched over, clearly in a lot of pain but trying not to draw attention to himself.  The trainer walked over to him and started talking to him, but Coyle just shook his head and the trainer left him alone.  So maybe it's just the beverages talking, but I think that what I saw indicated that he's playing through a fairly serious injury that is known by the medical staff.
As for his place in the line-up, Mike Russo wrote that Coyle was centering the third line yesterday in practice with Nino Niederreiter and Jason Pominville.  It's widely believed that Coyle is better on the wing than at center, but he hasn't been that good on the wing lately either.  So, it's worth a shot to try him in the middle, because with Tuch now in the lineup, it balances things out even better to have Erik Haula centering the fourth line.  The Haula Famer certainly won't like his placement there, but man he has every reason to be extremely successful in that role.  Staal, Mikko Koivu, Coyle (assuming he's actually healthy and playing well), and Haula down the middle is a scary sight for opposing coaches.  It's crazy to consider, but if Coyle can get himself going as a pivot, the center position could actually become yet another area of great depth for Minnesota moving forward.
The NHL's second star of the week and hat-trick scorer Mikael Granlund enters the game on a twelve-game point streak, the longest such streak in the league for this entire season.  He's almost up to a point-per-game pace this year… How do you like that?  And no, I didn't throw my hat Saturday, because I was in the upper level and couldn't get it to the ice.  Also, the drunk Canucks fans behind me made fun of my hairline (it's struggling these days, I must admit), so I decided to quickly put the hat back on.   
INJURIES
Jonas Brodin: definitely hurt.  Coyle: could be pretty badly hurt, but I'm no doctor. 
For the Jets, Drew Stafford may return after a five-game hiatus to nurse a lower-body injury of some sort.  Tyler Myers is still recovering from a lower-body injury of his own, suffered way back on November 11th, and Marko Dano will be out through February with… you guessed it… a lower-body injury.
The Gamethread will be up at 6:30PM Central.  Below are the projected line-ups, thanks to dailyfaceoff.com (although I do actually think Coyle will start at third-line center tonight, so these may not be the correct forward lines for the Wild), as well as the Tale of the Tape, thanks to @keisarikine.  Thanks for reading!