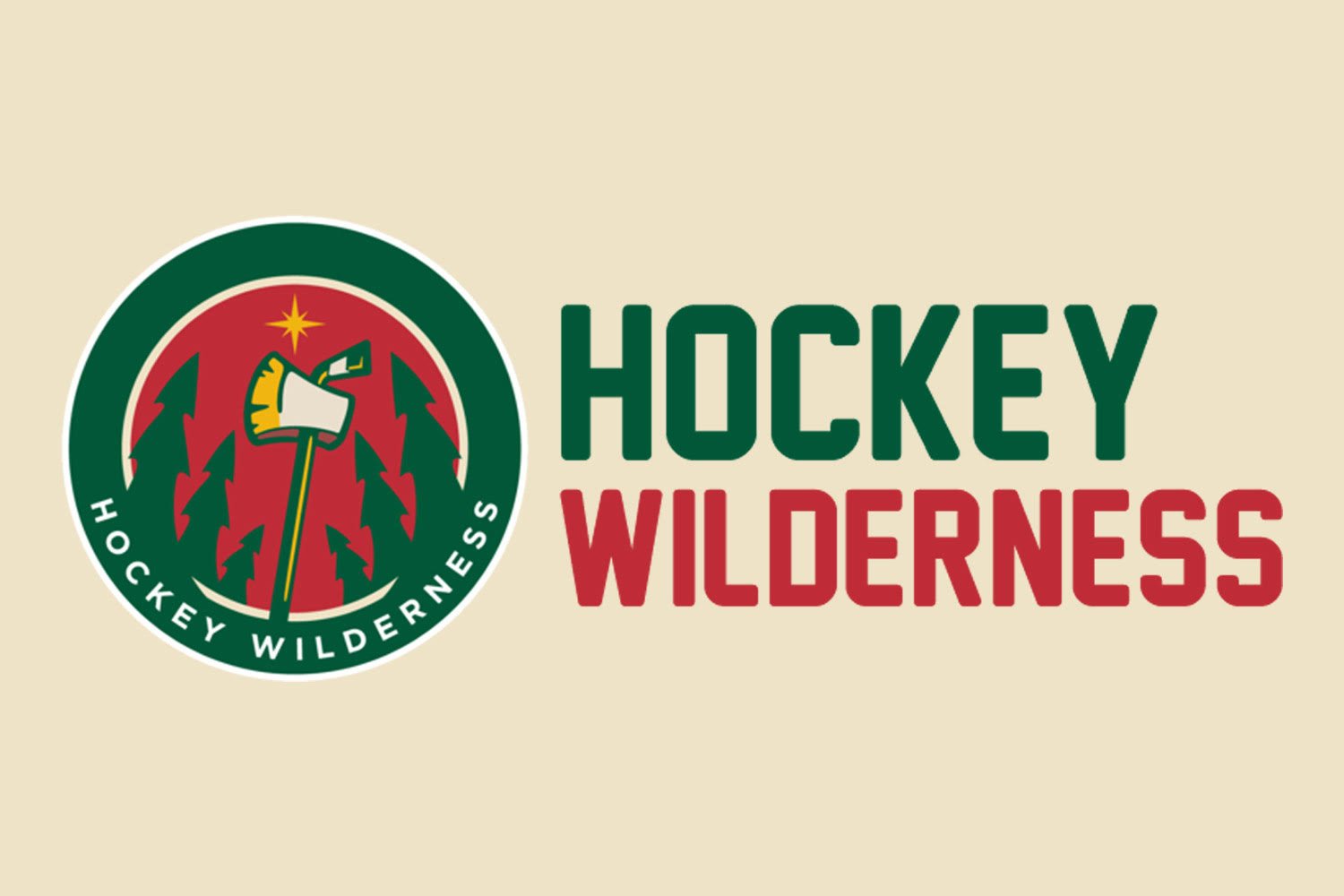 MINNESOTA WILD AT CALGARY FLAMES
9:00PM Central, Scotiabank Saddledome, Calgary, Alberta, Canada
TV: Fox Sports-North
Streaming: Fox Sports Go app
Radio: KFAN 100.3 and affiliates
I'll say it again… I love this team.  The Wild continues to roll and play excellent hockey, dominating its last two games by a combined score of 10-3.  It really could have laid eggs in both of those games and had perfectly good excuses to do so, as it headed into the All-Star break and came out of it, but once again, Bruce Boudreau's squad has focused on the game in front of them and nothing else.   The result has been resounding victories over St. Louis and Edmonton, while new heroes have continued to emerge in seemingly every game for the team that now holds the best goal differential in the entire NHL and is just one point behind Washington for first place in the league. 
Minnesota has been in this spot in years past, holding one of the best records in the NHL, but never with the domination that it has displayed through the season so far.  In the past, you would always look at the standings and see the Wild winning games and racking up points, but a negative in the differential column always made you feel like maybe the team was getting a little bit lucky.  But for Minnesota Wild Version Bruce.0, every line scores, every player contributes, and everybody wins.  There is no luck here. 
Did you happen to notice that the fourth line accounted for three of the Wild's five goals last night?  Ok, well I'll just leave that here for you to chew on. 
The Wild looks to continue dominating tonight in Calgary, as it gets right back in the saddle… at… the… Saddle… dome.  Nailed it.
CALGARY FLAMES
A team led mostly by young, rising stars, Calgary is very much building for the future while looking to compete now.  It's a team that is in that weird spot, similar to what the Wild experienced for many years, where it isn't really good enough to contend, but it also isn't bad enough to get lottery picks in the draft. 
While Minnesota will be on somewhat tired legs after playing last night in Edmonton, the Flames will be extremely well rested, as they were one of just two teams in the entire National Hockey League not in action last night as the All-Star break drew to an official close.  Calgary was hanging on to a playoff spot by the skin of Johnny Gaudreau's itty-bitty teeth, but it fell out of the picture last night when Los Angeles won to overtake the Flames in the standings for the final Wild Card spot in the West.  It's been a very wishy washy season for the "other" team from Alberta, which has had a very hard time stringing things together.  Win one, lose one, win two, lose two—that's pretty much been the pattern for the Flames all season, with the exception of a six-game win streak at the beginning of December, which coincidentally featured a 3-2 shootout victory over the Wild in St. Paul. Strangely, the Flames are 2-0-0 against Minnesota this year.
Calgary made a splash over the offseason by trading for Brian Elliott to shore up its goaltending situation, in what appeared at the time to be a brilliant move.  Sadly for the Flames (and for Elliott for that matter), the issue with the trade is that the 31-year-old netminder has had a terrible season, posting a 2.88 GAA and .892 save percentage, and he has found himself on the bench more often than he has played.  As a result, Chad Johnson has been relied upon far more often than expected this season, earning the bulk of the starts for Calgary and putting up a slightly better 2.50 GAA and .913 save percentage.  With Elliott in a contract year, he could find himself seeking employment at the end of the season, certainly not how the organization or its fans hoped the trade would turnout.
As far as its skaters are concerned, Calgary has some big names on the back end, with Mark Giordano, Dougie Hamilton, T.J. Brodie, and Dennis Wideman making up its top four, but it really lacks depth up front.  The team is unlikely to contend any time soon, unless it can find some more skill to complement the electrifying exciting first-line duo of Gaudreau and Sean Monahan, which along with Mikael Backlund on the second line, have scored the majority of Calgary's goals.  Shut those three down, and there isn't much happening in the rest of the lineup, though young Matthew Tkachuk has contributed 31 points and Hamilton has added 32 from the blueline.
STORYLINES
Remember when the two-goal lead was kind of becoming a story?  Well, that was just two games ago, believe it or not.  After falling apart in those situations repeatedly for a couple of weeks, Minnesota has figured out how to keep its foot on the gas after it goes ahead by two.  Bruce Boudreau was saying last week that as the season goes on, you hope your team learns from all of its mistakes so that when you get to the playoffs, it doesn't make any more of those mistakes.  Well, this is just another lesson learned as Minnesota continues to build toward the postseason, and continues to dominate in a beautiful array of different methods.  Coasting to victory in Edmonton last night with its backup goaltender in net definitely sets the Wild up for its best possible chance to get a win in the second of back-to-backs, as Devan Dubnyk will return to the crease tonight, and the players should still have some legs left.
Oh, and speaking of its backup goaltender, holy cats!  Kuemper had a fantastic game last night, stopping 41 of 43 shots in his best effort of the season by a landslide.  I had said in yesterday's Preview that I believed he was starting to show positive signs in his last start against Nashville, even though the team lost that game.  In these past two appearances now, he hasn't gotten rattled by allowing goals.  Instead, he's bounced back and made big, confident saves to give his team a chance to settle down in front of him, something that we had only seen from Dubnyk throughout the season. 
Kuemper's most notable sequence last night came after he launched a puck into the crowd early in the third period, earning himself a delay of game penalty.  He made some enormous saves on the ensuing kill, bailing himself and his team out of trouble.  As the penalty expired, he poked the puck out of a harm's way and onto the stick of Jason Zucker, who headmanned the puck up to Chris Stewart, coming out of the box.  With Stewart scoring a beautiful goal, Kuemper earned the second assist, so he finished with 40+ saves, 2 PIMs, and an assist on the night.  Is that the goalie version of a Gordie Howe hat trick?  Maybe we call it the Marty Brodeur hat trick?  We'll now probably have to wait a while to see if Kuemper can build on this momentum, as we settle for watching the NHL's best goaltender for the next few games.  Shucks!
Out of the doghouse and into your hearts!  Tyler Graovac had perhaps the best game of his NHL career last night, scoring two goals and having just an excellent game with a fourth line that was buzzing all night.  Michael Russo has been reporting all week that he thinks the Wild will be in the market for a fourth-line center and a backup goalie as the trade deadline approaches.  Think it's a coincidence that Kuemper and Graovac each had their best games last night?  Again, we'll see if Graovac can continue to create, as he pushes to regain the trust of Wild brass.
INJURIES
Jonas Brodin, blah blah blah.  Zach Parise took a slapshot off the hand last night and was visibly shaken for a moment, but then he sprinted up the ice and went hard into the corner in the offensive zone.  Hopefully any ill effects that he feels today do not limit his abilities, because he scored for the first time in ten games last night and has really been playing well of late, with his line of Parise, Erik Haula, and Jason Pominville beginning to heat up.  We may need Gordon Bombay to put a stick in Zach's hand and make him rotate it to prove that he's healthy enough to play tonight.  Charlie Coyle was also absent from the bench for a brief period last night, but returned and ended up logging 14:27 of ice time. 
The Flames are pretty much healthy, with the exception of Ladislav Smid, who has been out all year with a neck injury, and Garnet Hathaway, who has been out for a few games with an upper body injury. And no, I don't think Eric Staal broke Gaudreau's finger on purpose earlier this year.
The Gamethread will post at 8:30PM.  Grab a cup of coffee and swing on by!  It's going to be a late night.  Below are the projected line-ups, thanks to dailyfaceoff.com, as well as the Tale of the Tape, thanks to @keisarikine.