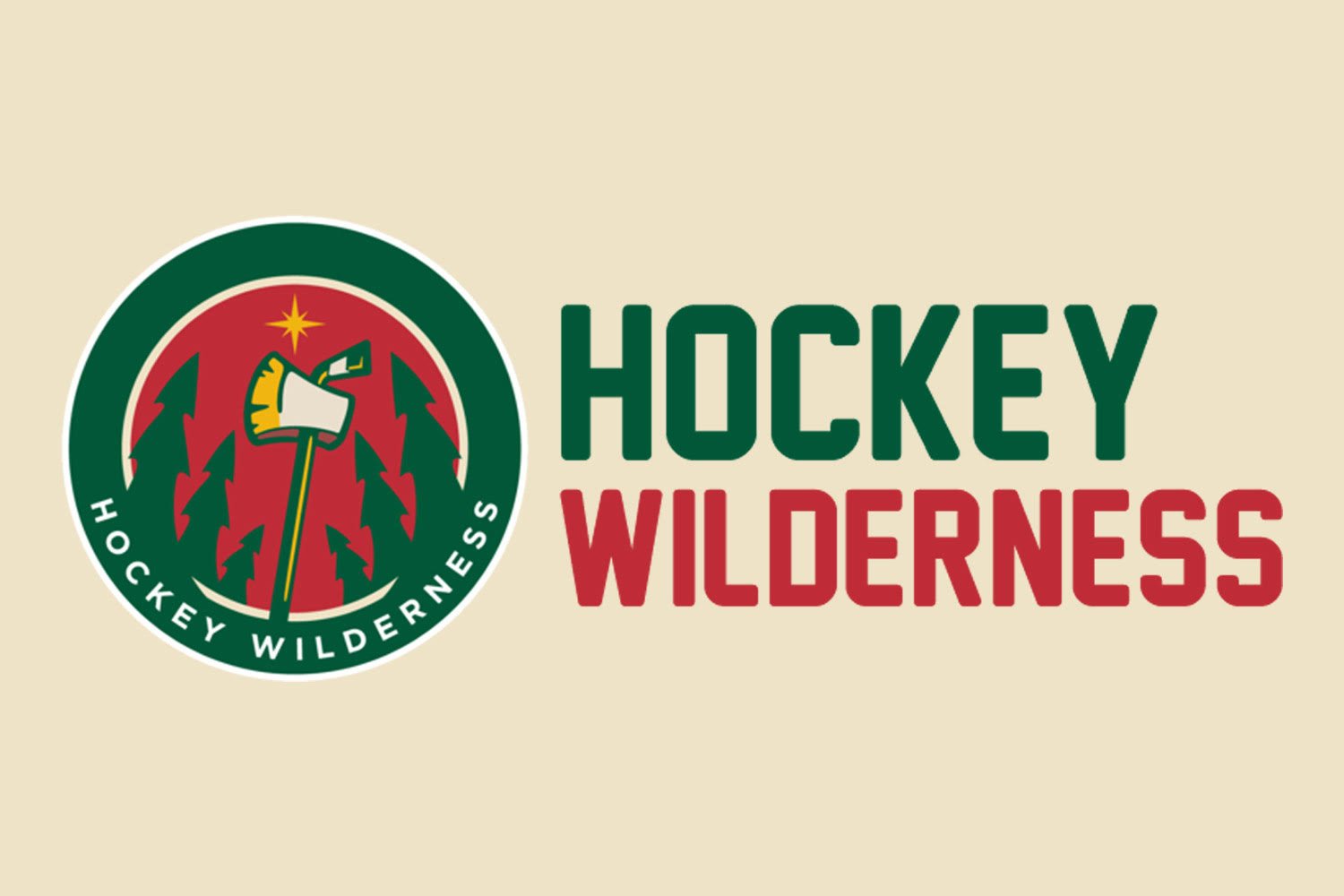 MINNESOTA WILD AT CHICAGO BLACKHAWKS
6:00PM Central, United Center, Chicago, Illinois
TV: NBCSN
Streaming: NBCSN Live app
Radio: KFAN 100.3 and affiliates
Well, that was… Interesting.  Even after the Wild flew out of the gate to an early 4-0 lead, you just knew that Minnesota didn't quite have last night's game against the offense-first Stars in the bag yet.  When Antoine Roussel (ew!) scored with 6.5 seconds left in the first period, there couldn't have been a Wild fan that said, "It's cool, we have this one wrapped up."  There was just no way that the game wouldn't get hairy.  The Stars went to the locker room with some good feelings suddenly floating around, despite an absolutely miserable start to their game that landed Antti Niemi on the bench after facing three shots and playing just four minutes.  Dallas, in very predictable fashion, stormed all the way back to tie it at 4-4 in the third, before Jason Zucker made a great all-around play to put the Wild ahead for good with 6:45 left to play.  The game probably should have ended in a Wild loss.  When a team blows a lead that big, it almost always ends up losing, as the momentum swing in the opposition's favor is typically just too huge to overcome.  But as Bruce Boudreau's Wild has shown many times now, it is capable of winning in a variety of ways, and it refuses to collapse under adversity. 
As was mentioned in yesterday's Game Preview, Boudreau very well could have gotten away with starting Devan Dubnyk for both of the weekend's back-to-back games, especially with the punchless Devils and Coyotes visiting St. Paul on Tuesday and Thursday, two great opportunities to give Darcy Kuemper some playing time.  But Boudreau followed the old "Coach's Guide to Goaltending" plan of splitting the goalies for the two games, and instead of cruising to another easy victory, Minnesota ended up in a hard-fought, emotional, track meet of a game, which is exactly what it didn't want to have happen before heading into Chicago to face the Blackhawks for the first time tonight.  The Wild will undoubtedly have tired legs this evening, and with Chicago dropping behind Minnesota in the standings after holding them off for months, Joel Quenneville's group will be very hungry.  The silver lining, of course, is that Dubnyk will be well rested and should be fired up to face the Wild's most formidable divisional foe.  That's a good thing, because after last night's unnecessarily intense game for the Wild's skaters, Dubnyk will likely need to bail them out frequently tonight.
CHICAGO BLACKHAWKS
Who's tired of these guys?  Anyone?  No?  Ok, I'll say it then… I'm super tired of the Blackhawks.  It's only going to get worse, of course, because by getting a late start to the season series, the Wild will have to play Chicago four times in the next two months now, including tonight's matchup at United Center.  Stan Bowman once again reloaded his bottom six with another cast of unknown or otherwise unwanted characters to keep his team salary cap compliant, and yet Chicago just keeps on winning.  It relies on its top six to score, which they do a lot, and its bottom six to be warm bodies, which they probably are.  As painful as it is to admit, even after years of envying and loathing them, the Blackhawks are STILL one of the league's best teams [rolls eyes], and most likely the team that stands between the Wild and a Central Division title.  With Minnesota playing some of its best hockey in franchise history over the past month and change, including a twelve-game win streak and 16-1-1 record in its past eighteen games, how is it physically possible that Chicago managed to maintain first place in the standings until last night?  Yes, the 'Hawks have played four more games than Minnesota, but it's been that way for quite a while now.  The fact of the matter is that Chicago has done well to pretty much keep up with the Wild's absolutely torrid pace, though they did drop a few winnable games at the end of December to give Minnesota the opportunity it needed to catch up.  The Wild has officially done so now, and Chicago happens to be coming off of its worst loss of the season, a 6-0 thrashing at the hands of the Washington Capitals on Thursday.  The last time Chicago lost in that fashion was on November 21st, when it fell 5-0 in Edmonton.  Its response was not overly impressive, as it lost the next game in San Jose, 2-1, before getting back on the winning side of things a couple days later.  The difference with today's situation, however, is that the 'Hawks are back on home ice, facing their best divisional opponent for the first time this season, so they will surely want to get back to their game right away and come out with their guns blazing.
Patrick Kane is unlikely to score 106 points like he did last season, but he may break ninety for the second season in a row and second time in his career (his previous career high before last year was 88 in '09-'10).  It's almost disgusting how good he is.  With the puck on his stick, Kane is able to dictate what his opponent does and at what speed the game should move.  His skill is so elite offensively, that teams have no choice but to respect Kane's abilities and react to him gaining control of the puck by pressuring with multiple defenders.  This either leads to Kane making a jaw-dropping move to burn the defense and put himself in a scoring position, or it leads to an easy back-door tap-in for one of his linemates.  Speaking of his linemates, Artemi Panarin, who went undrafted in 2010 before starting his career in the KHL, has casually registered 17 goals and 25 assists in his second NHL season, after posting 77 points in his rookie campaign.  Of course he has.  How fortunate for the Blackhawks that they were able to add yet another young, all-world scorer to their forward stable, without even using up a draft pick.  Centering the line has been Panarin's countryman, Artem Anisimov.  Kane has had remarkable chemistry with these linemates over the past two seasons, as his style of play meshes nicely with the Russian philosophy of utilizing stickhandling skills in tight quarters to maintain control of the puck and draw defenders to create space for his teammates.  Perhaps a fortuitous bounce for Minnesota is that Anisimov has been ill over the past couple of days, and his status for this evening's game was uncertain as of yesterday afternoon. Mark Lazerus of the Chicago Sun-Times reports that Anisimov will play, despite battling illness over the past couple of days.
While Kane has once again dominated, the other half of Chicago's two-headed monster, Jonathan Toews, has had a bit of an off year so far, scoring just seven goals and fourteen assists to this point.  Toews missed nine consecutive games between November 23rd and December 13th with a back injury.  That's a long time for the team's leader to be out, so the injury had to have been significant.  He has registered nine points in fifteen games since returning, which is still a relatively slow pace for a player who always puts up fifty or more points per season.  Still, Toews is the type of leader that can put the team on his back (injured or not) and will it to victory, even when the 'Hawks are not at their best.
On the back end, Duncan Keith is ranked fourth among all defensemen in the NHL with 31 points, though only two of those have been goals.  At 33 years old, Keith is still an unbelievable puck mover, and is one of the smoothest players in the league.  His partner, Niklas Hjalmarsson, is exceptional defensively, which allows Keith to assert himself on the attacking end of the ice without putting his team at risk.  Strangely, it's Hjalmarsson that leads Blackhawk defenders in goals this year, though, as he has already surpassed his career high with five tallies. 
Corey Crawford ended up getting pulled in Chicago's ugly loss Thursday after allowing five goals on thirty shots.  He appeared downright beatable in the game, as Washington made him look silly on a couple of occasions by getting him to move laterally across his goal crease and firing quick, high shots.  A proud two-time Stanley-Cup-winning goaltender, Crawford draws back in tonight and will be motivated to play a strong game.  It hasn't been his best season (Crawford missed ten games recently after an emergency appendectomy, and his 2.47 GAA is the highest it's been in six years), but he still has the ability to steal a game, should his team need him to do so.
STORYLINES
This is obviously an enormous matchup for both sides, as a regulation win for either team will give it a two-point lead in the Central Division standings.  As mentioned earlier, Minnesota made things hard on itself last night by allowing Dallas to battle back, so it will have tired legs late in the game.  In order to win tonight, Minnesota will need to get a lead early and get stellar goaltending from Dubnyk in the third period.  Assuming Chicago bounces back from its 6-0 loss on Thursday (it will), this should be a hotly contested matchup in all three zones. 
Very strangely, these two teams' mascots have been in the news lately, after Nordy Wild hosted Tommy Hawk and others during Minnesota's last home game, where the mascots gathered to celebrate Nordy's birthday.  During the intermission that night, the mascots did a skit in which Nordy mistook Tommy Hawk for a piñata and beat the bird senseless with a baseball bat, before Louie the Blue Bear and NJ Devil dragged the unconscious Tommy Hawk off of Xcel Energy Center ice.  You can watch the video below, but I must warn you, it is not for the faint of heart.
After some backlash on social media, the Wild issued a statement of apology for the "violent" skit… No, seriously, that happened.  It will definitely be worth watching to see if Tommy Hawk looks for any retribution tonight at United Center.
INJURIES
With Scott Stevens on the bench, Minnesota has changed its style a bit defensively this season, focusing more on keeping teams on the perimeter and allowing their goaltenders to see the puck and make saves, rather than trying to block every shot.  After watching player after player go down with foot and ankle injuries over the past few seasons (especially Zach Parise… My lord, get those feet out of the way, Zach!), it's refreshing that we don't have to hold our breath and hope that nobody fractures a foot every time an opposing defenseman winds up at the point.  Watching Dallas's Stephen Johns stick out his pad-less skates to block multiple Matt Dumba blasts last night was a good reminder of just how terrifying those moments can be.  The change in strategy has obviously paid off, as Minnesota has still been very good defensively and hasn't dealt with much in the way of injury this season (KNOCK ON WOOD, KNOCK ON WOOD, KNOCK ON WOOD!).  What's not factored into that strategy, however, is shots taken by the Wild's own players, as Christian Folin nailed Nino Niederreiter with a slapshot in the offensive zone last night, which sent Nino hobbling to the bench.  Nino stayed in the game, though, so it would appear that he escaped with just a bruise this time.
For Chicago, center Marcus Kruger will be out until February with a hand injury.  I guess Joel Quenneville hasn't adopted Minnesota's "get out of the way of slapshots" policy just yet.  Kruger brings a lot of value on the defensive side of the puck, so Chicago definitely misses having him in the line-up.  Anisimov is questionable due to illness, as mentioned above.
The Gamethread will post at 5:30PM Central, so swing by and bring your baseball bat, just in case things get rough with that whole mascot situation.  Below are the projected line-ups, thanks to dailyfaceoff.com, as well as the Tale of the Tape, thanks to @keisarikine.  As always, thanks so much for reading!