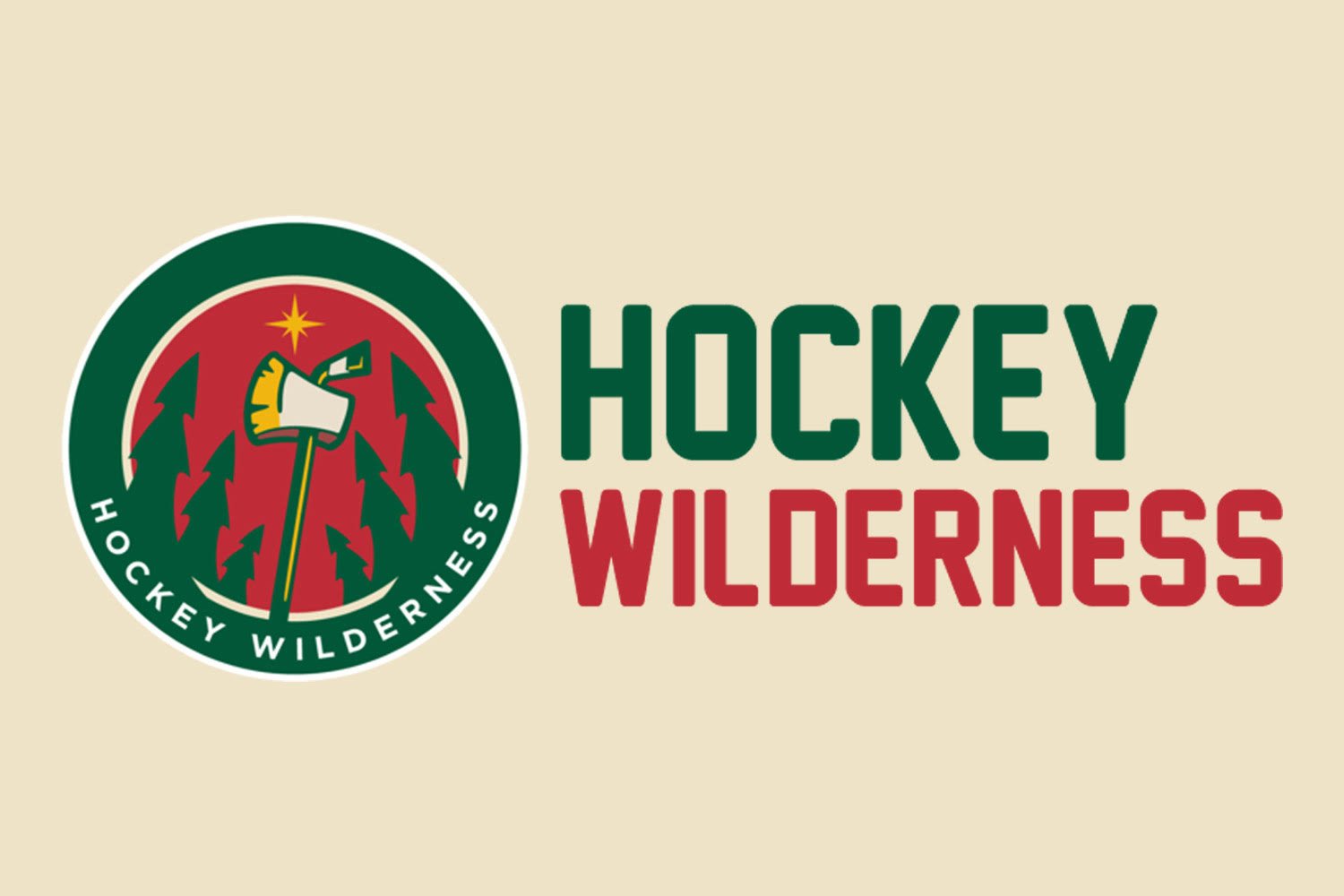 The players I have featured in this article are guys who I think, if the right deal came along, I would be okay with the Wild moving. It doesn't necessarily mean I think they're all bad or need to be traded, it's just that I think the team would survive without them. As for the guys I have highlighted as "unavailable", these are players who I think the team would be foolish to trade because they wouldn't fetch the kind of value they are worth on the trade market and are far too important to the Wild right now.
As I mentioned earlier, these are all "non-core" players. That means I haven't included the likes of Koivu, Parise, Pominville, Suter, Niederreiter, Granlund, Brodin, Dumba or any prospects outside of the NHL.
It's old news at this point that Dany Heatley is a washed-up goalscorer who, when he isn't putting the puck in the net, is essentially useless. His possession numbers have been typically bad this season and his scoring continues to decline. He continues to receive top powerplay time in what is surely an attempt to increase his trade value.
Heatley's carries a cap hit of $7.5 million and is a UFA at the end of the season. The only way a team trades for him is if they've got a lot of cap room (or possibly the Wild retain some of the hit) and they feel they need some "veteran scoring and leadership" for the playoffs. Chuck Fletcher should be offering Heatley to anyone who'll take him. Moving his cap hit on deadline day gives the Wild so much more freedom to improve other areas of the team.
He continues to be a good possession player, but his scoring has let him down this season. His scoring rate on the powerplay is particularly disappointing and makes one wonder why he gets so many minutes in 5v4 situations.
I've already spoken at length about my feelings regarding Justin Fontaine and I still feel that he doesn't bring much to the table outside of goalscoring, but likely isn't good enough to be a top-6 player next season. The Wild might be better off trading him while he is shooting a ridiculously unsustainable 17.9% and his value is as high as it is ever going to get.
The flipside to that is that if they trade him at the deadline instead of waiting until the offseason, they could be taking away a large portion of their depth scoring.
As I mentioned earlier, Fontaine doesn't bring a whole lot to the table besides goalscoring. To his credit, he has played in all kinds of situations this season and has faced harder minutes than the likes of Granlund, Heatley, Zucker and Coyle, putting up fairly mediocre possession numbers.
This has been a difficult season for Zucker as he struggles to establish himself in a competitive Wild forward group. He's scored at a good rate at 5v5 and on the PP in the short time he has been with the team. He has failed to create many assists though. Something that stands to him is his ability to generate shots and shot attempts with his speed.
His possession numbers are pretty bad in fairly soft minutes and his defensive play has been called into question a lot this season. The way I see it, if a team wanted a mid-level prospect in a trade, moving Zucker doesn't cripple the long term future.
He was never projected as a top prospect, just a 2nd/3rd line winger. He seems to have built up some kind of weird fan club because of his 2 stand-out goals last season, but so far in his NHL career, he has done little to show that he has a place in the Wild's top-6 any time in the near future.
I've written at length about Brodziak this season. I'm definitely not one of his "haters", of which he has many. He does a thankless job and his scoring, which has been great during his career, seems to have deserted him, leading to a lot of criticism from fans.
While I do like Brodziak, I feel that Erik Haula might be able to step into his role as the shutdown centre in the near future and that could make Brodziak expendable. His contract is up next year, so maybe the Wild should wait until next year's deadline before dealing him, allowing Haula to spend another year becoming a better NHL centre.
Brodziak is an important part of the Wild's penalty kill, and replacing those minutes would need to be factored into any plans to trade him.
I'm not gonna waste much time talking about Mike Rupp. He is an enforcer who clearly doesn't scare anyone as opposition players continue to take shots at Wild players whether he is on the ice or not, he can't score, he is too slow to be relied upon defensively and, worst of all, he carries a cap hit of $1.5 million.
His possession numbers are good, but in ridiculously easy minutes and a tiny sample size.
Trading Rupp removes a bad player from the roster (and stops Yeo from dressing him ahead of good players) and frees up a bunch of cap room for other moves. NHL GMs are always willing to part with assets to get veteran facepunchers, so I think Fletcher should be able to turn Rupp into a 6th or 7th round pick at the very least.
Bizarrley hailed as "a 2nd pairing defenceman" when he arrived, Ballard has had a(nother) rough season. He started off looking good on the 3rd pairing with Clayton Stoner before he got injured and since that injury he has just not been good enough. He's a negative Corsi rel against mostly 4th line competition and has spent a few games as a healthy scratch. His scoring numbers and powerplay contributions are decent, which is something that Clayton Stoner certainly can't bring to the table.
In terms of left-shooting defencemen, the Wild have Suter/Brodin/Scandella/Ballard and Stoner. They could do with some help on the right side and moving Ballard or Stoner could be the solution. Ballard has a cap hit of $1.5 million and is probably going to be easier to trade.
As I mentioned above, the Wild have a logjam of left shooting defencemen, and need to move Stoner or Ballard to bring back a right-shooting guy who is better than Nate Prosser.
Stoner had a great start to the year, but is declining fast (read more about that here). He's playing soft minutes and getting dominated. Besides his ability to fight sometimes, it's hard to see what he offers the team right now. He's not even contributing much on the PK (though his numbers when he does are good).
Nate Prosser has been the definition of an AHL player clinging to an NHL roster spot so far in his Wild career, but he has looked a bit better this season. It's hard to know if it will continue, but so far, so good. He's played slightly tougher minutes than Ballard and Stoner and has produced better results. Also, he is right-shooting, which the Wild lack a lot of at the blueline.
I wouldn't actively look to trade Prosser, but he is a pending UFA and if there was a chance to bring back a better defenceman, or to package him in a move for a goalie, then I would certainly be doing it if I was Chuck Fletcher. Prosser is easily replaceable and his career suggests that this recent good form could just be a blip on the radar.
There isn't a whole lot more to say about Backstrom. He's old, he has been bad for two years, his contract is too long and he can't stay healthy. The Wild should be looking to move him in a package deal for another goalie (relying on his reputation to create value), or, if they acquire a goalie in a separate deal, move him for peanuts purely to dump the contract. If they can't move him, then a buyout in the offseason might be a smart move.
It's hard to know if there's a market for him, but NHL GMs seem to like giving up assets for "experience", and a lot of teams need a goalie.
Matt Cooke's inclusion here might seem a bit strange, but I feel like, as a veteran with a big name, he could be highly sought after, especially thanks to his recent goal-scoring exploits. Frankly, I don't think the Wild should trade him unless a ridiculous deal is on the table.
An important part of next year's Wild team needs to be a legitimate shutdown/tough minutes line and Cooke is the guy who needs to be the cornerstone of it (with Brodziak/Haula at centre and hopefully Bulmer on the right wing).
This season, he has played the same tough minutes role as Brodziak as well as killing penalties. His goalscoring is truly remarkable. He is 6th on the team in goals and yet is only shooting 0.1% over his Career Sh%.
Not being a part of the "top prospects group" it's easy to envision Haula being a possible asset to be traded. I don't think they should even consider any deal that involves him.
He has a had a great rookie season, playing fairly soft minutes but putting up great puck possession numbers and some decent scoring relative to his ice time. It's worth noting that he has often has to drag around mediocre 4th liners as wingers.
I kind of see Haula developing into a Marcus Kruger-type player; a defensive bottom-6 centre who plays tough minutes but can score too and isn't what you would call "gritty". My hope for him is that he graduates to taking over the 3rd line centre positon from Kyle Brodziak.
One thing he needs to improve is his face-off ability. So far he is 40.4% at the dot, 5th among the Wild's 5 regular centres.
This shouldn't even need to be said, but Jared Spurgeon should not be even considered in a trade. It's not often you find, what I believe to be, a top pairing defenceman as an unsigned 6th round pick. He is so underrated that the chances of re-couping his true value in a trade are non-existent.
Spurgeon has been the Wild's most impressive defenceman this season in my opinion. He plays the same tough minutes as Suter and Brodin but, where they have negative puck possession numbers, he has some of the best on the team. He is 3rd on the team in TOI/G, contributing on the PP and PK.
The only knock against him is his lack of goalscoring, but I think, with the huge amount of pucks he puts on net, it's only a matter of time before he gets a run of goalscoring luck.
The ice has consistently been tilted in the Wild's favour with Spurgeon on the ice this year. He looks cool and calm with the puck on his stick, his zone entries have been a thing of beauty and he has been solid as a rock defensively while playing with more physicality than ever.
Similarly to Spurgeon, Scandella has been having a simply outstanding season. He's putting up great puck possession numbers while getting a low percentage of offensive zone starts and facing reasonably tough competition. Not to mention, he is leading all Wild defencemen in P/60 at 5v5 and playing an important role on the PK.
He's on a good contract for the Wild and would more than likely not bring back the kind of return he warrants on the trade market.
Considering this is really his first full season in the NHL and he is still very young, Scandella's upside could be very high. The Wild need top-4 defenceman and Scandella is a legitimate one. There is no reason to even consider trading him. Also worth noting, he has great chemistry with Spurgeon so that partnership should not be broken up.
--------------------------------------------------------------------------------------------------------------------------------------------------------------------------------------------------------

What are your thoughts, Wilderness?

Follow me on Twitter for more Wild opinions and analysis