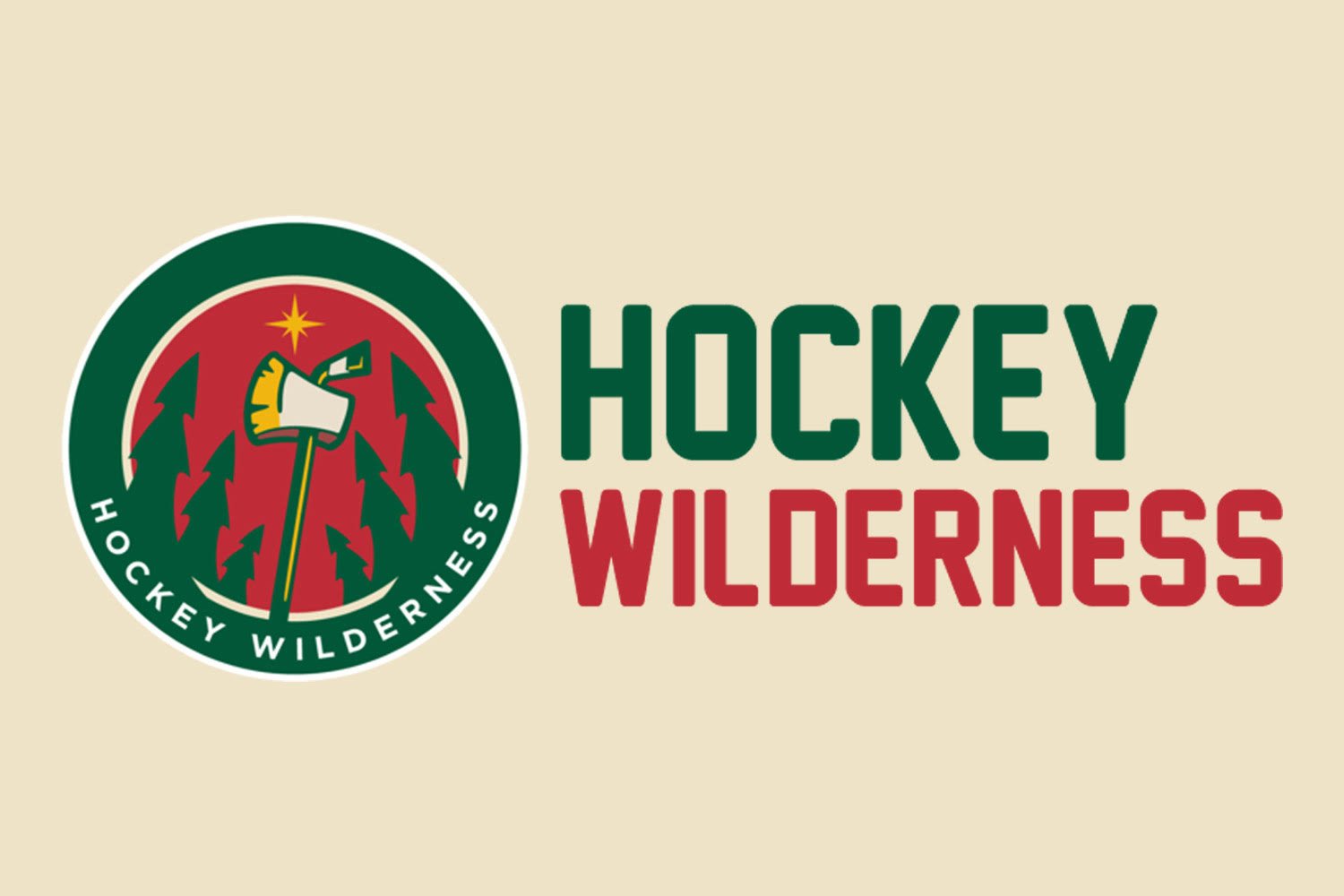 Sometimes all you need is a quick burst of offensive power to snatch a game from your opponent's hands.
It took just 11 seconds for the Minnesota Wild to turn Monday's game against the San Jose Sharks around in the first period. Despite going down early due to Brent Burns seeking revenge, the connection between two new linemates was unstoppable.
After a scramble at center ice led to a 2-on-1 rush for Victor Rask to assist on Mats Zuccarello's second goal in his fourth game this season, the goalscorer turned into the assist-er(?).
After receiving a clean cross-ice pass from Carson Soucy, Zuccarello sees a wide open Kirill Kaprizov jolting right by the open goalmouth behind Martin Jones, and is able to dish it out for the rookie to tap it in for the lead.
This jolt of energy put the Wild up by a goal and the Sharks were just never able to catch up. All key Minnesota forwards were rolling over the defense with no fight at all. Mats Zuccarello earned three points, Victor Rask and Ryan Hartman was able to get two helpers each, all while Marcus and Kirill Kaprizov was able to finish the game with a goal and an assist. Just complete production from the Wild's set of top forwards.
Goaltender Kaapo Kahkonen saved _ of _ shots, while the Wild's offense forced San Jose to pull Martin Jones for former Minnesota starter Devan Dubnyk. Both Sharks goaltenders were absolutely terrible, so that's great for our favorite team.
Even Ian Cole decided to get in on the fun in the second period.
The mid-season Wild acquisition doesn't enter the offensive zone with intention to score, but I guess when he does, he really sees a clear opportunity to do so. With Hartman turning into a prime playmaker and his no-look pass over to Cole, the defenseman had the easy task to take the puck and put it behind the struggling Sharks netminder.
Throughout the majority of the game, Minnesota were in control of the shot attempt battle, but because of some loose defensive structure while up by at least three goals, the Sharks got some leverage back in the third period. At 5-on-5, the Wild had 50.57 percent of the shot attempt share, but only 39.33 percent of the expected goals share. It wasn't the best overall defensive performance, but they got the job done with their forwards.
Like Foligno kicking ass.
For those who love a good physical bout, Marcus Foligno pulled out his sportsmanship card and showed it to the world after this fight with Sharks defenseman Nikolai Knyzhov.
Looking at a visor full of blood for the dude in the teal, Foligno called the referees over to break up the fight before it got any worse. Even if the Sharks believed that this would help them gain some momentum, it certainly hurts with how they opened the game.
Foligno went on to complete another Gordie Howe hat trick, after assisting on Ian Cole's second period tally and eventually scoring a beautiful knucklepuck goal to put the Wild up by three in the same frame.
Just seconds after the first puck drop in this one, Brent Burns does what he always does when facing Minnesota.
Burning through Brodin as if he wasn't even in there, then suddenly turning and twisting to go backhand over Kahkonen, to open the scoring. Just another goal for the former Wild defenseman that makes you think he's still an elite player. A glimmer of the past is brought out of him while playing against this damn team.
Luckily, Brodin was able to balance it all out after scoring the Wild's fifth goal.
What ended up being the final Minnesota goal that wasn't an empty-netter, Brodin displayed some of that complete skating ability while making his way up the ice, to let out a shot that can only be described as "sick".
With that win in the bank the Wild have now won their last three and sit firmly established in a playoff position by point percentage, on top of the St. Louis Blues and in third place.
Next up is the Colorado Avalanche on Wednesday night at 8:00 p.m. CT.
Burning Questions
Can Talbot come back without showing signs of rust?
Luckily it was Kahkonen in between the pipes for this one. While I'm not sure when to expect Talbot back, he did finally show up on the roster as the Finn's backup. It wouldn't shock me to see him start against the Avalanche in a couple days.
Has Evason figured out the powerplay?
Nothing has drastically changed from the look of it, but the Wild were able to score a powerplay goal with just four seconds remaining on a four-minute double minor. Using 3 minutes and 56 seconds as warm-up for an eventual Jonas Brodin goal is something.
Evason did fix the top-six though and the Kaprizov/Zuccarello connection is extremely something.
On special teams who wins, immovable object or.... another immovable object?
Hey! The Wild broke through! While Minnesota kept the Sharks to three scoreless powerplays, the Wild were able to break through with a goal of their own.