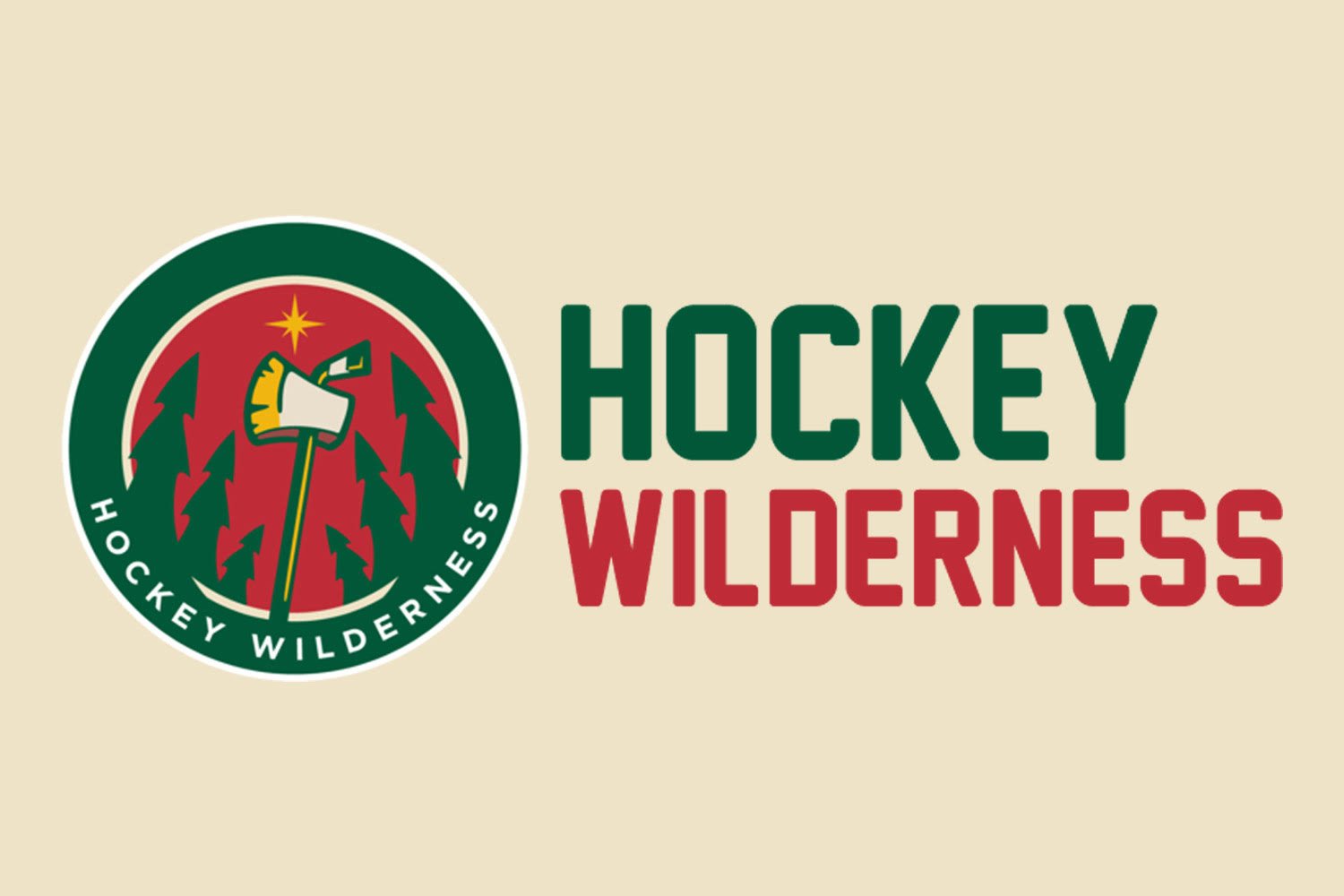 Looking to end a successful (and long) road trip, the Minnesota Wild looked to continue their offensive onslaught against the Colorado Avalanche, facing their high-flying division rival for the first time since their season was put on hold in early February.
And boy, did they put on an offensive show.
The Wild poured it on against the Avalanche with milestone goals, pretty goals, and a shorthanded goal - not to mention a skating clinic from their rookie phenom - as Minnesota won their fourth-straight road game, handing Colorado a 6-2 drubbing at Bell Arena in Denver.
Mats Zuccarello continued his strong return from injury, getting the scoring started at the 9:44 mark of the first on a sharp-angle finish of a tic-tac-toe passing play. Lizard's linemates Victor Rask and Kirill Kaprizov set up Zuccarello as he continued his three-game goal-scoring streak and notched his 400th career point.
The Wild took a little longer to get things going in the second as the Avalanche came out flying, catching a tired Wild team flat-footed after a back-and-forth, up-and-down the ice first period. JT Compher tied the game for the Avs just over the seven minute mark of the second with a wrister that beat Kaapo Kahkonen, who had been equal to everything the Avs threw at him up until that point.
But while the Wild would have to wait 12 whole minutes for their first shot of the second period, their second shot of the frame with 7:29 remaining did the trick. After a strong shift by Jonas Brodin who pinched down and deftly avoided a Nazem Kadri check behind the Avs goal, Matt Dumba released a bomb from the point, and Zach Parise tipped it past Philip Grubauer for his first goal in 11 games, and his 800th point of his long NHL career.
Minutes later, with both teams a man short, Kaprizov took an opportunity to hold a free skating clinic. For just about the entirety of a minute-long shift, Kap showed what his agile feet and edgework can do, literally skating rings around the Avalanche defenders. The Wild were unable to capitalize on the opportunities generated by their phenominal rookie and Calder candidate, but the skill show completely took the wind out of the Avalanche's sails and ended the momentum they had been building throughout the second period.
But while the Wild couldn't find the net at 4-on-4, with the Avalanche back at full strength less than a minute after Kaprizov's demonstration, Ryan Hartman found Marcus Foligno wide open at the top of the slot, as Moose went down to one knee to snipe Grubauer, putting the Wild back up by two and earning Foligno's first shorthanded goal with the Wild.
The third period was a similar story to the second, with the Avalanche coming out to dominate the early action. Kadri even got the Avalanche back within one on a one-timer from Mikko Rantanen. But just when you felt like the Wild would let their lead slip and Colorado might be putting together the comeback, once again, Kaprizov made his presence known. Finishing off a strong shift holding the zone for teammates line changes, Kap found Hartman with a no-look, spin-o-rama pass, which Hartman corralled with his feet and then stick to flip past Grubauer to put the Wild up 4-2.
Just over a minute later, the Wild put things completely out of reach on Nico Sturm's first career regular-season goal, beating Grubauer on the breakaway with a silky deke, sliding the puck through the five-hole for a 5-2 lead.
But Sturm wasn't done, firing a long-range shot at a then empty Avalanche net with 2:27 remaining, sealing the Wild's 6-2 victory.
In the Wild's defensive zone, head coach Dean Evason's decision to roll with Kahkonen over a now-healthy and ready-to-return Cam Talbot paid dividends as the netminder had another strong game, stopping 30 of 32 shots and making some incredible saves, especially in the first period.
Talbot's presence will certainly be welcomed back on the ice, especially during the Wild's upcoming back-to-back games against the Los Angeles Kings. But since the Wild returned from their COVID pause, Kahkonen has made an absolute statement that he's here to stay, and will likely be going nowhere even if/when Alex Stalock returns from injury.
The big road win means more than just building confidence against a team that was slated to win the West by most preseason prognosticators. The two points means the Wild now sit ahead of the Avalanche in the standings on points alone. Should the season come down to points percentage if COVID cancellations mean teams end with differing numbers of games played, the Wild are good in that situation as well, currently sitting in second place in the West with 20 points in 16 games played.
The Wild's next chance to keep continue their offensive outburst comes on Friday, where they will finally return home for the first time since January 31st, as they take on the Kings at the Xcel Energy Center. Puck drops at 7 p.m.
Burning Answers
Can Kirill Kaprizov continue adding to his Calder resume?
Dolla Bill Kirill keeps on stacking up the points, with the primary assist on the Wild's first goal, a sharp angle top-shelf snipe from Zuccarello, and his beautiful spin assist on Ryan Hartman's goal.
But more than the stat sheet will show, Kaprizov was doing his normal Kaprizov thing all night, generating offense, drawing penalties, and generally showing his elite level skill. The Calder is a given if he can keep up this level of play.
And of course... dude can skate. Even opposing commentators are blown away.
Can Rask add to his... um... trade value?
Rask had a much more quiet night compared to his linemates Kaprizov and Zuccarello, who each had two points to Rask's one. And while he had a good chance in the first period, Rask was pretty much absent throughout the rest of the game, finishing with one shot, one assist and one hit in just over 12 minutes of ice time.
So no, this isn't a game tape that Bill Guerin is going to send to fellow GMs throughout the NHL in order to potentially entice them into making a deal.
How will Talbot look if he finally makes his return? How about that Kahkonen?
With Talbot on the bench in a backup capacity for the second game in a row, Kahkonen put yet another stamp on his bid to own the Wild crease for the time being. He stopped 30 of 32 shots (especially with the Wild playing prevent defense for good chunks of the second and third period), made some big saves when needed, and though he did let in two goals, both Colorado scores were going to be tough asks for even the best NHL goalies.
Talbot will absolutely be called upon - and needed - as the season progresses. But the Wild have learned on this road trip that, should they need to rely on Kahks for long stretches of time, that their young netminder should be up to the task.