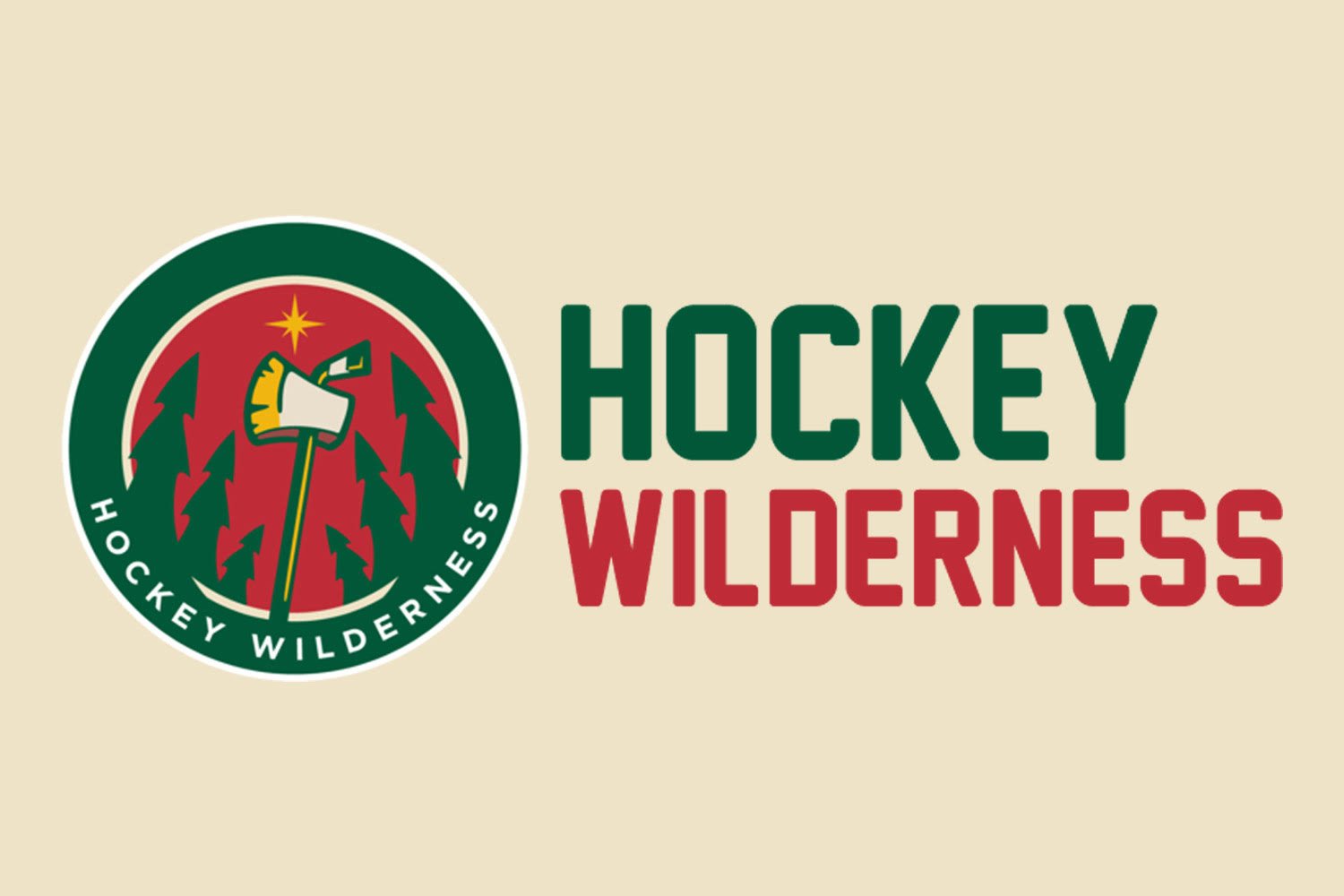 As soon as you step outside, the air was different. A sense of hope with a sliver of optimism as every fan can imagine a final record after the 56 regular season games are completed. For the Minnesota Wild, this was the first of many games without much expectations. Nothing really on the line, just some individual performances to hope for and overall growth to achieve.
Unless the Wild win an overtime thriller and everything is amazing and I never want this feeling to go away. Kirill Kaprizov, the Russian Savior, has come down from the fifth round to bless us with his magical touch. With two primary assists and one breakaway goal in overtime to finish the game, the hype is real and worthy.
Trying to stay positive throughout this whole mess is already hard, but when you experience some weird Twilight Zone hockey game where the Wild looked dangerous offensively and vulnerable on defense, I don't even know what's real anymore.
Despite finishing the game beaten in the shot total—the Kings had 34 shots on goal to the Wild's 27—this team was able to appear more dangerous at times and certainly were gifted some clear-cut chances to burst open the seams of momentum. A total of 10 power play opportunities between the two teams that often overlapped each other into awkward 4-on-4 situations, only the Kings were able to take advantage of the man advantage and notch a PP tally.
Even if the game opened with eight minutes of dull, unentertaining play between two sluggish teams that resulted in just three shots on goal between the two, it eventually broke free and none other than Jonas Brodin was able to score the opening goal of the 2020-21 Minnesota season.
After opening the seal, the Kings came back with three terribly ugly goals of their own. Honestly, these were down right atrocious attempts at batting a puck around that eventually found themselves bouncing past the goal line. Off a couple of Wild skates, the shaft of a Kings forward's stick, it was more a game of Plinko around Cam Talbot than it was some display of athletic skill.
Luckily for us, the Wild didn't let the Kings walk to an unearned victory with nothing worthy of an after hours highlight pack. But instead, Kaprizov showed up again and was able to keep the scoring chances coming for his team early in the third period.
With 21:52 time-on-ice—good enough to lead his forward teammates—Kaprizov was able to finish the game with a total of two shots on goal, in addition to his three points. After the high of an overtime win to open the season has died down, it's hard to believe that the hype might have even underplayed what kind of addition he can be to this lineup.
He's just so pleasant to have here.
I'm trying to not make this all about Kaprizov but it's hard.
Throughout the game, we saw less and less of Nick Bjugstad on that top line with the aforementioned rookie and Zach Parise, eventually making way to Victor Rask in the hectic third period that really decided the game for the Wild. A shift was suddenly found in the style of play and Minnesota was able to take control. It's not entirely because of the center swap, but Rask honestly looked decent as the complementary player to the two offensive wingers.
Adding to the offensive fire, the line between Joel Eriksson Ek, Jordan Greenway and Marcus Foligno worked exactly according to plan. They were able to forecheck behind the Kings, keeping the puck moving easily and creating some more opportunities with some of that fast-thinking play.
The Wild are certainly not going to rival the elite teams for the top spot in their division, but they are going to give us some entertaining hockey to watch for the next 55 games beyond this. Moving on from the stale stylings and into the new world of a Minnesotan fire-led team that will never let the opponent have one second of easy breathing on the puck.
If we can take any overarching narrative from tonight, it's that the Wild will at least make it fun this time.
Burning Answers
1. Can Fiala continue his performance?
Finishing the game with a team-leading six shots on goal and looking like his usual slippery self on the ice, Fiala more than inspired all of us to imagine another productive season coming. He was able to draw some penalties in key moments and set-up scoring chances that unfortunately didn't lead to any points.
From what we saw in this one game without any warm-up exhibition preceding it, there is no reason not to think that Fiala can keep on doing this and the points will come later.
2. How will Kaprizov handle his debut?
Kaprizov was worth every minute we waited for his arrival. Coming out with a bang; the Russian rookie took less than four minutes to notch his first NHL point, assisting on Jonas Brodin's opening goal. He just appeared everywhere on the ice and was able to keep his creativity throughout the entire match.
Finishing the game with two primary assists on two important Wild goals is no doubt handling his debut quite well.
The fact that this was a question going into the game is kind of laughable now. Yeah, he did alright.
3. Oh God, how will the goaltending be?
With the weird goals that the Kings were able to put behind Talbot, it's hard to really judge his Wild debut objectively. The newcomer was able to make 31 saves, even after being bombarded with stressful shorthanded opportunities.
Talbot did what he needed to do and there were no moments where you scrunched your face in disgust to a bad goal, or were stunned by an amazing over-reaching save. He was there, and the Wild won. Hell yes.
The Wild are back in action on Saturday against the Los Angeles Kings (again) at the Staples Center (again), starting at 8:00 pm CT.