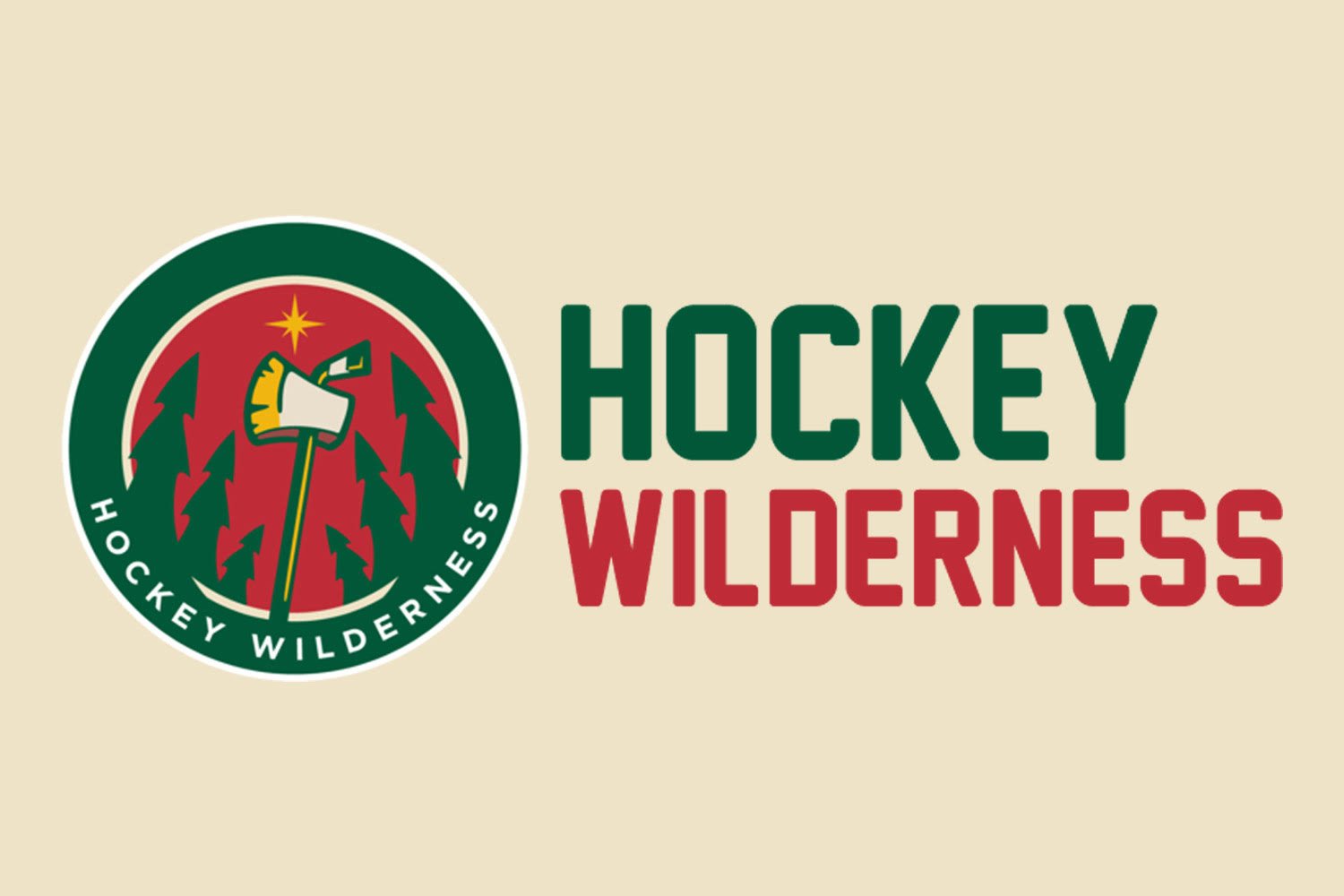 It was almost a repeating story. The Minnesota Wild were up quick with an early goal, deflated to a 3-1 deficit, to only come back and tie the game before the end of regulation. We all witnessed it through this early season already and felt the usual rollercoaster of such a game against the San Jose Sharks on Sunday night.
But in the end, it was completely undone by Brent Burns, single-handedly, in some sort of revenge plot that he has been set on course for ever since leaving Minnesota, scoring a goal that should be considered an early-season Goal of the Year candidate.
With just 109 seconds left in the game, tied at three goals each, Burns took the puck off a scramble in the Wild's zone, skipped past a couple of defenders like they were flowers in a lush field, all the while moving the puck between the green legs and lifting it over Kaapo Kahkonen's shoulder to hand his team a lead that carried the rest of the way until the empty-netter.
Minnesota put up a fight though and were able to open the game with some performance that instilled some sense of hope going their direction.
With all the skill in the world keep the wind at his back, Kaprizov was able to pull the puck out of the mess that was the neutral zone faceoff, to then spring free down the sideboards. Parting through the two Sharks defenders like he didn't even know they were there, creating so much open ice in front of him and a 2-on-1 rush with Parise, who then buries the spectacular backhand pass behind Martin Jones.
Every single game, I expect to be dealt with some dud of a game from Kaprizov, just some unnoticeable match where he glides around the ice without a care in the world, but the moment he steps on to the ice, your attention is magnetic. Even if this was his only point on the game and he finished the match with a couple of shots through his 19:36 TOI, he was a constant threat to create something. And the Wild needed that bad.
Going down by three goals to one because of some unideal defense or pure luck from weird angles, Minnesota were in desperate need of some juice. They even almost had the chance to tie it at two goals, but an unfortunate callback to disallow the goal because of goaltender interference, leaded directly to the Sharks scoring their third. It almost felt like an entire shift in the game. So close to keeping it close, to letting it slip into a two-goal deficit.
Luckily for us, the Wild are clearly used to playing from behind and it all led up to this magical Kevin Fiala tally.
Evening the game with a blast from the point just feels like such a Minnesota Wild goal. That might not make any sense, but it's just a feeling so don't complain.
Fiala was able to overcome his shooting woes with an empty-net goal in the previous game against San Jose, but this for sure made him feel alive and in a scoring mood. Some wimpy goal without a goalie? Pathetic. But beating Jones clean from a distance and almost forcing overtime? Spectacular.
It would be hard to mention this game without someone else breaking that mold that the team has set for them. Nick Bjugstad, heralded as the Boy From Blaine, Minn. ever since he was acquired before the season, has finally got his first goal for Minnesota and it set the foundation for an almost comeback.
All in all, this was another showing of a Wild team that can lose control easily in a game—they were heavily outshot by 20-10 at one point—but can eventually crawl back. It's concerning that the majority of their points have had to be earned by the skin of their teeth, but it's early and we'll see what they truly are eventually.
Let's just live in the moment and still enjoy the fact that Minnesota are 4-2-0 to start the season and have some very good players.
Burning Answers
Kakko Kahkonen was handed the reins after coming in perfect relief for Cam Talbot last game, and did not entirely disappoint. There were some rough patches, but overall there were more flashes of brilliance while facing some skilled Sharks shooters, than weird and awkward bounces.
Keeping his head above water, he allowed four goals on a total of 35 shots. Not the best line, but considering what we have seen just a couple of days ago, he's capable of some sustainability.
2. Will Kaprizov hit the scoring sheet?
He didn't get his second career goal, but he did add another assist to his name, and what a beautiful one it was.
Even if Kaprizov isn't able to secure a point for his efforts during a game, he seemingly creates so much off of his stick that will surely end up earning himself some crucial points later down the road. He is just so good at hockey.
3. Can the Wild hold San Jose to one goal or less?
Unfortunately, no, they can not. While I would like to live in a dream world where the Wild aren't privy to some occasional mishandlings of the puck that lead to allowing goals, I'm currently living in some form of the real world.
While the Sharks don't boast the most offensively-talented lineup, they were still able to take advantage of some misreads that the Wild had in their own zone and some shooting skill as well. Minnesota can't be a defensive sponge for every game, so the occasional mediocre game is expected.
The Wild are sticking around at home to play the Los Angeles Kings, again, on Tuesday. Puck drop is at 7:00 p.m.