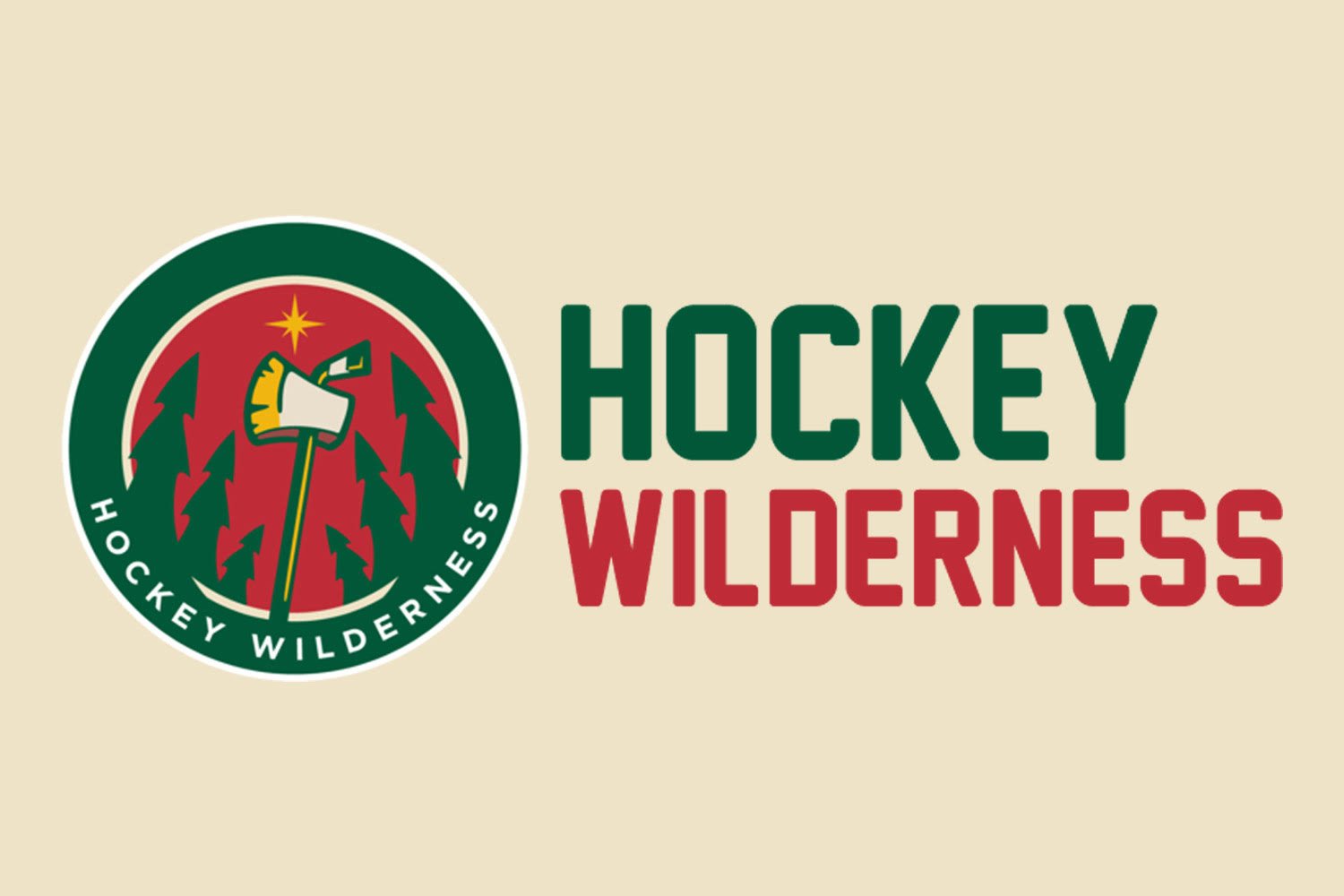 You've all seen this one before. In any nature documentary worth the film it's printed on, two forces collide: one, a majestic apex predator in search of one or two more good years; from across the field, a plucky and burgeoning young challenger here to earn its place at the top.

Tonight, the former was represented by the San Jose Sharks, and the latter by the Minnesota Wild. Burns, Karlsson, Couture, Jones, and especially Marleau (soon to tie and surpass Gordie Howe in NHL games played) came in all over the age of 30 and found themselves out-done by the spring chickens in Minnesota. Scoring goals for the Wild? None other than *checks notes* young bucks Nick Bonino, Mats Zuccarello, and Zach Parise...?

San Jose got off to a quick start, scoring three-and-a-half minutes into the game. Tomas Hertl, ever dangerous, gave the Sharks hope off of a solo effort that started in his own zone. For a team floundering near the bottom of the Honda West Division , hope can become a weapon.

That's what made Nick Bonino's quick response so critical less than halfway through the 1st period. When you play the best players in the world, you want to play them hard so that they don't get the sense that it's "their night." For teams whose season is over, the same is true in another way.

This goal was finished nicely by Bonino in some prime real estate, lurking in the high slot on the forecheck in a way reminiscent of Mikko Koivu late in his career. It was truly a team effort from the fourth line, with a solid forecheck by Sturm and Parise forcing the Sharks into a mistake on their breakout - note the failed handoff as two white jerseys collide while pressured by Sturm.

Early in the second period, Mats Zuccarello took the Wild's first lead of the game to put his team into the drivers seat. On a broken faceoff play, the puck scooted to him on the right side of the play, which is a great place for any lefty to rip a one-timer. That's three goals for the Lizard in the past two games, and you could say

(please click this link, you will not regret it).

And just as you can get a team like the Sharks to doubt itself with a show of resistance, you can put them away with a bit more. One minute after Zuccarello's gill-punching go-ahead tally, Zack Parise delivered the finishing harpoon with the eventual game-winner.

The Golden Son of Minnesota hasn't looked the fleetest of foot this season, but on this goal he looks downright nimble. Transitioning into the zone and setting up the cycle on the right point, he creeps behind the net and gets lost out front while San Jose gets nervous about Dumba's setup dish from Bonino. Dumba no-looks it to an open Parise who nearly does a split to finish the feed, which would've handcuffed a lesser man. The way Parise stalked and glided through the zone looked predatory, actually in an oddly shark-like manner. Small world.

The victory brought Minnesota to an even .500 on the season vs. San Jose, though the Sharks aren't a group that they should be seeking an even split against if the Wild have aspirations of a playoff run. In the remaining two games vs. Team Teal, Minnesota should seek to do more of the plan in this one. For the first time in quite a while, the Wild were able to pull out a win while actually performing quite well at underlying metrics. Per MoneyPuck.com, Minnesota garnered more quality than San Jose at 5-on-5 and when counting all situations.

They performed exceptionally in these metrics until San Jose began to catch up in these metrics in the final ten minutes. This is probably due to score effects and strategy - the Wild fell victim to a team with nothing to lose pressing in order to score a goal. It's a theme that I've noticed this year: when the opposing team's forecheck aggressively pressure the Wild with two forwards, or when teams attempt to aggressively counter-attack Minnesota's possession play, they typically find success and the Guys in Green often look flustered. I expect to see some of this from San Jose in the way they adjust for Saturday night's game.

Burning Questions

Can the power play stay hot?

By the typical Key Performance Indicator for a power play (goals), Minnesota certainly cooled off tonight relative to recent performance. They had three power plays and scored on none of those chances. We even gave up a late short-handed goal with six minutes remaining in the third, which cut a two-goal lead to one. The results tonight were unimpressive. The night looked poor from an analytical perspective as well, registering only 5 shots on goal and about .25 xG in six minutes on the PP, which implies about an 8.3% scoring rate.

Will Fiala's streak continue?

Fiala's line did not play well tonight at 5-on-5, logging a 31 xGF%. They registered the least 5-on-5 ice time of the four forward lines, and started their shifts almost exclusively in the neutral zone on the fly or at the offsides dots. No excuses on the night for a line that did not play particularly well.

At times, this line appears to be fighting the puck, which makes little sense given that it's staffed by three of the Wild's best skaters and smoothest puck-handlers. My guess is that this is a chemistry problem, and that it's unlikely to be fixed anytime soon. Fiala, Hartman, and Johansson always look really good together because of their skating and silky mitts, but in fact their skills don't complement each other - they're all similar players, elite in transition but ineffective in other areas of the game. This means that they have trouble acquiring the puck (defense), then move it across the blue lines really well (looks cool, good transition game), then finally get "handcuffed" in the offensive zone because they're less suited to possession offense. They aren't really handcuffed or snakebitten, so much as out of options, likely due to poor positioning.

If they were placed with players who can play on the boards, get them the puck, or get on the end of their passes and rebounds, these players' numbers would likely increase as well as the players that they join because the best lines in hockey are well-rounded, not specialized.

How will Nico Sturm look?

Nico Sturm had a decent night. He essentially gave up as much as he got at 5-on-5 with an xGF% of 46. He started all 5 of his faceoffs in the defensive zone and wasn't credited with any giveaways in his 13:16 of ice time, which is an excellent night for a 4th-line center. Additionally, he essentially provided the assist on Bonino's game-tying goal in the first period by forechecking effectively, and then pressuring San Jose into a bad decision which landed on Bonino's stick. The only negative of his night was introducing his stick to Parise's nose in the late third period, leading to an injury which appeared to be patched up with super glue.