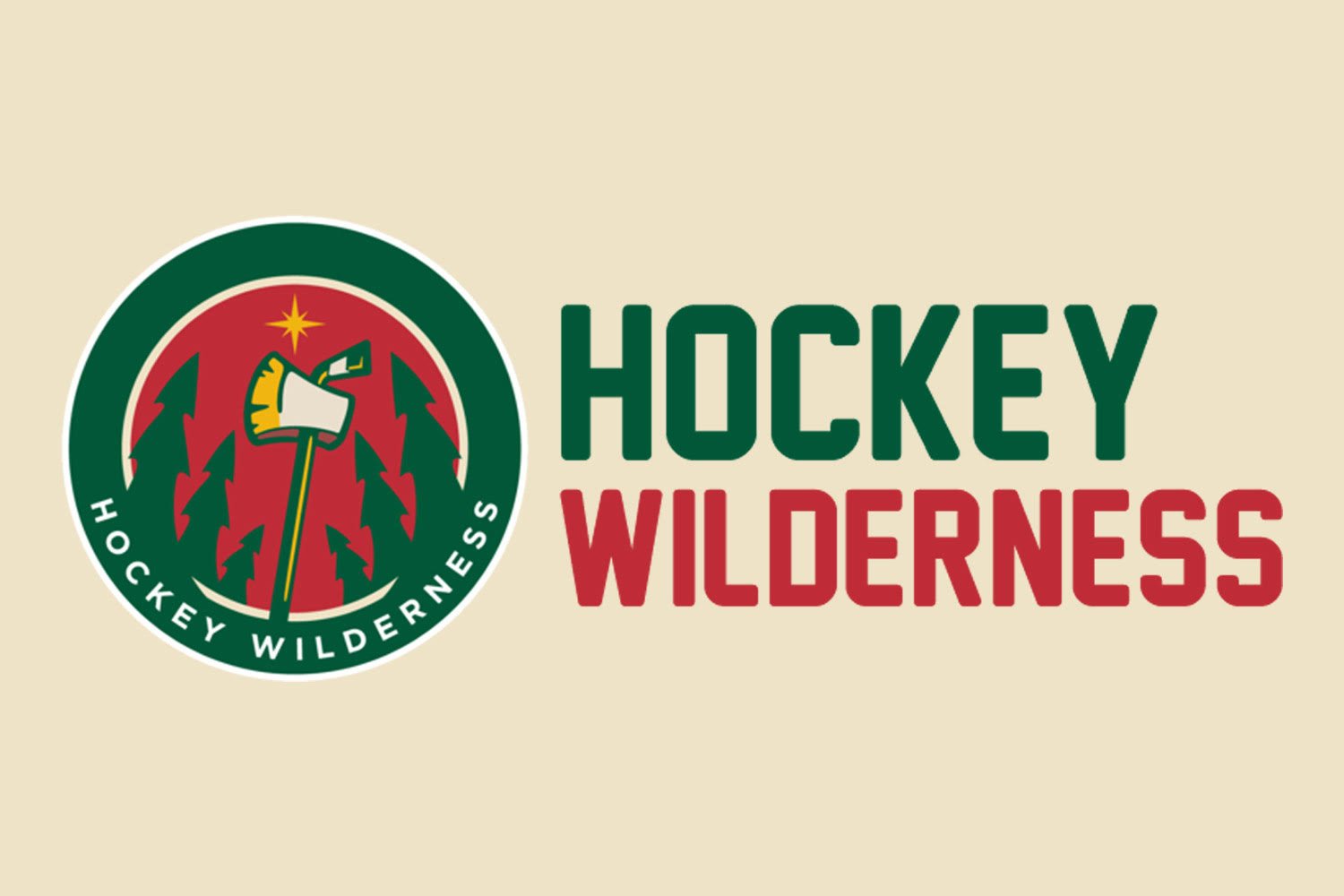 In the building where it all started for Kirill Kaprizov, the Minnesota Wild relied on the scoring touch of their depth players to earn the 3-2 win over the Los Angeles Kings. It wasn't pretty but they got the job done in the end.
We might have been used to season-opening matches at Staples Center to involve last-minute equalizers and Kaprizov notching milestone goals in overtime to put the entire win on his shoulders, but this was a game with a very different story; one that might speak volumes for how this Wild team plans to win more games this season.
It wasn't Kaprizov, Kevin Fiala, Mats Zuccarello, or even Joel Eriksson Ek with the goals tonight. It was the bottom-six dudes that were able to out-grit and out-grind the Kings enough to have them stumble backwards and let a couple of pucks sail past Jonathan Quick's head. What more do you want from a game on the road?
Do you want Ryan Hartman stirring up some shit with ham-headed Drew Doughty, just seconds before scoring the Wild's eventual game-winner? Well he did exactly that.
Do you want Kaprizov to be briefly reunited with Victor Rask? Maybe a little flourish of the memories of last season and watch Rask score an unbelievably accurate goal that lets us see just a flutter of an image of what he can be when put in the right situation. Well, here's that.
Oh, maybe you want something new — Frederick Gaudreau scoring his first as a member of the Wild to even it up at one all after receiving a wonderfully stable pass from his linemate Fiala, allowing him to one-time it well past Quick. That would be great. Oh, look at this.
While those three are certainly some of the forwards with more of a reputation to put some points on the board compared to other depth guys, it is still part of the notion that the Wild can really get goals from anywhere in their lineup. Instead of opting for an overbearing top-six with a malnutritioned second half of the lineup, Minnesota is led by one very good line and three evenly spaced lines following it. That was proven to be the successful strategy against the Kings tonight.
Even for the Wild's top line of Eriksson Ek, Kaprizov, and Zuccarello, they were average for their on-ice numbers — a 47.37 percent shot share and 56.34 expected goals share at 5-on-5 — they still took a while to get going. When they click, they really click, so it's only a matter of time until we see a truly dominant game from all three of them combining. Evason figured that reunited Rask with those two wingers would be a good little mid-game experiment and it paid off once the old center was able to actually score a damn goal with those guys around him. We can't imagine that he will return there once again, even with the goal tonight.
Similarly to the season opener, no one earned more than one single point. Marcus Foligno, Jordan Greenway, Fiala, Hartman, Rask, Gaudreau, Kaprizov, and Dmitry Kulikov, were the lone point-getters for Minnesota this evening.
And for the performer in between the pipes, Talbot got the rare back-to-back appearance and did more than enough to not show any early-season fatigue — stopping 29 of 31 shots, making his save percentage two games in a nice and round .950. Incredible.
The main concern to take away from this game was the usual stuff for the Wild. Whether it was in their own zone, the neutral zone, or the offensive zone, the Wild made silly plays that ended up with significant giveaways or decisions to opt out of building up plays for the safer route that killed all momentum and was too predictable for the Kings to not pounce on the opportunity. They don't feel like a lot in the moment, but the mistakes can certainly add up and will eventually cost a whole lot if they start turning into actual goals.
The Wild travel back home to open the doors of the Xcel Energy Center for the first time this season against the Winnipeg Jets. The good times will start at 7:00 p.m.
Burning Questions
How about the power play?
The Wild were awarded just one power play opportunity for the entire game, so it's tough to get a read, but the second unit is the one that really shone. Even though it's not pretty with the likes of Frederick Gaudreau and Alex Goligoski headlining that group, they really contributed with an early offensive statement and put the Kings back on their heels a little bit in the early goings.
One for six isn't so terrible to start their season. It's certainly not historically bad like last season.
Is Duhaime's performance sustainable?
While we were initially concerned that Brandon Duhaime's impressive-but-pointless performance in his NHL debut on Friday might have set us up to be disappointed, he added even more flash and dynamism to his repertoire tonight. He appeared to be much more confident around the net — which led him to get a goal that was eventually called back because of goaltender interference — and just overtly strong on the puck, no matter what zone he held possession in. Just a very solid winger that should be able to cement his role in the lineup shortly.
Can they keep the offensive threats coming?
While the scoring chances were certainly less obvious compared to their season opener against the Anaheim Ducks, the Wild were able to sprinkle them through the game and not just have a concentrated area of shot attempts where they tried to win the game in just a couple of minutes. Honest and true effort for the majority of the game is what eventually led them to get the better of the Kings in the end. For right now, it appears that the Wild are going with some more focus on quantity over pouncing on the perfectly set-up opportunities.
Next up is the Winnipeg Jets on Tuesday for the Wild's home opener. Puck drop is at 7:00 p.m.