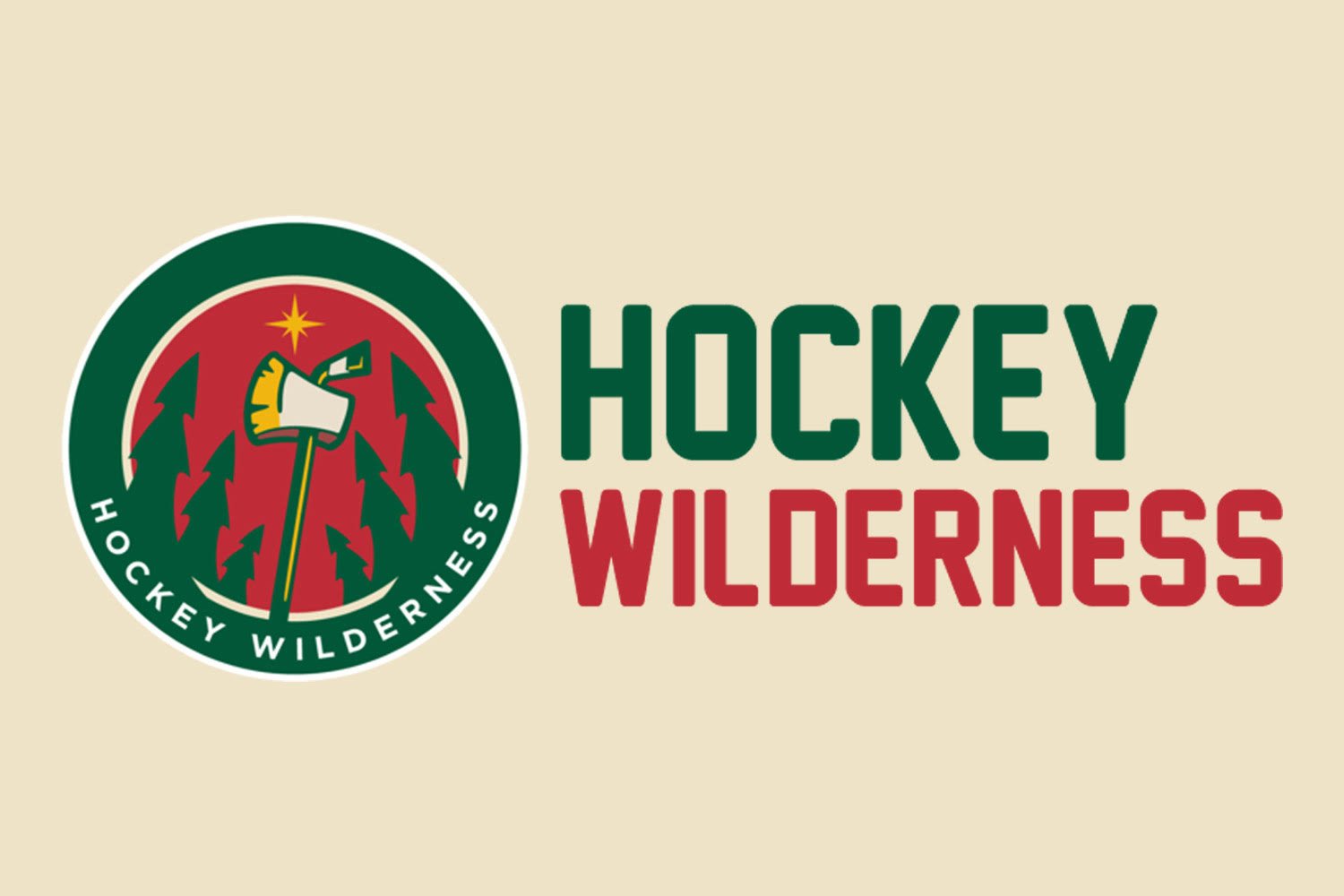 The team which never gives up finally met its match in the period of the long change. Facing a two-goal deficit heading into the third, Wild fans and players alike comforted themselves with a strange refrain: "we've been here before."

A storied season of roaring comebacks on the backs of star scoring the likes of which this franchise has never seen fell short on Friday night in Vegas, abruptly scratching out the Cinderella story just as it seemed to be coming to a head.

Minnesota got off to a slow start in the first period, giving up 1.45 xGoals to Vegas while racking up only 0.62 themselves. They also allowed Vegas to claim an early lead just after the five-minute mark of the game. Pierre McGuire, ever the astute hockey analyst, correctly pointed out that the game was developing a similar feel to game 1, in which Vegas stifled Minnesota's breakout with a fearsome forecheck.

However, the Wild showed life in the second half of the period and were able to get a couple of good looks for Zach Parise - one on the breakaway and another from prime real estate, which he popped in with what can only be described as his signature net-front sixth-sense.

Early in the second period, Nicolas Hague scored a soft goal from the point directly off of a faceoff. Talbot appeared to have his sightline somewhat obscured by Jared Spurgeon, and the puck snuck in the short-side post.

Again Minnesota responded, giving the Wild faithful, well, faith. With

, the Wild sent out their new-look power play to try to rekindle the flames that they showed since being assembled in Game 6.

Kaprizov and Zuccarello, now playing together on the top PP unit, showed their typical chemistry to set up the goal on a low-to-high pass that Zuccarello carried behind the cage. He looked off right winger Mark Stone, faking to the outside hash marks where Kaprizov typically sets up on the half-boards. Kaprizov sensed Zuccarello's idea, drove the net, and tapped in one of the easiest looks of his career set up by none other than his favorite line mate.

At this point, the Wild were clinging to a tied game with some serious injuries. Jonas Brodin's injury was shown enough times on TV that I won't link it here, especially since he left the game immediately after. Suffice to say that it was a borderline hit from behind which sent him off-balance into the boards, likely contacting his shoulder and causing injury there.

Eriksson Ek also aggravated his left leg injury from Game 6 on the play linked below. In Game 6, his left knee collided with the post at speed, and then he appeared to twist his ankle as well.

Joel stayed in the game, but was the target of what appeared to be targeted and concerted harassment from this point onward from Vegas's players, including superstar Mark Stone. At one point he was cross-checked before the puck came to him on what was both cross-checking and interference, which went un-called.

I can't say for sure that Vegas's players were trying to pick on an injured player, but I can say for sure that referee Wes McCauley's "let them play" attitude encouraged a style of play which led to Brodin's game-ending injury, Suter's face hitting a metal pole, and several cross-checks on Joel Eriksson Ek who was clearly vulnerable from past injuries. This style of officiating is a mandate from the NHL (it's not even an "open secret" at this point, it's just known and accepted) and so the league is equally culpable.

Going forward on the night, it appeared that playing with five defensemen and three-and-a-half centers (if you even consider Hartman, Rask, and Sturm to be a bottom-three center group) was simply too much for the Wild. Fatigued in the period of the long change after missing Brodin and Suter for extended periods, as well as playing rookie Calen Addison in place of an injured Carson Soucy, the Wild found this disadvantage compounded by Vegas's advantage of last change on home ice.

At the mercy of Vegas picking apart poor faceoffs, fatigued defense pairs, and questionable center play, the high-value areas of the ice became vulnerable. This forced the Wild's wingers to switch coverages often and play down low, rather than being able to push out of the zone or threaten odd-man rushes. Vegas's defensemen were able to take advantage of this, controlling the puck on low-to-high passes and pinch plays which kept Vegas's offense alive, throttling out an already tired Minnesota defense corps. Vegas took a 4-2 lead going into the second intermission, and tactically there is little that head coach Dean Evason could've done to prevent this.

The bulk of the third period was better for Minnesota as they were able to change more easily and ease the load on the defensemen by playing in structure; however, for a team which needed two goals this was a catch-22. While it allowed the team to play with the puck in the neutral zone, there was little room to trade chances or generate odd-man rushes. Because of missing personnel, the best way to break open the game would've been to get more than one offensive star on the ice. Here, it's possible that Dean Evason's reliance on chemistry burned him, as he never tried any two of Fiala, Kaprizov, or Eriksson Ek together on a line. Penalties were also hard to come by within the structured play style, as well as due to the nature of late-game playoff officiating (read "anything goes").

In the end, the Wild generated a paltry .38 xG per MoneyPuck's expected goals model in the third period. Had the Wild game-planned a more up-tempo third period, it's possible that they could've at least had a chance to generate two goals in the third, even if they needed Talbot to bail them out for that to tie the game. In any case, the Wild seemed uncomfortable and disjointed in their attempt to change from a structured to an attacking style, eventually pressing for a goal and giving one up on a Vegas counter-attack in the last eight minutes of the game.

Vegas also scored an empty-netter, bringing the final score to 6-2.

Burning Questions

Will the best team win?

Tonight's game definitely saw the better team win. The Wild have assembled a very solid core around Kaprizov and the defense by adding Fiala and Eriksson Ek, and the prospect cupboard is sufficiently stocked between Boldy, Rossi, and Addison to believe the team is in place to compete. On the other hand, Vegas clearly came into this series with better forward depth even before Max Pacioretty returned to the lineup.

Tonight the Wild potted only 33% of the games xG, 30% of the 5-on-5 xG, and were given only a 25% chance to win based on MoneyPuck's "Deserve to Win O'Meter," which simulates game outcomes based on shot location without factoring in goaltending. In short, Vegas deserved to win this game 7, and that's what happened.

Who will be the hero?

For Vegas, the hero was Mattias Janmark. Acquired from the Blackhawks at the trade deadline, it's darkly humorous to point out that the Wild were once again bounced in the first round by a Chicago Blackhawks player.

Minnesota did have a few would-be heroes, however. Kaprizov's power play goal came just after beating Fleury clean only to hit the post. Cam Talbot played reasonably well at 5-on-5, but wasn't quite able to shut the door in the face of immense odds the way he had earlier in the series. Zach Parise scored the Wild's opening goal and seemed poised for a "ride off into the sunset" situation before Vegas buried the Wild in the second period.

If you really want a hero this game, look no further than Joel Eriksson Ek. The ankle twist shown above, after a Game 6 injury which looked career threatening, would've confined any normal person to a chair for weeks. He returned to the ice on one leg and played his heart out through an inordinate amount of harassment, and for that he's probably the closest we get to a hero tonight.

Can either team overcome the one big, head-shaking, "I can't believe they called it/didn't call it" moment by the referees?

Tonight's game wasn't decided by officiating. While playoff officiating is maddening to watch after the regular season, not to mention the systemic effect it has on creating an unsafe level of violence, dangerous plays, and injuries, it did not decide this game. The Wild were beneficiaries of a power play goal and were soundly beaten. There were multiple missed high sticks, including one on Bjugstad and a mysterious trickle of blood coming from Greenway's face during 6-on-5 play, but calls weren't made on the Wild as well - Matt Dumba's cross-check to the hip and subsequent helmet rip-off comes to mind.

And at the same time, it is perfectly valid to be upset with the officiating style this game, because it is indicative of playoff refereeing. The injuries we saw Brodin and Suter were awful. Suter's face-first journey into his own net was likely only called a penalty because of the resultant injury, as cross-checks at the net have gone uncalled all series and throughout the league, and indeed went uncalled after Suter's face his iron when they were leveled on an injured Joel Eriksson Ek.

I understand that player emotion ramps up in the final four series of the year compared to an 82-game regular season. I enjoy big hits and I understand that players will occasionally cross the line. The issue I take is with the officiating which allows good players to suffer injuries in the interest of a short high now. The game can be heavy and entertaining, and still not include these dangerous plays. The fact that Eric Lindros's career was derailed by dangerous plays like this, and yet the league allows its players to continue suffering these dangerous plays, is baffling to me.