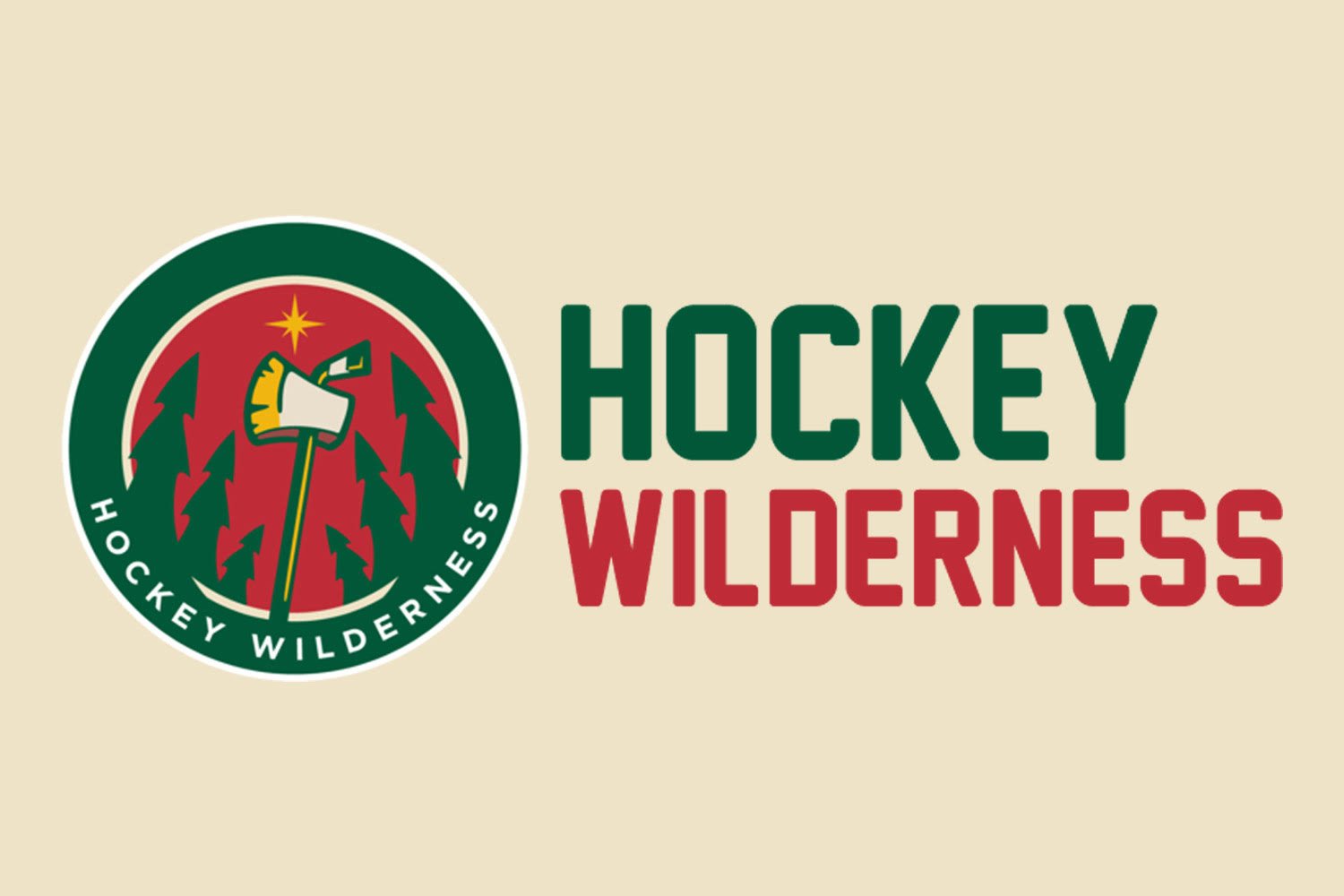 This team has shed its label of a boring team and has burned it to a crisp.
No, the Minnesota Wild is not your typical northern dull team that wants to play as much low-event hockey as possible. That simply disappeared last season and we're all coming to know this team going forward as one that simply loves the drama. Whether it was opening this regular season with a multi-goal comeback win, or going on a rollercoaster ride of a period for them to simply win the game; this is a team that just does not let up.
This afternoon in T-Mobile Arena, the Vegas Golden Knights hosted the Wild for the first game of their first-round playoff series and was handed a crushing defeat. Not only did their goaltender Marc-Andre Fleury put his complete soul behind some saves and keep them in this game, but it was a squeaky deflected goal that gave their opponents the 1-0 series lead.
Joel Eriksson Ek will not be stopped.
After a whole hour of scoreless hockey, it took just a couple minutes of overtime action for the Wild to score the sole goal and walk away with a much-deserved win. But that goal was not the prime narrative of this entire game. Marcus Foligno and Jordan Greenway earned the assists.
It was certainly the finishing move, but through the entirety of regulation, it was a staring contest between Fleury and Minnesota netminder Cam Talbot, seeing which one would blink first.
A total of EIGHTY-SEVEN unblocked shot attempts between the two goaltenders — with Talbot carrying the much-heavier load — is absolutely insane shit. Quick defensive breakdown after quick defensive breakdown, both teams were letting some offense squeak through, but it was the Wild giving up the majority of the chances, and especially in the first period.
For shots that actually forced a save, Fleury walked away with 29 saves and Talbot got the 36-save shutout.
Literally flat-lining, the Wild then surged and had the better of the scoring chances all the way through the rest of regulation. They might not have finished on top, but to come back from the canyon of expected goals they were in after 20 minutes, it was impressive.
It just didn't feel great to start out; flat-footed and letting the Knights take full advantage of their home crowd — coming out and firing with every single ounce of energy they have as the series favorite.
As the whistle was blown after 20 minutes of play, exhales were heard throughout the entire state. Not to blow the Wild's first period out of proportion, but being outshot 19-5 — although they did have to kill two penalties — didn't give you much confidence that they could squeak this one out in the end.
It was only a tie game — and an eventual win — because of the play of Talbot. That was it.
Just endless unblocked shot attempts coming from Vegas and Talbot was able to face all of them with confidence. No real clear-cut chances, but he stayed strong and took the immense quantity of shots.
Through regulation, Talbot faced a total of nine high-danger chances, and was able to keep them all out the net.
To start the second period, it was all Wild. With the ice tilted their way, they were able to overcome — but not fully recover from — a terrible first period to prevent Vegas steamrolling them on the way to getting the first win of the series.
Just endless pressure from Vegas finally burst in the second period and the Wild were able to start getting some chances going their way.
Unfortunately, they were facing Marc-Andre Fleury, who decided to be prime Vladislav Tretiak for 60 minutes of action.
Back and forth, the two teams went to their respective goalmouths, trying to sneak a puck past the opposing goaltender but nothing came their way. It was hopeless. Just consistent dread coming off the forwards sticks. Hobbling pucks ending up in the blue paint, inches away from ending the stalemate and leaving one team the victor.
For the health of my heart and my brain, I hope that the second game is at least a little more open. Instead of a scoreless draw getting decided in overtime by the league's best two-way center (in my biased opinion), maybe we can see some Klassic Kaprizov and get the entire hockey world on its feet. Even if they can't do that, just win.
Game 2 is on Tuesday night. Puck drop is at 9:00 p.m. Wild up 1-0 in the series and nothing is impossible. Let's go.