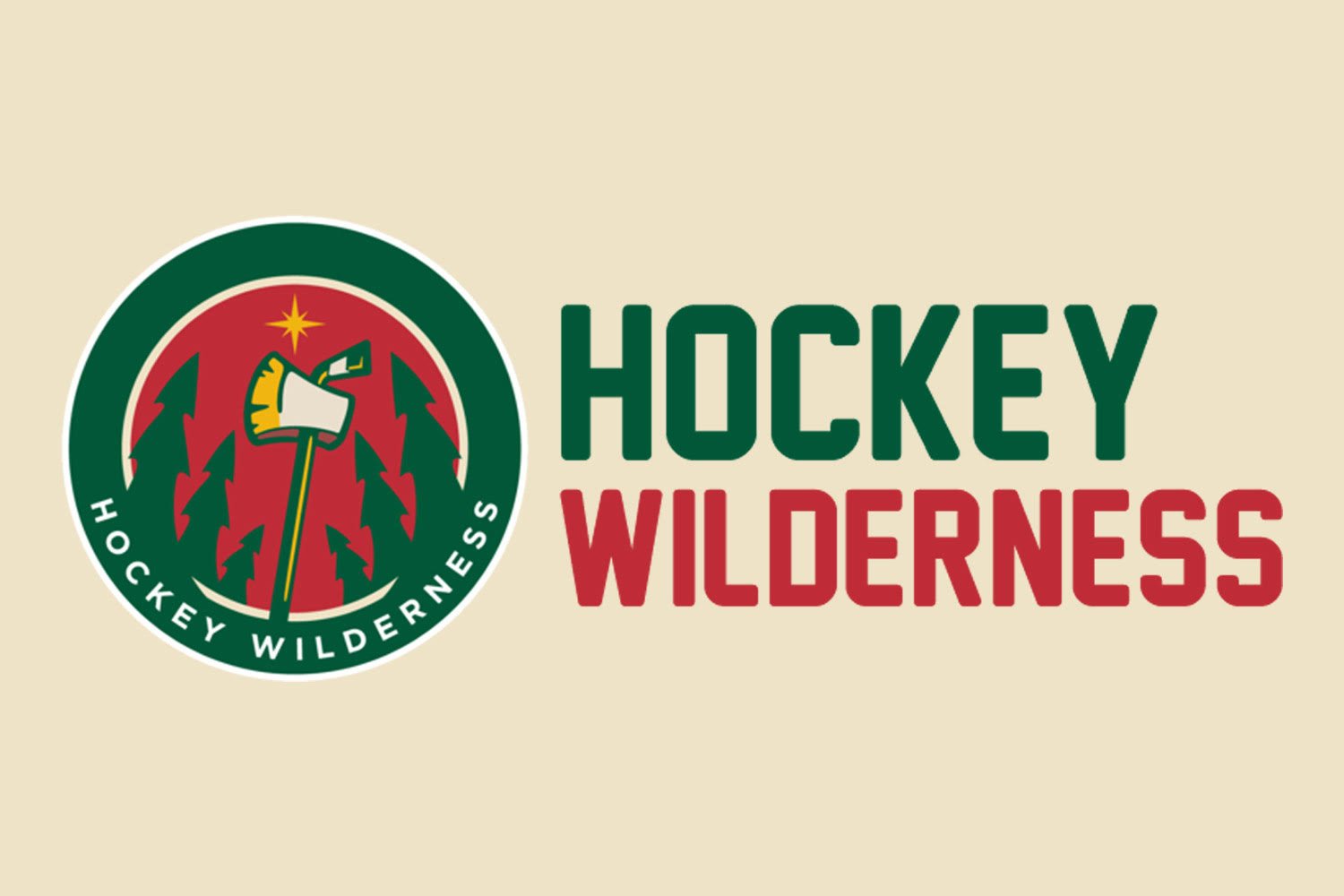 It's been a little over a week since we last looked at how the Wild system fared at this year's IIHF World Championships, and despite Joel Eriksson Ek and Jonas Brodin not improving on their offensive output since then, fans can take some pride in knowing that the Swedish contingent of the Hockey Wilderness added some hardware to the ol' trophy case: two

. The deeper stats, however, leave a little to be desired.

Personally, I think (and a not unpopular view) breakaways are a poor determiner of who should take home a gold medal, though Team USA was on the fortuitous end of it at this year's WJCs. Jon Cooper had some thoughts following the loss to the Tre Kroner:

With tongue-in-cheek, the fact still remains that Sweden is atop the IIHF for the first time since 2013 and they have two members of the Minnesota Wild to thank for that, so here's to looking at how two of the youngest member's on the Wild fit on that high-powered Swedish roster.

Joel Eriksson-Ek (Karlstad, Sweden) #22

Stat line: GP: 10, G: 1, A: 2, Pts: 3, +/-: 5, PIMs: 4

Like Greenway playing on Team USA, this was Eriksson Ek's first time representing his country at the senior level. After starting the tournament against Russia on the second line, Rikard Gronborg slowly started shifting the 20-year-old down the depth chart, consistently putting him on the third line during group play with tournament MVP William Nylander (Toronto Maple Leafs) and William Karlsson (Columbus Blue Jackets). However, by the end of group play, Gronborg decided to go with a bit more depth, placing the Karlstad-native on the fourth line with captain Joel Lundqvist (Frolunda HC) at center and Marcus Kruger (Chicago Blackhawks) on the opposing wing. This set-up would last through the Gold Medal game, with Eriksson Ek only producing one point in the form of a secondary assist in group play against Denmark on a Joel Lundqvist goal.

Looking at the stat line, there were four other players that had the same amount of goal, assists, and points: Jonas Brodin, Joakim Nordstrom (Carolina Hurricanes), Philip Holm (Vaxjo HC), and William Karlsson. But then this is where advanced stats can show a little bit more.

Sweden as a team had a shooting efficiency of 10.35%. This was led by Nicklas Backstrom, who had a shooting performance worthy of entrance to Asgard at 33.33% over five games (9 shots). Joel Eriksson Ek took 20 shots while playing on the third and fourth line, but had a shot percentage of only 5.00%. Compare that to Kruger's 8 SOG and Lundqvist's mere 6, the name of the game was feeding the young forward the puck, but it just didn't find it's way home to the back of the net. The only player worse than that with the same stat numbers? Wild teammate Jonas Brodin who took to launching pucks from the blue line at 4.55%.

Again, like Greenway, you can look at this as a learning experience. For you stats nerds out there, the strength of the SHL superseded the AHL in terms of competitiveness, so there's something to be said about playing with a guy like Lundqvist or matching up offensively with Philip Holm (albeit a defenseman).

Jonas Brodin (Karlstad, Sweden) #25

Stat line: GP: 10, G: 1, A: 2, Pts: 3, +/- 6, PIMs: 6

Though offensive production is generally a good thing out of your blue-liners, watching Jonas Brodin fly around, win pucks, and make clean passes was one of the more enjoyable experiences of watching the Worlds this season; though not to discount his ability to have an absolute cannon from the point.

Brodin spent the majority of the tournament playing in the second defensive pairing with the Arizona Coyote's Oliver Ekman-Larsson, save a third pairing stint with Philip Holm against Italy in an 8-1 victory; a game where he also earned his two assists in the tournament. His lone goal came against Germany with a secondary assist from fellow Karlstad-native, Joel Eriksson Ek:

Among defensmen for Sweden, Brodin's three points put him at the bottom of the scorers sheet with two-time partner Philip Holm. He was, however, the third busiest in terms of putting the puck on net with 22 shots, though, once again, with an efficiency of 4.55%. This was better than only one other, Anton Stralman (Tampa Bay Lightning), who found the net a total of 0 times on 20 shots. But when those shots found nylon, boy were they pretty.

Sweden's defensive unit posted the best penalty killing percentage of the tournament (90.32) while playing short-handed for 64+ minutes; second only to Canada's 71+. Despite the pairing with Ekman-Larsson, the Wild D-man posted a greater +/- at 6:3; enough for third-best on the team behind Lightning duo Victor Hedman and Anton Stralman, with John Klingberg (Dallas Stars) in the three spot. Overall, Brodin did what as asked: maintain possession, find open ice, and keep shots off of Fasth, Hank, and Eddie.

The big takeaway from the World Championships is thus: productivity. Brodin and Eriksson Ek did well with their place on Rikard Gronborg's roster. Both found the back of the net and set up others to do the same. The only real negative was that their shots didn't find the spots they needed (especially when they're set up to shoot like JEEK), but its just one tournament. Other than that, the young Karlstad tandem looked solid. Though neither had the tournament of a William Nylander, the result was still the same: Gold.