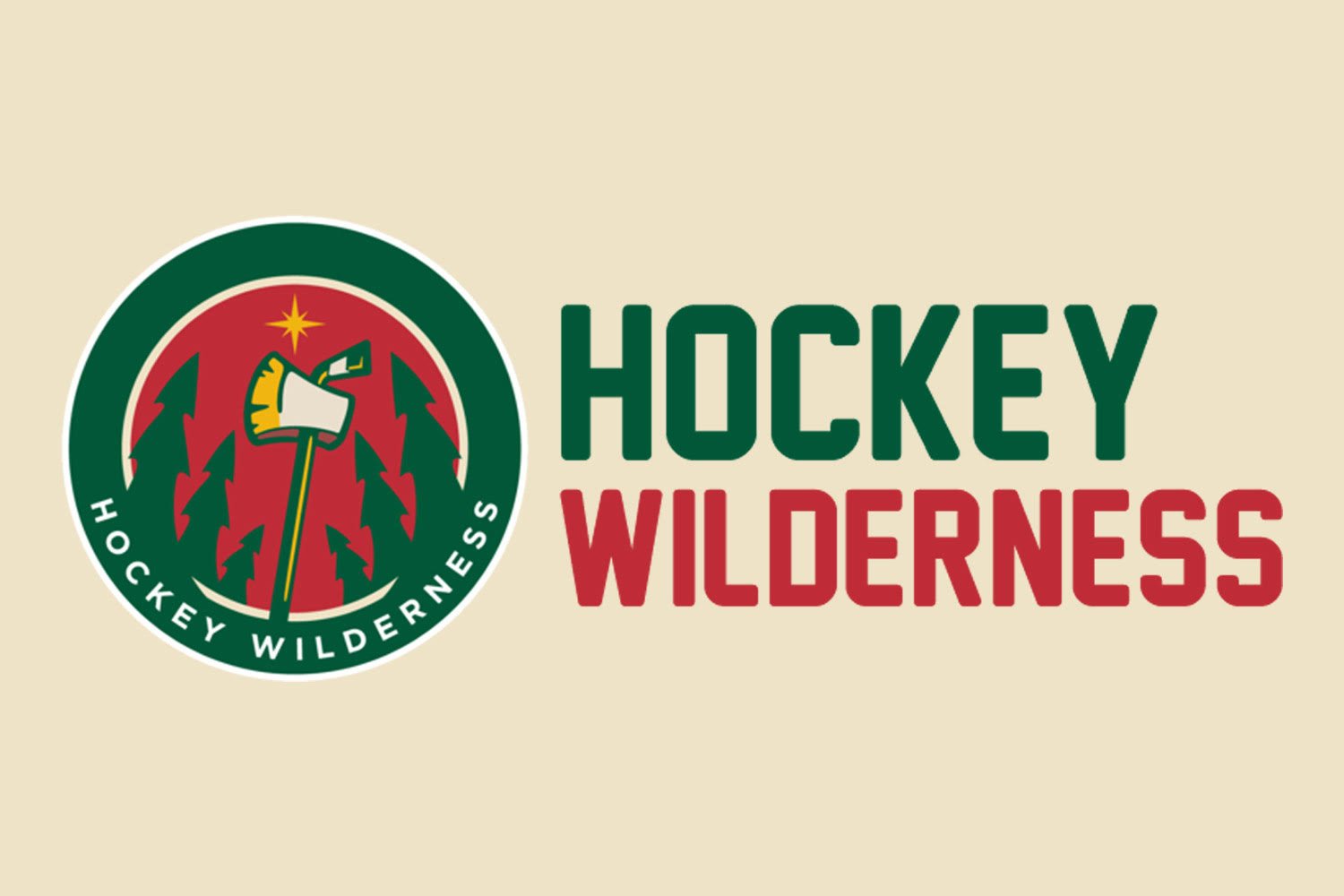 Look, I get it. As Minnesota Wild fans, we haven't seen our team draft a bona fide offensive powerhouse since the very first pick they ever made. And after another year with an early playoff exit, with aging stars and fan favorites being traded out of town, we want general manager Bill Guerin to stand up, straighten his jacket, go up to the podium (or turn on his Zoom camera — or however the NHL plans on executing their socially-distanced draft) and read off a name that will score 80 goals in a season and inject electricity into a franchise in need of some excitement.
Problem is, that player doesn't exist — at least, not at the ninth overall selection.
Sure, there are some players with a certain amount of offensive upside (we'll read about them later this week) as well as a netminder that could potentially fill a huge — and desperately needed — role on the Wild in the coming years. But the Wild, as they seem to have almost every season, have another glaring hole in their roster. One exacerbated by the departures of Mikko Koivu and Eric Staal — a top six centerman.
So hear me out: Minnesota could do way, way worse than drafting Finnish center Anton Lundell.
Earlier this spring, HW presented a profile on the 6'1, 187-pound Finn. The TL:DR of that profile (and most other scouting reports) is that Lundell is a two-way centerman who is strong on the puck, elite defensively and has terrific hockey sense. His north-south skating is good (though his agility is not quite where the top-ranked players are), and while he shows flashes of creative playmaking ability, he's much more likely to compete for a Selke award than a Rocket Richard or Hart.
There's yet another word that scouts, reporters and bloggers have used to describe Lundell and players like him, and it's a dirty word as far as Wild fans are concerned — "safe."
So why on Earth would the Wild consider a "safe" player at ninth overall? Here are a few reasons why, should an elite offensive talent not be available when they select, the Wild should consider taking a sure thing in Anton Lundell.
The Wild have too many needs to focus on goal-scoring alone
Let's be real. The Wild are more than two prospects and a killer free agent signing away from competing for a Stanley Cup in the next five seasons. They have desperate needs in goal. Their defensive core has question marks behind Jared Spurgeon and Jonas Brodin (assuming Matt Dumba finds his way out of town this offseason). They need goal-scoring. And they need at least one top-six center, if not two.
A winning Wild team will have to be built over the next few drafts. Swinging for the fences now and striking out with yet another first-round bust would be devastating, especially considering the Wild's luck in the lottery. A strong, solid centerman with bona-fide top six potential and ability that you can count on in all three zones could be the Jonathan Toews or Travis Zajac-like center you could build on.
The draft is the best place to find a top-tier center
Year in and year out, the Wild always seem to need a center. The problem is, teams don't tend to let their 1Cs walk in free agency, and the Wild likely don't have the trade capital to get one without crippling their drafts for years to come. So if you want a playmaking centerman who can make players like Kevin Fiala and Kirill Kaprizov even better, you're going to have to find one in the draft. It's cheaper, you control their development, and you can better manage their contracts instead of being dictated by agents in free agency or other teams' GMs at the deadline.
Goaltenders move teams all the time, and while finding one can be a crapshoot, nabbing a good one can be done — three of the last four teams standing in this year's playoffs featured goalies they didn't draft. Kevin Fiala is proof that you can trade your way to good wings, and bottom-six defensemen can be traded for or picked up as well. How many of the top 20 centers in the NHL were found via free agency or trades? Mika Zibanejad? Ryan O'Reilly? John Tavares? That's about it.
More than "safe" — he's proven
Unlike the NCAA or major juniors, the Liiga is a place where boys can pit their skills against men. The Finnish Elite League, as it is known locally, has risen the ranks and is considered by many to be the second-strongest league in Europe behind the Kontinental Hockey League in terms of developing talent. Liiga alumni like Aleksander Barkov, Sami Vatanen, Rasmus Ristolainen and Kaapo Kakko have given serious cred to the Finnish prospect pipeline.
In 2020 at age 17, Lundell put up 28 points in 44 games in his second season in Liiga. As Tony Abbott of Zone Coverage pointed out in his draft profile of Lundell, his 2.03 points-per-60 ranks second only to Kakko in terms of recent first-round draft picks. Strong company, indeed.
And at 18, Lundell still had time and room to improve. He's got some of the things you can't teach — great hands, great hockey sense, strong work ethic and defensive ability. With some seasoning in the AHL, he can work a little more on his skating, his playmaking and offensive prowess.
Lundell is a player Wild fans will enjoy watching
Until the last few years where his skills started to decline with age, Koivu was beloved by fans for his faceoff ability, his playmaking ability, and his competitive fire. If you loved those parts of Koivu's game, you'll enjoy Lundell.
And what were the biggest complaints from fans about the Wild in the playoffs (other than goaltending)? Lack of compete, lack of positioning, and a lack of scoring.
He's not afraid to grind.
You're not going to find him out of position. More often than not, he's going to be right where he needs to be to break up an opposing scoring chance.
He can shoot. And he can score.
Bottom line
Anton Lundell likely won't be a top goal scorer in the league. He might not win an Art Ross Trophy for most points. But you know what you're going to get from him, and in a spot in this year's draft where all of the elite offensive talent will likely be gone (or cost you way too much to move up), Lundell represents a 10-year centerman who you can put pieces around in years to come.
At the No. 9 overall pick, the Wild could do way worse.