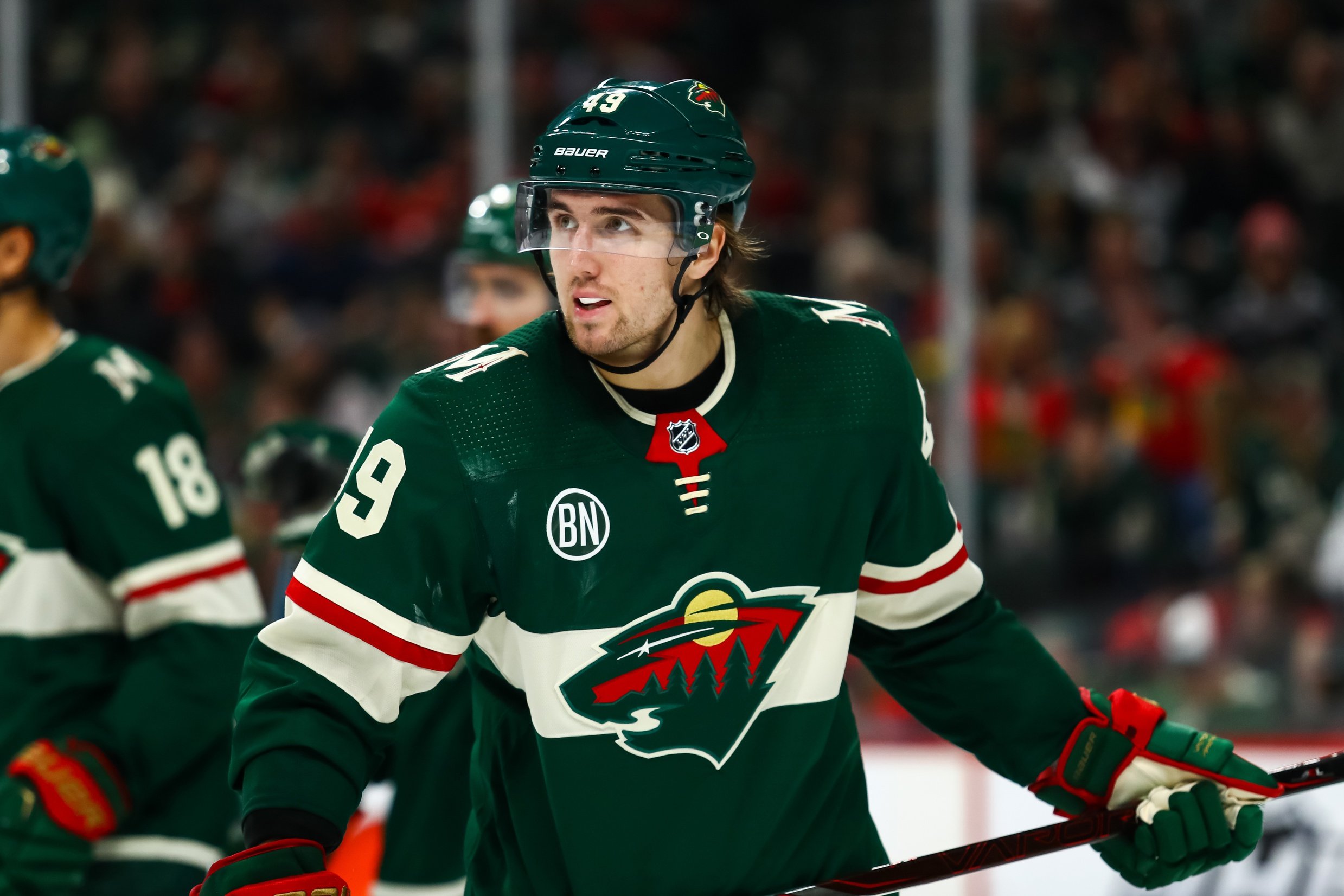 In a salary cap world, flexibility is every bit as important as talent in determining future success.
Look at a team like the Toronto Maple Leafs. They've got a ton of talent in Auston Matthews, John Tavares, Mitch Marner and William Nylander. That's a foursome of forwards few if any teams can match. Scouts like to call a situation like that "Talent Out the Wazoo."
But Toronto is reeling from a qualifying round loss, and their lack of flexibility is going to make things tough. Those four forwards combine for a $40.5 million cap hit -- half of the salary cap. And the pandemic shutting down the league will cause the cap to be flat for at least the next two seasons. Now they'll have to bolster their team with less than $5 million in cap room.
It's a bit extreme, but it goes to show how even in good times, lack of flexibility can hurt. Now imagine if you're in cap trouble and you don't have all that talent.
The Minnesota Wild are no strangers to cap trouble. Through most of the last decade the Wild haven't had much breathing room against the cap. This was the natural consequence of building a team by bringing in expensive veterans. It mostly worked out, Minnesota was a competitive team for most of that tenure, but the margin for error was small enough so that even a small bad contract could prove ruinous.
Enter Paul Fenton. Fenton gets well-deserved grief for getting poor value in trades (with one notable exception), but he gave Minnesota some much-needed flexibility (with one notable exception). Say what you want about his dealmaking skills, but Fenton never made a trade where he took on salary. Bill Guerin followed in his footsteps, trading Jason Zucker without taking on any salary beyond the 2019-20 season.
All this has helped Minnesota get some flexibility, but there are still some bad contracts on the Wild's books. Victor Rask scored 13 points this season and makes $4 million against the cap for the next two seasons. Devan Dubnyk had a terrible season that saw him lose his starting spot. He carries a $4.33 million cap hit next season. Greg Pateryn has one year remaining at $2.25 million and could easily be replaced by Brennan Menell or Calen Addison.
These three players are pretty obvious candidates for buyouts. For those unfamiliar with the fun world of the NHL CBA, a buyout is a "Get Out of Jail at 66% of the Cost Card" a general manager can wield. A team pays a player for two-thirds of his remaining salary over double the remaining time of the deal. The team is stuck with a cap penalty for the duration of that time.
Buying out two of those players (the maximum number of buyouts allowed per team at any time) saves Minnesota up to $4.5 million in cap space, with the catch being a ~$2.3 million penalty in the 2021-22 season.
Looking at the team and the flat salary cap, utilizing the buyouts may feel like a no-brainer. Minnesota needs crucial upgrades at center and in net, and neither of those things come cheap. Could a free $4.5 million help things with that? Sure.
Except that the Wild are sitting in a decent position with the cap. Minnesota enters the offseason armed with $16 million in cap space and only six roster spots to fill. Kirill Kaprizov will be on the club, taking up another spot and $1 million. Evolving Hockey projects restricted free agents Luke Kunin and Jordan Greenway to get under $5 million combined.
If that all happens, Minnesota will have 20 roster spots filled with $10 million in cap space. The holes on the roster are for a center, a defenseman and a decent solution at goalie. Either Menell or Addison could take that defense spot with Kahkonen slotting in as a third goalie. Both would make near the league minimum.
So Minnesota basically has $7-8 million to find the center they're pursuing. And that's if they can find one! Not an easy task -- just ask any former Wild GM.
And if Guerin can address his biggest need without clearing up any cap room, then what's the point of buying anyone out? Minnesota can greatly benefit by keeping their cap clean going forward.
After this season Dubnyk and Pateryn's contracts expire. Their cap hits (about $6.5 million combined) both come off the books, rather than carrying a penalty of around a million each. Waiting a year to buyout Rask doesn't change his cap hit if he's bought out ($1.33 million), but his money would come off the Wild's books in 2023 rather than 2024.
Unlike this offseason, the Wild figure to be facing a much tighter cap situation next offseason. Kevin Fiala hits restricted free agency and will at least double his $3 million cap hit. Kaprizov will get a new contract, and no one has any idea how much he could command. Every dollar will be precious next season, especially if Guerin brings in a center, who will presumably carry a weighty cap hit.
Of course, this is all subject to change depending on how the offseason breaks. If Minnesota is able to acquire a center and find another upgrade that requires them to take on a greater cap hit, then a buyout to free cap space makes sense. But unless there's a great reason, the Wild should just eat that dead cap hit.
In fact, if they can't find a center, Minnesota should probably take on more dead cap hit. At last year's draft Carolina acquired Toronto's 2020 first-round pick in exchange for taking on the last year of Patrick Marleau's contract. The flat cap should present similar opportunities for Minnesota to solve a cash-strapped team's problem. A third first-round pick for next year would look very nice.
It won't be a fun discussion for Guerin to convince owner Craig Leipold to eat $10 million in dead cap hit, or take more money, after a year where coronavirus ate into revenues. But if Leipold can swallow some short-term pain next season, it will lead to much-needed cap space and flexibility in 2021.