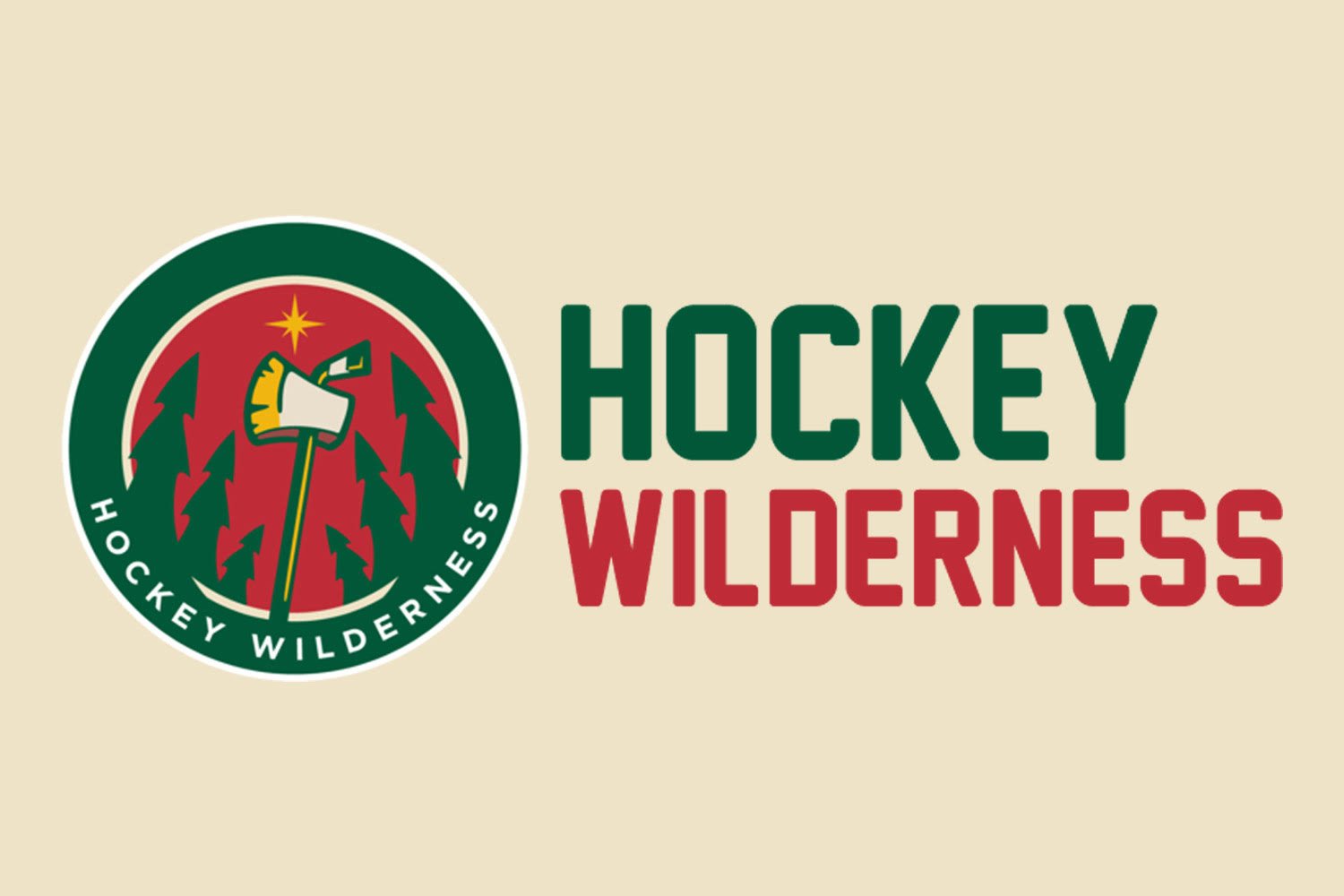 Minnesota Vikings fans, there's no getting around it. The loss to the Philadelphia Eagles in the NFC Championship last night was a crushing disappointment for a team that really felt like it was destined to #BringItHome. The amazing run the team put together after the loss of both its starting quarterback Sam Bradford and rookie running back Dalvin Cook was something out of an inspirational sports movie. The team built an identity based around an all-encompassing rock solid defense filled with stars at every level and an offense that banded together around Case Keenum. You deserved a better end than you got, but you'll always have the Minneapolis Miracle and the NFC North title.
Once you've had a chance to properly mourn this past season and are ready to love again, I'd like to suggest that you come around to the Minnesota Wild. Many of you likely already are at least half-hearted fans of the Wild, if not cheering for them on a regularly basis. For those of you that need more convincing, here are three reasons to support the boys in the Green-and-Wheats.
The Wild have their very own Case Keenum
Remember when your team was faced with a very sudden and desperate need to fill the most important position on your entire team? They turned to a career backup with underwhelming numbers and little to suggest they were capable of helming your team to a playoff appearance much less actual playoff success. Beyond all reasonable expectations, the team coalesced behind the new member, turned the corner, and completed a storybook run to the playoffs.
Vikings fans know I'm writing about Case Keenum. Wild fans realize that I'm describing Devan Dubnyk.
The Wild's starting goaltender was once a highly anticipated prospect, being selected 14th overall in 2004 NHL Draft. That selection was followed by several years of play in the lower leagues (as is normal for a goaltender) before getting called up to the NHL. Dubnyk played sufficiently well in his early years as an NHL goalie to earn a starting gig, but things turned sour and eventually Dubnyk was facing the prospect of never playing in the NHL again.
Cue the misery that was Minnesota's goaltending situation. A combination of injury (Niklas Backstrom), multiple sclerosis (Josh Harding), and struggles with the pressure of starting (Darcy Kuemper) left the Wild bereft of solid netminding. The Wild traded for Dubnyk on January 15, 2015. Dubnyk started a torrid run with a shutout and never looked back. He led the Wild on a 27-9-2 run in a franchise record-setting 38 straight games to the playoffs. In recognition of his perseverance and career resurrection, Dubnyk received the Bill Masterton Trophy, was a Vezina finalist, and the fourth-most votes for the Hart Memorial Trophy for NHL MVP.
Dubnyk has since continued to provide stability and quality play in the Wild's crease. The team's fortunes have been placed squarely on his shoulders. By and large, Dubnyk has been up to the task and gives the Wild a chance to win most every night. Many Vikings fans likely share a desire to see Keenum given the long term starting QB job in Minnesota where he can exercise a similar influence on the Vikes.
The Team's Identity has been Built on Defense
Vikings head coach Mike Zimmer built one of the best defenses in the history of the NFL, regardless of the blowout loss to the Eagles. While the Wild can't quite claim that level of excellence, it is a team that has long been defined by its ability to deny its opponents quality scoring chances. This current season has seen the Wild falter in this regard to an extent, and as a result, struggle after last year's franchise-record performance. Nevertheless, the Wild have long prided themselves on being a team that can frustrate their opponents' star players.
The team's defensemen include Ryan Suter, a minute munching iron man that regularly leads the league in minutes played; Jared Spurgeon, a diminutive two-way blueliner that is perennially underrated by the rest of the league; Matt Dumba, an exciting defender with an absolute cannon of a slap shot; and Jonas Brodin, one of the smoothest skaters in the NHL. The group may lack the flash of the Nashville Predators or the star power of the San Jose Sharks, but it's a good group of defenders that fans of Harrison Smith, Xavier Rhodes, Anthony Barr, and Everson Griffen will appreciate.
Wild Head Coach is just as salty as Vikings Head Coach Mike Zimmer
Mike Zimmer is renowned around the NFL for his gruff personality. It has even been made the punchline of two different NFL ads. The epitome of Zimmer's blunt style was probably his statements in regard to Bobby Petrino in which he called Petrino a coward. It's a trait that the Vikings nation have developed a certain fondness for, especially over the typically hollow platitudes that are frequently offered by professional coaches in public statements about effort levels and game plans.
Good news, Vikings fans. You don't have to go several months without enjoying the brutal honesty of a salty coach. Wild head coach Bruce Boudreau is no stranger to a withering assessment of his team's performance. He's even gotten into shouting matches with noted hothead Patrick Roy. Boudreau is more than up to scratching your itch for an awkward postgame presser or uncomfortably candid interview after a terrible game. With the Wild's hot and cold season thus far, you probably won't even have to wait very long before getting the chance to experience it too.
Hopefully this has convinced you to find some space in your heart for the Wild. So waste no time and hop on the Minnesota Wild bandwagon. There's still quite a bit of space and we're always happy to make room for another sports fan.