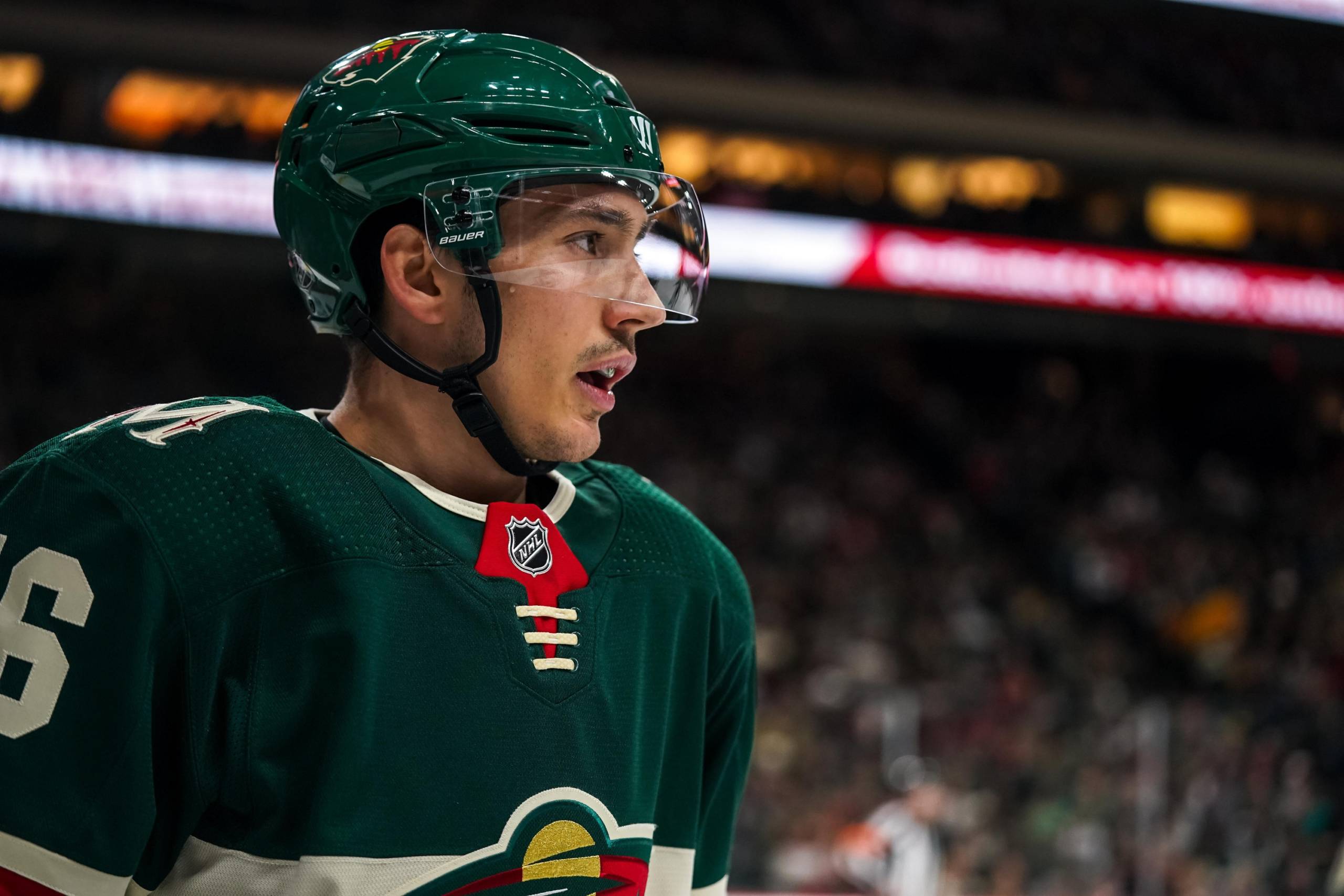 The countdown to the 2022 Beijing Winter Olympics begins, and with that comes hockey roster projections.

 

Everyone has an opinion on roster decisions like these, but there seems to be one notable absence from each of these projected Team Canada rosters: Minnesota Wild defenseman Jared Spurgeon.

 

----

 

I looked at eight different projections: Pierre LeBrun for The Athletic, Sportsnet, The Hockey Writers, The Score, Eric Duhatschek and Thomas Drance for The Athletic, Sports Illustrated, NBC Sports, and The Puck Authority.

 

Among the eight predicted rosters I found, four defensemen are named on each one:

Cale Makar (Colorado Avalanche)

Morgan Rielly (Toronto Maple Leafs)

Alex Pietrangelo (Vegas Golden Knights)

Drew Doughty (Los Angeles Kings).

And three players were frequently mentoned:

Dougie Hamilton (Carolina Hurricanes)

Thomas Chabot (Ottawa Senators)

Josh Morrissey (Winnipeg Jets).

So what do these defensemen offer that Wild captain Jared Spurgeon does not?

 

First, let's take a look at the stats. The following are combined over the past four NHL seasons (2020-2021 included) since the 2018 PyeongChang Winter Olympics.
| | | | | |
| --- | --- | --- | --- | --- |
| Player | Games Played | Goals | Assists | Points |
| Cale Makar | 68 | 13 | 49 | 62 |
| Morgan Rielly | 215 | 30 | 128 | 158 |
| Alex Pietrangelo | 226 | 45 | 106 | 151 |
| Drew Doughty | 240 | 28 | 119 | 147 |
| Dougie Hamilton | 218 | 49 | 78 | 127 |
| Thomas Chabot | 213 | 31 | 93 | 124 |
| Josh Morrissey | 215 | 18 | 74 | 92 |
| Jared Spurgeon | 216 | 35 | 79 | 114 |
Among these eight players, five have played over 200 games (sorry, Cale), netted at least 30 goals, and put up at least 50 assists: Rielly, Pietrangelo, Hamilton, Chabot, and Spurgeon.

 

So why the love for Morrissey? For Doughty?

 

If anything, Doughty can play the experience card. Both he and Pietrangelo were a part of the 2014 Canadian Olympic team that took home gold.

 

But what legs does Josh Morrissey stand on?

 

Spurgeon's WAR (wins above replacement) and xWAR (expected wins above replacement) are better than Morrissey's. They're better than Doughty and Rielly's as well.

 

 

I think the big reason Spurgeon is often overlooked is that he's not putting up the same offensive numbers as, say, Pietrangelo or Makar. He's long past-due for some league-wide recognition, and that includes Olympic roster consideration.

 

Like Aaron Heckmann of Gone Puck Wild said, "When using analytics to gauge overall value, and not just offensive production which is so heavily weighed in the NHL today, it is not a stretch to say Jared Spurgeon is a top 10 defenseman..."

 

Despite being on the smaller side for a defenseman -- Spurgeon stands 5-foot-9, 167 pounds -- he is playing a complete game. Judging from the advanced analytics, last season was a banner year for Spurgeon.

 

Check out the numbers:

CF/60 (Corsi for/60 minutes): 4.15 -- 11th among all defensemen

CA/60 (Corsi against/60 minutes): -2.58 -- 30th

xGA/60 (expected goals against/60 minutes): -.185 -- 7th

He also ranked first in xGAR (expected goals above replacement) and 11th in GAR (goals above replacement). He finished the season ranked 19th in even-strength defense and adjusted plus-minus, and he was fifth in power-play opportunities among defensemen.

 

Spurgeon also excels in terms of the intangibles. His understanding of the game is among the best of any NHL defensemen. He has a unique ability to find himself in just the position because of his ability to see the ice and read plays.

 

I'm not saying to replace Makar or Pietrangelo with Spurgeon. Hell, it's not even guaranteed that the Olympics will be happening next year, let alone that NHL players will be on those rosters. All I'm saying is that it's time to see Jared Spurgeon for what he is: One of the game's best defensemen.

 

Long story short, put some respect on the Captain's name.