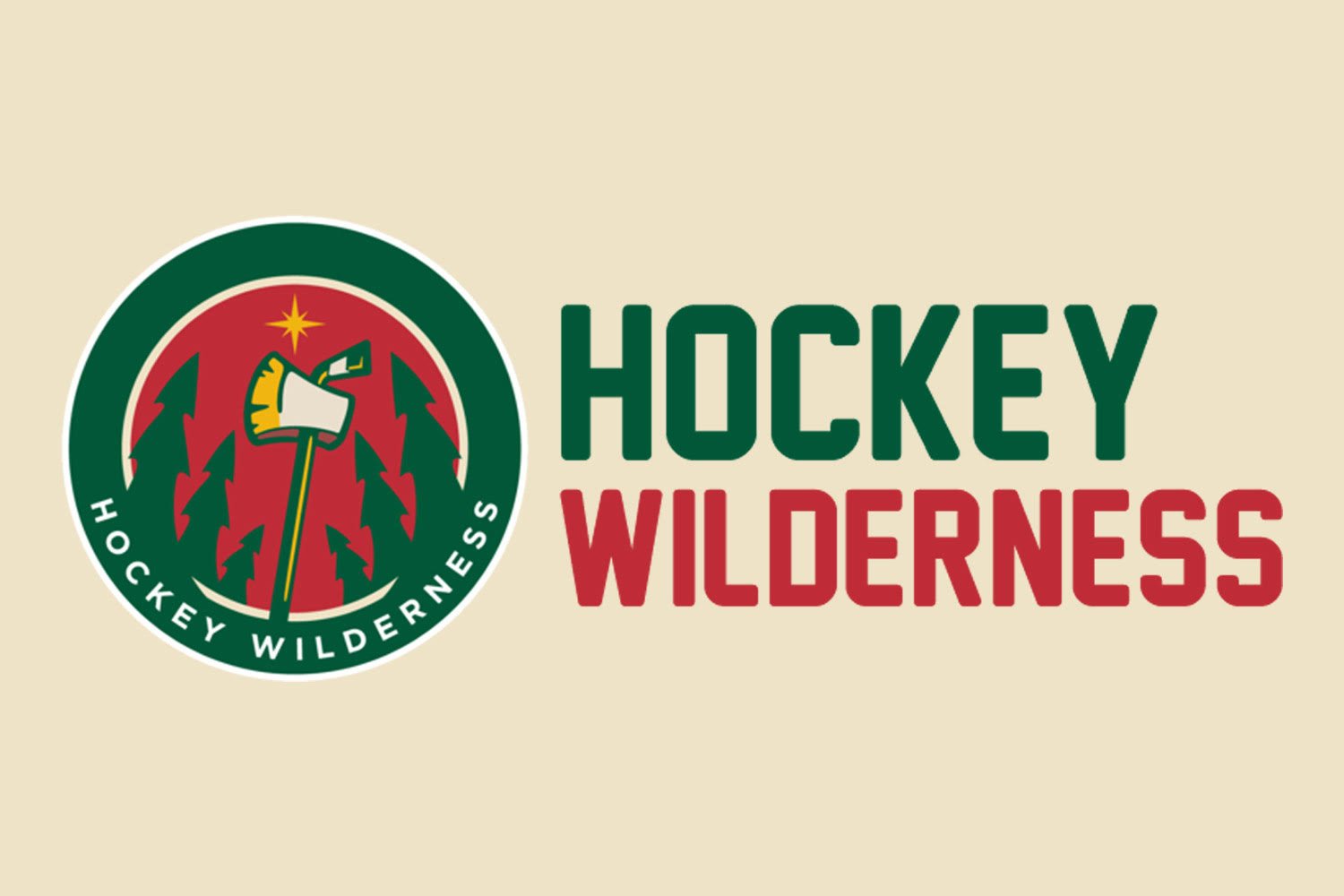 Welcome to the refreshed Hockey Wilderness! To celebrate the new look and feel of our sports communities, we're sharing stories of how and why we became fans of our favorite teams. If you'd like to share your story, head over to the FanPosts to write your own post. Each FanPost will be entered into a drawing to win a $500 Fanatics gift card [contest rules]. We're collecting all of the stories here [https://www.sbnation.com/why-we-are-fans] and featuring the best ones across our network as well. Come Fan With Us!
The Evolution of a Minnesota Hockey Fan
"Sucks" was the first semi-bad word I learned as a kid.  I was six years old when Norm Green, fleeing the media pressure of a sexual harassment suit, decided to pack up the Minnesota North Stars and move the team south to a place that didn't have ice.  I recall parading around the living room of my family home in the suburbs of Minneapolis with my older brother and sister, as we all simultaneously pumped our fists toward the ceiling and chanted "Norm Green sucks!  Norm Green sucks!" 
Our dad, who I have STILL never heard mutter a curse word in my entire life, quickly grew furious that we would deliberately shout such vitriol in his house.  Meanwhile, our slightly more potty-mouthed mother had laughed herself to tears at our little in-home protest, further galvanizing us to our cause and pushing us to louder and louder volumes of naughty chanting, as our father grew ever more enraged over our display.  Even as a six-year-old though, I could tell that despite the apparent fury on my father's face, he secretly agreed that Norm Green did, in fact, suck.  
At the time, I was just one year removed from playing mini-mite hockey between periods of a North Stars/Washington Capitals game... and on Russ Courtnall Hat Night no less!  I had also enjoyed a second trip to the Met Center later that season with my mom to see Wayne Gretzky, Luc Robitaille, and the high-flying Los Angeles Kings dominate the North Stars.  Plus, the entire state was just two years removed from a Stanley Cup Final run, though I remember very few details from that endeavor.  Regardless, I had been set up for a life-long love affair with the franchise, but had my fandom ripped from my tiny little hands at a young age.
Life went on, though.  I learned to accept a childhood without a franchise to root for in the NHL, as I quickly instead became obsessed… and I mean OBSESSED… with Gopher Hockey, driving myself into a frenzy of excitement each week about the notion of watching Doug Woog lead his latest band of Minnesota-native-only misfits to annual mediocrity and early departures from the NCAA Tournament.  I recall leaving the St. Paul Civic Center in tears one year, wailing to my mother that a Colorado College player had been illegally in the crease next to Steve DeBus (at least I think he was their goaltender at the time), ending the Gophers' run for a WCHA title in the Final Five.  In the car on the way home that night, with me in complete hysterics and refusing to calm down over the unjust defeat of my beloved Gophers, my mom threatened to never take me to another game if I acted like that every time they lost. 
If nothing else, I was a passionate young hockey fan who died hard for my teams, and nobody would take that from me...  Not Norm Green, not WCHA referees, not anybody.  Well, maybe Norm Green could take them away, but other than that… nobody!
As we entered the new millennium, and society miraculously escaped any of the serious harm that it had been anticipating as an assumed effect of the infamous Y2K bug, a new era was dawning in Minnesota.  I was in my second year of peewee hockey, and I distinctly remember standing on the outdoor roller hockey rink behind Burnsville Ice Center (we almost never practiced on the roller rink, so I think that's why this sticks out in my mind), and hearing that my goalie coach had somehow scored tickets to the inaugural game for the Minnesota Wild.  I was insanely jealous.  He talked about how excited he was to see the Wild (hopefully) score its first ever goal and hear the shiny new Xcel Energy Center erupt.  I so badly wanted to be there, but with ticket prices for the Wild's home opener being far more expensive and perhaps harder to come by than any hockey game had ever been in the newly deemed "State of Hockey," I knew that it wasn't in the cards for me. I was patient, though, as I knew that my time would eventually come.
That first season for the Wild, I watched casually.  When games were on in the house, I'd watch, but with the expansion team being… well… an expansion team, it's not that surprising that I didn't get hooked right away.  I certainly enjoyed it when I did watch, as the spectacle of NHL hockey was so much bigger, brighter, and better produced than any brand of hockey I had grown accustomed to seeing in my earlier years, when the best I saw was whatever college, high school, minor league (during the esteemed Minnesota Moose era), and even professional roller hockey (my mom took me to MANY Minnesota Arctic Blast games at the Target Center to cheer on the likes of Bill Pye and Dave Shute) that I could get my eyes on. 
I attended my first Wild game late in that inaugural season, well after Minnesota had been eliminated from anything resembling contention.  Yet, the energy of the sparkly new arena was incredible.  I went with my dad, and with games constantly sold out that season and still extremely expensive, we decided to go with the newly-introduced standing room option, which gave us a spot at a railing behind people that, sitting down, were still taller than me.  As a result, I didn't get to see quite as much of the game as I had hoped, as every time people stood, both my dad and I would be completely blocked out from being able to see the ice. 
When the Wild scored the first goal of the game that night to take the lead over Evgeni Nabokov (who I thought had super cool legpads) and the San Jose Sharks, I threw my arms up in celebration, despite not being able to see the goal.  My hands hit the low, concrete overhang above us, and my knuckles on both hands were left bloodied.  It was far from an ideal game watching experience, but nonetheless, when I left the arena that night, I was indeed hooked.  Finally, I had a team to root for in the NHL.
A few years later, when Jacques Lemaire took the Wild on its magical 2003 run to the Western Conference Finals, I had the pleasure of attending Game 6 of the Avs series, when Richard Park scored the game winner in overtime.  I then watched Game 7 from my friend's basement with a couple other high school hooligans.  When Andrew Brunette scored the most famous goal in Wild history, my friend ripped off his shirt and yelled, "We're going streaking!"  His dad, who was also watching the game with us, calmly replied, "No you're not.  Put your shirt back on."  It was a silly moment, no doubt, but one that I remember very fondly.  It's not so much my friend stripping out of his clothes (I probably could have done without that), but rather the incredible feeling of camaraderie and the jubilation of celebrating victory with my compatriots that elevated my Minnesota Wild fandom from hooked on the team to completely obsessed.  That was the moment when every goal for the Wild began giving me a jolt of very real adrenaline, whereas every goal against had the ability to ruin my entire week. 
When I went away to college at the University of Wisconsin, I quickly ditched my Gopher allegiances in favor of the more fun Badgers (yeah, I said it).  I went abroad to Spain, then moved to the east coast after college, and now I'm on the west coast.  While my allegiances to many teams have come and gone over the years, my Minnesota Wild obsession has survived and thrived everywhere I have gone. I don't miss a game, and my mood almost weirdly depends on the current state of the team.
This is the life-long love affair that could have existed between the North Stars and myself. Instead, now 25 years later, I continue to put every ounce of my sports fandom into the Minnesota Wild. Because as the saying goes, you can take the kid out of the State of Hockey, but you can't take the State of Hockey out of the kid.
NO PURCHASE NECESSARY.  SB Nation Why Are You a Fan Reader Sweepstakes starts on 8:00am ET on May 25, 2017 and ends at 11:59pm ET on June 8, 2017. Open only to eligible legal residents of the United States, 18 years or older. Click here for Official Rules and complete details, including entry instructions, odds of winning, alternative method of entry, prize details and restrictions, etc.  Void where prohibited or restricted by law.  Sponsor: Vox Media, Inc.