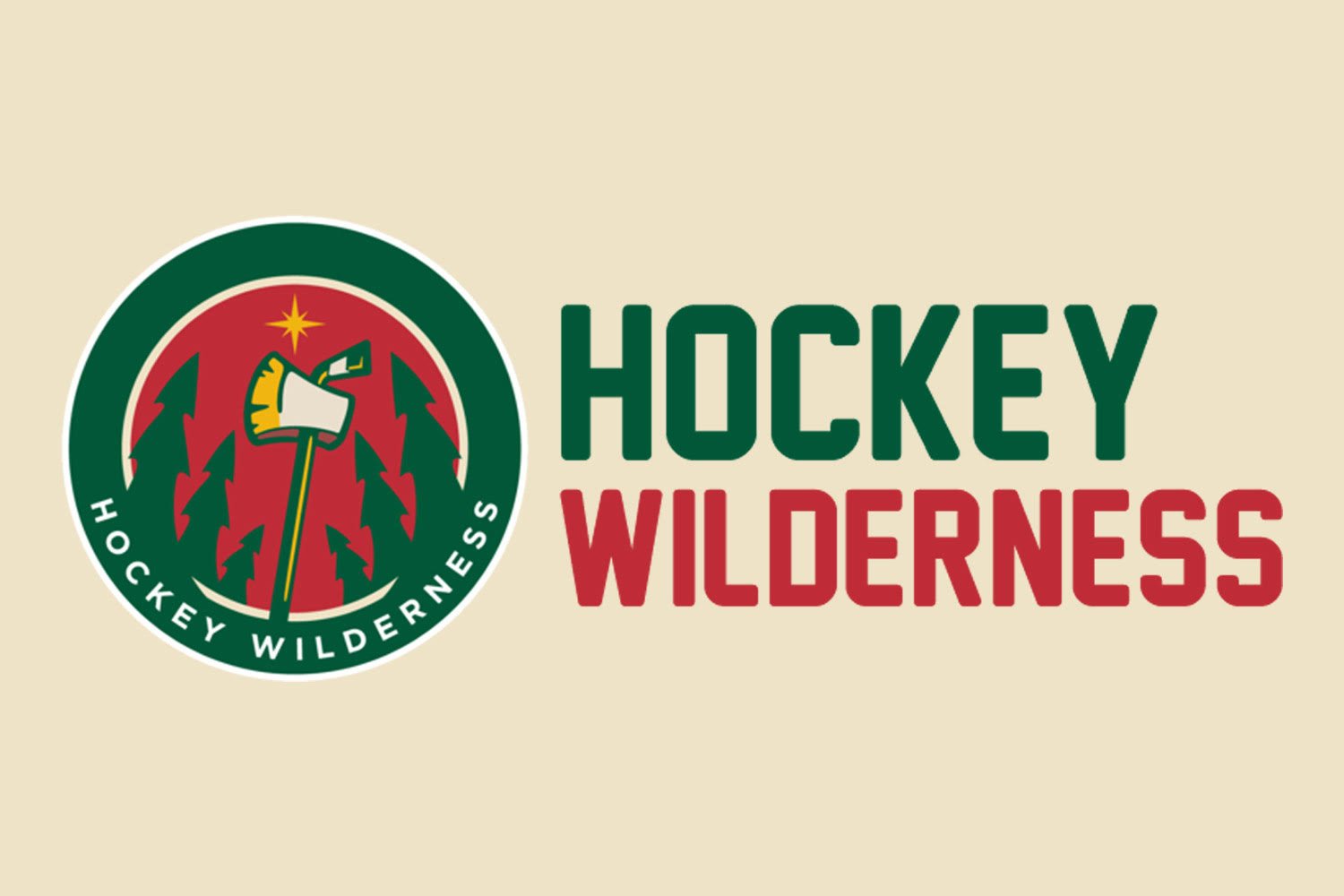 Welcome to what will hopefully be a frequently recurring feature of Hockey Wilderness, where we take a regular look at the line combinations, what's working, what's not, and play armchair head coach to see if we can determine what the lines in upcoming games might look like.
I'm your host, Kyle Anway. Hence, the title.
On one hand, the Minnesota Wild are currently 3-1, second place in the West Division, and got six points out of eight on a four-game road trip to start the season. All indications that things are working, and that head coach Dean Evason is unlikely to change things up too much.
On the other hand, you only have to watch the games from home to realize that while the third and fourth lines are looking solidly reliable, the top two lines could use some tweaking. Zach Parise and Kevin Fiala, last season's top goal-scorer and points-scorer respectively, have a combined total of zero points so far. Newly-acquired Marcus Johansson does have a goal in overtime, but has only generated three shots at 5-on-5 — all of them coming against the Kings in the second game of their series.
One of the most evident factors for the top-six struggles is the play of Victor Rask. Now, don't get me wrong, the 2021 version of Victor Rask looks like a marked improvement from the version the Wild have seen in seasons past, where his play frequently landed him in the press box as a healthy scratch. But since Evason made the move to swap first line center Nick Bjugstad for fourth line center Rask heading into the Anaheim series, Rask has looked a step slower than his linemates, especially Kirill Kaprizov.
If the Wild want to make the most of their best scorers, having them lug around an anchor like Rask is not the best way to do achieve that goal. But with limited NHL rosters (not to mention COVID quarantine restrictions and taxi squads), where exactly do you put a player like Rask?
The Taxi Squad
Wild Twitter and The Athletic comment sections have been advocating to sending Rask to the taxi squad, burying his contract and bringing up or bringing in a player who could fill a center spot on the roster. And while that may have been a possibility earlier, the Ian Cole/Greg Pateryn trade basically kills that as a possibility, as the Wild are now perilously close to the cap. A little less than $3-million of Rask's $4 million cap hit would still apply should Rask get taxied, meaning the Wild would have a little over $1 million to bring in another player.
Sure, the Wild could bring up taxi squadders Luke Johnson or Kyle Rau, but neither of them would solve the center problem.
The Press Box
The Wild currently have Gerry Mayhew as the healthy scratch, and could swap him for Rask in the lineup with no salary cap repercussions whatsoever. But I think that's a pretty drastic move, considering Rask hasn't been terrible by and large, just not as great as other potential options. And even if he was, taking Mayhew from his natural wing spot and putting him at center (though he does have some experience there) also isn't going to solve the Wild's top-six scoring problems.
So, like it or not, Rask is not going anywhere, and the Wild might as well get the most out of him.
The fourth-line option
Sturm – Rask – Hartman
BLANKET STATEMENT: Stats referenced from here on out are based on only four games, an admittedly small sample size.
Burying Rask on the fourth line is the knee-jerk reaction for a lot of fans, but so far this season, the Nico Sturm – Nick Bjugstad – Ryan Hartman line has been arguably the strongest in both puck control (with a CF% of 67.39) and in generating offense (with an xGF% of 84.20). And while Bjugstad certainly deserves a chance to move back up the depth chart, coaches are hesitant to break up a line when it's playing as well as it is.
The third-line option
Greenway – Rask – Foligno
The third line actually makes a lot of sense, as Rask can play his game without worry of dragging down some of the players who require more finesse on their line, while giving Joel Eriksson Ek a chance to play the top-six minutes he's earned as the current leading goal-scorer on the team. OK, he's only got two so far, but only Matt Dumba has more than one. Point is, Eriksson Ek has earned a chance to play with some of the top scorers on the team with his effort through four games. The problem, again, is that the Greenway-Eriksson Ek-Foligno line has looked really good both offensively and defensively. You don't want to mess with that chemistry if you can help it.
The mix-and-match option
Parise – Eriksson Ek – Kaprizov
Johansson – Bjugstad – Fiala
Greenway – Bonino – Foligno
Sturm – Rask – Hartman
The top line could swap Kaprizov and Fiala, but I'd love to see what Eriksson Ek would bring to the existing top line before changing up wing pairings. And though lots of fans would like to see a speedy line of Fiala, Eriksson Ek and Kaprizov, having Parise with Johansson and either Bonino or Bjugstad isn't likely to jump Zach's game.
Not to mention, the acronym works, as the Kaprizov-Eriksson Ek-Parise line would certainly be one to KEEP an eye on.
Bjugstad looked pretty good in game one before being shuffled down to the fourth line for Rask. While I don't think the Wild will elevate him all the way back, he showed he can keep up with talented players. Bjugstad also has one of the better CF percentages through four games, so if he can keep possession, he can feed Fiala and give him the opportunities to finally convert.
Bonino and Foligno should be playing together for the rhyme alone. Keeping Greenway with Moose maintains the tough, physical line that opponents will loathe to go up against.
And while, yes, the fourth line has been very strong especially in tough deployments, at some point, you've got to get your scorers, well, scoring. I'm willing to sacrifice a little bit of fourth line efficiency by sending Rask there if that means the Wild can finally get their top six rolling.
So, what do you think, Wild fans? Where should Rask land? And what lines do you want to see the Wild roll with during the series with the San Jose Sharks?