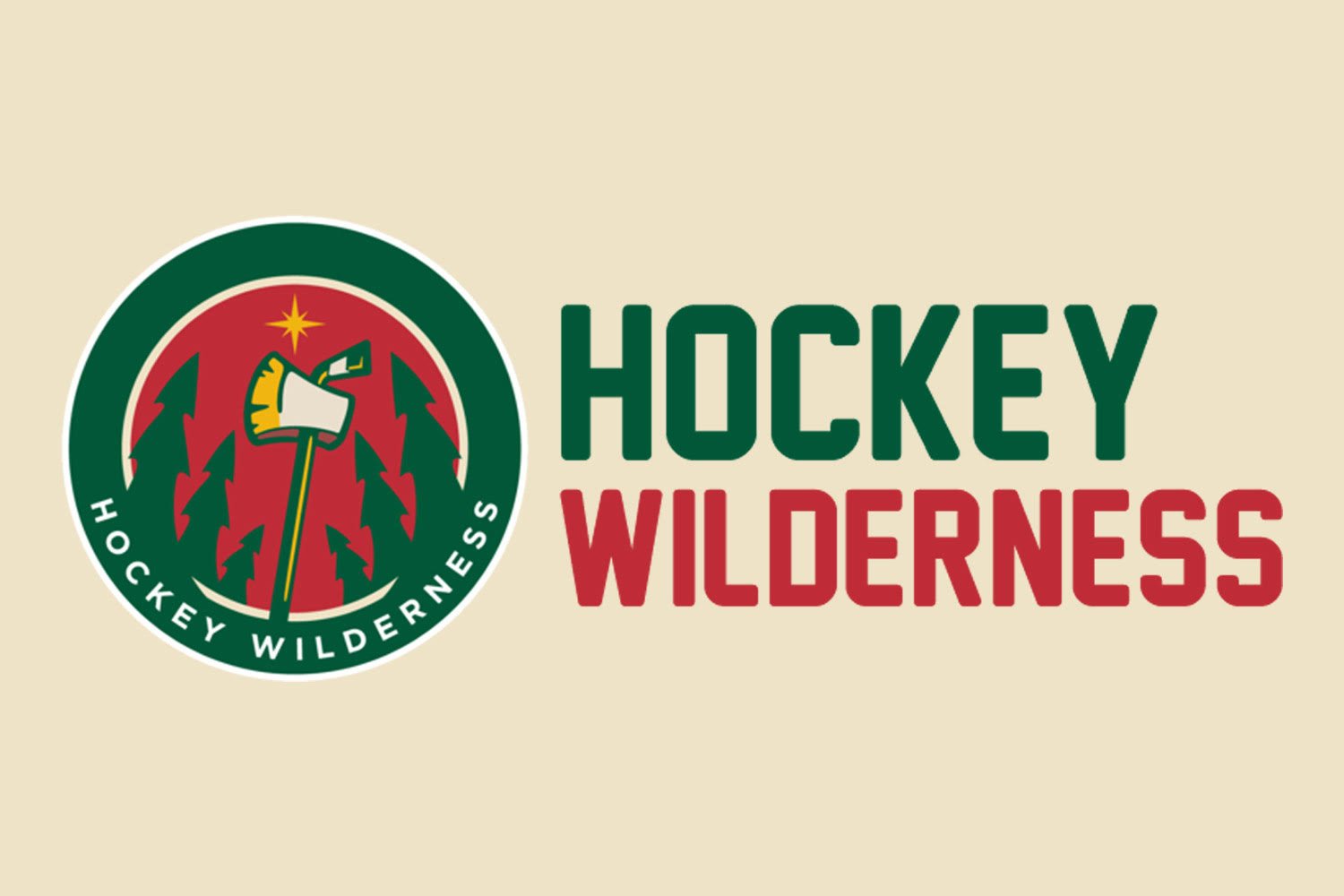 There is no time more optimistic than the beginning of the season. Everyone's got the same record. Everyone's in the best shape of their lives. Everyone's got young players who all seem like they're thiiiiiiiiiiiiiiis close to breaking out. Everyone (OK, maybe not Colorado and Florida) is poised to go to the playoffs, if not advance to a Cup run.
It's a great time. But for 14 teams, it's not. Only 16 out of the 30 teams can make the playoffs. That means 14 teams are optimistic for absolutely no reason. And if you're not one of those 16 who made it in, chances are, you sucked.
We're here today to strip the optimism from Opening Day, and ponder the worst. What if the Wild suck this year? I realize that if that were to happen, it can be very difficult to keep a cool head during such unendurable hardship, so for your convenience, I've decided to put together a comprehensive guide as to who should and will get your blame if the Wild's season takes a turn for the worse.
Note: Our blame-worthiness scale runs from 1-5 Martin Skoulas. As in real life, the more Skoulas you have, the higher potential there is for blame. The scores are what I think is most likely to happen, not necessarily what will happen.
Why you will blame him: If he and Heatley never had their confrontation, the Wild may have a better team to open the season with. Heatley's injury extended until past the end of the season, meaning the Wild were not able to buy his contract out. The last year of Heatley's contract is worth 7.5 million dollars against the cap. Eliminating that would have given the cash-strapped Wild opportunities to field a better team.
Why you won't blame him: It seemed to happen forever ago. I had to look up who it was that Heatley was involving himself with at the time of his injury, so I don't know how many Wild fans see this incident as a crucial moment in our team's offseason plans.
Blame you'll give: 1 out of 5 Skoulas
Blame he'll deserve: 1.5 Skoulas
Why you won't blame him: There are too many "ifs" in this bunch to be truly disappointed if one or more don't have success. There seems to be some interchangeability among them- if one doesn't work, there are two other guys to replace him.
Blame you'll give: 2 Skoulas
Blame he'll deserve: 1.5 Skoulas
Needs no introduction. Ryan Suter and Zach Parise rode in gallantly last season and led the Wild to their first playoff in five years. They're both really good.
Why you will blame them: They're the guys. When things go wrong, you'll always wonder what the guys could have done to prevent it. You don't give 98 million dollars to anyone and take missing the playoffs lying down.
Why you won't blame them: They're probably going to have good seasons. The likelihood of them being close to the biggest problem the Wild have is slim.
Blame you'll give: 3 Skoulas
Blame they'll deserve: 2 Skoulas
6. Dany Heatley
Why you will blame him: Heatley has mostly been a disappointment since he's gotten here, and has been on a solid downward trend since. He's been pretty slow, and that's been frustrating. He's being placed in a crucial spot in the second line. Basically, if he's not producing, it'll be hard to notice.
Why you won't blame him: He might actually be better this season. From what the pre-season storylines have reported, last season was a huge (and much-needed) wake-up call for him. He's in shape and noticeably faster, apparently. If that's true, he might be able to produce enough for him to not be considered a problem.
Blame you'll give: 3 Skoulas
Blame he'll deserve: 3 Skoulas
5. The Injury Bug
Devastated the Wild in 2011-12, made them limp into the playoffs in 2013.
Why you won't blame it: If injuries happen, I don't think there will be to many people who won't at least touch on them to explain why things went wrong. But here's the truth: Good teams aren't houses of cards. A good team should be able to tread water when a star player goes down, or some role players are out for a month. Depth is part of being a good team, and unless your team is starting a lineup like Minnesota had in March 2012, you don't get to blame injuries. Because they happen.
Blame you'll give: 4 Skoulas
Blame it'll deserve: 2.5 Skoulas.
Koivu was on pace to have his best season ever, then hit a wall in April, never recovering. The new father will be the first line center, with Zach Parise and Jason Pominville as his wings.
Why you'll blame him: Most criticism of Koivu comes from the fact that he's not the big scorer most people think of as a first line center, and people will hold that against him if the Wild falter. Also is the captain, which means additional scrutiny on him when things go wrong. His poor playoff performance will linger in our memories a while. In the realm of things I find more salient, last year was his third straight where he missed significant time or wore down, and he failed to have the kind of year people thought he'd have with Parise.
Why you won't blame him: The fans won't not blame him. But in case you can be convinced, it's no coincidence that the Wild play well when Koivu plays well, and don't when he's not, or not in the lineup.
Blame you'll give: 4.5 Skoulas
Blame he'll deserve: 3 Skoulas
After being made to carry the load last season, Backstrom seemed to wear down, finishing the season poorly and getting injured before the post-season.
Why you'll blame him: I'm not talking about you, per se, but there will be Wild fans who think Backstrom is still making 6 million dollars a year. It's easier to see a goal let in than the events that led to that goal. There are solid options behind Backstrom, so bad games will lead to inevitable second-guessing.
Blame you'll give: 4 Skoulas
Blame he'll deserve: 3.5 Skoulas
2. Mike Yeo
The head coach was brought back despite two seasons where his team completely collapsed, and almost completely collapsed. He did, however, lead the Wild into the playoffs for the first time in 5 years.
Why you'll blame him: He's the head coach. You get to implement the strategies, set the lineups, decide who plays with who, when a player gets ice time. Phenomenal cosmic power. When things don't go right, a coach needs to find answers, and a coach without answers is a coach without a job.
Why you won't blame him: Short of an injury apocalypse, I can't imagine a scenario where Yeo doesn't get a large amount of criticism. He has too good of a team, and too much control of too many factors to avoid it if this season goes badly.
Blame you'll give: 5 Skoulas
Blame he'll deserve: 4.5 Skoulas
1. Chuck Fletcher
Chuck Fletcher has rebuilt this franchise from the ground-up, and now is tasked with getting what's looking to be his best team yet to take the next step.
Why you'll blame him: This team is completely in his image. Only three non-goalies from the Doug Risebrough era remain- Mikko Koivu, Marco Scandella, and Clayton Stoner. He's selected two coaches. He's set up this team with his guys, and his prospects are at the point where they're expected to contribute. There were rumors that Fletcher (and Yeo) had his job hanging in the balance during the last game of the season, it's hard to imagine he'll be here if the Wild drop out of the playoffs.
Why you won't blame him: Out of sheer appreciation of where we are now, as opposed to where the Wild were when Fletcher took his job.
Blame he'll deserve: 5 Skoulas. The buck just stops with him this year.
With that in mind, go forth and enjoy this Minnesota Wild season! A full season of excitement and fun awaits you!