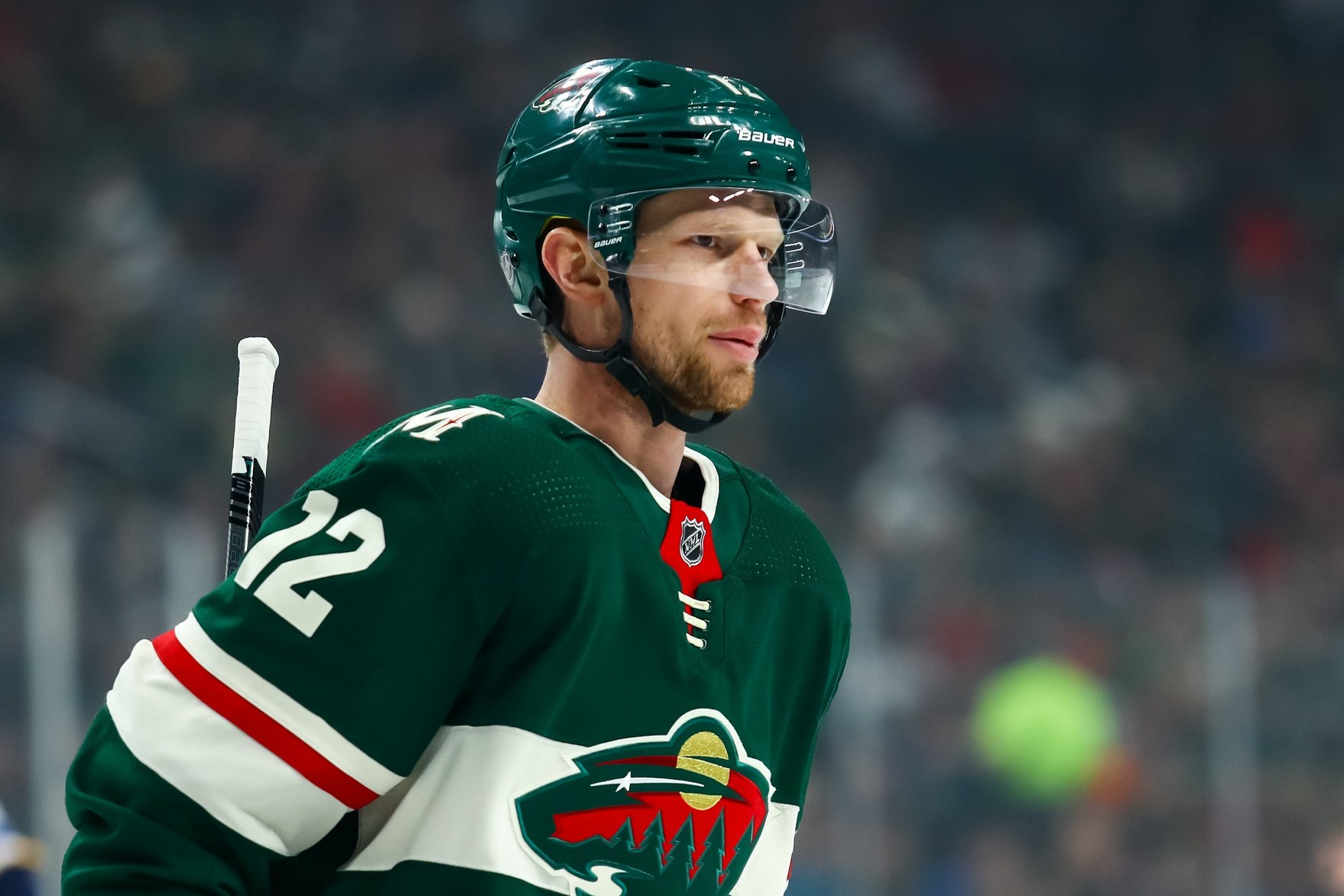 The Draft Lottery is this week and Minnesota Wild fans will find out what pick the team gets in the upcoming entry draft.
It's been widely acknowledged that the Wild need a new top-line center. Whether that comes by way of the draft -- part of a long-term plan -- or via free-agency for an instant impact impact, general manager Bill Guerin has a tough task ahead.
The best center in Minnesota's history is Mikko Koivu: He is the franchise's points, games and assists leader. But besides Koivu, who have been effective top centers for the Wild?
Now, in no particular order, let's take a look back through franchise history at the best centers in Wild history NOT named Mikko Koivu.
eric staal
One of the best free agent signings in the Wild's short history, Staal revived his career after a decline in Carolina and a short stint with the Rangers. He was a Stanley Cup winner with the Hurricanes and also one of the best forwards in the league in the 2000s, but was declining when he signed with the Wild.
Minnesota took advantage and signed the forward from Thunder Bay, Ontario, just across the Canadian border to a three-year deal. Since then, he has signed an extension. In the first three years of the contract he missed just one possible game and had 65, 76 and 52 points in each season, respectively.
His second season with the Wild was his best, where he tied the franchise record for goals in a season with 42.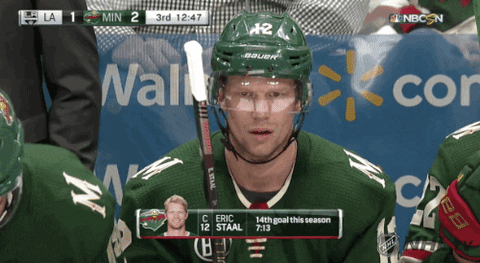 Although Staal is getting older, his career found new life when he got to Minnesota, as he just finished his fourth regular season with the team and has one year remaining on his extension.
Cliff Ronning
The Wild's inability to get past the second round of the playoffs could be the curse of Cliff Ronning. The one season he played for Minnesota, the Wild made their only trip to the Western Conference Finals. 80 games, one season, one unexpected postseason run.

 

While that is a gross exaggeration, Ronning was a key member of the young Wild team made up of young players and NHL vagabonds that surprised nearly everyone and was one of the final four teams standing in the league in 2003. He had nine points in 17 games that postseason, the second longest run of his career. He also had three assists in the sixth game of the second round series against Vancouver, a game that Todd Bertuzzi said wouldn't happen.

 

He scored 48 points in 80 games that season as one of the few veterans on the team, as well as one of the three players to have played in a Stanley Cup Final.

 

[embed]

[/embed]
Pierre-Marc Bouchard
One of the Wild's 'What if?' prospects never was an elite goal scorer, aside from his trademark

move, but had a burst of a few seasons dishing out many assists.

 

Concussion-related symptoms ended Bouchard's career prematurely at 31, but when he was on his game, he was one of the best playmakers on the Wild right around the two playoff seasons in 2006-08, including the Wild's only division title. He helped the goal totals of both Brian Rolston and Marian Gaborik in his many seasons with Minnesota.

 

[embed]

[/embed]

 

From 2005-06 to 2007-08 Bouchard had at least 57 points in a season, with a high of 63, with a career-high 50 assists, in the last season of that block.

 

The eighth-overall pick from the 2002 draft will be remembered fondly by many Wild fans for his scoring ability and his size, and the ultimate thought of what could have been a dominant prime if It weren't for a concussion that severely impacted his career.
Pavol Demitra
Many fans remember the trade. Patrick O'Sullivan and a first-round pick to the Kings for Demitra on draft day in 2006.

 

From there, the 2000 Lady Byng award winner played two dominant seasons for Minnesota with 64 and 54 points in each, respectively, as well as two playoff berths. It didn't hurt either Demitra or his fellow countryman in Gaborik when they fed off each other's production.

 

[embed]

[/embed]

 

Demitra only had two years in Minnesota, before signing with Vancouver to finish his NHL career. Sadly, he was one of the fatalities in the Lokomotiv Yaroslavl plane crash in the summer of 2011 that killed 44 of the 45 people on board. He was just 36 and still playing professional hockey at the time of his death.
Kyle Brodziak
Brodziak missed all but 12 games in his five years with Minnesota, proving what a consistent player he really was for much of his time with the Wild.
Minnesota acquired Brodziak in 2009 from Edmonton and had found a dependable penalty killer and reliable bottom-six center. Through his time with the Wild, he nearly had double the takeaways over giveaways at 265 to 140. In his final season with Minnesota, he helped the Wild to the top penalty kill in the NHL at just over 86 percent.
Overall, his time in Minnesota often started in the defensive zone, nearly 63 percent of the time at even strength he took a faceoff in the team's own zone. Including special teams, that percentage was nearly 67 in the defensive zone.
Despite being a primarily defensive player, he managed 22 goals and 44 points in 2011-12, the highest point total of his career.
[embed]https://www.youtube.com/watch?v=yADk6eomP5c[/embed]
Wes Walz
A fan favorite that many remember clamoring for in the 2008 playoffs right after he retired from the game.

 

[embed]

[/embed]

 

Walz has a special place as one of those players that found a home with the Wild after bouncing around the NHL and other leagues until he finally had a permanent standing. In six full seasons with the Wild, he was a consistent offensive player, scoring between 24 and 37 points for six consecutive seasons.

 

Beyond his offensive consistency, he made an important role for himself with the Wild thanks to his defensive prowess. He was a pesky player who was tasked with defending some of the opposition's top players night after night. In recognition of that ability, he became a perennial Selke Award candidate, receiving votes in four straight years from 2002 to 2007. He finished third in Selke voting in 2002-03, the highest of his career.