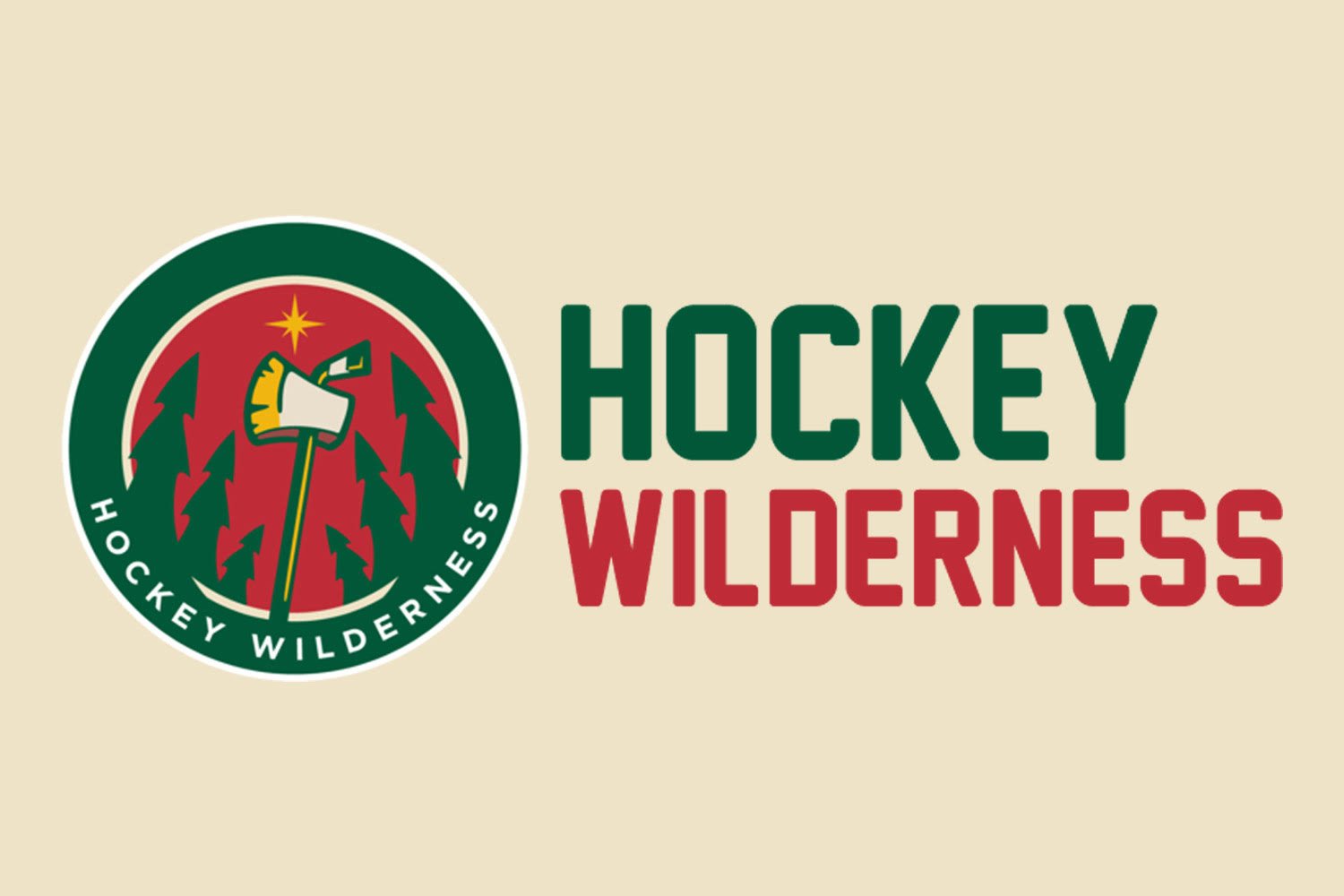 Big news. Bigly news. Yuge news...and seemingly not fake news. TSN's, and not Strange Brew's, Bob McKenzie has had a very active Twitter feed as of 7:15 tonight, but first he was breaking news that the Minnesota Wild were in some sort of negotiation with the Vegas Golden Knights that would help protect one of their exposed players for the Expansion Draft that is set to take place on Wednesday. Minnesota's own, Michael Russo, went a step further was to put into place what that deal would look like:
The player in the deal would be Erik Haula, and the supposed prospects that would be dealt have a lot of upward potential right now for the Minnesota Wild if their depth model is to continue in succeeding: Joel Eriksson Ek, Jordan Greenway, Luke Kunin, Kirill Kaprizov, and Alex Tuch. Russo, as of 15 minutes ago, alerted Wild faithful with this little guy:
Though unconfirmed, it would be a good time to revisit the story that Tony wrote earlier, where this deal was seemingly inevitable after the less than momentous Friday we had surrounding Jonas Brodin. I touched on it a bit, but this deal would also, according to Russo, would protect Staal, who has been becoming more and more of a likelihood after what the members of the advanced stats community were saying; his age being the only downward factor.
He really is the best center on the list of available ones, though I would have rather seen Dom pick Brock Nelson for depth over taking on Calvin de Haan's contract from the Islanders (though they're a part of seedy dealings with McPhee as well). Either way, if the rumblings are all true, there are going to be guys that we're going to lose. If there is a prospect that I feel Minnesota can do without, it's Alex Tuch.
I want to be the first to say that I like watching Alex Tuch play hockey. He's been a great shot in the arm offensively for a Des Moines team that was among the lowest in goals scored. Whenever he had the puck, the game seemed to slow down around him. He's going to be a decent hockey player some day, but if you're the Minnesota Wild, he might be the guy to send. Now, there are four other guys, but I feel like Tuch has the highest trade stock for a guy that has some shortcomings that the other don't.
Availability
If you're thinking that Kirill Kaprizov would be going to Vegas, I'd seriously have my doubts, and not because of his ability to play. Where you have the four others in North America, Russia has always been a wilderness when it comes to players coming over, something that might make Vegas shy away from getting him. After an amazing performance at the World Juniors, he continued his professional season with Salavat Yulayev Ufa in the KHL and won European Newcomer honors earlier this summer. Also this summer, Kaprizov was dealt, getting his chance to play with historic CSKA Moscow, who despite having never won a Gagarin Cup, have won the Continental Cup the last three seasons. The roster is pretty unimpressive when it comes to NHL caliber talent (only four had previously played in the NHL, Stephane De Costa the most). Despite Chuck Fletcher being just "hopeful" that Kaprizov will be here by 2018, and Kaprizov's agent dispelling any rumors otherwise, it's still quite a gamble if you're Vegas.
What is important, at least if you're looking to pick up his rights, is this: this is only his second season outside of Novokuznetsk, and sometimes players like playing close to home. This sounds far fetched, and it might well be, but there is no certainty surrounding a player that doesn't need to come to North America if he simply doesn't feel like it. There are rubles to be made in Russia as much as there are dollars to be made here, and KHLers have made similar moves before. Maybe Vegas could draw him in, given their recent signing of Vadim Shipachyov, but that's hardly a solid reason to be sold on a North American club. If Vegas takes him, and he never plays in North America, Chuck will be the Brain to McPhee's Pinky.
The Stats Game
Once again, I'll revert back to the highly skeptical world of advanced stats as a reason why it shouldn't be Joel Eriksson Ek, who recently gave up his rookie NHL status playing for the Wild this past season. To compare the two's NHL numbers side-by-side would be an easy one, but where Tuch would still be a good sell to Vegas is the development angle. If you're thinking that JEE has a greater upside to him than Tuch as far as league, Rob Vollman ranks the competitiveness of the SHL, where Flether decided to loan JEE, ahead of the North American AHL.
Sometimes the Swedish league stats give you an unimpressed look when taking a cursory glance. If you want to look at JEE's statline for Färjestad BK Karlstad, in 41 games in 2015-16 he only posted 15 points (G:9/A:6). In 26 games on loan, he tore it up with 16 points (G:8/A:8) in just 26 games en route towards consideration for an award that Kirill Kaprizov won. If you're looking for upward center potential, compare Eriksson Ek's final season in Sweden to Marcus Johansson, also formerly of Färjestad BK Karlstad:
As far as upward swing, consider that since becoming a regular on the Washington Capitals, Johansson proved himself a consistent 40 point scorer in his second full season in the league; reaching a career high of 58 this last season (G:24/A:34).
Tuch wasn't afforded the luxury of developing in the SHL since he's not a native Swede, nor was he under contract with an SHL club when he was drafted. Despite being the leader in point shares (2.30) and goals (18), he shared the latter title with a player that was traded in February (Teemu Pulkinnen). Among Wild rookies, he was nearly identical in stats with Mario Lucia at the All-Star break, who missed most of the second half due to injury. Among AHL rookies, Tuch was 30th in point production, the first being a guy named Daniel O'Regan, born in Berlin, Germany. Go figure. You could argue he looked a step behind on NHL ice, which is easy as a newcomer. But he failed to find the net or guide another to it in six games, even when he played on a line with Staal.
What Vegas would be attracted to is his size. At 6'4"/222, if he finds his wheels, he'll be an amazing addition to Vegas. He's a guy that will play in the NHL. I don't think that Tuch has less potential than the four other guys by any means, which is why I think Vegas would want him. But the reality, statistically speaking, was that he was a star on a mediocre AHL team, but has time to grow. I'd still cheer if he came into Wells Fargo in a Chicago Wolves sweater.
Upward Potential
Where Vegas would want to take Tuch as a player that looks poised to make the next move to the NHL, Jordan Greenway is still in college and Luke Kunin is not far removed from it. Both are young guys that haven't had to be tested by professional offenses.
If you're a fan of Tuch's size, Greenway will fill that void and then some at 6'5"/230. Though at the opposite wing, he has shown what he can do at BU and could also be a potential linemate of Luke Kunin, who is entering his first full professional season. Though you'd want Kunin to be at the center position when he finally gets his number called, he's been in Des Moines on the wing and could be a replacement for Tuch's production down I-35. If Derek Lalonde does start using him more at his natural center position, a potential reunion of two Gold Medal winning linemates is something that should excite Wild fans as well.
What we don't yet know is how their games will translate to professional hockey, though Kunin has made a good start of it. Their status as green would be enough reason to Vegas to turn their attention elsewhere. Tuch, on the other hand, has the professional experience that would make him an ideal prospect for Vegas to both want and be comfortable trading for.
Although I wouldn't want to see the flow go, Tuch might be the best prospect of the bunch to ship to Vegas. For the price of Staal and Dumba, I'd say that's a pretty sweet deal.