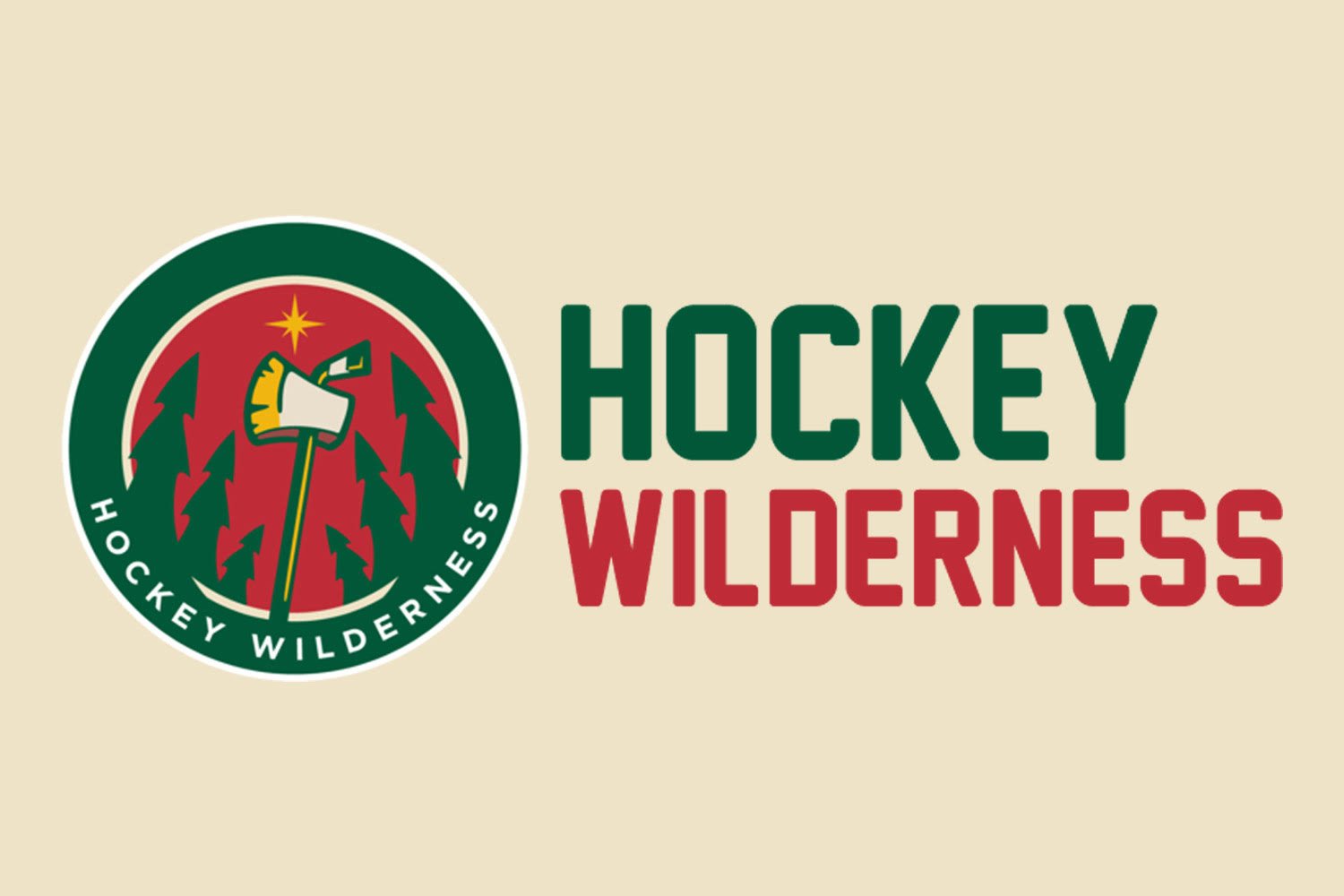 Sayonara angry puck logo, the Minnesota Whitecaps have a new logo. Fairly simply in design--as it's a waved white line with blue trim on a black circle—the logo is much cleaner and specialized than their previous one. That's because the wavy line is curved in just the right way to form a couple of crested waves, aka whitecaps, but can also be seen as an 'M' for Minnesota or a 'W' for Whitecaps. Somebody put some effort into designing this symbol, which according to www.nwhl.zone was M Style Marketing.
Personally I wish the waves were a little more stylized to obviously be waves, since I always see the M first (and it does say Minnesota at the bottom), but I imagine the design will grow on me. I've liked seeing it on caps in photos @WhitecapsHockey has posted on Twitter, especially the one of Amanda Leveille and Jason Zucker just below. Though the real test will be seeing it on jerseys—fingers crossed for royal blue sweaters, though black or white would still look pretty snazzy with the design. Mostly I'm just happy the Whitecaps have a new logo that represents them.
Also of note, the Whitecaps announced an additional five signings Wednesday: Lauren Barnes, Sadie Lundquist, Amy Menke, defender Emma Stauber, and goaltender Julie Friend. All of these players are former WCHA players and have remained active in hockey since graduation, typically by playing for the Whitecaps when they were an independent team or else playing overseas. This wave of signings has certainly buoyed the roster for the Whitecaps and gives us a better sense of what the team will be like once the season commences. Looking forward to a great year!
Barnes is a Minnesota State graduate and played three seasons with the Mavericks after spending her freshman season with the Mercyhurst Lakers. She earned 8 points, 0g-8a, in 31 games during her first collegiate season then went on to tally 54 points, 12g-42a, in 108 games for MSU.
Lundquist was a forward for Bemidji State from the 2009-10 season through 2012-13 season. In that time Lundquist played in 144 games and had a career total of 83 points, 26g-57a.
Menke graduated from North Dakota in 2017 after a 148 game career where she wracked up 108 points, 50g-58a. Menke also has some national team experience on the U18 and U22 teams.
Stauber was a Minnesota Duluth Bulldog who graduated in 2015. Serving on the blue line she played in 142 games, missing only one game during her entire career, and tallied 23 points, 3g-20a.
From the start Friend was an important goaltender for St. Cloud State. She played in 93 games for the Huskies, logging 5298 minutes and 52 seconds in which she faced 3178 shots and had a .905 SV%. Friend's overall record was 19-65-7 when she graduated in 2015.