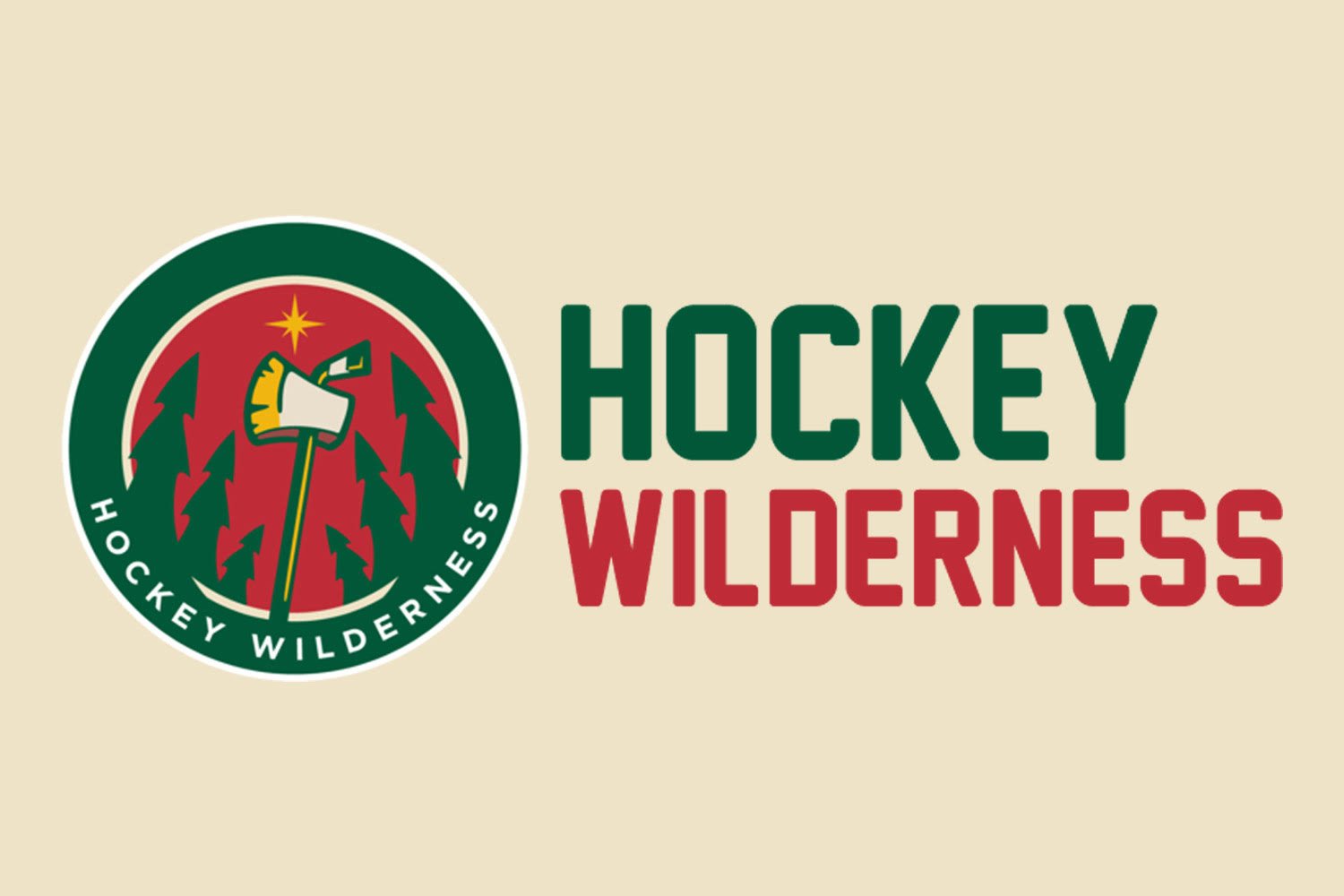 If you're reading this, you're more than likely a fan of the Minnesota Wild. And if you're a fan of the Minnesota Wild, you're also very likely to be bored out of your mind. It's officially been over two weeks since the last time the Wild were in action, and with all sports temporarily postponed due to COVID-19 (or coronavirus), there's not much to do other than lay around and be sad.
Well, we're here to change that for a few minutes. In our very mature and always professional Slack chat, we've been discussing which Wild players (past or present) we'd least hate being stuck in a room with for a month-long quarantine. A lot of us have some very interesting reasoning for our selections, and we're going to share them with you because, well, we have nothing better to do with our lives.
Ryan: For me, it's Matt Dumba. No question about it. Let's go over some known facts about the guy — he loves Tony Hawk's Pro Skater, he has a fondness for the old Mighty Ducks sweaters and he has the best taste in music on the team. I also love Tony Hawk's Pro Skater, I recently bought a vintage Paul Kariya sweater and Dumba and I seem to like a lot of the same music. He and I would just listen to music and play video games all day. Definitely doesn't seem like it would be an unbearable scenario if I were stuck in a room with him for a month.
Logan: If you follow me on Twitter, you know I'm a billet mom for the WHL. Which team? The one that Matt Dumba and Nino Niederreiter played for of course — the Portland Winterhawks! Everyone connected with the team has nothing but wonderful things to say about both of them, and more than a few heartwarming (and laughter-inducing) stories about them as well. Besides, a ball hockey scrimmage on my back patio between the two of them would be super fun to watch, and to livestream to brighten everyone's day. Who wouldn't want to spend a month with two guys known for being the human equivalent of a ball of sunshine?
Kyle: Any Wild player, past or present? Derek Boogaard. I know, that's a rough selection. But setting aside the obvious implications, here's why. First, he's the only Wild player I've ever met in person, and he was super nice to a random sales guy when he came in to pick out some skates for a friend of his at my sporting goods store. Second, by all accounts, he was one funny and sharp-witted dude — just check out this commercial for said hockey store:
Lastly, if anyone comes to loot our 10-year stock of toilet paper (kidding, of course), I could count on Derek to throw down to protect us. But mostly, it would be nice to have him back. Miss ya, Boogeyman.
Eric: This might be a bit of an odd choice, but absolutely Zenon Konopka. If I'm looking for someone who is going to help keep me entertained while stuck in quarantine for a month, it's gotta be Konopka, provided he brings his bunny. He only played 73 games for the Wild with just two points and 172 penalty minutes. But look at these two:
As long as Hoppy comes with, then my choice is pretty easy. And look, the bunny even knows about hockey. The three of us could talk sports together.
Every impression I get from Konopka's social media tells me that he is a really funny dude, and if I had to be stuck in quarantine with any past or present Wild player for a whole month, I wouldn't want it to be someone boring. And Hoppy? That's just a bonus.
Happy: If I'd have to hang out with a player and bunker down for a while, why not choose a character like none other. That's why I'd pick former Wild netminder Ilya Bryzgalov. The guy was not only famous for his play, but his bizarre thoughts and comments in the media. How could you not forget his famous speech about the universe on HBO's 24/7 Road to the Winter Classic back in 2011?
Bryzgalov is a guy that would always keep things interesting. He has always been known for his happy-go-lucky lifestyle. Instead of sitting on the couch and simply watching the next Netflix or Hulu show, Bryzgalov would likely want us to spend our time doing something bizarre from an art project to researching different galaxies outside the Milky Way.
During the 2014-15 season, the Anaheim Ducks gave him a professional tryout. He expressed his love of life in a bizarre yet sweet way. "I am who I am. Life is too beautiful to be sad, to be depressed. The sun comes up every day and it's beautiful." That's a guy I wouldn't mind hanging out with personally. With Bryz, it would be something new every single day.
Zeke: If I had to pick a player to be stuck in quarantine with for a month, hands down, it would have to be Alex Stalock. Obviously, his energetic and enthusiastic style of play on the ice has made him popular among fans and teammates, and I can't imagine he isn't like that as a person as well. With the present circumstances around most of our lives, we could all use some positivity and energy in our lives, and Stalock seems like he would be the perfect person to hang around in these times. What could be any better than hanging out with a professional goaltender who plays for the Wild, is originally from the area, and has always shown a strong attachment to the professional sports teams and people in the area? Plus, as an added bonus, he is an alum and former goalie for the still defending National Champions, the University of Minnesota Duluth Bulldogs.
Kurt: Personally, I think hanging out with a player like Mikko Koivu would be a great time. He's a Minnesota legend and longtime captain, and seems like a person who I'd enjoy having a cold brew with. He was drafted all the way back in 2001 by the Wild and still hasn't left after all these years. Players these days are always on the move, and yet he stayed put, which is admirable. I'm also personally one who loves to look back at older sports highlights, and throughout his 19-year career, there are plenty of memories that we could chat about to pass the time. Talking about the game of hockey, and even other sports, would definitely be fun with a guy like Koivu.