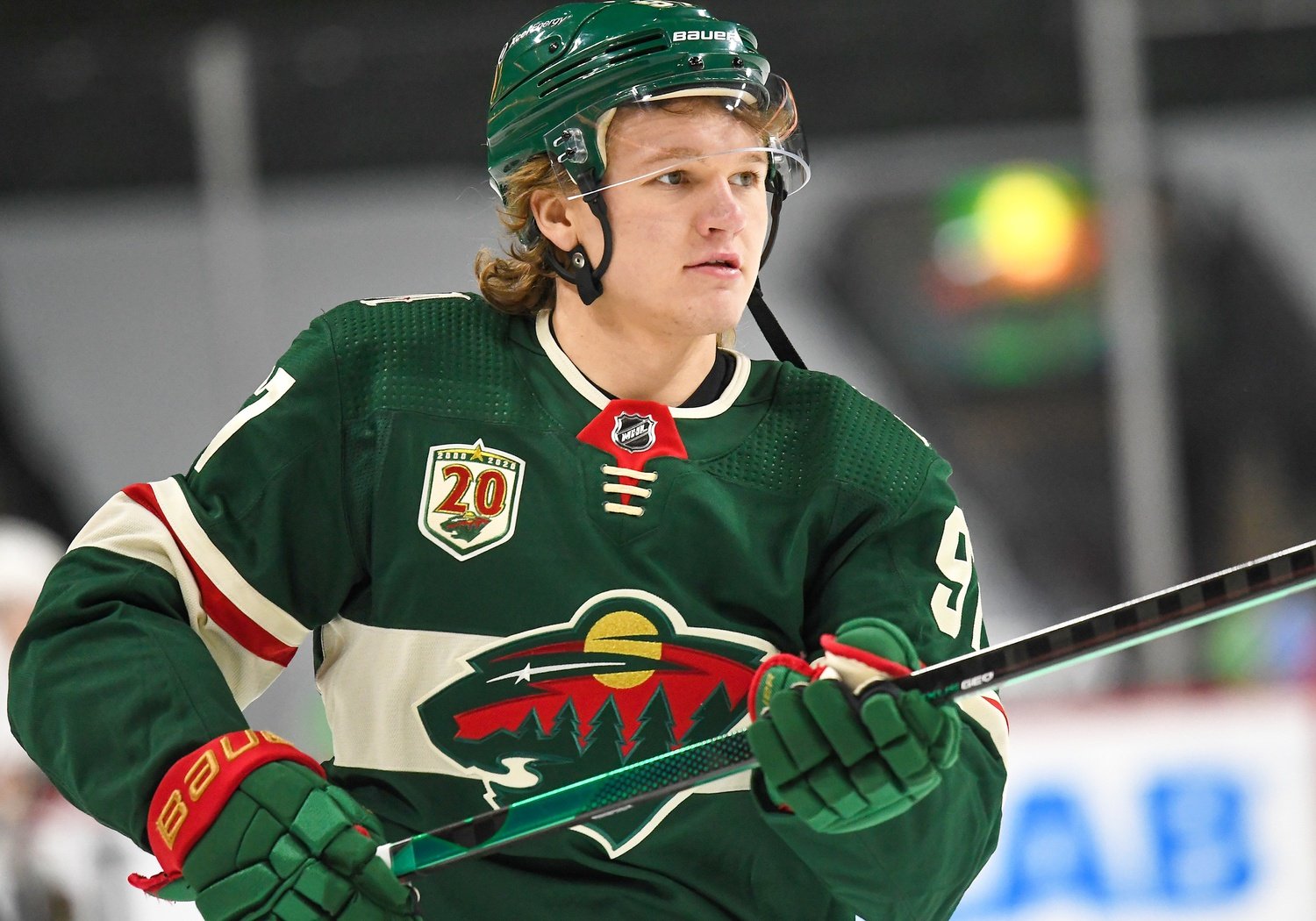 Fans eagerly awaiting the end of the Kirill Kaprizov saga, we've got bad news for you: It's marching on. After a summer of "contentious" negotiations, with talks rumored to have "gone cold" and (since-debunked) rumblings of an eight-figure KHL contract, the State of Hockey still must endure more twists and turns in the quest to lock down Kaprizov.
Two weeks ago, things seemed headed in the right direction. The Athletic's Michael Russo said on KFAN, "It's like they're not close, but they're very close. They've compromised on the term; I think they're pretty much at five years. I actually think the money's pretty close, in the $9 million range, and now they're working out the final agreement." But he noted afterward that, "Then they're gonna have to deal with the structure, [and] the structure is not gonna be easy with this."
Apparently, it wasn't easy. Russo published a report earlier this week stating the two sides haven't spoken in a week. This impasse makes it nearly impossible for Kaprizov to make the start of training camp. And if training camp isn't the deadline to get this deal done, you have to wonder how long this lasts.
What details could have derailed that seeming progress? Russo speculates it could be about signing bonuses because the Wild have stopped issuing bonus-laden contracts under Guerin. Other possibilities could be what years he makes money in. Could he want a deal that's super backloaded to avoid high escrow in the flat cap years? Or perhaps a front-loaded deal?
Whatever it is, there's a stalemate. Guerin told Russo earlier this week, "[We're] at a point where we feel we're being extremely fair. How far apart are we? Not very, but sometimes those can be the things that take a while."
What's frustrating is the two biggest points of contention -- the contract length and average annual value (AAV) -- are apparently resolved. It's hard to speak authoritatively without knowing all the behind-the-scenes machinations, but why draw a hard line at this point?
The structure of Kaprizov's deal can't really affect his salary cap hit. If his AAV is $9 million, it doesn't matter how much or little he's paid in any given year. All a signing bonus does is require the team to pay a big chunk of change in a lump sum. Maybe that's a pain for ownership, but it's gotta be feasible.
Sure, they may not want to set a precedent with giving out signing bonuses, but the solution seems easy here: point out that Kaprizov's situation is different, and he's a rare exception. It's the same thing they'll no doubt do if one of their young players wants $9 million after 55 games. If you want large signing bonuses, or $9 million, start scoring at a 40-goal pace.
Even if he's trying to get Mikko Rantanen ($9.25M) or Mark Stone ($9.5M) in the final stages, who cares? At this point, what's a half million of cap flexibility going to buy them? In NHL terms, that's fighting over pennies.
When does it get to the point where Guerin asks Kaprizov's camp, What does it take to sign your client today? and bite the bullet?
Especially with so much at stake. The Evolving Hockey staff ran the numbers on two different Minnesota Wild teams: One with Kaprizov in the lineup and one where he's replaced with Matt Boldy. They found the difference between the two versions of Minnesota to be ~4.5 points in the standings.
Two and a quarter wins doesn't seem like much here, but Kaprizov's absence greatly hurts Minnesota's playoff odds. They'd plummet from 68% to 48% if Kaprizov doesn't sign by Dec. 1, becoming ineligible for the season. Even if he does sign before then, he could miss a quarter of the season, eating into his value. That lost point or two could make a big difference.
And it's not just in wins and losses, but in ownership's pocketbooks. Home playoff dates make a lot of money, and missing the playoffs loses them two, at minimum. Whatever they're negotiating over, it's probably not worth potentially losing those playoff revenues over.
At the end of the day, it won't matter who you think is unreasonable, or at "fault" for this impasse. The only thing that will matter is this: Minnesota is undoubtedly a much worse team without Kaprizov. That fact matters more than anything else. Clinging tight to an extra quarter million, or not cutting fat bonus checks, or salvaging the team's pride won't increase Minnesota's playoff odds one iota.
Drawing a line in the sand will undoubtedly excite fans who are frustrated by Kaprizov's negotiation tactics. But there's a difference between getting fans cheering online and getting a raucous Team of 18,001 to cheer. That's not going to happen with Kaprizov on the sidelines in October. Continuing this staring contest will hurt Minnesota more than it will Kaprizov. They've got to do whatever it takes to get this deal finalized.