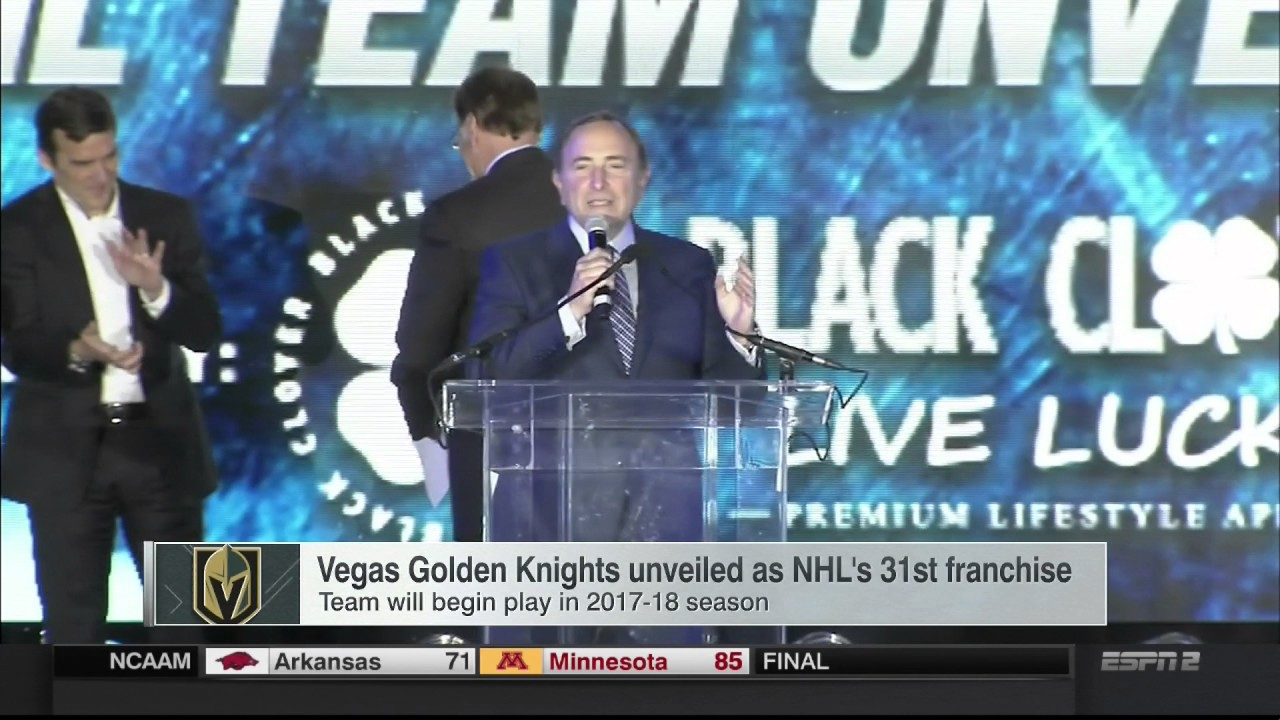 The NHL will add a new team to the fold for the 2017-18 season: The Vegas Golden Knights. So, that means an expansion draft, giving the Knights a chance to pluck players from the other NHL teams in order to help fill their roster.

 

Vegas will join the Pacific Division in the Western Conference, bumping that division from seven teams to eight. The Eastern Conference will still have 16 teams (two divisions of eight teams), and the West will now have 15 teams, with the Central Division still housing seven teams.

 

Here are the basics of the expansion draft:

 

The Knights will select 30 players -- one from each NHL team -- in the expansion draft. It must select 14 forwards, nine defensemen and three goaltenders, along with a minimum of 20 players under contract for the 2017-18 season. Vegas cannot buy out any players selected in this draft earlier than the summer following its first season.

 

As part of the draft, each of the 30 teams will offer up a protection list of players they'd like to keep and not risk losing to Vegas.

 

Teams have two scenarios to protect players:

Protect seven forwards, three defensemen and one goaltender

Protect eight total skaters and one goaltender

There are some guidelines with which players can or cannot be on this protection list. Any player with a no-movement clause in his contract must be protected and will count toward the above totals. All first and second-year professionals and unsigned draft choices are exempt from selection. They will not count toward the above totals.

 

The rest of the players not protected will be exposed for the draft. Teams must have these requirements for exposing players:

One defenseman who is under contract for 2017-18 and played in 40 or more NHL games the season before, or played in 70 or more NHL games in the past two seasons. The same goes for two forwards.

One goaltender who is under contract for 2017-18 or will be a restricted free agent at the end of his contract before the 2017-18 season.

Protection lists must be submitted by 5 p.m. ET this Saturday. Vegas will select its players by 5 p.m. Tuesday and announce the selections on June 21.