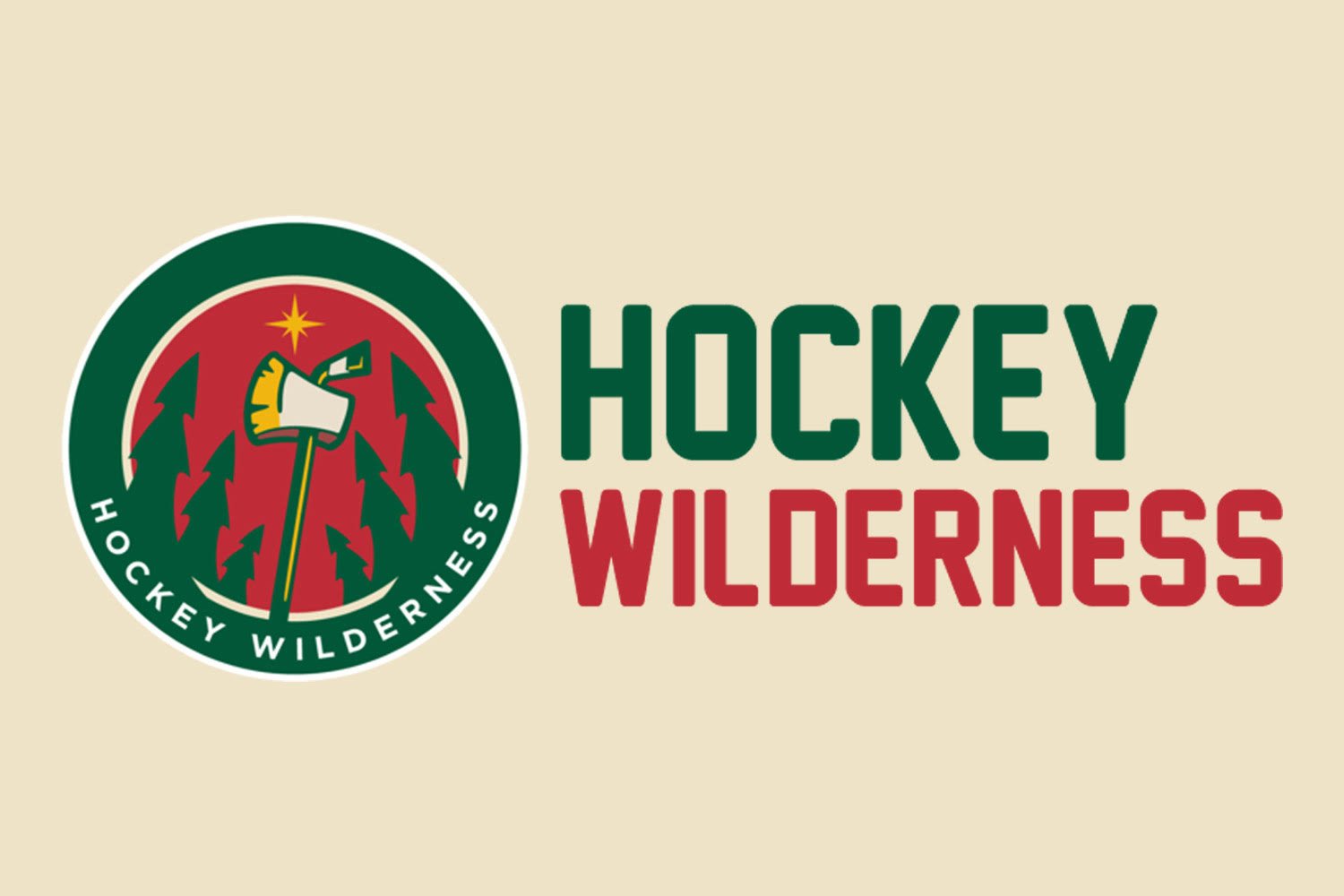 Now that the Minnesota Wild roster is pretty much set in stone for 2019-20 -- barring a major trade before training camp -- it is now into that time of the offseason where we can gander out and project some things. Like for instance, what would the Wild roster look like one year from now?
Yeah, let's talk about that one for a minute.
First, let's set some parameters. The salary cap for 2019-20 went up to $81.5 million, which was a minimal increase from the $79.5 million in 2018-19. For the sake of projecting the roster and the lack of growth of the cap between last year and next year, let's set it at $83.5 million which is just another increase of $2 million.
Also, this is going to exclude any in-season trades. You could take a logical guess at who could be traded, but it is essentially like throwing a dart at a spinning wheel. Odds are slim of being correct, especially now since Jason Zucker had a 10 team no-trade list kick in on July 1.
Currently, Minnesota has 15 players under contract for the 2020-21 season. That figure does not include Kevin Fiala, Joel Eriksson Ek, Ryan Donato and Nico Sturm who are all restricted free agents at the moment. All are expected to re-sign with Minnesota for next season.
Let's say for instance those players all sign to bridge deals that Evolving Wild has projected for them. Now suddenly the roster is up to 19 players under contract. And for the sake of arguments, let's just project the salary cap to go up to the $83 million that it was originally supposed to be for 2019-20. With the 19 players under contract, Minnesota has a cap hit of $64,586,922.
[caption id=attachment_52246" align="alignnone" width="1698]

via CapFriendly.com[/caption]
For the 2020-21 season, the Wild have three players going to unrestricted free agency. Mikko Koivu, Jared Spurgeon and J.T. Brown are the three who can be eligible to sign elsewhere on July 1. The Wild also only have two restricted free agents -- Luke Kunin and Jordan Greenway -- which will give general manager Paul Fenton a lighter load of work next summer.
First, let's sign the restricted free agents. We again use the Evolving Wild projections since it is very logical both could spend portions of 2019-20 in Iowa as the Wild currently have an abundance of forwards on the roster.
With both signed to bridge deals of $1.5 million AAV, the Wild cap is now up to $67,586,922.
[caption id=attachment_52248" align="alignnone" width="1702]

via CapFriendly.com[/caption]
Now we move to the team's unrestricted free agents. Brown has already been reportedly shopped on the trade market, and given the infusion of young talent about to come through the Wild's system, he is unlikely to return to Minnesota.
At 36, Koivu's age and now serious knee injury has his future with the Wild up in the air. It is more likely to be his final season with Minnesota, and we will project it out that way due to the players already on the roster who can play center.
Finally, Spurgeon has expressed an interest in staying with Minnesota but wants to hear what Fenton's plan is for the future as he wants to win. Let's say he likes what Fenton has to hear and signs a contract extension valued at five years and $35 million ($7 million AAV). He becomes the second defenseman on the roster to make a $7 million-plus cap hit and is just one of three defensemen on the roster signed past 2020-21.
With Spurgeon's cap hit, Minnesota just finds itself at $8,413,078 below the salary cap.
[caption id=attachment_52249" align="alignnone" width="1700]

via CapFriendly.com[/caption]
Now that Spurgeon is back in the fold, the Wild have a nearly full roster of 22 players. Since they are more than likely going to try and be active players in free agency, they need to lose a player off the active roster. Look no further than Victor Rask and his $4 million cap hit for two more seasons.
There is a slim chance of Rask having a turnaround in 2019-20, and an even slimmer chance of Rask being on the roster beyond the 2020 offseason. It will cost the Wild quite a bit to unload his contract on someone, so in the interest of saving draft picks, Rask gets bought out and will carry a $1.333 million cap hit for the next four seasons.
The buyout of Rask puts the Wild cap at $71,920,255 which is $11,079,745 below the cap.

With a roster of 21, what do the Wild need to address in free agency? Scoring, again, most likely. But they won't be signing Taylor Hall, the most coveted free agent of 2020. But with the young players on the roster again moving up in the lineup, 2020 might be a likely show-me season for those players, especially given the fact a premium roster spot opens up with Koivu's departure.
A need the Wild will have to address in 2020, however, is goaltending. Devan Dubnyk will be 34 next summer, and his roller coaster 2018-19 season gives one doubts about whether he can stabilize his numbers for 2019-20. Alex Stalock has proven to be a less than capable backup, and for the sake of giving Dubnyk more nights off, the Wild go out and try to make an upgrade at that position to help bring some stability to the group.
There is a decent crop of goalies available on the market, led by Braden Holtby and Corey Crawford. The Wild will definitely not be going after those players, but perhaps the best option at backup is Anton Khudobin currently of the Dallas Stars. Khudobin had a great season along with Ben Bishop in 2018-19 -- .923 save percentage in 41 appearances -- with Bishop set to shoulder more of the load next year barring injury.
Again, the Wild will most likely have to offer an extra year to get his services, so let's estimate a three-year, $9 million contract for Khudobin to return to Minnesota. Unless Bishop gets hurt and Khudobin comes out of nowhere to get himself in the conversation of being a number one somewhere, he will most likely become a decently paid backup again.
In the move, Alex Stalock is put on waivers and sent to Iowa.
[caption id=attachment_52251" align="alignnone" width="1702]

via CapFriendly.com[/caption]
To fill out the roster, Minnesota just calls up Gerry Mayhew from Iowa, as he has been one of Iowa's top performers the past two seasons and even earned a new contract from Minnesota as a reward for his great play. Mayhew would likely be an extra for Minnesota in 2019-20, but again given the number of forwards on the team he will be buried in the AHL once again.
[caption id=attachment_52253" align="alignnone" width="1700]

via CapFriendly.com[/caption]
After the moves, Minnesota sits $8,164,745 below the $83.5 million cap. It gives them ample flexibility to make some additions during the season should they be in contention and wanted to make a splash at the trade deadline.
Oh, one more thing. Let's not forget the star prospect Minnesota has sitting in Russia, Kirill Kaprizov. He is expected to sign with Minnesota after the 2019-20 season when his KHL contract expires.
Minnesota signs him to an entry-level contract, which fills out the roster limit at 23. Once again, the Wild have a logjam at forward with 14 currently on the roster. Kaprizov's signing just completely changes the complexion of the roster. Someone will have to move because he will want a top-six spot guaranteed before he puts pen to paper.
Greenway is sent to the Edmonton Oilers as they are looking for young forwards on cheap deals to fill out their roster. The Wild get a fourth-round pick in return, as that gives them two in the hopes of moving back up into the third round.
Now with 13 forwards, the Wild appear set, as Zucker will move over to right wing to accommodate Kaprizov's arrival. So here is the roster that enters training camp in September 2020.
[caption id=attachment_52256" align="alignnone" width="1698]

via CapFriendly.com[/caption]
Assuming Zach Parise and Eric Staal can still contribute a good deal at age 35, Minnesota could have their deepest teams since 2016-17. But again, that is under the assumption Fiala, Donato and Eriksson Ek step up their game in 2019-20.
The other thing to think about with this roster will be contract extensions for 2021 and beyond. Dubnyk will be in the final year of his six-year contract. So will Jonas Brodin, Staal, Marcus Foligno and Nick Seeler. Then there is the crop of restricted free agents from the 2019 offseason again. A lot to also think about, as you can see below, the Wild do not have a lot of salary committed to 2021-22.
[caption id=attachment_52255" align="alignnone" width="2574]

via CapFriendly.com[/caption]
Well, there you have it. The crystal ball has gazed into the future a year from now to see what the Wild roster looks like. Is it a playoff team? Fenton will sure hope so.
Never Miss an Episode of Giles & The Goalie!
http://zonecoverage.com/wp-content/uploads/2016/05/itunes.jpghttp://zonecoverage.com/wp-content/uploads/2017/05/Podcast-header-Image-City-1.jpg