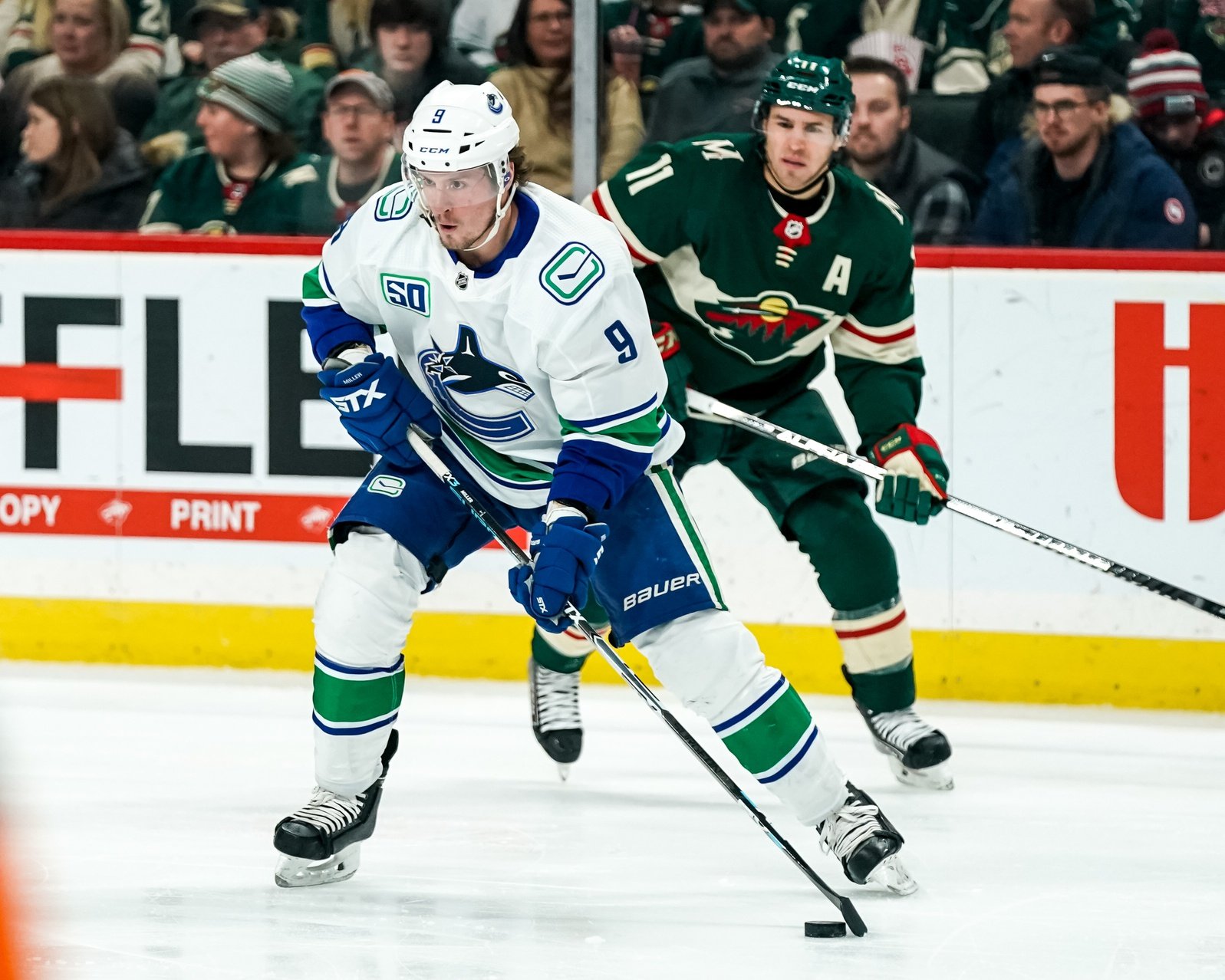 If you missed any of the reviews of the Minnesota Wild's regular season games against the Vancouver Canucks, you can check them out here, here, and here. But as we now gather for the week leading up to the puck drop in this five-game series, it is time to ask ourselves what we learned from these regular-season meetings to see if there's an advantage to be had by one team or another.
Here are the key takeaways from those meetings.
Five on Five and Special Teams Play was Pretty Even
Both teams were eerily even at five on five during their meetings. There were times the Wild were badly outgunned, but they managed to make up for it and only trailed Vancouver in Corsi by 50.5% to 49.5%. Very even.
Expected goals and high danger chances also followed suit. Vancouver averaged 1.99 xG per game to Minnesota's 1.86 xG -- the difference came in the final game where Vancouver had a decided advantage in this category -- while the Wild had 30 high danger chances to Vancouver's 28.
Special teams also followed this trend. Three power play goals for the Canucks and two power play goals for the Wild. No real decided advantage for either squad.
Kevin Fiala And Quinn Hughes were the stars of the series
Young stars are almost a necessity in the NHL in this day and age, and both teams had a young star leading the way in the regular season series.
For Minnesota, they were of course led by Kevin Fiala, who provided some highlight reel goals to propel the Wild in their two victories over the Canucks.
On Vancouver's side, they were driven by rookie dynamo Quinn Hughes, who tallied four assists in the three games while absolutely driving play for the Canucks in these games.
Honorable mention here to J.T. Miller of Vancouver, who had five points in three games and had all three of his goals in the series set up by Hughes. In a short series, the teams will need their stars to step up and carry the load if they want to get in the Round of 16.
Elias Pettersson was kept in check
For all of Elias Pettersson's accolades, the Wild did a great job of keeping him in check in their three meetings. With just one goal on eight shots in two meetings (he missed the first game of the series with injury), he was really kept at bay by the Minnesota defense. If Minnesota can again keep Pettersson in check during this series, they will give themselves a great shot at advancing.
Minnesota's goaltending was the ultimate deciding factor
It will be very cliche to say this, but this series will come down to goaltending and the regular season meetings provided the evidence for that hypothesis. Goaltending failed the Wild in the first meeting but was acceptable in the final two meetings, which helped Minnesota capture the season series.
Whether it is Alex Stalock, Devan Dubnyk, or Kaapo Kahkonen, the Wild will need their starting goaltender to simply be league average to give them the best possible chance to win. If they do not, and Vancouver's Jacob Markstrom picks up where he left off during the regular season, it could be a real short series for Minnesota.