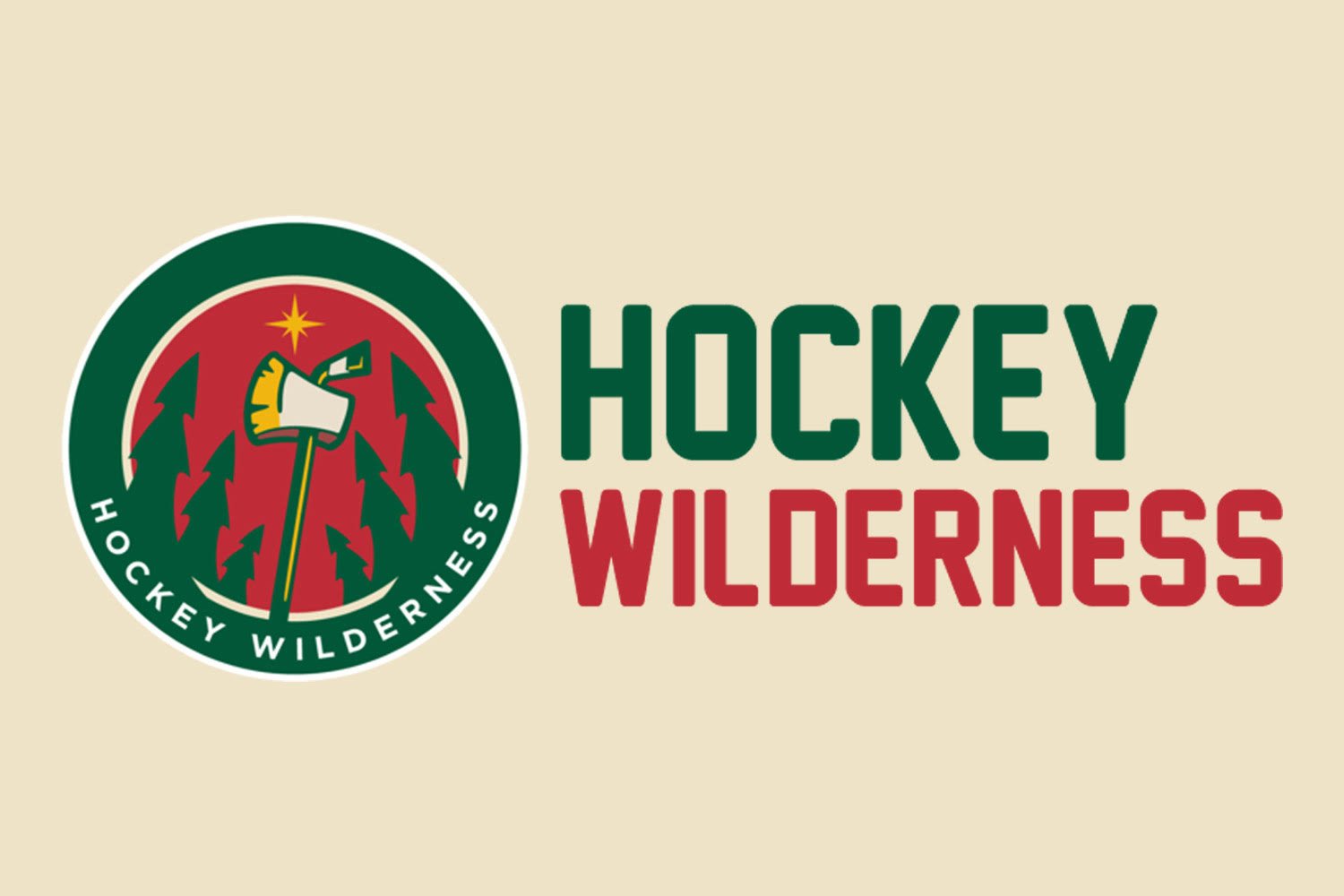 Watching a bad team is nothing new to long-time Wild fans. The newly-expanded Wild took a couple years to get their feet under them. The Wild of the mid-2010s had some major swoons where they were bad for long stretches. But one thing Minnesota fans have not yet seen is a team that is bad with a purpose. It's known by many names — tanking, rebuilding or bottoming out. It can come with all kinds of alliterative or rhyming phraseology, depending on the targeted player who can turn things around via the draft ("Fail for Nail (Yakupov)," "Lose for (Jack) Hughes" or "Be Bad for (Aaron) Ekblad."

So, what can Wild fans expect during these less than inspiring times? Hockey Wilderness reached out to some writers that have some experience in this arena to help us through the process. We posed six questions to Chad DeDominicis of Die By The Blade (Buffalo), Katya Knappe of Pension Plan Puppets (Toronto), Jeff Chapman of Copper and Blue (Edmonton) and Colin Cudmore of Silver Seven (Ottawa). Here are their responses:

1. Was there a specific moment where you knew that bottoming out was the only answer? A specific game? Or was it a combined set of circumstances that led to the fanbase losing all hope?

DBTB: After years of the new core group (post Briere and Drury departure) continually underachieving, the need for change was clear and obvious. Darcy Regier and Lindy Ruff were fired after a long run with the Sabres. The core pieces like Thomas Vanek, Jason Pominville, and Ryan Miller were traded within the next year.

PPP: The Leafs were bad for a very long time. And the fans at PPP in particular knew this, and knew that the team did not. But the depth of despair moment came not in the famous "it was 4-1" game in the 2013 playoffs, but a few months later in the summer when the Leafs traded 3 draft picks for the already injured Dave Bolland, who managed 23 games at $3.375 million, bought-out fan-favorite Mikhail Grabovski, re-signed Tyler Bozak to an extension with a hefty AAV, and then celebrated by signing David Clarkson to one of the worst contracts ever, and I could go on. The team on the ice in 2013-14 was appalling, and only one player remains on the roster today: Morgan Rielly.

C&B: I don't know if there was a specific moment where the base knew that "bottoming out" was the only answer, but I think we knew when it became the club's "answer". Turn your wayback machines back to the year of 2009-10 when the Oilers featured a goaltending tandem of Nikolai Khabibulin and Jeff Drouin-Deslauriers. I'll forgive you if you don't remember Mr. Deslauriers, but it was January 13th, 2010 when it was obvious that the club was going to tank it up. Khabibulin, in the first year of a 35+ four year deal was undergoing herniated disc surgery on January 13th. At that point, the jig was up.  

SS: I think a major moment was when Melnyk was interviewed on the eve of the NHL100 Classic, the outdoor game in Ottawa. He talked about how he cut internal costs to the bone, then blamed the fans for shrinking attendance. And for the cherry on top he threatened to move the team if things got dire (something he has zero power to do). Melnyk's financial troubles and unethical business practices had already been well-known (the Sens had long operated on an internal budget), but the loathing really vaulted to new heights, with the hashtag #MelnykOut trending in Canada. That also felt like a moment where the writing was on the wall that he'd be a real thorn in this team's future.

2. Once the fanbase had lost all hope, how long did it take team management to embrace the idea of a rebuild?

C&B: This is a fun one, because I don't think the fanbase ever really lost hope. Fans embraced the rebuild from the get-go. Taylor Hall (2010), Ryan Nugent-Hopkins (2011), Nail Yakupov (2012) all promised to help deliver the club to the promised land. When that didn't happen, there was maybe a whiff of non-belief in the 2013-14 season, but Connor McDavid (2015) did wonders to help the naysayers. This year (2019) is the first time I can remember in recent history where the Oilers have had trouble selling single seats to games. Up until this season, almost everyone bought in. That's not to say that most don't believe, because Oil Fans Are Loyal Fans™.

PPP: The day the team, from the top down, truly understands they are bad and that they can only become better through painful choices is the single most important moment in any rebuild. The team went on a tear in the 2014-15 season that was fake, and we knew it was fake, but the management seemed fooled. Then they crashed hard, and Randy Carlyle, the man who gave us all Carlyle hockey was fired. But it wasn't until April of 2015 that the new boss, Brendan Shanahan, fired the GM, all the coaching staff, most of the scouts and more people than any hockey team has cleaned out in one day. It was brutal, ruthless and necessary. Shanahan faced a lot of criticism for needing a year from when he was hired in 2014 to decide to host a Red Wedding, but once he acted, he didn't hold back.

SS: Immediately. There are two things NHL teams can sell: winning or hope. The Sens knew they couldn't do the former, so they immediately pivoted to the latter. Again I use "rebuild" in quotes, because it's all really a mechanism to disguise their cost-cutting. But they're all in on selling the young talent that they have.

DBTB: It didn't take fans long to embrace it because conveniently the Connor McDavid and Jack Eichel Draft was the year the Sabres went all in on tanking.

3. What are some of the things the front office or game ops did to maintain interest in the team? Did those work? Why or why not?

SS: Well... there was this embarrassment of a video, and I think it's fair to say that it really set the tone. This season they've adopted the slogan "The Kids Are Alright", which is a bit funny considering their apprehension to call up players from the AHL and/or give them substantial minutes. The team also keeps cycling through executives (because, well, Melnyk), so they haven't been able to really pick a clear direction.

What has worked is the extensions they've given to Colin White (6 years x $4.75M) and Thomas Chabot (8 years x $8M). It's the first time in a long time that they've put their money where their mouth is, and while the leverage situation was completely different than past negotiations since both players are RFAs, it's good to see that the team is willing to invest in their young talent. How Pierre Dorion got approval from Melnyk to sign those? Beats me.

C&B: The Oilers' front office isn't (

) particularly good at helping maintain interest in the game. That's good for them, because NHL hockey sells itself in Edmonton. The fanbase has been loyal to a fault, they're still waiting to be rewarded. 

PPP: They tanked for Auston Matthews. This was, genuinely, a lot of fun. One quick tank and then turnaround after years of despair, and suddenly you have nothing but hope because your team gets it. Finally! They left all the prospects in the AHL, and the Leafs had been bad for a while so they had some high draft picks on the team, and that Marlies team was amazing. And then the lottery balls dropped, and that was an incredible day. Much like any random Tuesday in Edmonton. When you're team is doing that, who cares if they play like Jacques Lemaire is coaching them and they forgot to put in a goalie?

The smart thing the Leafs did next was be honest about how bad the team was going to be at first. And they were, and still are on some days. But Leafs fans didn't need a shove to buy tickets for decades of horrible teams on the ice, and they turned out in droves to see the team tank and then to see Matthews.

DBTB: The game ops for the Sabres just went along business as usual. Pretending they weren't trying to lose but fans knew exactly what was going on.

4. When did you begin to see the light at the end of the tunnel? How long did it take?

PPP: For me, I'll double down on the idea that the light was there the day Shanahan cleaned house. But in terms of the long-term future, I think it's when they made Kyle Dubas GM. For a lot of Leafs fans that light hasn't come yet because they want Mike Babcock fired. You'll never guess who many Leafs fans would love to replace him with. His initials are B.B., and they think he's going to be available soon.

Editor's note: "We'll give you B.B. for Matthews. Deal?"

SS: We're still a long way away from even a glare at the end of the tunnel. It didn't help that the Sens had to give up the pick with the best lottery odds to Colorado due to the Matt Duchene trade (thankfully it fell to 4th overall). But even with a historical draft class coming up in 2020, the fanbase is still apathetic. The big party will be when Melnyk sells the team, which, fingers crossed, is looking more likely to happen with each passing day.

DBTB: In the 2014 NHL Draft the Sabres grabbed Sam Reinhart and in 2015 they selected Jack Eichel. That same draft in 2015 they acquired Ryan O'Reilly in a trade and the trade deadline prior they picked up Evander Kane. After that the Sabres were supposed to be on the way back. As you know, that didn't go to plan and picked up another top pick in Rasmus Dahlin. So, again fans wants to believe things are going to turn around.

C&B: We're still waiting. 

5. What is the state of the team now? Have the fans returned? Was there any long-term damage to the organization or fan morale? Was it worth it?

C&B: The Oilers have had a better-than-expected start to the season. Currently 11-5-2, there's lots to like if you're an Oilers fan. There's also plenty of questions that need to be answered. Most of the fanbase remains passionate as ever, but there are some cracks in the fanbase that I can't recall seeing since the early 90s when all hell broke loose.

DBTB: The fans never left and hockey fans in Buffalo are loyal to the team. However, there have been consequences. At times, the building was pretty empty for games over the last few years. Season ticket holders have declined as well. When the team is winning the fans come flocking back but skepticism remains among the fanbase. At the end of the day, I believe it was worth it. They got a franchise player in Eichel out of it and a franchise defenseman in Dahlin. Not to mention the underrated Reinhart. The failure has been general managers being unable to build around their star players.

SS: There's also been an incredible amount of damage done to their brand, all of which has been self-inflicted. People are spending their money elsewhere now, and I've talked to many people who aren't missing their season tickets as much as they thought they would. It's a unique situation where the fans have control over the team's future, and I'm glad to see people realizing that withholding their money to push out Melnyk will ultimately be good for the franchise. But the entire situation is still very apathetic, and I hate to see fan morale this way. Come back to me when Melnyk sells and Quinton Byfield is centering a line with Brady Tkachuk and Drake Batherson, and maybe my answer will be different.

PPP: The fanbase definitely grew as the team became a playoff team, and old fans came back, interest grew, and with the growth comes growing expectations, and we all learned what the famous "there will be pain" line from Babcock really meant. When you have hope, it hurts a lot more to lose. And when you keep banging your head on the brick wall of the Boston Bruins, it's hard to have an objective view of how good the team is. Leafs fans are not your role models of even-tempered behavior is all I'm saying.

6. What advice would you have for Wild fans as they embark on the tank?

DBTB: As crazy as it sounds my advice would be to try to enjoy it the best you can. Embrace what the organization is trying to do and have fun with it. To be honest, the "tank" year was one of seasons I enjoyed the most in recent history. It felt like a playoff race in reverse. Rooting for the team to lose isn't usually where you want to be as a fan, but the games were exciting. Also, watching games of opponents in the race to the bottom was exciting as well.

PPP: Learn to love your prospects! All of them. Start with Kirill Kaprizov, but count the draft picks, watch the Iowa Wild, pay attention to the NCAA kids and the juniors. It's fun, it's the future, and it beats the heck out of wondering how those contracts, you know the ones, will look in a couple of years. Even if the ownership hasn't quite grasped the nettle of how hard this team is going to be to makeover, don't give up hope. Time has a way of making it obvious and forcing ownership to act. Even in Toronto, eventually, they figured it out.

SS: Keep your eyes on the prize. Naturally, I've been doing a lot of research and work preparing for the 2020 draft, and I can assure you that every bit of hype it's receiving is completely deserved. I've made a few tools to make the process easier — I use something called Expected Range to find the public consensus, which you can find here for raw data or here for interactive charts. There's also a mock draft tool which you can find here, if you want to distract yourself from the piling losses by going through every possible scenario.

C&B: Buckle up. The best case scenario sees the Wild as playoff contenders as early as next year. Don't buy into the hype that management needs three to five years to make a contender. They don't. Good GMs don't make excuses, they make solutions.

There you have it, Wild fans. Big thanks to Chad, Katya, Jeff and Colin for their insight on embracing the suck as the Wild try to #LoseForLafreniere, #QuitForQuinton or #PoopooForPerfetti.