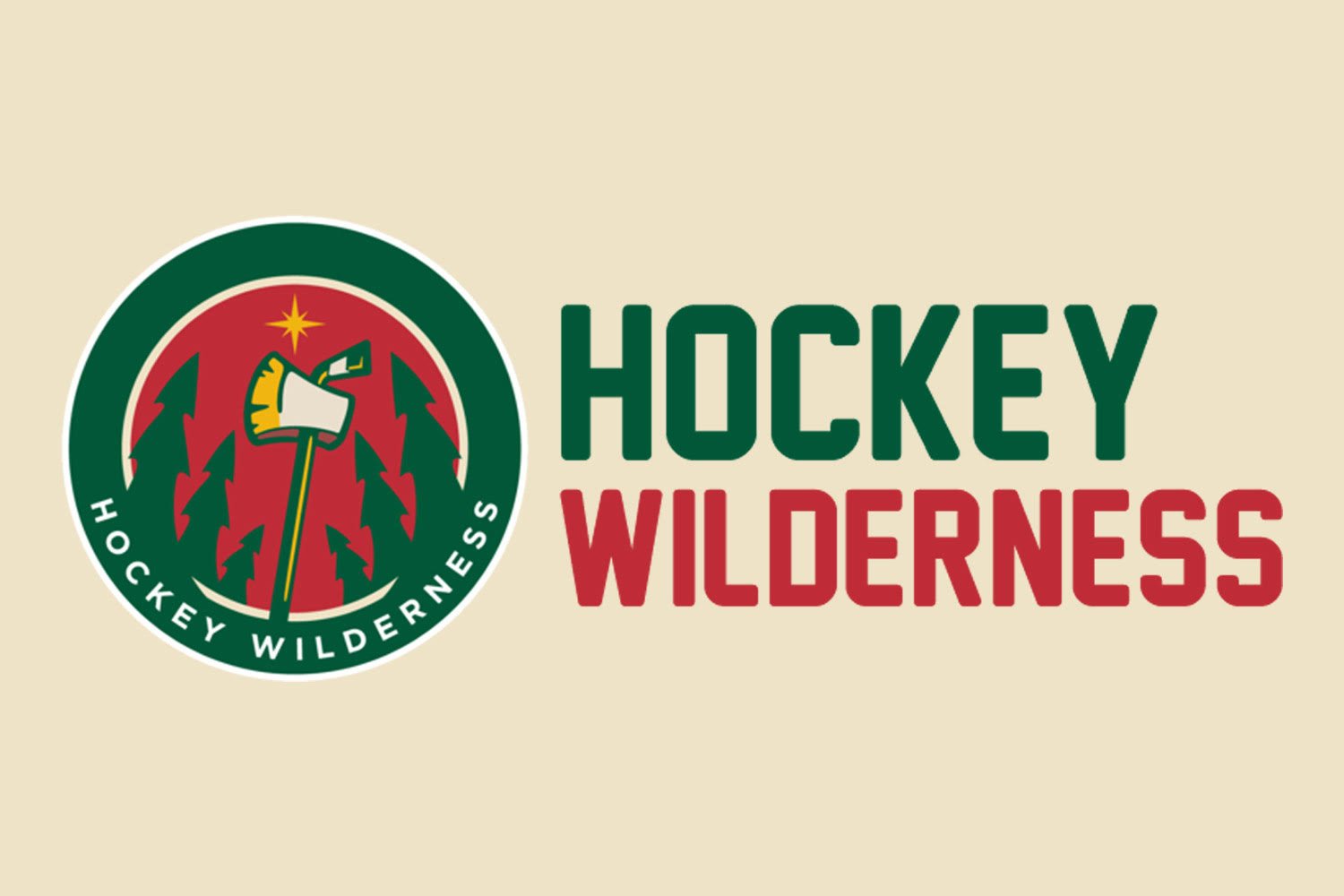 The beginning of the American Hockey League season every year usually brings the excitement of new draftees, minor league promotions, call-ups to the NHL and players trying to take one last shot, and the Minnesota Wild's AHL affiliate is no exception. But in 2021, things aren't "business as usual." Tim Army and the Iowa Wild will have to operate amongst the spectre of COVID-19, meaning more of their players than usual will be away from the team as part of the taxi squad.
Uncertainty aside, the 2021 Iowa Wild should be an exciting team to keep an eye on, with a bunch of nearly ready NHL prospects bolstering a roster that was slated to finish second in the Central in 2020 behind the Milwaukee Admirals, and was poised to make a Calder Cup run for the second season in a row had the AHL playoffs not been canceled.
Departures/Promotions
Sam Anas
Despite leading the Iowa Wild's in scoring last season and being invited to the pre-playoff training camp, Anas was surprisingly not resigned by the Wild in the offseason, leaving the forward to agree to a two-year deal with the St. Louis Blues organization. The fact that Anas was never given a chance in St. Paul - despite being a right-shot forward - is mind boggling to some, especially when other less noteworthy players like Luke Johnson and Kyle Rau were at least invited to stay on the Wild's expanded playoff roster. Sure, he's undersized and missed some time due to a hand injury a couple years back, but a two-time 20+ goal scorer and 60-70 point earner over four seasons in Iowa should have at least earned him a cup of coffee.
Brennan Menell
Menell was No. 12 on our Top 25 Under 25 prospect ranking this year, but there's a good chance that the talented defenseman may not ever be seen in green and red again. With his entry-level deal expired and uncertainty surrounding the AHL and NHL schedule, Menell opted to sign a deal with Dinamo Minsk of the KHL where he is currently thrving, having scored 31 points in 40 games. Menell would have to sign a new deal with the Wild once his KHL season is over, and it's unclear whether or not he'd be willing to do that, especially with a roster logjam in front of him at defense and the addition of Calen Addison to the prospect pipeline. But the Wild do own Menell's rights for the next couple of years and qualified him this past offseason, so there's still a chance he'd be willing to come back.
JT Brown
A native of Rosemount, Minnesota and noted video gamer, JT Brown had a promising first look with Iowa in 2018-19 with six points in six games, but had a slower second season in 2019-20 with 22 points in 62 contests. The Wild opted not to resign the veteran, and he decided to head overseas to Sweden's HockeyAllsvensak league for the 2020-21 campaign.
Mat Robson
Robson enjoyed only one season with Iowa as Kaapo Kahkonen's primary backup, adn while he earned 11 wins over 26 starts, his 2.97 GAA and .901 save percentage shows how he had a middling year on a strong Iowa squad. With Hunter Jones ready to make his pro debut, Robson was not resigned and has since gone to play in the DEL league in Germany.
Nico Sturm, Kaapo Kahkonen
While Sturm's promotion was all but assured when Eric Staal was traded and Mikko Koivu returned, Kahkonen being a main part of the Wild roster wasn't 100 percent until it was announced that Alex Stalock would miss an indefinite chunk of the season. With Stalock out due to his upper-body injury (and now, COVID protocols as well), Kahkonen's stint looks to be nearly permanent, leaving Iowa to be backstopped by Dereck Baribeau and Hunter Jones.
Fresh Faces
Calen Addison
Perhaps the most exciting addition to the Iowa Wild roster this season is Addison, who came over in the Jason Zucker trade from the Pittsburgh Penguins organization. Addison scored 52 points in 50 games with the Lethbridge Hurricanes of the WHL last season, and is more than ready to make the permanent jump to the pros. But Iowa Wild fans might not have an extended opportunity to watch the talented defenseman, because as quickly as Wild defenseman seem to be dropping due to injury, Addison's NHL debut may come sooner than anticipated - especially if Matt Dumba and Jared Spurgeon are both out for extended periods.
Adam Beckman
A 2019 third-round draft pick of the Wild, Beckman is another WHLer who could make an immediate impact in Iowa. On the Spokane Chiefs, Beckman led all of the CHL in points with 107 in 63 contests, and has played at near or over a point-per-game in the WHL for two straight seasons. The forward will have a great opportunity to earn big minutes in Iowa, especially with many of the usual scoring suspects (like Gerry Mayhew) on the Wild roster or taxi squad.
Ryan O'Rourke
While nearly all of the 2020 draft focus was on the talent, trials and tribulations of Marco Rossi, second-round pick Ryan O'Rourke is making the immediate jump from the OHL to the AHL to join Iowa this season. On the Soo Greyhounds, the defenseman from Pickering, Ontario had 37 points in 54 games during the 2019-20 season. But more than scoring, O'Rourke will bring a tough, nasty style of play to Des Moines and will use his 6-foot-2, 181-pound frame to dominate the front net in front of Baribeau.
Hunter Jones
The 2019, second-round draft pick will make his AHL debut coming from the Peterborough Petes of the OHL, where Jones put up decent numbers despite being shelled nightly on a poor defensive team. Iowa is poised to be a strong squad with good defenders, so if Jones can get some starts, the Wild organization should get a good look at what they've got in a goalie they traded a couple mid-round picks to get.
Other additions:
Daemon Hunt, D (2020 3rd round pick); Damien Giroux, C (2018 5th round pick); Ivan Lodnia, RW (2017 3rd round pick); Fedor Gordeev, D (2017 fifth-round pick); Ian McCoshen, D (free agent signing); Joseph Cramarossa, C/LW (free agent signing).
Impact Players
In a pandemic world where the taxi squad is a thing, projecting the difference makers for the Iowa Wild is a tough ask, as the best players might not actually be seeing the ice frequently for the AHL Squad. Should they be in Iowa and not traveling with Minnesota, Gerry Mayhew and Louis Belpedio should once again put up strong seasons in Iowa. Talented but oft-injured prospect Mason Shaw likely has another opportunity to show what he can do when he's fully healthy, and he'll want to make the most of it heading into the offseason as an arbitration-eligible restricted free agent. Other older prospects like Will Bitten and Dmitri Solokov will want to take advantage of the increased ice time due to the shorter Iowa roster in order to take the next step in their development. It will also be interesting to see what Dereck Baribeau can do when asked to take a starting role with Iowa only one year out of the ECHL's Allen Americans. But when it comes down to it, the immediate impacts of Addison, Beckman, O'Rourke and Jones will be the ones to watch, especially with plenty of ice time available.
Predicting the Season
The Minnesota/Iowa Wild are obviously not the only organization that has to come to terms with what COVID means for AHL and NHL rosters, so projecting a division finish is difficult, especially considering that three teams, including the 2019-20 Central-leading Milwaukee Admirals, have opted out of the 2021 season entirely due to COVID. The remaining 28 teams will play only 24 games in retooled divisions, with the Wild in the Central with the Chicago Wolves, Cleveland Monsters, Grand Rapids Griffins, Rockford Ice Hogs and Texas Stars.
With a short season, a bunch of new faces, two rookie goaltenders and a bunch of back-and-forth travel for the verterans, the Iowa Wild may be in for some tough times this season. But the recently ranked top-10 prospect pool has a bright future, and the Wild will be happy if their AHLers can get through the season healthy, more experienced, and ready to go once hockey returns to normal, hopefully beginning in the 2021-22 season.