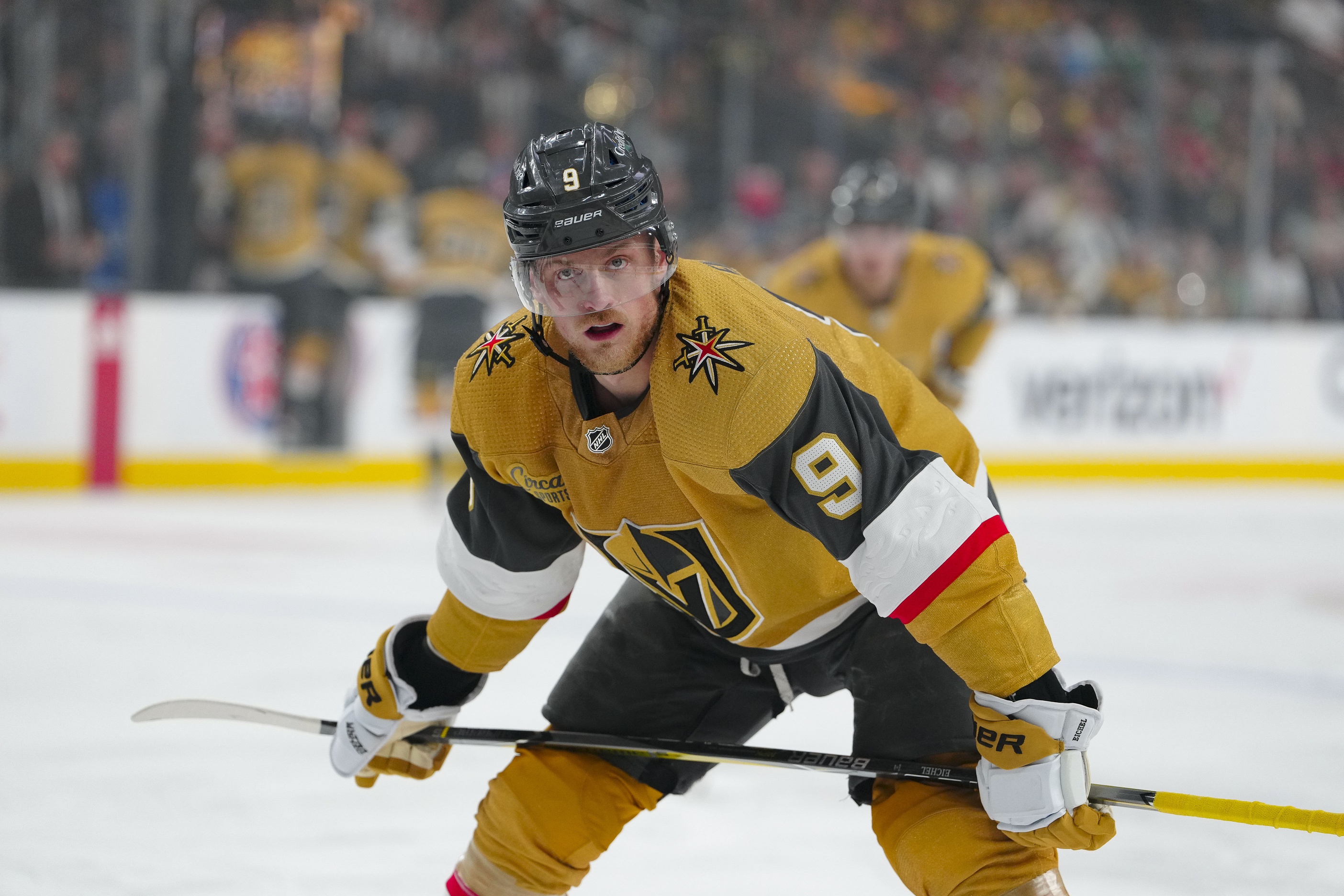 Image courtesy of © Stephen R. Sylvanie-USA TODAY Sports
And then there were two.
With the Stanley Cup Final all but set, the annual tradition begins. The NHL is a copycat league, and teams will inevitably compare their own roster to those assembled in Florida and Las Vegas. Some of the nitpicking will make sense, for example, Florida acquired several undervalued players that are helping them now. Others aren't, as it's hard to replicate what the Florida Panthers did by signing Sergei Bobrovsky to the worst contract of the salary cap era, only for him to suddenly resemble Dominik Hasek in net.
Same goes for Florida's blockbuster out-of-nowhere trade for superstar Matthew Tkachuk last summer. There are only two Tkachuks in the NHL, and just one Matthew. Even if there were more, who'd trade one now?
Or perhaps Minnesota Wild fans will gaze upon their Western Conference foes in the Sin City for inspiration. Their propensity for doing everything they can to stockpile high-end talent at the expense of their own fan favorites can be difficult to replicate. From Mark Stone, to Alex Pietrangelo, to Jack Eichel, the Vegas Golden Knights built their roster outside of the NHL's norms.
It's here where we must pause and reflect, because the Wild had every chance to think outside the box in acquiring one of those superstars before Vegas could.
It's not often young No. 1 centers become available on the open market. Yet, in the summer of 2021, Eichel found himself there. Maybe more accurately, forced himself there. The former second-overall pick was in a prolonged dispute with the Buffalo Sabres over the handling of his neck injury. After months of impasse, Eichel became frustrated and demanded a trade.
The Wild had a path to finally acquire a No. 1 center. A top center had always eluded their roster for the duration of their existence. And the reports of Bill Guerin being interested were everywhere. Seemingly, the first-time GM was negotiating with Buffalo on a potential trade. Eichel's $10 million cap hit was a large sticking point, particularly in Minnesota's case. Eventually, Guerin backed out, partially due to the cap hit, but also due to the assets the Sabers were asking the Wild to depart from.
Then came the bombshell just a few months into 2021. Buffalo had traded Eichel to Vegas. What? How?! Sure, the Knights had a few players on long-term injured reserve and could fit Eichel into their cap space. Still, those players were eventually going to return. How on Earth was Vegas going to make this work?
Perhaps here is where Minnesota can learn from a team that is on the doorsteps of winning the Stanley Cup. Vegas essentially did two things the Wild were unwilling to do in acquiring the game-changing center.
Acquire Star Players and Deal with the Salary Cap Implications Later
Minnesota chose to bypass a potential Eichel trade mainly due to the constraints it would place on their salary cap situation. While they would have had to move key roster pieces to make such a move work, they could have pulled the trigger.
That summer, they opted to sign role players to fill out their roster. Alex Goligoski ($5 million) and Dmitry Kulikov ($2.25 million) signed as free agents to round out the defense. In turn, neither player were key contributors to the lineup the following spring. The Wild traded Kulikov the next summer.
Part of the reason Minnesota dropped from the Eichel sweepstakes was their propensity to maintain the fringes of their roster.
On the other hand, Vegas decided Eichel's star power outweighed the depth they would lose in obtaining his contract. And it's paid dividends for them.
Valuing Proven Star-Level Talent Over the Unknown
The other part of this trade is the assets going the other way to Buffalo, of course. Vegas departed with fan-favorite Alex Tuch, former first-round pick Peyton Krebs, a first-round pick and a second-round pick for Eichel and a third-round pick. That's a lot. But they were betting on Eichel successfully rehabbing from his neck injury and returning to form. To them, the assets were worth the player.
The Wild could have matched or even exceeded that trade. Tuch was a key target for the Sabres because they wanted an NHL-level player who could help their roster compete. But it just so happens that Minnesota had a player Buffalo wanted in Jordan Greenway, as evidenced by their trade for the power forward this past season.
Greenway may not be of the same caliber as Tuch, but the Wild could have offset that disparity with a more highly regarded prospect in Marco Rossi compared to how Krebs was viewed at the time. Rossi was a year younger than Krebs and drafted in the top-10. Without a doubt, Krebs was the lower-valued prospect.
Let me ask you, as of right now, would you have traded Greenway, Rossi, a first and second-round pick for Eichel's services? I'd imagine nearly everyone in the State of Hockey would pounce at the opportunity, knowing what we know now with Rossi's development troubles.
Yes, this is all just revisionist history. But that's the point. The lesson learned from not executing the potential trade is the Wild should proceed with the Golden Knights' mentality. The odds of even your most highly-touted prospects one day reaching heights similar to that of Eichel's caliber are minuscule.
This isn't a call for someone in the State of Hockey to sprint to their garage and convert their Honda Civic into a modern-day DeLorean so we can return to the summer of 2021 and plead with Guerin to execute the trade. This is a call to the Minnesota Wild to learn from their Eichel trade fallout mistakes and to glean a little wisdom from their rivals.
The next time a star center becomes available for trade, deal with the cap implications down the road. Sacrifice your replaceable depth for star talent. You may have affection for your top prospects, but they aren't a sure thing.
Vegas knew this before the Wild did, and we are seeing them ride their superstar center to the Stanley Cup Final as a result.
4

1