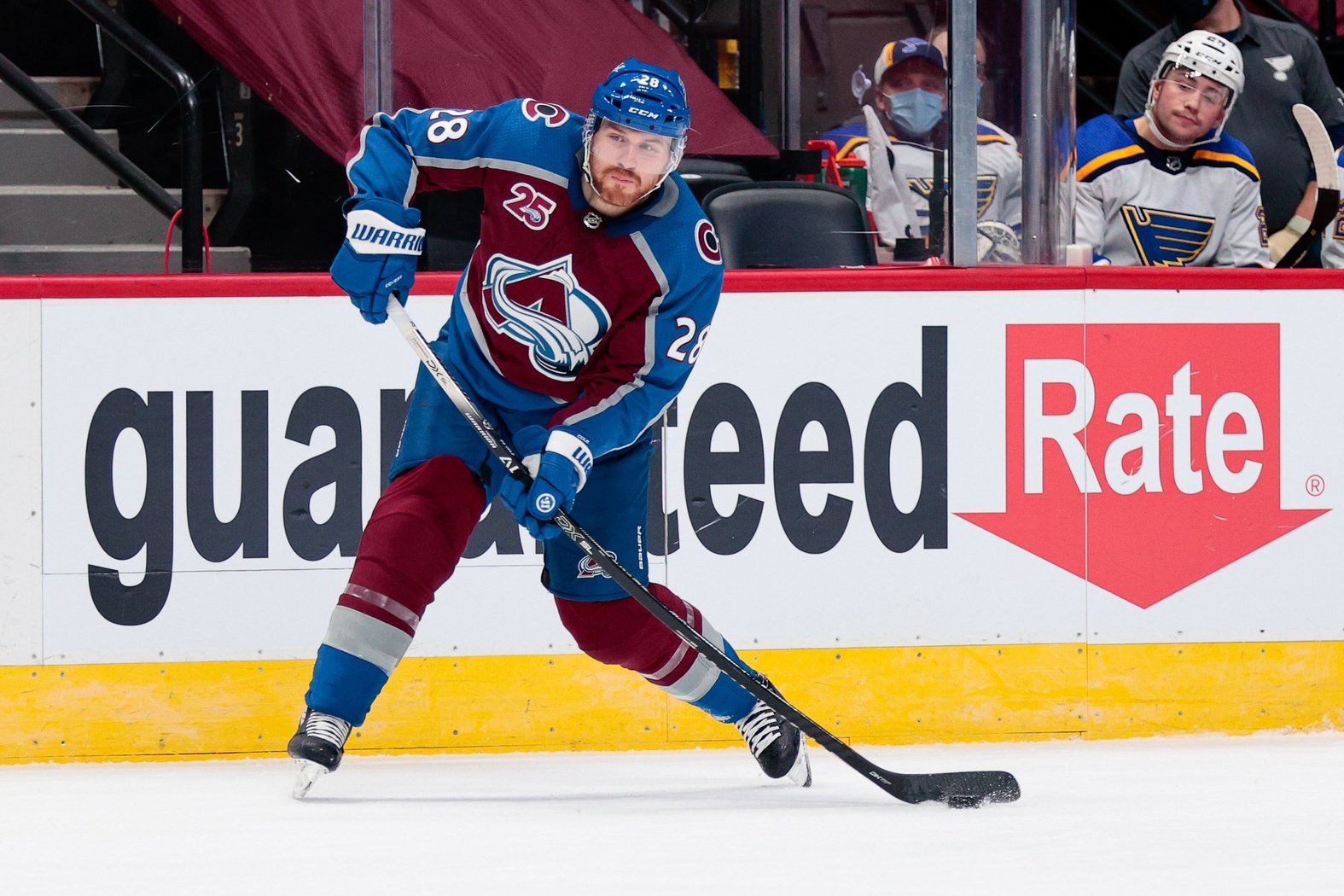 It was not a flashy move, but the Minnesota Wild traded Greg Pateryn to the Colorado Avalanche in exchange for Ian Cole on Tuesday. While it was just a swap of third-pair defensemen, the Wild are getting more than meets the eye in return from the 31-year-old Cole.
The fact that general manager Bill Guerin moved quickly to acquire the Ann Arbor, Mich. born veteran shows that he is still willing to make upgrades to the squad this season, even if it is a minor one. Guerin has a previous history with Cole: The defenseman played for the Pittsburgh Penguins. At the same time, Guerin was the assistant general manager there from 2015 to 2018.
"Ian is capable of a lot," he said. "I think since coming into the league as a first-round pick, he's adjusted his game and really gotten comfortable with what he really is. I think if we were to categorize him, he's more of a stay-at-home defenseman right now. He certainly has the skill to make good plays and good passes. He's very aggressive in front of our net. He's a willing and able shot blocker. He's an excellent penalty killer.
"Those are things that we value. He's really comfortable in what he brings to the team every night, and he does that and shows up every night."
While Guerin touched on some of Cole's positive attributes, there were a few that he left out.
Here's what Cole, an unrestricted free agent at season's end, will bring to the Wild this season.
Vocal leader
Guerin added another veteran leader to a room full of them. Cole has been a vocal presence on the teams he has played with previously. Whether it is mentoring young players or making sure teammates are doing practice drills correctly, he is a loud presence both on the practice ice and during the game.
Cole is expected to slot in on the Wild blue line with Carson Soucy, a 26-year-old player with upside who he can mentor.
Good shot
Guerin said Cole is more comfortable being an at-home defenseman, but he can use his devastating shot from the blue line to add to the Wild's offense -- a clear upgrade over the outgoing Pateryn. Cole had four goals last year and has topped out at five in three separate seasons.
Physical presence
Cole is no stranger to being physical. He will often hit triple-digits in the hits column when full seasons are played and was able to bring his physical play while decreasing his penalty minutes from 115 in 2018-19 to 36 in 2019-20 last season with Colorado, a point of emphasis he made heading into the previous year.
The Wild's top four defensemen don't get too physical, but they will certainly have a physical presence on the third pair with Cole and Soucy.
Above average in his own zone
Cole is excellent in his own zone. In fact, he will fit right in with the Wild defense. The Wild has been a great team in terms of xGA the past couple of seasons and isn't going to lose anything in that category with Cole's addition.
[caption id=attachment_80279" align="alignnone" width="1712]

chart via Evolving-Hockey.com[/caption]
***
Across the board, this looks like a clear upgrade for the Wild. Like Pateryn, Cole is also a UFA at season's end, so there is no long-term risk in trading for him. The move was not exactly flashy, or even the one Wild fans were hoping for (*cough* a center *cough*), but it was solid nonetheless.