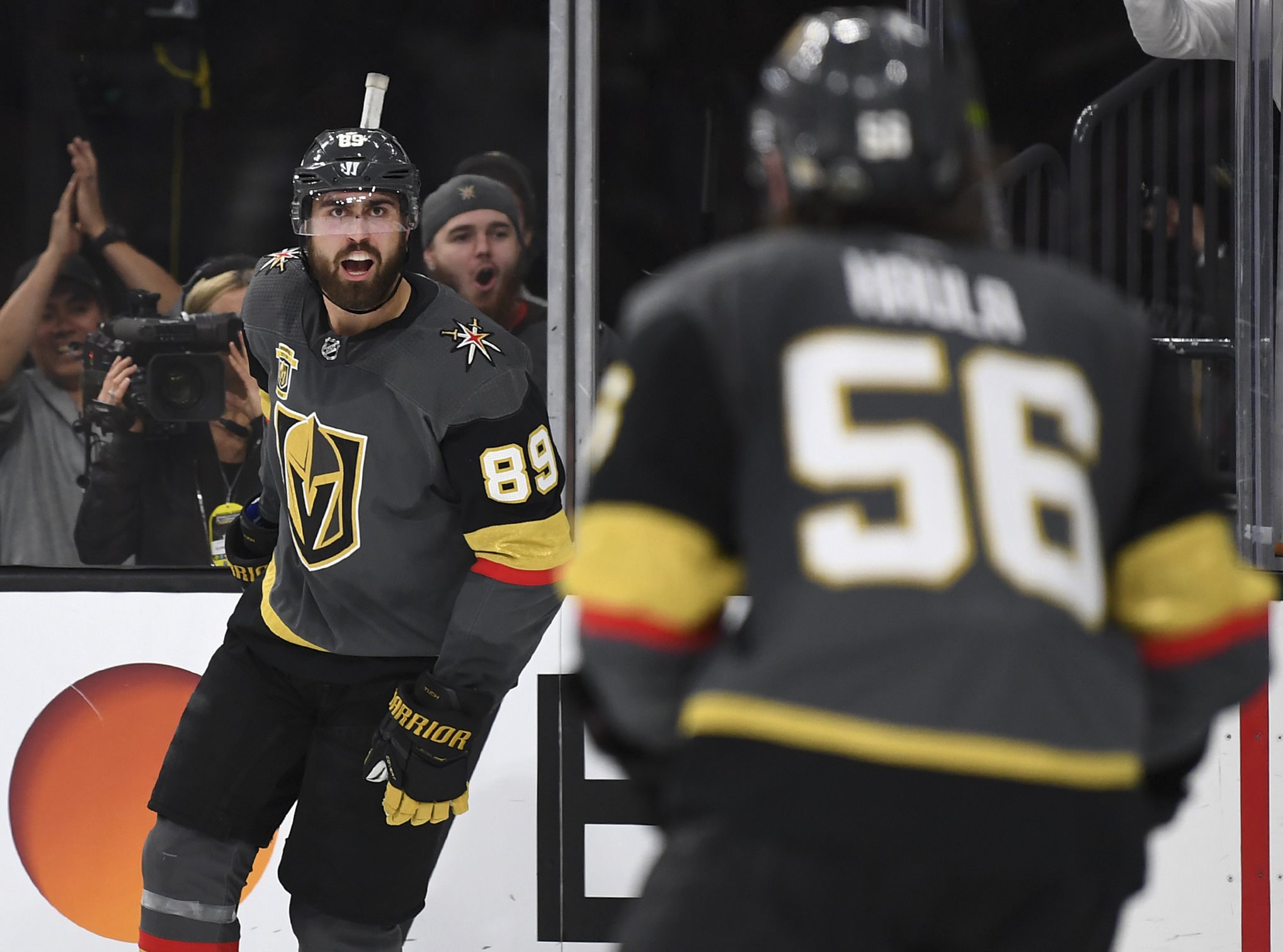 With the expansion Vegas Golden Knights now in the Stanley Cup Final, the knife continues to twist in Wild fans' collective hearts as Erik Haula and Alex Tuch help lead this team into the Stanley Cup Final.
No, this is not going to be a place where yelling ensues about getting over it. That's already been done.
While the Wild certainly could have used the contributions of Haula and Tuch in their lineup this season, the kind of production they gave Vegas this season was definitely not going to be seen if they had remained in Minnesota.
Haula had 29 goals -- which nearly tied his career high in points (34) prior to this season -- while averaging over 17 minutes of ice time per night for Vegas. His previous season best in ice time for Minnesota was 13:49, coming just last season.
In that final season with the Wild, Haula was a stalwart as the third-line center but then was bumped down to the fourth line when then-general manager Chuck Fletcher acquired Martin Hanzal at the trade deadline. Perhaps that best summarized his time with Minnesota, where he flashed signs of brilliance but never got minutes to due to the roadblocks at center.
Tuch, on the other hand, only played in six games with Minnesota, after spending most of last season with the AHL affiliate in Iowa. In those six games, he failed to register a point and averaged just over 10 minutes per game.
But while he struggled with the NHL team, Tuch tallied 37 points in 57 games for the Iowa Wild and was named as the team's representative to the AHL All-Star Game. He was also still considered one of Minnesota's best prospects along with Joel Eriksson Ek, Jordan Greenway and Kirill Kaprizov.
As reported, the Knights were going to need one of those four top prospects for Vegas to take Haula in the Expansion Draft and Tuch was whom the Wild were most willing to part with.
Really though, any of those four prospects could have done the same in Vegas this season. It just so happened to be Tuch, who perhaps has become the player Wild fans hoped Charlie Coyle would be.
But what needs to be learned from this in Minnesota's case, is that they need to provide more opportunity to young players in their lineup.
Erik Haula is now showing he can handle top-six minutes, he just needed a chance. Alex Tuch got more than 10 minutes each night, and tallied 37 points for the Golden Knights in his first full season in the NHL. We also haven't even mentioned defenseman Mike Reilly, who quietly had a decent end to his season with Montreal after being moved at the trade deadline.
For whoever is the new Wild general manager, this is an area where you can learn from your predecessor's mistakes. The Wild have long just continued to go with the established veteran players, while young players have had to scratch and claw their way up the lineup. And as we saw in some examples above, some never could.
Going into next season, Joel Eriksson Ek and Jordan Greenway -- the two young players who figure to factor in most to Minnesota's lineup -- should be given the chance to get more minutes in the lineup. Give them that chance to show you what they truly have.
Sure, there might be some growing pains, but it is something that has to be done. If Minnesota just continues to follow this path, they will fall into the same Expansion Draft trap when Seattle joins the league in 2020.
And that's an extremely painful thought to the Wild and their fans. But as Vegas is showing all a player needs is just a chance.
---
Never Miss an Episode of Giles & The Goalie!