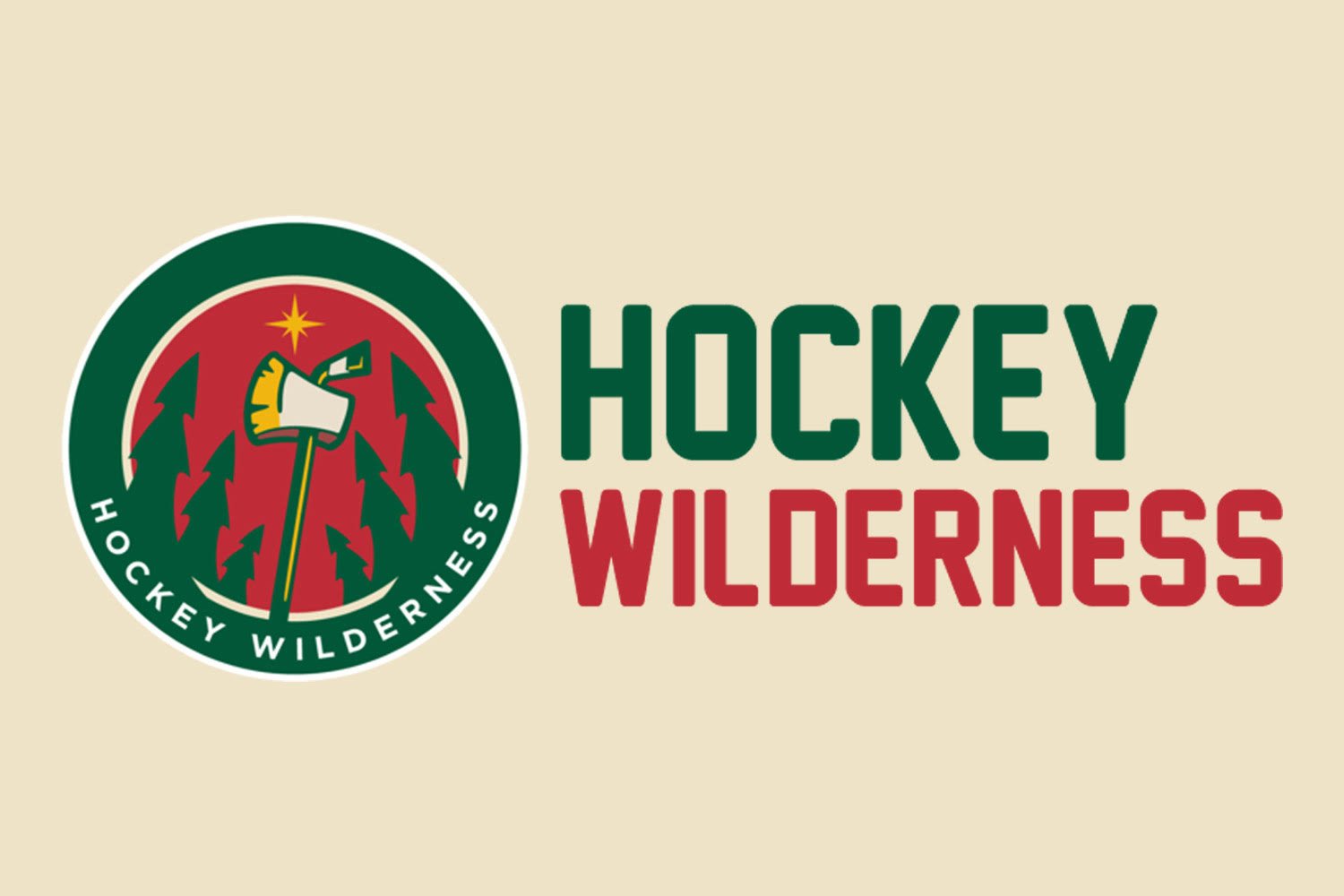 Through their first eight games, the Toronto Maple Leafs are playing just as well as you would expect for a Stanley Cup favorite. They are 6-2-0, averaging over 4 goals a game, and getting offensive production from all of their players. Well, almost all of their players. As most hockey fans know, young star William Nylander is sitting out as the restricted free agent continues to negotiate a new contract. While he remains unsigned, plenty of onlookers have suggested that he could be dealt, and some have considered the Wild a logical landing site. If you want full details on why he is available, why the Wild should be interested, and what it might cost, take a look at this excellent piece over at The Athletic from Tony Abbott.
If you are unfamiliar with the situation, here is a brief summary. William Nylander is one of many young studs on the Maple Leafs. He is just 22 years old, and is coming off back-to-back 61 point seasons. He is a right-shot with experience both at wing and center. Most significantly though, he entered this past offseason as a restricted free agent and remains unsigned. From the Maple Leafs point of view, they just gave out a massive contract to John Tavares and more are on the way. They will have roughly $35 million in cap space next summer, and about a third of that will go to Auston Matthews. That will leave them with only twelve players signed, six restricted free agents expecting raises, and a big name unrestricted free agent in Jake Gardiner. All of this adds up to mean that Toronto is watching every penny, and is not about to pay Nylander one cent more than they can afford. Nylander, meanwhile, wants his fair share, and the two sides have not been able to agree on an amount.
Enter the Minnesota Wild. A team desperate for a player with Nylander's superstar potential and almost equally desperate for a right-handed shot. He could slide in at right wing this season and potentially move over to center should Eric Staal depart in free agency this summer. In return, the Maple Leafs are expected to seek a right-shot defender. From the Wild, this would have to either be Matt Dumba or Jared Spurgeon. Personally, I absolutely think the Wild should pursue Nylander. With his talent level and age, he is the type of player the Wild could build around as their older core declines. That being said, any trade needs to be at a fair price, and the Wild need to be cautious about including either Spurgeon or Dumba in a trade offer. Paul Fenton would obviously need to be concerned about not overpaying, but he would also need to consider the net impact on the team. Adding William Nylander would be great, but there is a significant difference between just adding Nylander and adding Nylander while subtracting Spurgeon or Dumba. A Spurgeon/Dumba for Nylander trade would likely still be a net positive, but Fenton would need to think about where that would leave his defensive group.
So, let's have some fun. Let's imagine a world where Fenton and the Wild have pulled the trigger on a blockbuster, and Nylander is on his way to the State of Hockey. Headed east (and technically south) to Toronto is a package including either Spurgeon or Dumba. For our purposes, it doesn't really matter which one. We just know there is a significant hole on the right side of the defense. So, who can fill it?
Internal Candidates
Nate Prosser & Greg Pateryn
One option would be to do nothing. Whichever defender stays with the team between Dumba and Spurgeon is on the top defensive pair, Pateryn is on the second pair, and Prosser is on the third. Everyone here knows what Prosser can do. As far as a third pair defenseman goes, you could do better but you could also do worse. Pateryn, however, as a second pair defenseman would leave a lot to be desired. A player that has only once played in more than half a season and reached double-digit points in his career can stay on the third pairing. This would be a disappointing and inefficient solution to fill the new hole on defense.
Ryan Murphy
Another internal option would be to recall Ryan Murphy from Iowa. He is off to an excellent start in the AHL, with three goals and an assist in three games. He occasionally flashed his talent during 21 games with the Wild last season, but he was unable to be consistently reliable on the blue line. If he is able to continue his hot start for Iowa, Fenton could decide it's worth giving him a call to see if he can bring that success up to St. Paul. If you want more on Murphy, read his entry in this year's Top 25 Under 25 series.
Louis Belpedio
Of the internal candidates, Belpedio arguably has the most upside but probably also has the most work to do. The former third round pick who left Miami Ohio to sign with the Wild last season, he has only 14 professional games under his belt. He made the most of his NHL debut last season, notching two assists in the only game he played with the Wild. He also has two assists through his first three games this season with Iowa. Somewhere down the line, promoting Belpedio and putting him on the second pairing might be reasonable, but that time just isn't now. For more on Louis, here is his entry in the T25U25.
So if that list of internal options did not win you over, who are some options outside the organization that could potentially be traded for? It's worth noting that if Nylander is acquired and put on the right wing, someone like Charlie Coyle or Nino Niederreiter could become expendable and used in a second trade.
External Candidates
Brett Pesce & Justin Faulk
The Hurricanes dress four right-handers on defense each game, so theoretically one of them could be available. Pesce has actually been rumored to be a player the Leafs are interested in a potential Nylander to the Canes trade. This suggests that the 23 year old could be available in return for offensive help. He has shown gradual improvements in each season in the league, and could be developing into a solid defender. He is signed for five more seasons after this one at a cap hit of $4.025 million, which mean the Wild would need to be sufficiently invested to go after him. Faulk is a player most Hockey Wilderness readers are familiar with; he was a trade target during the offseason. He didn't go anywhere though, so there is a chance he could still be moved. He would easily slide into the top four on defense, but his $4.83 million cap hit could be hard to fit in.
Chris Tanev
Another player who had his name discussed during the offseason but did not go anywhere, Chris Tanev of the Canucks could potentially be available. This right-shot D-man has two years remaining on his contract at a cap hit of $4.45 million. Like Pesce and Faulk, that would be a tough cap hit to swallow, but the Wild are not going to find a mid-pair defender who is cheap. One of Tanev's biggest drawbacks is the fact that he has never played over 70 games in a season. He would still be a step up over the internal options, and Fenton might be able to use his injury history to negotiate Vancouver retaining some of his cap hit. Given Vancouver's decent start, they might not be looking to deal anyone right now, but if they slip in the standings as most expect, a player like Tanev could be available.
Slava Voynov
Yea... just kidding, but he is technically available. Voynov should not even be considered should the Wild need to add a defender. The Russian and former Los Angeles King who left the United States in 2015 after a domestic violence arrest is now eligible to return to the country. He still likely faces a suspension from the league should he sign with an NHL team. Not to mention the PR disaster that would likely unfold especially given the current political climate. This should be a hard pass from the Wild.
It appears that there are some options for the Wild in the (let's be honest, really unlikely) event that they swing a deal for Nylander. So why discuss this now? Because before the Wild consider swapping a defenseman for Nylander, they need to have a plan to replace that defender. Because adding Nylander to the forward group is not nearly as serious an improvement to the team if at the same time they are replacing Matt Dumba with Ryan Murphy. So before Fenton can think about potentially going after Nylander, he needs to think about what to do to fill any hole on defense. Unsurprisingly, there are not any amazing options, but there are some that are at least better than calling the next man up from Iowa.