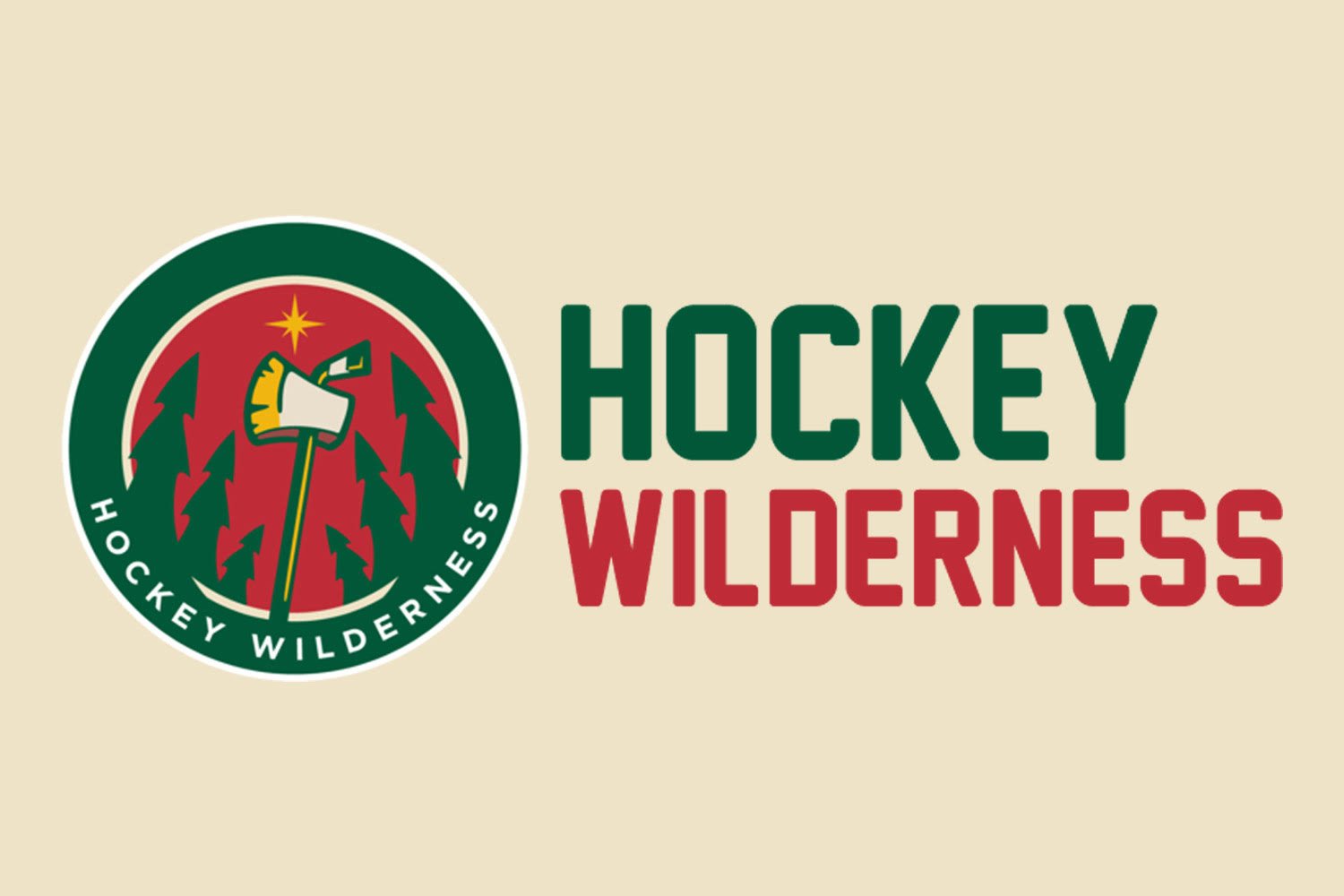 With movie-going in 2020 still a risky proposition (and the pushing back of release dates making it a fruitless one), I've been watching a bunch of movies in my back catalog. And I love a good time travel movie. Avengers: Endgame. The Star Trek reboot. Bill and Ted's Excellent Adventure.
And with the 2020 NHL Entry Draft right around the corner, I can't help but wonder what general manager Bill Guerin might do with some Pym Particles, a little red matter, or a phone booth with chewing gum attached to the top — especially since many of the players he has to generally manage were brought here by his predecessors. If Guerin had the ability, how would he change the entry drafts of the past to maximize the future?
But like every time travel movie, there has to be rules, otherwise the time-space continuum could melt, or worse, Martin Hanzal could end up with a 15-year contract extension.
So here are my Time Travel Draft Do-over rules:
1) First round only, years 2010-2016
Guerin is only given enough time travel tech to stay for 30 seconds per stop, so he has to maximize his impact. Also, since we don't know enough about the future of players drafted from 2017-2019, changing those picks aren't worth the risk.
2) Picks prior to the Wild's spot are unchanged
Since there's no reason for teams picking before the Wild to alter their gameplan, any selections made prior to the Wild's will remain unaffected. If the Wild change their pick in a year where they have two first-round selections (2011), any teams that lose their eventual pick to Guerin will have a reasonable replacement selected as well before the Wild pick again — all other teams will stay the same.
4) Changed picks have to be reasonable
Guerin doesn't want to call too much attention to himself in the past, so even though Johnny Gaudreau would have ended up being a much better pick than Zack Phillips, at the time, selecting an eventual fourth-rounder in the late first would raise too many eyebrows. So Guerin will be careful and select a player chosen in the dozen or so selections after the Wild's original pick.
5) The Wild will get their traded away first-rounders back
Since this is a "what might have been" exercise, let's also assume that Guerin can somehow undo the Jason Pominville trade and get back their missing first-round selections. Who might the Wild have picked if he had the draft capital back?
6) Priority given to position of need
The Wild weren't going to draft a goaltender with a first-round pick with Niklas Backstrom in his prime, so Guerin won't either. Luckily, the Wild were in constant need of centers and goal scorers during the years of this exercise, so they'll have a lot of players to choose from.
So, let's take a dive into the Quantum Realm/Singularity/Time Circuts and see what happens.
2010 NHL Draft
Wild's original selection: Mikael Granlund (F), selected No. 9 overall
Wild's time-heist selection: Vladimir Tarasenko (RW), originally selected No. 16 overall by St. Louis
Sure, the Wild might lose out on Granlund's diving Game 6 winner against the Avalanche in the 2014 playoffs (as well as possibly getting Kevin Fiala in trade), but they'd also miss out on Granny's frustrating regular seasons and not living up to his potential. Tarasenko would give the Wild a perennial 30-goal, 70-point superstar on the right wing during the heart of the Parise/Suter years.
2011 NHL Draft
Wild's original selections: Jonas Brodin (D), No. 10 overall; Zack Phillips ©, No. 28 overall
Wild's time-heist selections: Brodin, Rickard Rakell (RW), No. 30 overall by Anaheim
Brodin has been a solid defenseman for the Wild, so to give him up you'd have to have someone who can make a much stronger impact. Sure, you could make a case for sniping J.T. Miller from the Rangers, but he was inconsistent in his early years, and due to his slow development, the Wild might have lost their patience with him the same way the Rangers did. You could also reach a bit and take Oscar Klefbom from the Oilers who grabbed him nine picks later, but the Swedish friends and former teammates might have been a push if you swapped their jerseys. Nope, Brodin has worked out pretty well considering, so the Wild will keep the timeline continuity intact.
Zack Phillips, on the other hand, is one of two players drafted in the first round of 2011 to never see NHL ice. Rickard Rakell was taken two spots later by the Ducks and earns 40-plus points per year with top-six minutes.
2012 NHL Draft
Wild's original selection: Matt Dumba (D), No. 7 overall
Wild's time-heist selection: Filip Forsberg ©, No. 11 overall by Washington
I'm tempted to keep Dumba, not only for what he's done on the ice, but because I'm proud of the man he is off the ice. But having the best player of the 2012 draft along with 30 goals and 60 points a year since 2014 would be really hard to turn down.
2013 NHL Draft
Wild's original selection: N/A (No. 16 overall pick was traded away in part for Jason Pominville)
Wild's time-heist selection: Andre Burakovsky (LW), No. 23 overall by Washington
2013's draft was pretty shallow past a top six that included Nathan MacKinnon, Aleksander Barkov, Seth Jones, Elias Lindholm and Sean Monahan, and reaching for later round picks like Jake Guentzel (77th overall) don't fit the parameters, so Burakovsky is the pick in a similar vein to Nino Niederreiter — a middle-six winger with 30 point potential.
2014 NHL Draft
Wild's original selection: Alex Tuch (RW), No. 18 overall
Wild's time-heist selection: David Pastrnak (RW), No. 25 overall to Boston
Tuch himself is a "what if", as he was handed to Vegas prior to their expansion draft. But imagine a world where instead of losing a Tuch, you gained a Pastrnak (along with his 30-40 goal, 70-95 point seasons)?
2015 NHL Draft
Wild's original selection: Joel Eriksson Ek ©, No. 20 overall
Wild's time-heist selection: Travis Konecny ©, No. 24 overall to the Flyers
Instead of a third-line center in Eriksson Ek, you'd have a top-six pivot in Konecny who has scored 24 goals a season since his first full year in 2017. In those three seasons, JEE has scored 21... total.
2016 NHL Draft
Wild's original selection: Luke Kunin ©, No. 15 overall
Wild's time-heist selection: Jakob Chychrun (D), No. 16 overall to the Coyotes
Since in this scenario the Wild didn't take Dumba in 2012, I'm guessing they'd be pretty starved for defense, and though the book hasn't been entirely written on Kunin just yet, having a rising talent like Chychrun on the roster would fill the defensive hole nicely.
2019-20 Minnesota Wild Roster, Time Heist Edition
Now, who knows how these players would do in the Wild system, how their contracts would play out, how the Vegas expansion draft would have gone or how many Stanley Cups the Wild would have won.
But since removing the time stone in the past doesn't change the future (or apply whatever time logic you want here), just imagine these lines for the Wild this past season:
Burakovsky - Forsberg - Pastrnak
Parise - Konecny - Fiala*
Greenway - Staal - Rakell**
Foligno - Koivu - Hartman
Suter - Spurgeon
Brodin - Soucy
Chychrun - Pateryn
* Using the "changing the past doesn't change the future" theory, Paul Fenton still found a way to get Fiala here, even without drafting Granlund.
* Tarasenko is currently on IR with a shoulder injury. Bump Rakell down a spot when Tarasenko returns.