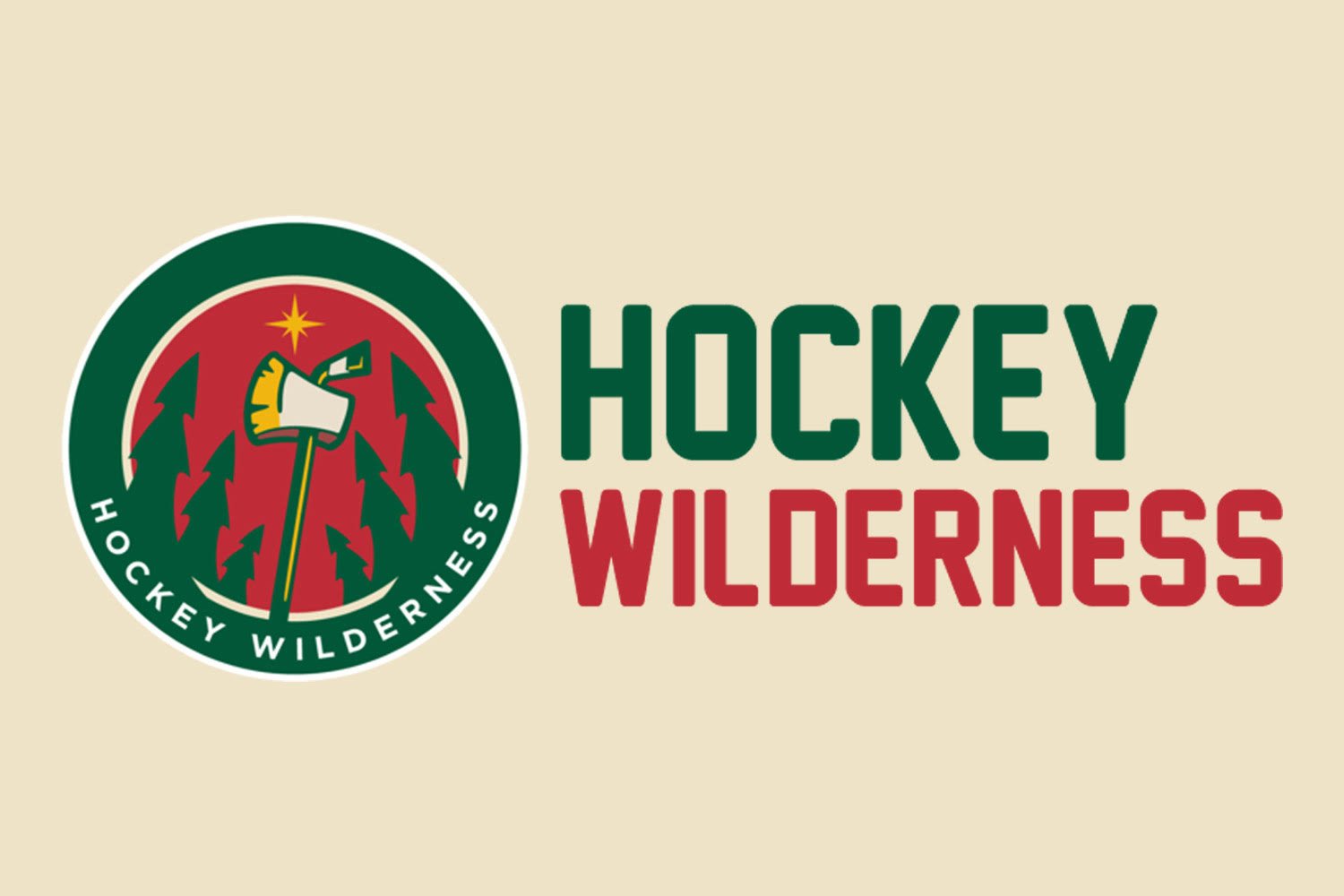 Editor note: Just before this report was scheduled to be posted, TSN's Pierre LeBrun reported that Matt Kiersted has signed with the Florida Panthers.
Over the past decade, the Minnesota Wild have been active in the undrafted college free agent market, with mixed results. On one hand, the Wild have been able to woo and sign valuable prospects (and fan favorites) like Nico Sturm and Nate Prosser, and going even farther back, Pascal Dupuis and all-time Wild great Niklas Backstrom. But for their home runs, there have been strikeouts like Christian Folin, Zack Mitchell and Casey Wellman who never panned out.
Current general manager Bill Guerin hasn't been afraid to dip his toe into the college FA pool, signing forward Mitchel Chafee last year to a two-year ELC after his junior year at UMass, where he finished his college career with 47 goals and 48 assists in 108 college games. This season with the Iowa Wild, Chaffee has six assists, but no goals, in 10 games with Minnesota's American Hockey League affiliate.
But another year brings another crop of late-blooming undrafted prospects. Some of the biggest names were signed this past weekend, including talented centerman Josh Dunne from Clarkson who opted for the Columbus Blue Jackets, and point-per-game forward Alex Steeves of Notre Dame who decided on the Toronto Maple Leafs.
Is there anyone left on the list that might tempt the Wild? Well, there's one name in particular who Minnesota might go after, especially with the Seattle expansion draft looming.
Matt Kierstad, D, University of North Dakota
Even with Dunn and Steeves off the market, some saw Kierstad as the top college free agent of his class. Now that UND has been bounced from the NCAA tournament (in heartbraking, 5 OT fashion nonetheless), Kierstad's senior season is complete and he has the freedom to choose where he'll play his professional hockey.
According to The Athletic's Michael Russo, the Wild could very well be in on that discussion.
A native of Elk River, Minnesota, Kiersted's draft stock during his years of eligibility was sunk by a ho-hum year with the Chicago Steel of the USHL during his first season (23 points in 57 games), and had his second season curtailed by a knee injury. After transferring to a loaded UND squad, Kiersted found himself intimidated on such a vaunted program.
"When I first got here, it was my first season coming off a knee injury and I wasn't sure how I'd be able to come back from that," Kiersted told Sports Illustrated. "I started off slow, we had a good 'D' core and I was young. I didn't have all my strength or much confidence."
But after learning from UND upperclassmen like Christian Wolanin and Colton Poolman, Kiersted made the most of his additional minutes, earning 51 points in 62 games over his final two seasons with the Fighting Hawks and led the NCHC in defensive scoring in 2021. The defenseman is also a shot-blocking machine, stopping 44 pucks with his six-foot, 181-pound frame.
The Wild love bringing in tough-nosed, hometown talent, and Kiersted could fit the bill - especially if the Wild are forced to lose a talented defenseman like Matt Dumba or Carson Soucy to Seattle in the expansion draft. And if he's anything like fellow Elk River native and college free agent Nate Prosser, he'd be a fan favorite once he gets up to the big club.
Jordan Kawaguchi, C, University of North Dakota
Editor's Note: Kawaguchi was signed by the Dallas Stars
The Wild seem to always need centers, and recent play have proven that fact more than ever. Joel Eriksson Ek has cemented his role as a top-six pivot, but currently the Wild have a bunch of stopgaps with no long-term solutions, and prospects with some question marks, be they health-related (Marco Rossi, Marat Khusnutdinov) or effort-related (Alexander Khovanov).
Sometimes, it's just good to have as many bullets in the gun as possible.
Kawaguchi may be undersized at 5-foot-9, but the senior captain of UND's 2021 squad has been racking up the points over four years at North Dakota, scoring 40 goals and 126 points in 136 games. He might be short in stature, but has a big frame at 185 pounds, allowing him to maintain possession in the corners and avoid being pushed around in front of the net. He's also highly skilled handling the puck and has good vision to find his teammates with cross-ice sauce. He's got a good shot, but needs work on his skating - which may be the reason the Wild pass on him.
At the same time, he's got Wild pedigree as the cousin of Devin Setoguchi. So we know he'd at least be entertaining to watch in the shootout.
Marc McLaughlin, F, Boston College
Wild prospect Matt Boldy may have led BC this season in goals and assists, but center and captain Marc McLaughlin was right behind the former first-round pick with 10 goals and 14 assists, good for 24 points in 24 games this season. Since the Eagles were eliminated by St. Cloud State, the Minnesota Wild may have an opportunity to snipe another player from a Boston College lineup that boasts not only Boldy, but other Wild prospects like Jack McBain, Marshall Warren and Nikita Nesterenko.
But also like fellow junior Boldy, McLaughlin may decide that the heartbreak of missing out on the Frozen Four may spur him to return to BC for another bite at the apple.
Whenever he does decide to join the NHL, McLaughlin may find himself pressed into service sooner rather than later. The six-foot, 209-pound center is pro-ready as a physical, two-way forward with good technical skill and could fit a bottom-six role right away. With Nick Bjugstad and Nick Bonino on one-year deals, the Massachusetts native could be an ideal fill-in on a checking line alongside a player like Ryan Hartman - should the Wild decide to re-sign him.
Other notables
Forwards: Odeen Tufto, Quinnipiac; Ben Meyers, Minnesota
Defensemen: Akito Hirose, Minnesota State
Goaltenders: Trevin Kozlowski, Army; Dryden McKay, Minnesota State; Adam Scheel, North Dakota