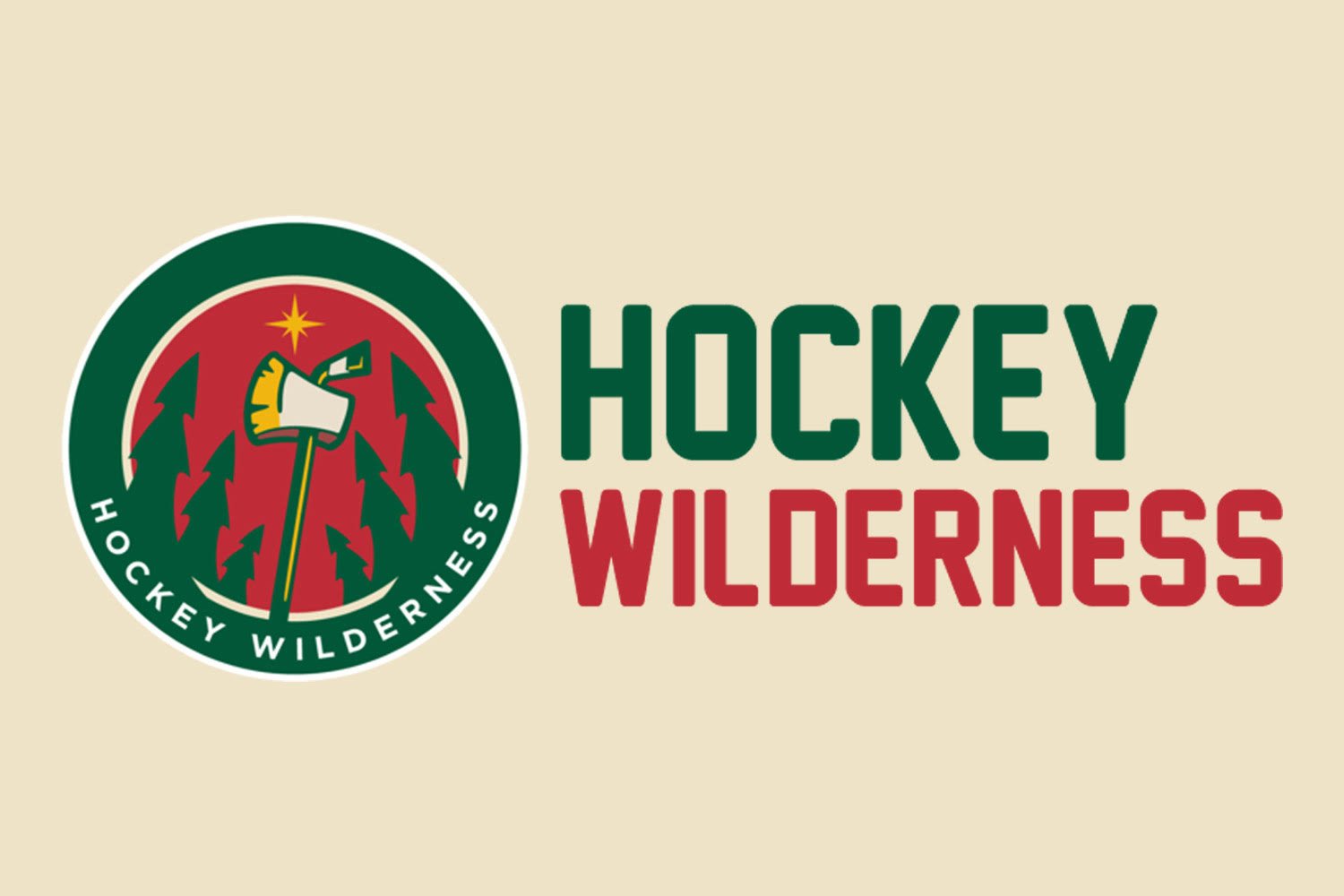 As soon as Matt Boldy signed his seven-year, $49-million contract we were overjoyed. Almost every single hockey and Minnesota Wild fan could recognize that they are securing the talent of a very good player for a long time. But as the days went on since Monday's transaction, we now understand that we have to come to grips that this might mean some short-term discomfort.
Since it wasn't the expected bridge deal with Boldy — which would have carried a cap hit of around $4 to $5 million instead of the $7 million his new extension does — the budget for the next two years (because of the infamous Suter and Parise buyouts) gets a little bit tighter.
The Wild will need to pinch every penny and calculate precisely the transactions that they can make through these next couple of years. And that means trading away players with contracts that are just slightly bloated compared to what they give on the ice. While it might be painful to say for us, but that means Jordan Greenway.
Greenway has been a mainstay in the Wild's middle-six forward group and a key cog in the machine with Joel Eriksson Ek and Marcus Foligno. That trio just outperforms almost any team they play against no matter what, so losing a part of that line could be risky but Wild GM Bill Guerin seems to be thinking about taking that risk.
It has been confirmed that the Wild are shopping Greenway around the league to see if any team wants to get the 6-foot-6 physical winger that has two years remaining on his contract this season and has a cap hit of $3 million. By moving on from Greenway, it would clear up a sizeable amount of cap space for Guerin to tackle re-signing the mountain of restricted free agents — Addison, Steel, Gustavsson, Shaw, and Duhaime — with the already limited space that they have.
Other than cap space, what would the Wild get in return for a player like Greenway? He has just six points through 26 games so he is not playing his best hockey right now, but let's look at some recent trades that involve not-great players with somewhat alike contracts.
Similar trades
We have to take into consideration Greenway's lack of performance, him being still just 25 years old, the term and dollars remaining on his contract, and his past performance and promise as a player. Let's look at some transactions!
Luke Kunin to San Jose Sharks
The trade that involved Luke Kunin but did not involve the Wild is one that we can probably see as a similar move. Kunin is a similar age to Greenway, still had team control (although he was an RFA at the time of the trade) and wasn't that good while he was playing for the Nashville Predators.
The whole make-up of a similar player is there and the physicality of Greenway — something teams dream about — balances out the difference in production and contract.
Anyways, the Predators got in return a 2023 third-round pick and John Leonard for Kunin, and Leonard is basically just to even out the contract totals. Something to think about.
Tyson Jost to Minnesota Wild
Ah, a trade we are completely familiar with. We chose this as an example because it goes a different route than Kunin's deal but is still similar. As we all know, Nico Sturm went to the Colorado Avalanche in this one-for-one deal. Sturm was a pending UFA and a rental for the Avalanche but Jost had one more year left on his contract with almost double the cap hit ($2 million AAV). So, in terms of contract situations this somewhat matches up.
Also, Jost still carried that pedigree of being a former first-round pick and was young enough that the Wild could gamble that he would improve with more opportunity. While Greenway is a former second-round pick, the same could still be said about the sizeable winger.
Andreas Johnsson to New Jersey Devils
The Toronto Maple Leafs were dealing with cap problems in the offseason and needed to unload some players for cheap. Andreas Johnsson was a good player for them in their bottom-six as a scoring option, but with two years left on his deal at the time of the trade and a cap hit of $3.4 million, he was too expensive to keep around. Sounds familiar!
In return for Johnsson, the Leafs got one single player from the New Jersey Devils: Joey Anderson who was four years younger but also unproven as a player. Two years later, Anderson has played a total of 13 games for the Leafs. This was a pure cap dump with some frills of young player potential.
It might not feel good dealing Greenway in a deal like this, but this is probably what is realistic. A non-playoff team wanting a young player with some term left for some stability on their roster and potential to be better in a new environment.
Kasperi Kapanen to Pittsburgh Penguins
On the other side of the realistic coin, we're involving the Leafs again and their absolute haul they got for Kasperi Kapanen from the Pittsburgh Penguins.
Kapanen is a better player than Greenway and was seen as a potential answer for the Penguins to get younger in their top-six. It might not have turned out like that, but that was their thought process. At the time of the trade, Kapanen just turned 24 years old (younger than Greenway) had two years remaining on his contract that carried a cap hit of $3.2 million AAV, but was also going to still be an RFA when it expired.
In exchange for Kapanen and two AHLers (to even out the contracts), the Leafs received the Penguins' 2020 first-round pick that ended up being 15th overall, one of their better forward prospects in Filip Hallander, and two other AHLers. That is a complete haul and will be nowhere near to what the Wild get for Greenway, potentially.
In relation to Greenway, Kapanen was a better scorer, was under more team control (Greenway will be a UFA when his contract ends), and generally had more promise.
But what do these four trades mean for the Wild and Jordan Greenway? Well, basically, his trade can be anywhere from a team wanting more long-term security in their roster, or just a pure and simple cap dump. Overall, you have to imagine that the Wild are going to get more for the player in the summer, when all teams have more cap space and can play around with their roster more.
We'll just have to see about that, but what if he was moved before the March 3 trade deadline? We're doing some more math and seeing what teams could want Greenway ahead of a playoff push or just to get him early.
Who could be interested at the deadline?
Almost every team in the playoffs has zero cap space, but a whole lot of teams could use a player like Greenway. Let's solve some puzzles.
Vancouver Canucks
Almost immediately, when we think of a team that could be interested in Greenway, the Vancouver Canucks pop into our heads. Management has said repeatedly that they do not want to rebuild and want to focus on acquiring younger players. Well, Greenway is your guy to do both! Plus, they no doubt love adding physicality to their roster.
Right now, the Canucks have approximately $1.4 million in cap space at the deadline, but that is also before they make the Bo Horvat trade and get loads of room for the rest of the season. We would absolutely love Greenway being involved in a deal for Horvat someway, but we're not even sure the Wild want to do that since it will be a pure rental scenario.
So, if Horvat is gone to another team, the Canucks can just use a pick that they got back for him and send it to Minnesota for our beloved Greenway.
New York Islanders
We're just preying on elderly Lou Lamoriello right now. The Islanders will have roughly $6.8 million of cap space on March 3, so they can acquire him with no roster player going the other way. Plus, they don't have any significant extensions to sign this summer, so Greenway can just hangout there with nothing to worry about.
Also, we know that the Islanders want to push hard to make the playoffs since currently they are just one point out of a Wild Card spot.
In return? Just a pick or prospect please.
Winnipeg Jets
The Jets have a similar cap structure as the Islanders, since they have loads of space on deadline day but they could honestly use a player like Greenway. After their top-six forward group they have zero stability and it is just whatever player making not a lot of money could play that night. In Greenway, they would have some sense of stability in their middle-six for the next couple of years and the only contract extension they need to worry about is Pierre-Luc Dubois's this summer.
They are a rare playoff team that has cap space, other than the Wild. Would Guerin want to send Greenway to a team they could face in the playoffs? Not so sure about that.
Buffalo Sabres or Ottawa Senators
We have lumped these two teams together because they have the same goals and the same current situation. Both teams are not in the playoffs and have a better chance of missing them than actually making them this season, but they are pretty much done with their rebuild and want to get better.
They both have loads of cap space and some picks and prospects to spare for a player that is young enough to make the timeline work with their other young players, but also not an unknown commodity. This would be a trade for the future, but could be made at any time and make complete sense.
It's not the Sabres or Senators buying for this season, but just getting him earlier than this summer.
With Greenway's contract, it can make sense for any team with cap space to inquire about the player. Even the terrible Chicago Blackhawks or Arizona Coyotes need players to play for them and instead of throwing their younger players into the NHL, Greenway can create a nice little buffer where he can still be good enough to hang around when those players are in the league.
A whole lot of options and we know that the Wild are looking at them. It will be sad to see Greenway go after everything, but it's the cruel world of a hard salary cap and making the roster work.