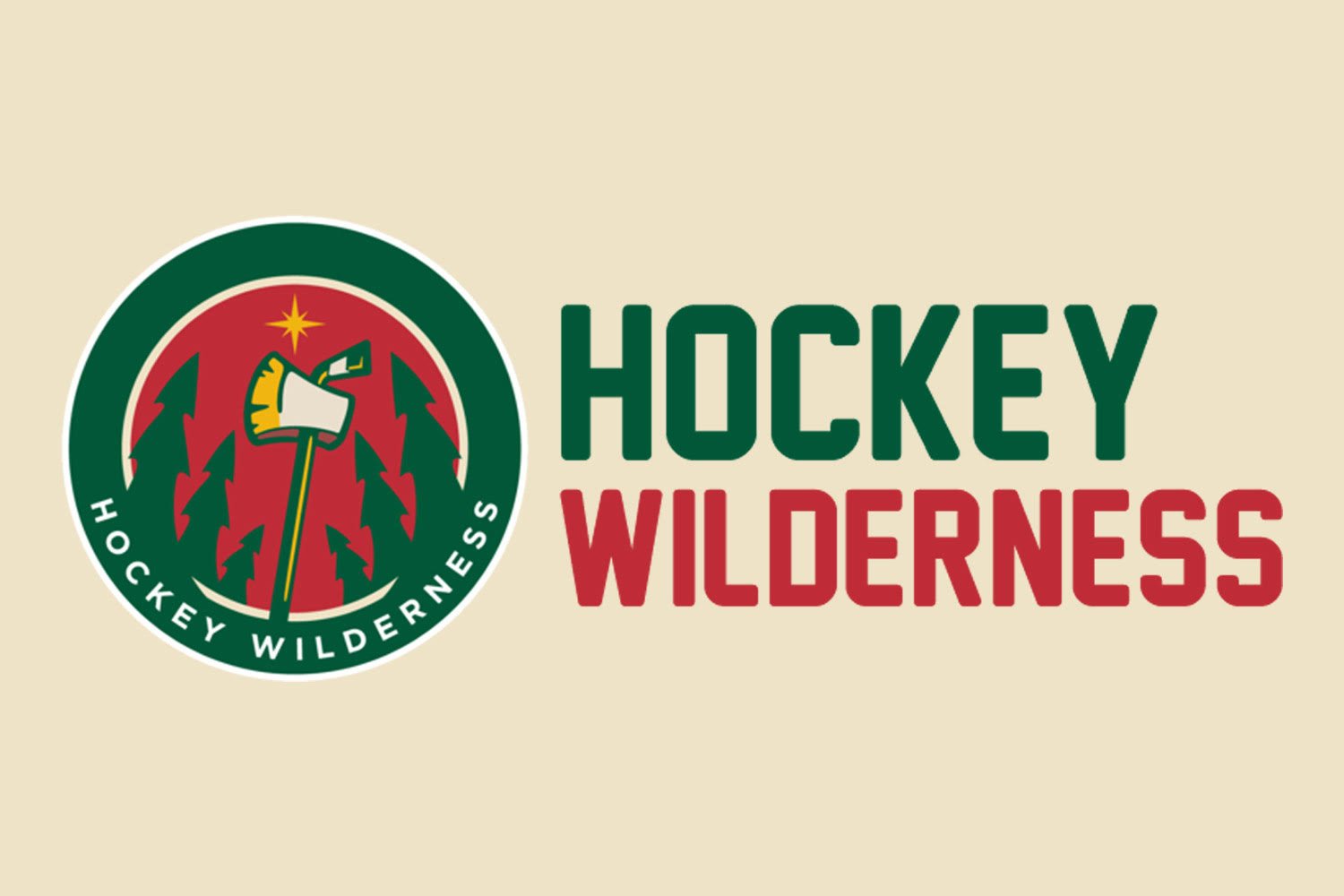 Oftentimes the prospect world can be a confusing whirlwind of names that we hear initially on draft day that appear to fall into the void with new up-and-comers every season. To this point, Pavel Jenys falls into that category after being drafted in the seventh round of the 2014 draft - a year with names coming out like Alex Tuch and Kaapo Kähkönen among others.
Around Hockey Wilderness, he hasn't received much clout, going as high as 21 in our annual "Top 25 Under 25" and failing to make the list this season. A lot of that has to do with familiarity of his play, as well as the fact that he has just 8 AHL games on his résumé since coming to North America from Brno Kometa in the Czech Extraliga. Instead, he's been in the Ontario Hockey League and with Minnesota's ECHL affiliates in the Quad Cities and now in Rapid City.
"[We've been] constantly in contact with the guys down in Rapid City. Dan [Tetrault] came up with two or three guys and Pav was at the top of that list," Lalonde said when asked about Jenys' promotion.
In 75 games in the ECHL, the Brno, Czech Republic native has posted some decent numbers, but nothing that would jump out at you that would put him in the "elite prospect" category within the system - 37 points (24 goals, 13 assists). However, the nature of "the Coast" is just as mysterious.
"A couple of things about Pav," Lalonde began, "He's worked really hard [in Rapid City]. He's probably dropped eight to ten pounds since he's been down there, and he's just been a constant, everyday [player] for them....There's no doubt that there's something that we're trying to reward him."
However, Newsy was also quick to point out that Jenys is getting an opportunity, but not as an everyday forward for Iowa. Instead, he pointed towards the possibility of dressing seven defensemen and eleven forwards to get more playing time for Hunter Warner, another young player with a few years left of his ELC, but a lot of need for development.
Lalonde did want to stress that Jenys wasn't coming in cold and had a full week of practice under his belt before the Baby Wild went wheels up to Manitoba. In watching him practice on Tuesday, there were a few noticeable traits. One, he has a lot of size at 6'3" and around two bills. And it's not just the size, but how he skates with that size as well. Another part is his shot - a quick release and a puck that really looks to have some zip on it.
Even with the rules of the AHL allowing an unlimited number of players on a roster, it was another 2014 pick, Chase Lang (2 assists in 20 games), that was sent down to Rapid City for some more minutes. In Iowa, he was in and out of the line-up, especially with the organization trying to help out Ryan Malone make the Olympic Team; a task that fell just a bit short.
"I think it was more of a management thing where they wanted him to get 8 to 10 [minute] games," Lalonde explained about the move. "I think it was more that he was going to get valuable time - they skate three lines down there."
Where there is room for hope is that he's 21 years old. Where you might be concerned is that he's never been a top player of the score sheet, even in the OHL, like you would see with Ivan Lodnia or Dmitry Sokolov. If anything else, it'll be a good test to see how he holds up against another level of talent as his ELC expires at the end of next season.
Iowa will be in action tomorrow afternoon in Manitoba as they take on the Moose (Winnipeg Jets) at a 2:00 CST puck drop.