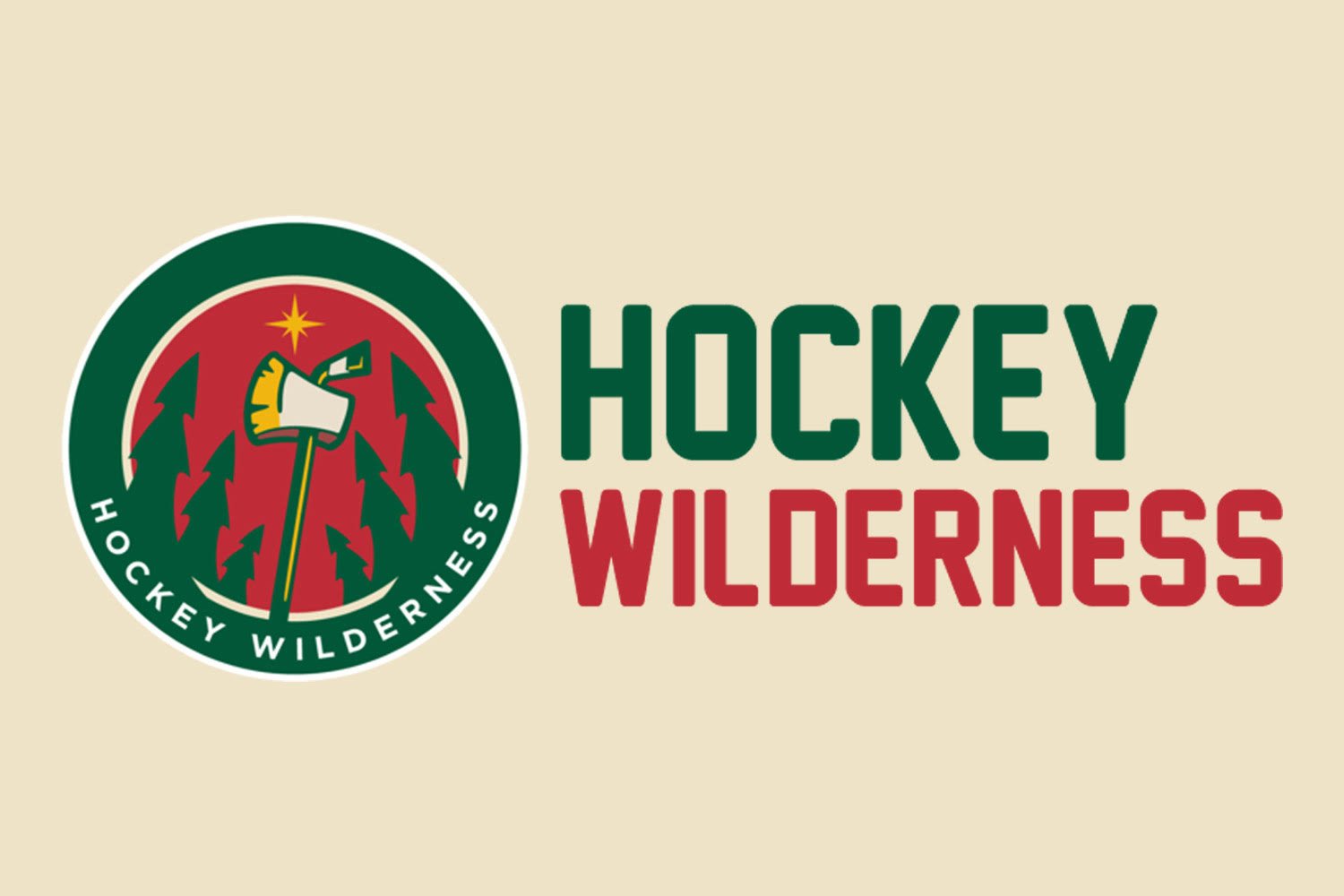 I had the pleasure of chatting with Jim Dowd over the weekend, one of the original members of the Minnesota Wild, and wearer of the greatest pants in hockey history. We talked about his four seasons playing in the State of Hockey and his fondest memories from those years. We also discussed what it was like to play for Jacques Lemaire, Minnesota's unlikely 2003 Conference Final run, and much more. Enjoy!
A FRANCHISE IS BORN
The band of journeymen that was assembled to usher in a new era of NHL hockey in Minnesota was not a group of internationally recognized superstars. Perhaps with the exception of young Marian Gaborik, who had elite skill and heaps of potential, the players from those first few rosters were finally getting the chance to play full-time at the highest level after years of fighting to make it in the NHL. Playing for the expansion Wild meant achieving a goal that many of them had dreamed of their entire lives. 
A key component to the team during those early years was Jim Dowd, who was a ten-year veteran of professional hockey by the time Minnesota selected him in the 2000 Expansion Draft. Doug Risebrough, the team's first General Manager, was familiar with Dowd from their time together in Edmonton, and Jacques Lemaire, Minnesota's first Head Coach, knew Dowd from their time in New Jersey, where together they had won the 1995 Stanley Cup. When Dowd was left exposed by the Oilers, he was not surprised that the Wild selected him, nor did he hold any hard feelings toward Edmonton for not protecting him.
He credits Lemaire with being the one person who finally made him a full-time player in the NHL, so he accepted the move and was excited to be reunited with his old coach. He fondly remembers receiving a call soon after learning that he would be playing for the new team in Minnesota and hearing Lemaire laughing on the other end of the line about the notion of the two being brought back together. 
In that first season in Minnesota, Dowd recalls, "One of the best things ever was our first game. It was an exhibition game against Anaheim at home, and it was a standing ovation when we came out for warm-ups. For warm-ups!" To put it lightly, Minnesotans were thrilled and proud to call this well-traveled group their new hometown team, and the players knew it. "From top to bottom everything was amazing from the first second we went there."
THE BEST COACH EVER
Asked why he thought Lemaire was drawn to him as a player, Dowd says, "[it was] my hockey sense, and I could play anywhere. I could play on the first line or the fourth line and I wouldn't complain. I just wanted to play hockey." The feeling was very much mutual for Lemaire, who Dowd believes is indisputably the best coach ever. "I don't care what anybody says. He can go to any team, and they are automatically a playoff contender. You give him a team with some talent, they're automatically a Stanley Cup contender. He's the best."
Dowd explains that in Lemaire's philosophy, hockey is simply about making the right decisions and playing a fundamentally sound game at all times. He would never get mad at players that made the right decision and still had something bad happen, because if they did the right thing over and over, more often than not it would work out in his team's favor. Dowd loved that about his coach, and he believed whole-heartedly in the system that his coach utilized, as he knew how successful the team could be, assuming that everybody was working together cohesively.
To this day, Dowd vehemently defends Lemaire's system, which in many ways changed how the game of hockey was played. He opines that the 1-2-2 forecheck, which afforded such immense success to Lemaire's teams—including the infamous 2003 Western Conference Final run for the Wild—unfairly gave him a reputation as somebody who coached a boring style of play. "When he first came to coach us in New Jersey, if you look back on those teams we had, we were number one in goals for [in the East], number two in goals against," Dowd recalls. "He got a bad rap for [his system], but who cares? Every single team in the NHL does that now. Every team. The next NHL team you watch, watch the other team get the puck. Everybody goes into the 1-2-2. Everybody." And then the dagger: "Look at the Wild. Have they been back to the Conference Finals once?"
THE MAGICAL RUN
The idea of Minnesota fighting all the way through to the Conference Finals in 2003—the team's third year in existence—was unfathomable for most at the time. But Dowd remembers having the utmost confidence in his team going into its first ever playoff series. "I think we beat Detroit to clinch a playoff spot, which was amazing," he remembers. "I was with Matt Johnson in his apartment... We were sitting there waiting to see who we were going to play in the first round because we didn't know yet. And the second we found out we were playing Colorado—and [Matt's] best friend was Rob Blake—right off the bat, I just went into an instant mode like, 'We're going to beat them. We can beat them.'"
To Jim, that 2003 playoff run was a prime example of how confidence in one's self and in one's teammates can lead groups of people to accomplish the unthinkable. "I'm a firm believer that you can beat anybody, especially in a team sport. When you get everybody on the same page, it's all in the mind, and when you have it in the mind… Well, there's a difference between thinking and knowing, and when you know you can do something, it's a whole different ballgame. And I knew right off the bat… And lo and behold [we beat Colorado]. It was just unbelievable, man."
It wasn't an easy ride through those first two series, though. "We were down three games to one [against Colorado], and Lemaire stopped practice. I'll never forget it. He stopped practice and he was ripping on everybody except for Andrew Brunette, because Bruno was playing the best out of all of us. He just ripped into everybody else. And after that, we just came back and chipped away, little by little. We needed everybody, and you know, we used everybody." Minnesota overcame that same deficit, using many of the same tactics, in the second round against Vancouver, as the team remarkably won six elimination games over the course of those first two rounds, before finally falling to the Ducks in the Conference Finals. It was a magical run, to say the least, and Dowd remembers it as the highlight of his tenure in Minnesota.
JIMMY DOWD PANTS DAY
Dowd was always immediately distinguishable on the ice, simply from the look of his equipment. He wore his pants short, his shinpads small, and his jersey tucked in the back, in a way that made his number 34 curl ever so slightly. He says he just always preferred wearing tight equipment. He felt he could move better, and ever since he can remember, he tucked his jersey into the back of his breezers, "probably because of Gretzky." Remarkably, Dowd says he almost never had pucks find gaps in his equipment, despite the undersized gear. When pitched the idea that perhaps players are doing it wrong if they wear bigger equipment and still get hurt blocking shots, Jim says with a chuckle, "Yeah, it's all about the angles."  
Late in his playing career, Dowd returned to the Devils for a second stint. There he became close friends with Paul Martin, who had been playing at the University of Minnesota during Dowd's time with the Wild. Martin eventually revealed to Jim that once a week in Gopher practice, the team would have "Jimmy Dowd Pants Day, where they'd all hike their pants up." Dowd found that hilarious, and was proud to have left such a profound impact on Martin's young hockey career. 
FOND MEMORIES
After seventeen seasons playing for ten different NHL teams, Jim Dowd finally retired from his playing career in 2009. He's back living in his home state of New Jersey now, where he still coaches his youngest son's Bantam team, and he and his wife of 21 years run a company together that creates customizable nutrition and vitamin regiments for athletes. He proudly boasts that his oldest son recently received a full-ride offer to play hockey for Penn State, and believes that he has a bright future in the sport.
Dowd has kept in touch with a number of his old Wild teammates, with many of whom he formed lasting bonds during his four years in the State of Hockey. "Matt Johnson turned out to be a great friend of mine, and Andrew Brunette too, because we were linemates, you know? Darby Hendrickson was another good friend," Dowd says. "I mean still to this day, Cam Stewart is my son's advisor, working for KO Sports. It was a great group of guys. Dwayne Roloson, Jamie McClennan, Wes Walz, Brad Bombardir... The list goes on and on. All they wanted to do was just play in the NHL. And we knew that if we won collectively as a group, we'd be able to stay in the NHL. That was the best part about those teams early on. When you win, everybody looks good." 
Special thanks to Jim Dowd for helping make this story happen. If you want to learn about Jim's company and its products, or about creating a corporate wellness plan, please reach out to me through Twitter @DarrenFunBrown, and I can connect you.